Financial Information
At NYF, we value every donation we receive, and we strive to implement our funds as efficiently as possible. 76% of the money we accept is used to empower children in Nepal.  24% is spent on administrative and fundraising costs.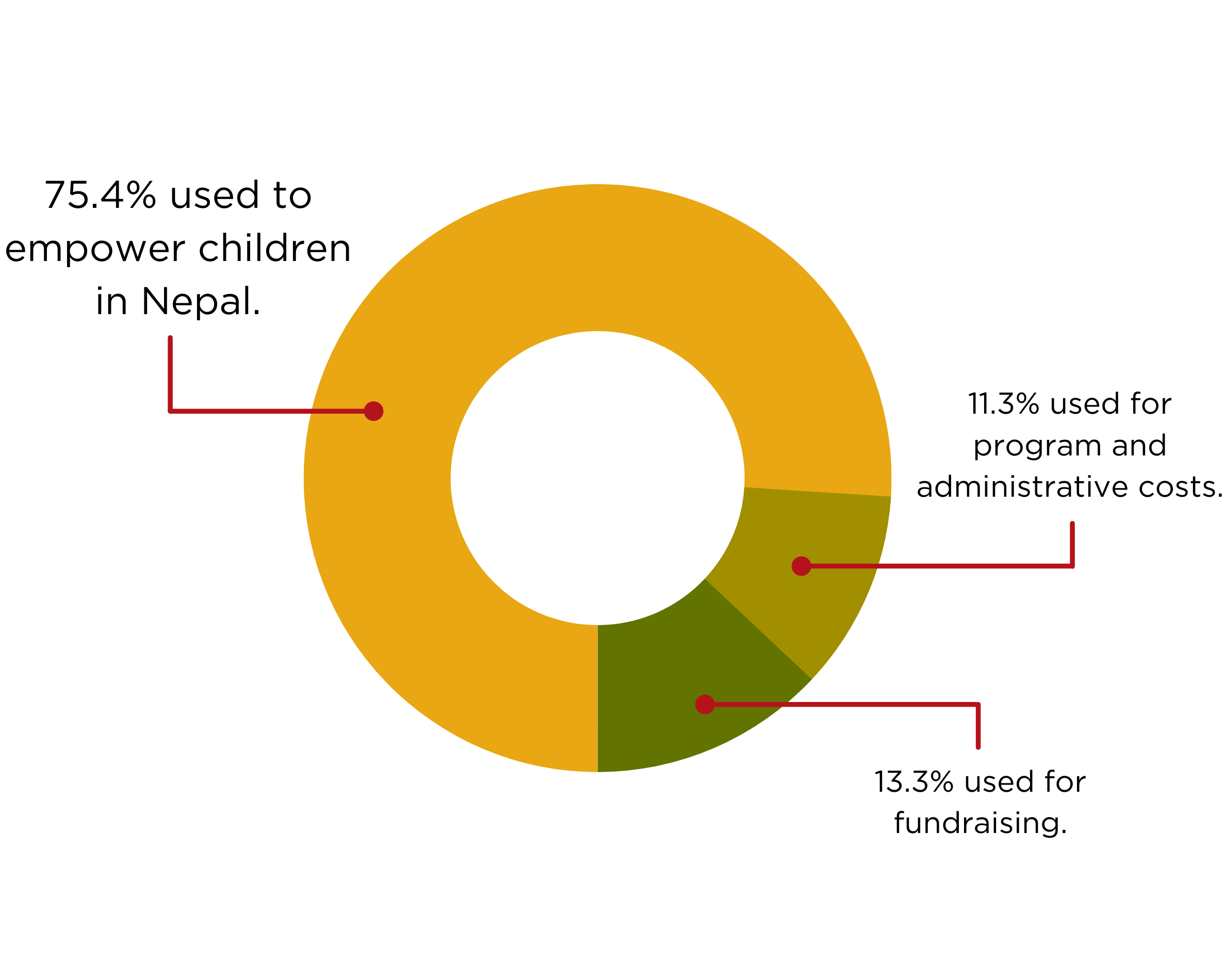 Nepal Youth Foundation is a 501(C)(3)
NYF's tax ID number (which is our EIN, or employer identification number) is 68-0224596.