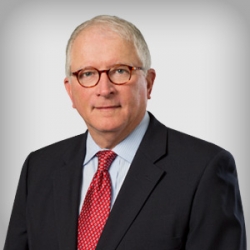 Stuart H. Harden
Treasurer
Stuart H. Harden has over 50 years of accounting experience, including 30 years as a forensic accountant and expert witness. He is currently a partner in the forensic accounting and financial consulting firm of Hemming Morse, LLP. He has extensive experience as an auditor and consultant to nonprofit organizations, which he hopes will prove helpful to NYF.
Stu is a former member of the Emerging Issues Task force of the Financial Accounting Standards Board, the Auditing Standards Board and the Accounting Standards Executive Committee, as well as numerous other professional groups. He is a Certified Public Accountant in California and New York, Certified in Financial Forensics by the American Institute of CPAs, and a Certified Fraud Examiner.
Stu and his wife Diana were raised in Kansas but have resided in California for 40 years. He and Diana have two adult sons and three grandchildren.