May 20, 2014
Ankur Counseling Center helps kids heal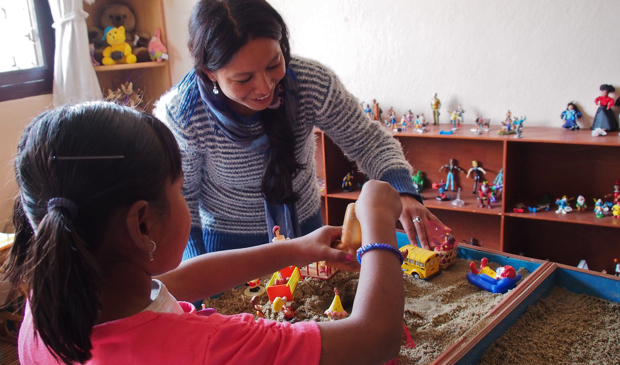 In a country where talking about mental health is taboo, Chhori Maharjan has started a new dialog. As director of NYF's Ankur Counseling Center (ACC) — the only psychological services clinic for children and adolescents in Nepal — Chhori is proud of the center's role in changing attitudes towards mental health.
We spoke with Chhori in a recent interview in her office in Kathmandu. She talked about changing the way people think about mental health and about the center's pioneering work with children and young adults.
Making mental health services normal
"In Nepal, everyone thinks that counseling is only for psychotic people," Chhori explained. "We have worked really hard to help people understand that counseling can help everyone. We make counseling easy and accessible for our children and youth. We let them know that it is OK to talk about and share their feelings. This is what we are changing."
The center has treated more than 4,000 children and young adults since it opened in 2006. Some children have suffered unspeakable trauma, and have found healing through Ankur's use of innovative sand play therapies and other child-friendly techniques.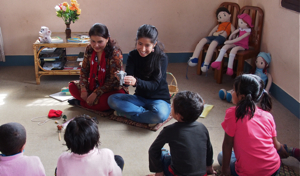 "We are a pioneer of children's counseling because we are using therapies that work for children," Chhori said. "Children don't really have words to explain their experiences, thoughts and emotions. We encourage our children to express themselves through play therapy."
Chhori explained the counseling center's holistic approach to caring for the children in our programs. In addition to food, shelter and education, many of these children need help rebuilding their lives and are learning to write new stories for themselves.
ACC: A pioneering training center
The Ankur Counseling Center has also become a leader in providing innovative training programs in Nepal for adults who care for or work with children. This is part of ACC's mission to create a healthy, child-friendly environment in schools, homes, child care institutions and throughout the community.
ACC staff and guest instructors also provide training to increase the knowledge and skill of professionals and paraprofessionals in the field of psychology. Participants come from throughout Nepal to attend ACC trainings, and more than 2,600 people have experienced the trainings so far.
"NYF realized that it is not enough to provide counseling assistance for children. We also need to train the people who work with children," Chhori said. "That's how we can make a substantial difference."
Learn more:
Read about the Ankur Counseling Center.