August 17, 2017
Nepal Flood Donation Opportunity as Devastating Flood Hits Nepal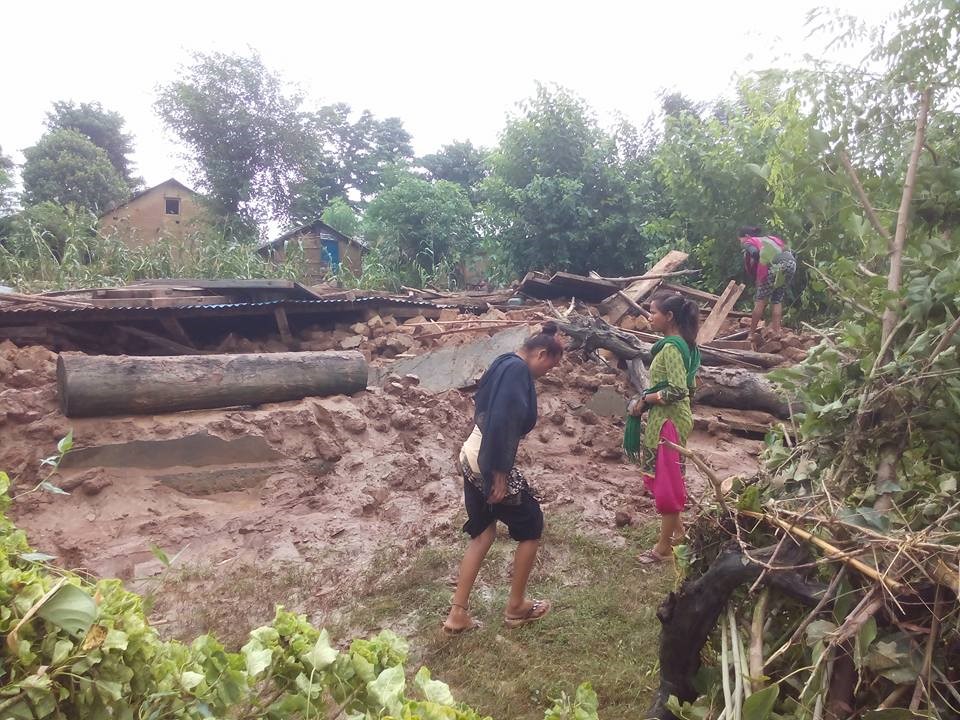 "All houses have been destroyed by the flood. Some have already collapsed
and some are flooded. We could not save any food and clothes.
Many of us are living in groups in the school building
which survived the flood.  There is no food and people are hungry.
Water is polluted. Many people have begun to get sick.
I am also suffering from fever and nausea." 
Dilkumari C., active Freed Kamlari leader on the 3rd day of the flood
Donate now for flood support.
Large scale flooding triggered by torrential rain since August 11 has killed over 100 people in southern Nepal and left thousands homeless, and the toll is rising. Almost all of the southern belt has been flooded, affecting 6 million people.
NYF works in five of the flood-hit areas — Banke, Bardiya, Kailali , Kanchanpur and Dang — where our NRHs serve children already on the brink of malnutrition, and our Empowering Freed Kamlari program helps formerly enslaved girls build new lives.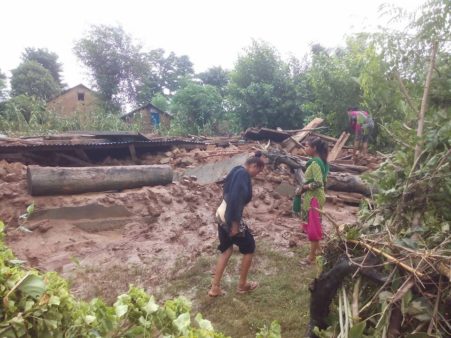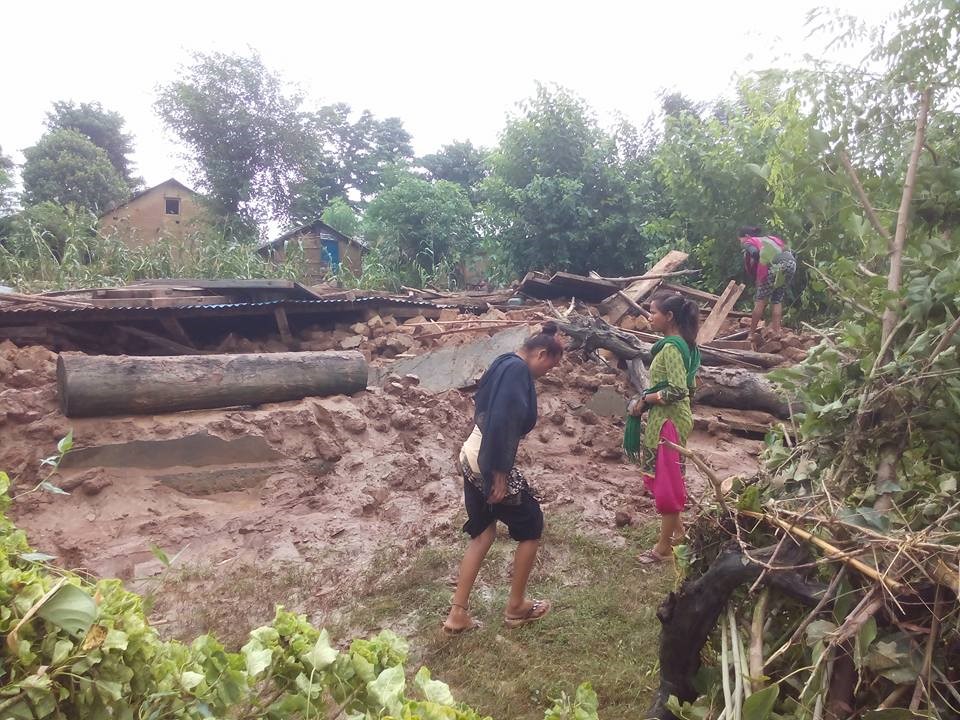 Dilkumari C., Freed Kamlari leader, surveying the debris from her collapsed house.
We estimate that at least 150 girls have lost their homes, while 250 are badly affected. Many of them have lost businesses including food carts, tea and snacks cafes, grocery shops, tailoring, goat farming and pig farming with training from NYF and business loans. Since electricity and communication channels have been badly disrupted, and transportation is almost impossible due to flooded and broken roads, NYF staff is working to assess the damage.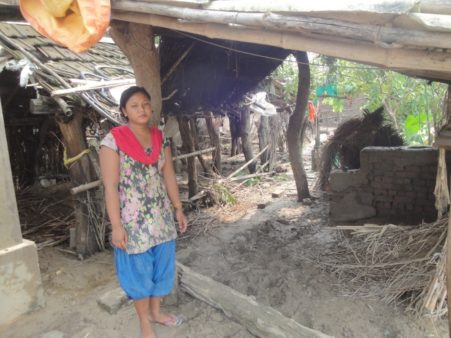 Shanta C., a freed Kamlari from Bardiya, in her small business swept away by the flood.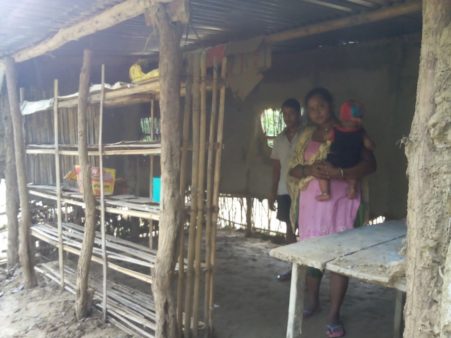 Asha C., freed Kamlari and NYF vocational training graduate, with her child and husband in the remains of her teashop in Dang district.
The eleven Nutritional Rehabilitation Homes (NRHs) in the flooded southern belt were already saving the lives of children suffering from severe malnutrition.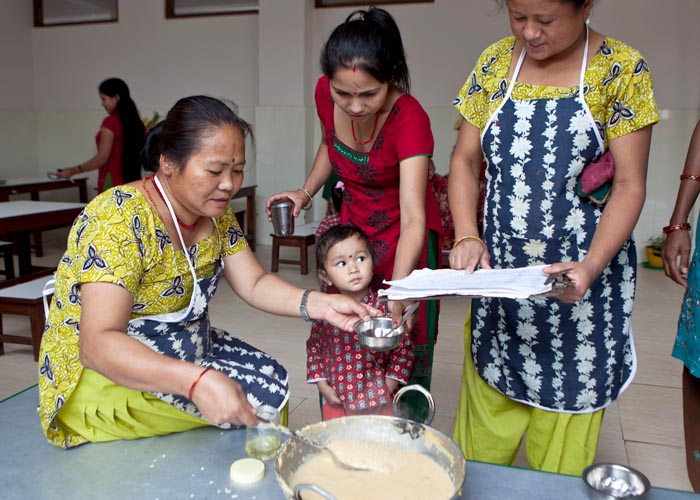 Thousands of people, including children, have fallen sick due to polluted water, and food supplies are extremely limited. Children are particularly vulnerable to malnutrition during natural disasters. As rescue and relief efforts mount, we stand ready to help save the children who will be referred to our NRH programs.
How You Can Help
After already surviving so much hardship, these women and children are suffering again – and face the threat of losing everything.  Your support can reach them quickly through NYF's team in Nepal.
Please help by giving as much as you can. Donate now.
Use the power of social media – click the icons above to share this post with friends on Facebook or Twitter.
As we learn more, we will share updates via our website and our Facebook and Twitter accounts.