June 23, 2023
Founder's Day 2023 – A Record-Breaking Celebration!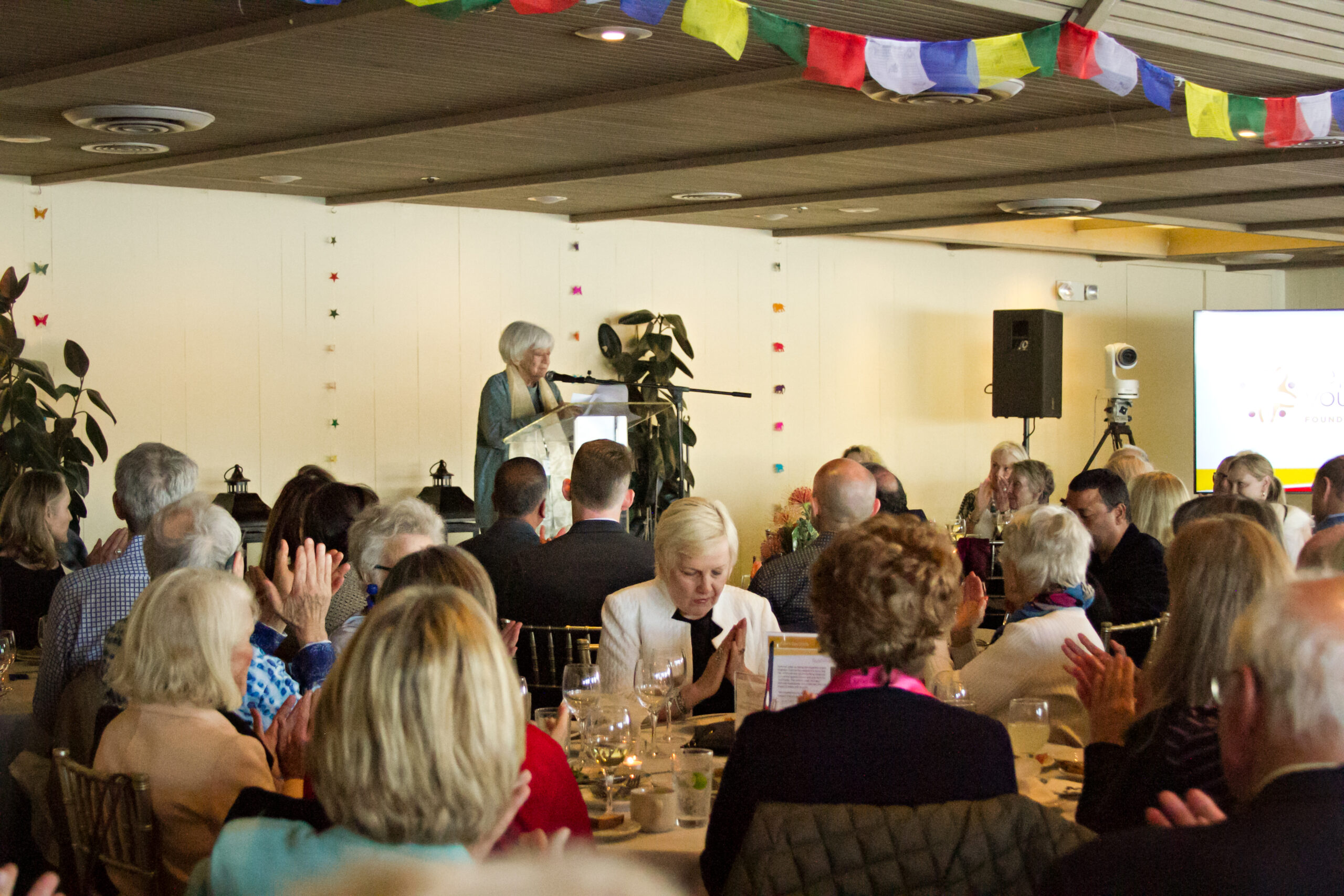 Founder's Day 2023, held on June 1st, 2023, was an incredible, inspirational, record-breaking success! We are so grateful to everyone who attended our celebration in person at the Spinnaker in Sausalito, CA, as well as those who tuned in over Zoom to enjoy the event virtually. The energy in the room was invigorating, after several years of separation during the COVID-19 pandemic, and your enthusiasm for our shared mission was palpable. Dhanyabad!
If you were unable to attend Founder's Day in person (or if you would like to share the celebration with a friend or over social media), the full event is now available through our YouTube channel.
Thank you to everyone who registered, attended, participated, and donated. Thanks, too, to anyone who invited a friend or spread the word on social media—we were delighted to welcome many new friends to our NYF community, all thanks to supporters sharing their love for NYF with their own communities.
A very special thank you goes to our emcee, Amanda Jones; to videographers Roy Cox and Robin Mortarotti; to the volunteers, board members, advisory board members, and staff working behind the scenes; and of course, to Olga Murray and Som Paneru for their incredible remarks—and for giving us so much to celebrate!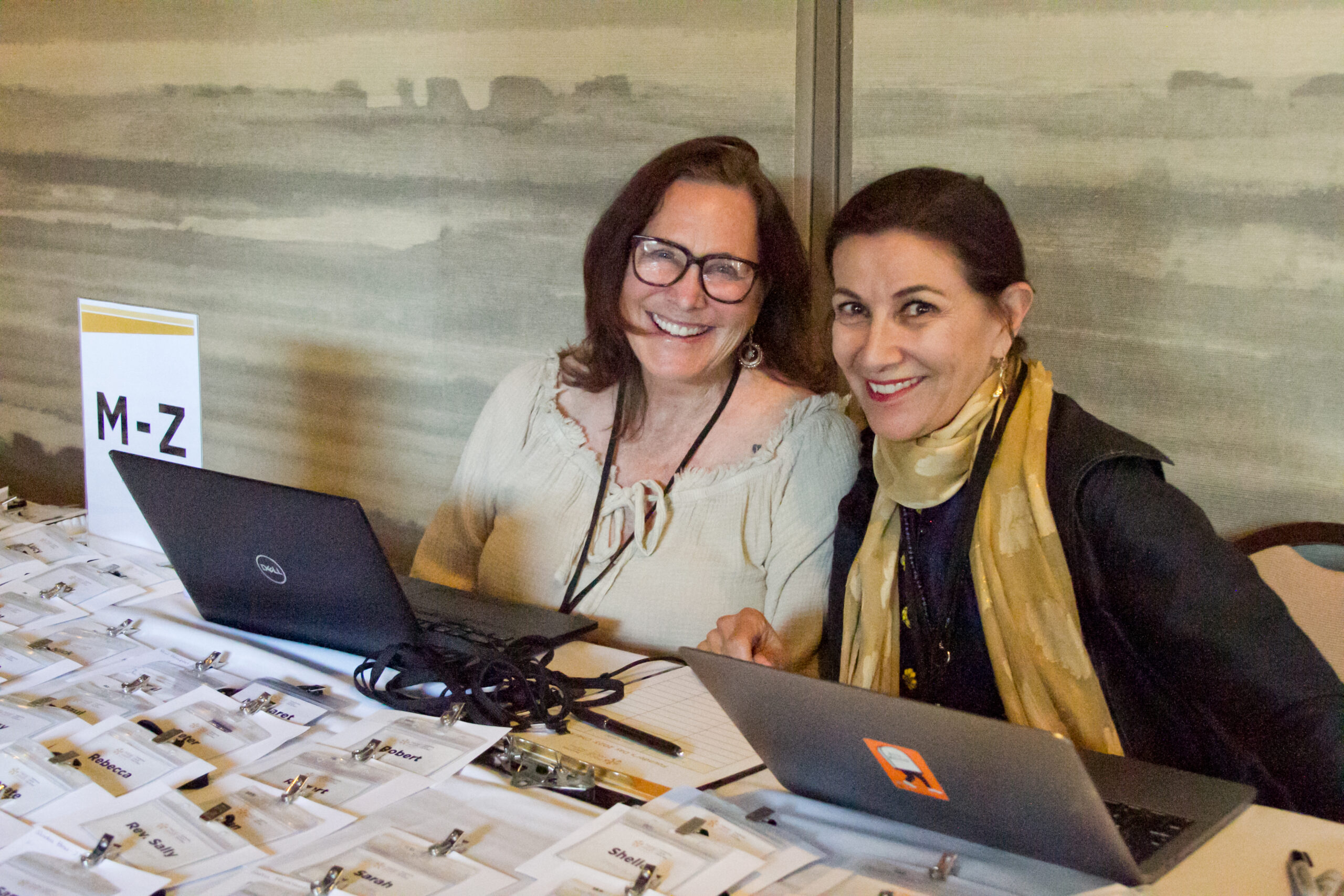 Olga's 98th Birthday Goal: Founder's Day 2023
We set an extremely ambitious fundraising goal this year: $198,000 in honor of our Founder Olga Murray's 98th birthday, more than we'd ever raised at Founder's Day before.
We are thrilled to share that, including donations (before, during, and after the event), pledges, and silent auction funds, we have surpassed $260,000!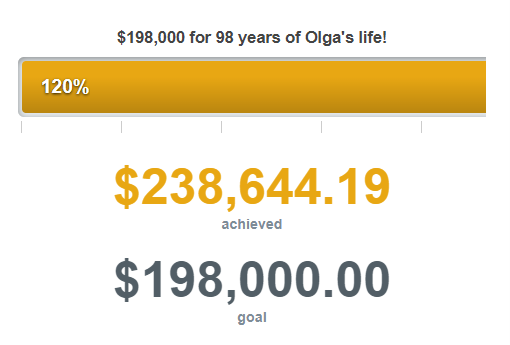 NYF's global team is deeply moved by the warmth, love, and kindness of our incredible community. We are honored by the deep trust you place in us with each thoughtful contribution to the causes we share.
Thank you, from the bottom of our hearts, to each loving supporter who donated in honor of Founder's Day 2023. Early gifts took us beyond the halfway mark before the day of the event, and U.S. Executive Director Ryan Walls still hasn't recovered from the tremendous generosity on Founder's Day itself (see his moment of stunned gratitude starting at 46:32 in the video above)!
Your gifts will make a transformative difference providing Education, Health, Shelter, and Freedom to children in Nepal, empowering us to expand access to these proven, transformative programs!
If you have not yet fulfilled your Founder's Day pledge, or if you would like to make another thoughtful gift in honor of Olga's 98th birthday, please do so here.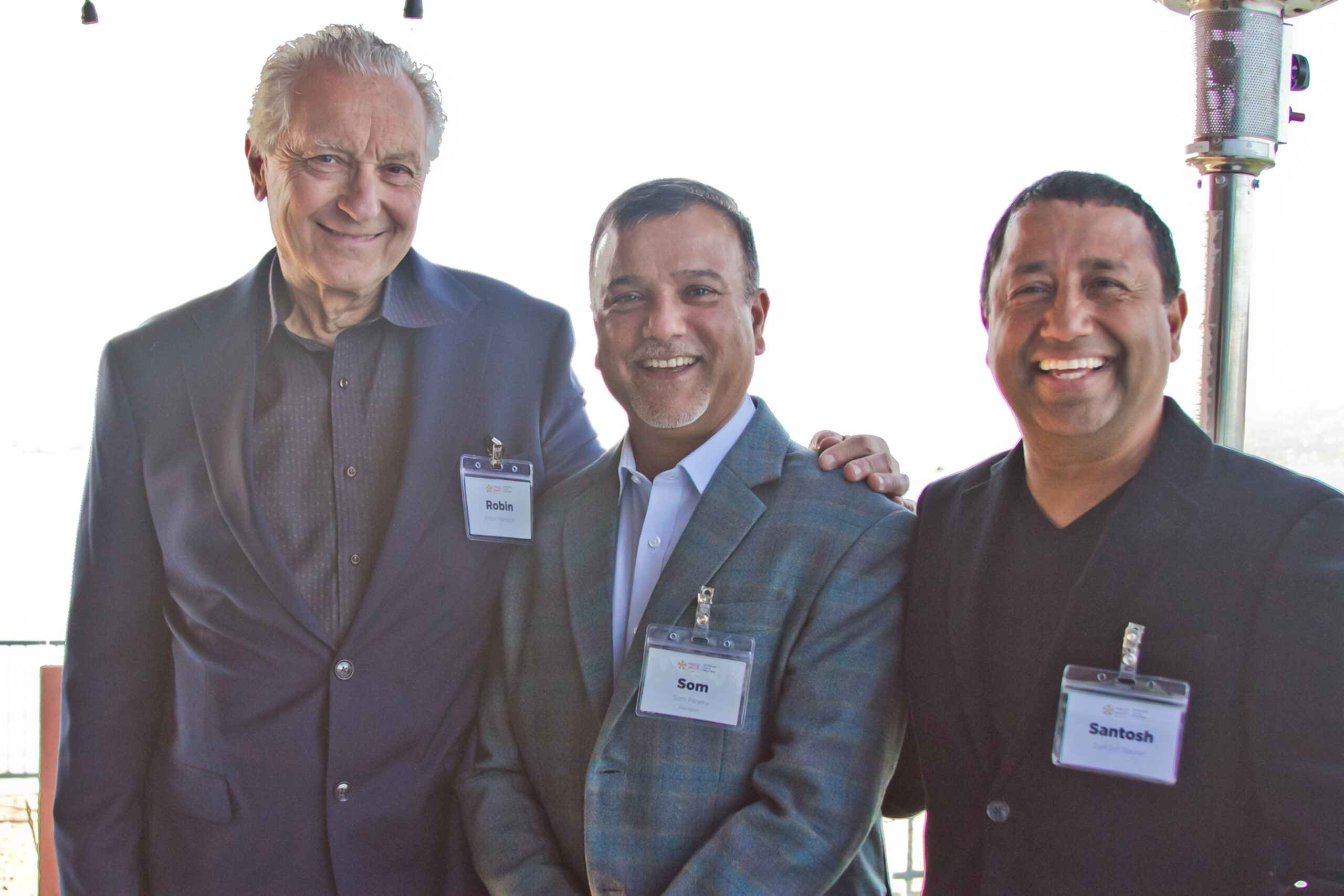 The Caste Equality Project Phase II: Saptari District
Funds raised at Founder's Day 2023 also allow us to launch into the Caste Equality Project: Saptari District from a position of strength and stability, building early momentum and achieving sustainable results right away.
A highlight of Founder's Day 2023 was our premier of a beautiful film about this phase of the Caste Equality Project—and, most importantly, the children and families we will serve starting in Summer 2023. Please share the link with your friends and family!
The film traces the foundational stages of this remarkable work: NYF team members listening to community members discussing the realities and "felt needs" they are experiencing. This holistic community-led approach to social change sets NYF apart from many other international NGOs—and it's the secret to our success.
The deep trust NYF builds by fostering cooperation, leadership, and ownership in the communities we serve has allowed us to break complex systemic barriers for over 30 years. We are determined to build upon that reputation with the work we are beginning here in Saptari District.
Please keep an eye out for updates right here on our blog about all our programs—we're so excited to share more with you soon about the impact your support is having on the lives of so many!
Dhanyabad!
More pictures from the evening: