September 30, 2015
Nepal situation update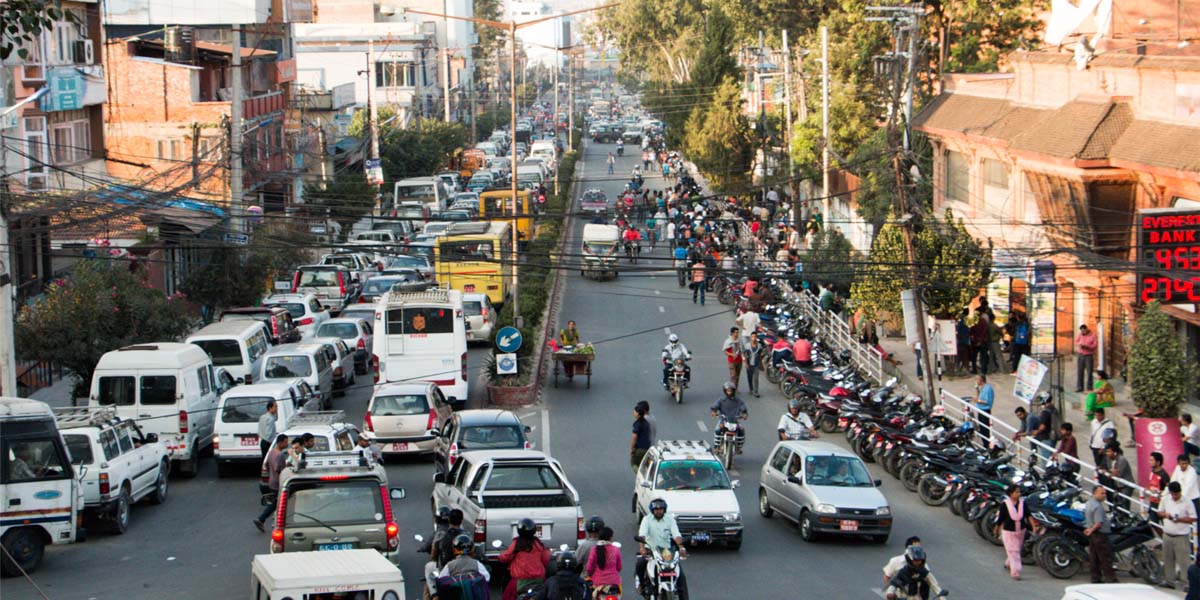 Dear Friends and Donors of NYF around the world,
This is to give you an update on what's happening in Nepal, how it is affecting our lives and also to alert you if you are planning on visiting Nepal in near future, including, to attend the inauguration of OLGAPURI Village in April 2016.
1. New Constitution: After eight years of effort, Nepal got a new constitution on Sunday, September 20. The constitution was voted for by 90% of the members of the constituent assembly. It has divided Nepal into seven federal states declaring Nepal as "Federal Republic of Nepal". There are spaces for improvement in the new constitution, but in overall, this is very good constitution. A large majority of Nepalese people welcomed it, so did the countries around the world, except for India.
2. Indian displeasure and unofficial border blockade: India made repeated request to delay the promulgation of the new constitution, stating the need for Nepal to hold discussions with political groups opposing the constitution (the madhesi parties who share ethnicities with people in India) and make amendments in the constitution to address their demands. India even made seven point recommendations. Political leaders as well as general Nepalese populace reacted to this as an unacceptable interference in the internal affairs of a sovereign country. Therefore, Nepalese constituent assembly went ahead with the promulgation ignoring Indian 'advice'. The dissenting Madhesi parties were already launching protest in the southern region, and immediately from the next day of the promulgation of the constitution, India too imposed unofficial border blockade, stating security reasons. It has stopped vehicles carrying fuel (petrol, diesel, cooking gas, kerosene, etc), food and vegetables, construction materials, medicines and hospital supplies, raw materials for industries, and so on, from entering Nepal. Since this border blockade was such an unexpected and abrupt act, nobody, including the government, had maintained stock of supplies including essential fuels. In less than a week, the entire life has crippled throughout the country. Only less than 10% vehicles are on the street, the government is giving only 10 liters of petrol to per vehicle per week and even with rationing in such a micro level, they have fuel enough only for 9 more days. The government has ordered to run vehicles on alternate days, those with odd numbers on one day and with even numbers on the other day . Cooking gas is in severely short supply. Food price has soared up. People cannot commute to work, half of the schools in big cities are already closed.
3. Effect on our operations and measures taken: None of our vehicles or motorcycles are running as we have run out of fuel. We bought 15 bicycles for the essential movements of staff at different projects inside the Kathmandu valley. We held an emergency meeting of managers on September 28 and came up with following emergency plans until the current crisis persists:
Gradually shut down NRH and New Life Center by sending home 'out of risk' babies and their mothers.
Gradually suspend the ongoing earthquake relief activities such as community kitchen, Skills for Reconstruction training and school rebuilding. It is very sad to do this, especially as people are living in dire conditions, and with winter coming, families need warmer homes and school kids need warmer classrooms, which is what we were working on achieving.
Scale down the size of the transit home operation (for earthquake survivor children) in Gorkha and Kavre by sending the kids to families or relatives as far as possible. Since there are quite a few kids who have no place to go back, we will continue running the transit homes for the remaining few.
We had mobilized a dozen staff in Rebuild Projects from Western Nepal (Freed Kamlaris Programs) who had been unable to work due to strike in the region since last 45 days. We have now pulled them back and sent them home.
We are taking the same measures to send home NYF students in colleges or vocational training schools throughout the country. As we have been maintaining food and cooking gas stock at J and K House enough for two months, (we have been doing it mandatorily since several years), we are fairly safe for J and K houses for the moment. Youth hostel kids will be brought to J and K House when the youth hostel gets closed due to shortage of supplies, which may happen in a couple of days. We have purchased firewood stove for all the places where we run kitchens. There is plenty of firewood at Olga's compound, we will use them as the last resort.
The OLGAPURI construction is already slowing down. The Vocational Building construction work is severely affected due to shortage of steel and cement required for RCC works.
We have given staff the choice to work from home if they cannot commute to office. Since Dashain festival is starting in two weeks, we are encouraging staff to take early leave and go home if possible, before it gets too late to find bus tickets to travel. Life is less stressful in villages because of the nature of subsistence living.
Let's hope the current crisis is resolved at the earliest, but it is always good to be well prepared for the worst.