September 5, 2016
Nepali Children Welcome Home to Olgapuri Village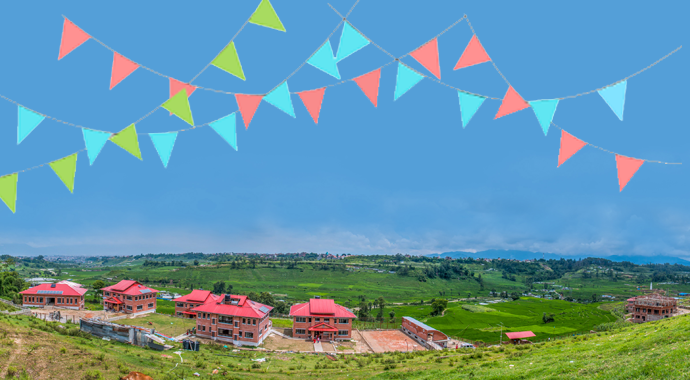 Nepali children, welcome home to OLGAPURI Village!  Take a moment to welcome them yourself, by writing your message in the comments field below. Well-wishes received by September 20 will be displayed on colorful banners at the official inauguration in Nepal on September 25.
Be sure to check back for photos of the event!
If you'd like to receive our periodic newsletter and email dispatches containing news about NYF's projects and the children we support, please sign up by emailing us your contact information.
You can help support this dream come true and all of Nepal Youth Foundation's life-changing programs by giving your gift by donating today.