December 10, 2020
Nepali Tea Traders is Partnering with NYF for the 2020 Holidays!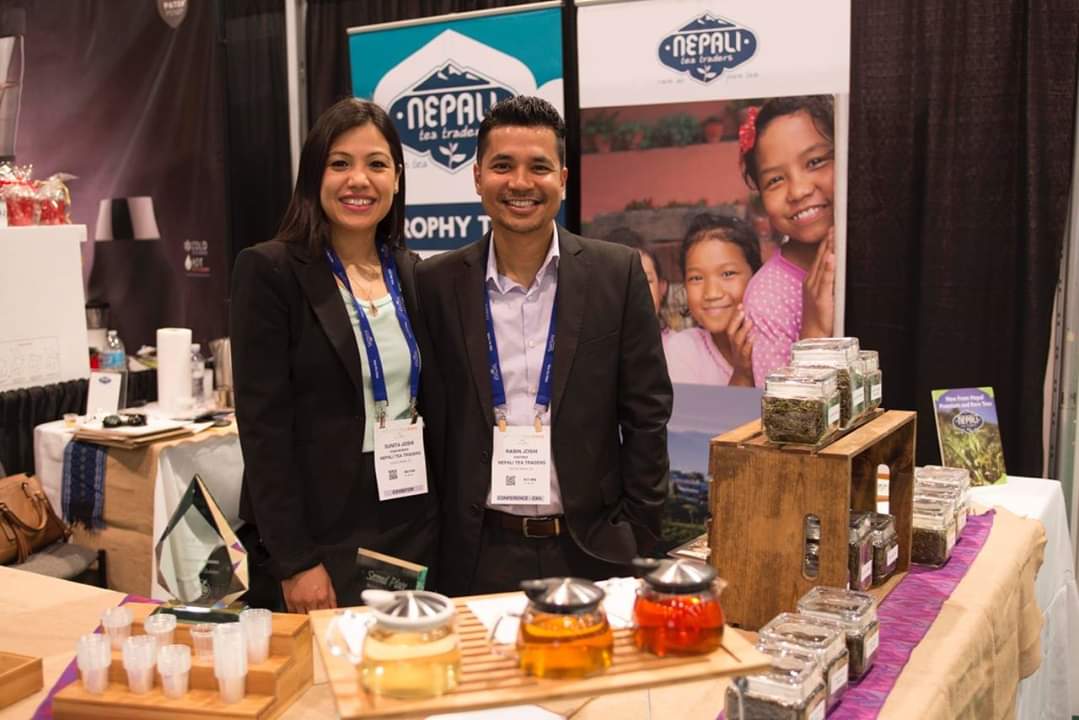 Namasté, NYF Friends!
By Nepali Tea Traders (NTT), co-owners Sunita and Rabin Joshi
Nepali Tea Traders, a Boston Massachusetts based and woman-led business was the first company in the United States to offer premium teas exclusively from small farms Nepal's Ilam region. Our natural, organic teas grow at ideal altitudes between 4,000 and 8,000 feet—and it shows. Four of our teas have earned North American Tea Championship honors. In 2015, our Himalayan Golden was named the world's best black tea.
At Nepali Tea Traders, our mission is to help build a sustainable tea economy in Nepal, providing Nepal's tea farmers fair prices and their fair share of the profit. You can learn more about our story and Nepal's fascinating tea industry in this spotlight from the New York Times.
Our company focuses on addressing the root cause of Nepal's need for aid. In the meantime, we're proud to also support intentional, loving nonprofits like NYF.
That's why this December, Nepali Tea Traders is donating funds to Nepal Youth Foundation to provide children with better access to shelter, healthcare, and education.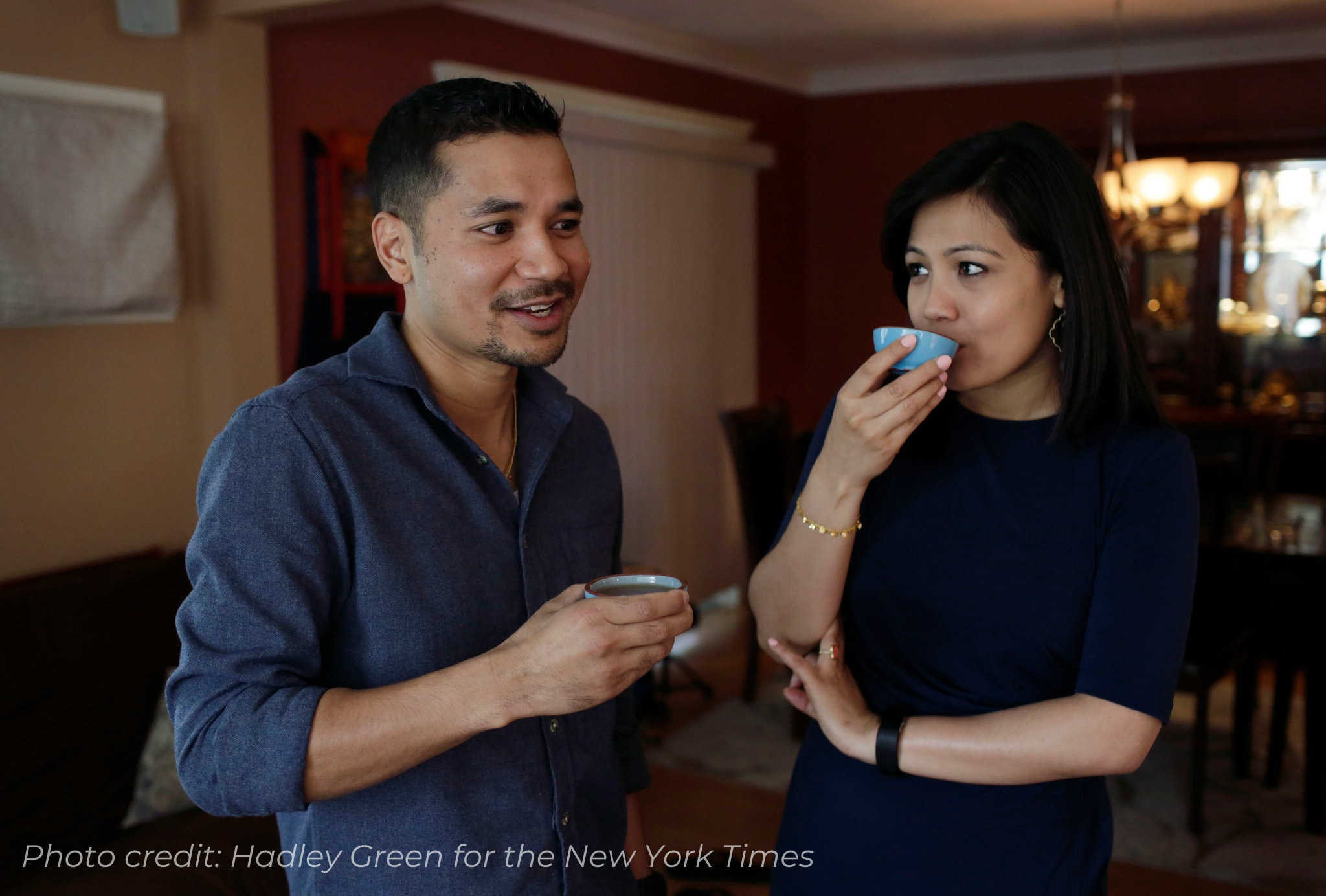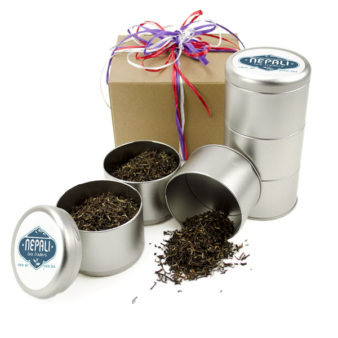 NTT has supported NYF for years. Now, we're renewing our commitment, knowing that support can be particularly meaningful given the challenges of COVID-19. Along with offering a $1 donation for each purchase of tea made this month, NTT is offering a gift of tea that also includes a $25 donation to NYF (A Gift of Tea Plus Donation to Nepal Youth Foundation). What a great way to give a generous gift to Nepal while providing a unique and healthy present to a family member, friend, or work colleague.
NTT Operates on a Principle of "Trade, Not Aid"

Companies and nonprofits work hard—and with great intentions—to alleviate the challenges Nepal faces. For the longer term, NTT works to ensure sustainable income for the farmers producing the world's finest teas. Building a sustainable tea economy improves lives in Nepal.
After the 2015 earthquakes, we wanted to help build long-term solutions for the thousands of Nepalis impacted. Both of us are originally from Nepal, so we wanted to do something for our beloved country as it reeled from the devastation. But Nepal needed more than charity to rebuild and make long-lasting change to systemic problems.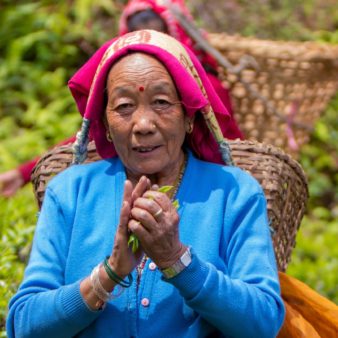 It became clear that we needed to use our business experience to give back to our homeland.

We found the perfect way to do just that when we discovered Nepali Tea Traders.

By sourcing premium teas directly from small farms in the mountains of Nepal, we ensure that all farmers receive a fair price for their teas and get their fair share of the profits, which they can reinvest back into their farms.

NTT also helps educate farmers about sustainable farming practices. This ensures that their farms and crops continue to thrive, providing a livable income for years to come. (Fun fact: tea bushes can live up to 2,000 years, making it a perfect sustainable crop!)
We knew that NTT was the perfect place to blend our entrepreneurial spirit and our vision of giving back to Nepal—so, in 2017, we became the first Nepali co-owners of Nepali Tea Traders.
Steeped in a Shared Mission
NTT's focus on "trade, not aid" and the associated benefits complements NYF's mission of providing healthcare, education, and shelter to the country's youth.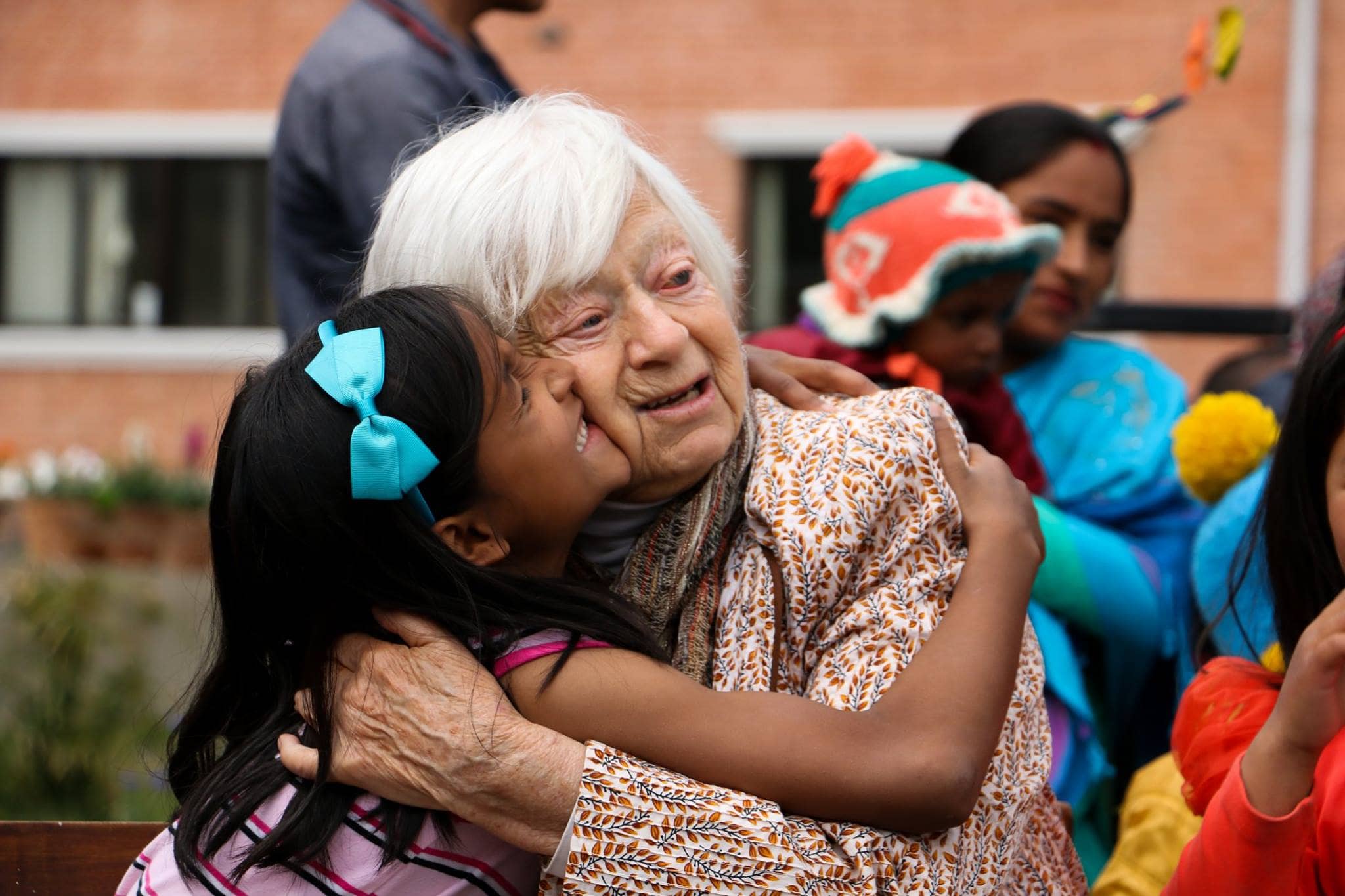 Like NYF, Nepali Tea Traders believes in family compensation that enables children to attend school rather than work in the fields. This is especially relevant to women, since only 15% of Nepali girls complete secondary education.
We believe in the power of economic empowerment for families and communities. The best solutions are those that allow individuals to build their own futures and chase their own dreams.
It's no wonder that our organizations have partnered, working to empower girls and provide opportunities for lifelong betterment. In fact, NTT just recently invested a portion of its profits to send Nepali girls to school.
Support both NYF and NTT – 2 Gifts in One
For the month of December 2020, Nepali Tea Traders is donating $1 to NYF from each purchase. If you'd like to give a gift of tea, while directly supporting NYF, you can click here: A Gift of Tea Plus Donation to Nepal Youth Foundation