November 28, 2018
Celebrating 20 Years of Saving Lives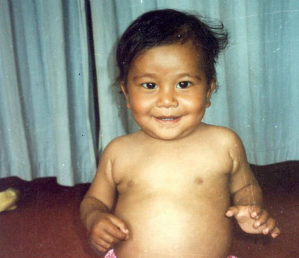 At 22 months "Tara" was among the first children to receive lifesaving treatment at a Nutrition Rehabilitation Home (NRH). Before 1998, malnutrition may have ended her life. Thankfully, timely support like yours helped restore Tara's health and taught her mother how to keep their family well-nourished.
With continued help from people around the world, we've built 17 NRHs where more than 20,000 children like Tara have received a second chance. Malnutrition can be remarkably simple to address in Nepal with treatment and education using local foods. Just $350 (less than $1 a day) can save a child's life in 3 weeks.
In 20 years, NYF has built 17 NRHs, successfully transitioning 15 of them to the Nepali government after 5 years of operations. Our first flagship Kathmandu NRH remains our permanent treatment, training, and monitoring center, and NRH-17 is in its 2nd year.
It is the generosity you share that makes it all possible. Dhanyabad!