October 30, 2020
NYF's Ongoing COVID Response: We've Launched 50 Access to Education Centers!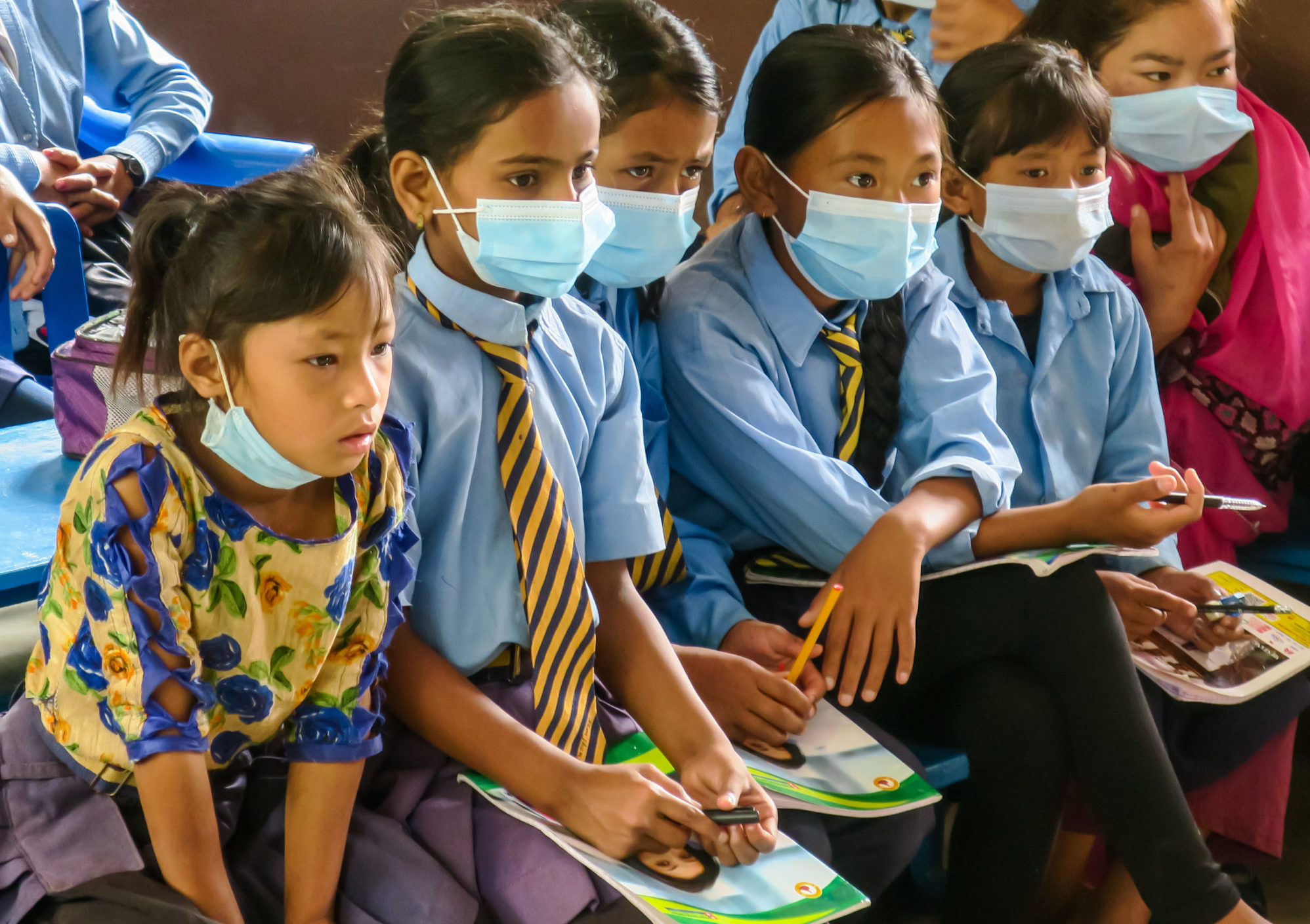 Access to Education is officially NYF's largest COVID response program yet!
An Update from NYF President Som Paneru
---
Dear Friends,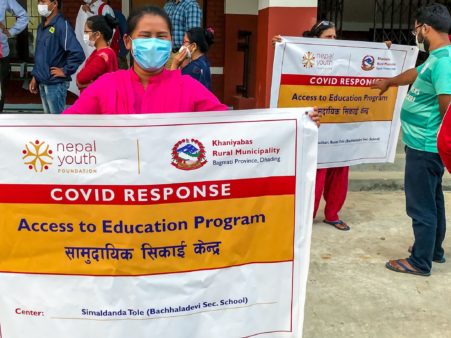 When we piloted the Access to Education program in August, with only four satellite learning centers, we knew we would need to move quickly to keep students in rural Nepal from falling too far behind their peers in digitally-connected regions.
I am proud to announce that as of early October 2020, an additional 46 Access to Education Centers have been established in two rural municipalities in Dhading District: Netrawati Dabjong and Khaniyabas!
With an average of 100 students per satellite center, we're currently providing 5,000 K-10 students with educational opportunities they haven't had in six months! Partnering with public schools, this program is also mobilizing 354 teachers who are already on the Nepalese government's payroll.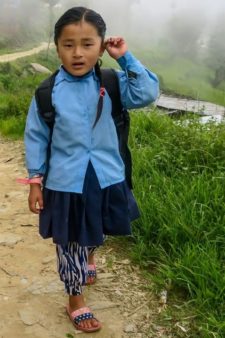 Materials provided for each satellite center include a laptop preloaded with teaching materials linked to Nepal's country-wide curriculum for each grade, a widescreen television, teacher training sessions, a white board, and reference books.
Classes are held in a building large enough for the village's children: a women's group meeting hall, a local health post, even an empty cow shed, if necessary.
And the Access to Education Centers with satellite are quick to establish. The materials provided to the teachers match their regular curriculum. Technical training is provided by NYF when materials are distributed. Once a teacher has returned to their village, they can begin teaching right away.
We hope to continue scaling Access to Education throughout the pandemic. We're already working on expanding into Gorkha District's Gandaki Rural Municipality.
Shankar Gurung, a teacher, tells us, "The students are excited to come. The resources provided by NYF have been so helpful and the students are enjoying learning from this new technique."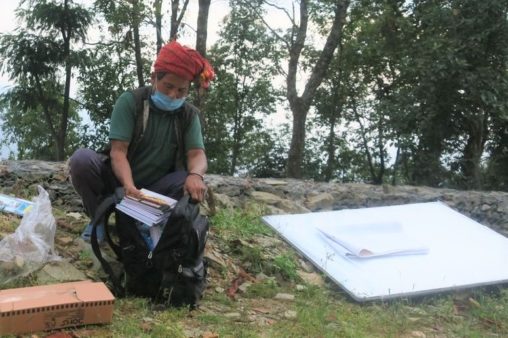 The teachers are excited, too. Nepal's rural schools haven't yet gained access to digital technology—until now. As we trained the latest batch of teachers, we met many, like Ram*, right, who had never worked with a computer before. He was delighted to see the familiar curriculum appear on the screen during his training and was relieved to learn how user-friendly the device was. NYF has assured him that we're only a phone call away if he needs any troubleshooting support.
Packing his new materials up, porter-style, Ram told us he'd traveled two hours on foot from his village to meet us at the school building—the same walk his students used to take every day.
He is thrilled to have a way to get back into the classroom, bringing critical opportunities back into the lives of students he has dedicated his career to educating.
As a former teacher myself, I understand his excitement. Having the resources to bring good-quality education to your community is a precious thing. Knowing the children in your care can keep learning, even during a pandemic, is an incredible relief. It's something none of these teachers take for granted.
Many of the villages we are serving are very remote—days away from the nearest towns on foot. Even in the best of times, children experiencing poverty drop out of school to contribute to their family expenses through cheap labor, and instances of early marriage are very common for young girls especially.
These learning centers have been critical in helping keep these children in school and minimizing dropouts.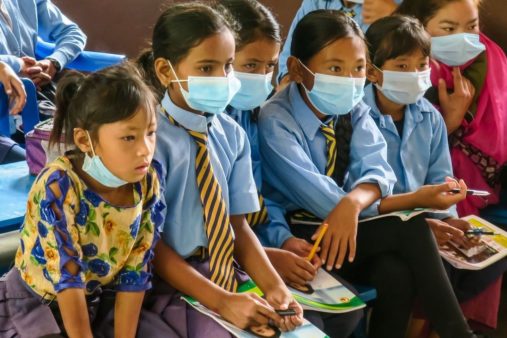 Thank you to each member of the NYF Family who has lovingly supported Access to Education so far!
As COVID-19 continues to surge in Kathmandu Valley, we are uncertain how long school closures will last.
Fortunately, the travel restrictions have protected many of these more rural communities. Children from within a single village must still wear masks, just in case, but among members of their own remote community, they have very limited opportunities for exposure to COVID-19.
We've built momentum with this incredible program, and we're hoping to grow as much as we can in the coming months.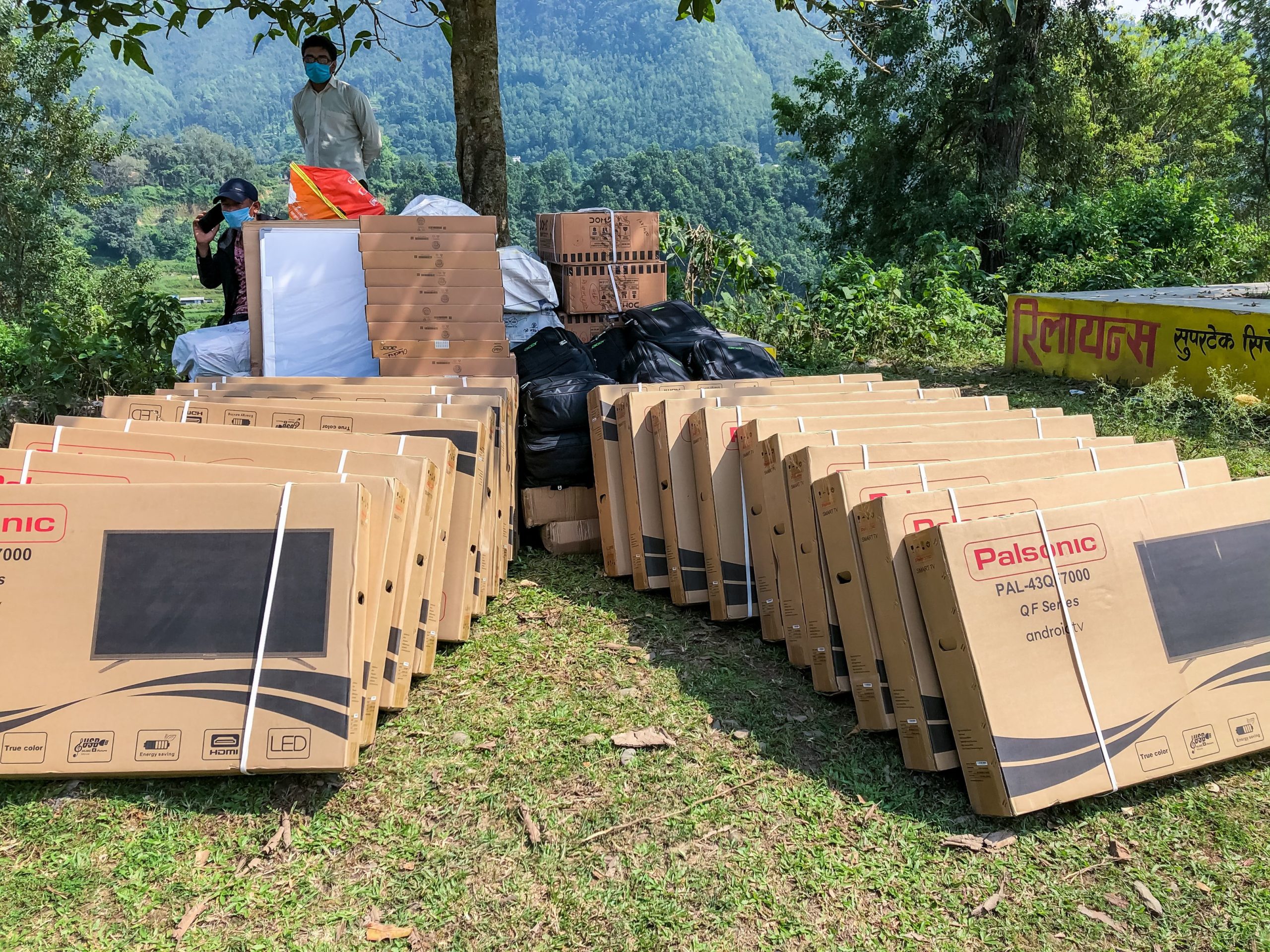 Each learning center in our Access to Education program costs $1,000 to establish and can serve 100 students or more. Please help us provide these vital opportunities to children in rural Nepal by making your loving donation here.
Dhanyabad,
Som Paneru, President
*Names have been changed to protect privacy
---
Credit card donations via our website are still being processed without delay, as are direct bank transfers (EFTs). If you mail a check to our office (1016 Lincoln Blvd #222, San Francisco, CA 94129) please know that we continue to check the mail twice per week, so there will be a delay in our thank you letter being mailed to you.
If you need to reach us, staff are monitoring individual emails and the email address Info@NepalYouthFoundation.org daily. You can also call us at 415-331-8585 and leave a message, as staff will be periodically be calling in to check voicemail.