March 29, 2023
Educating Dalit Lawyers Update: Students have started school!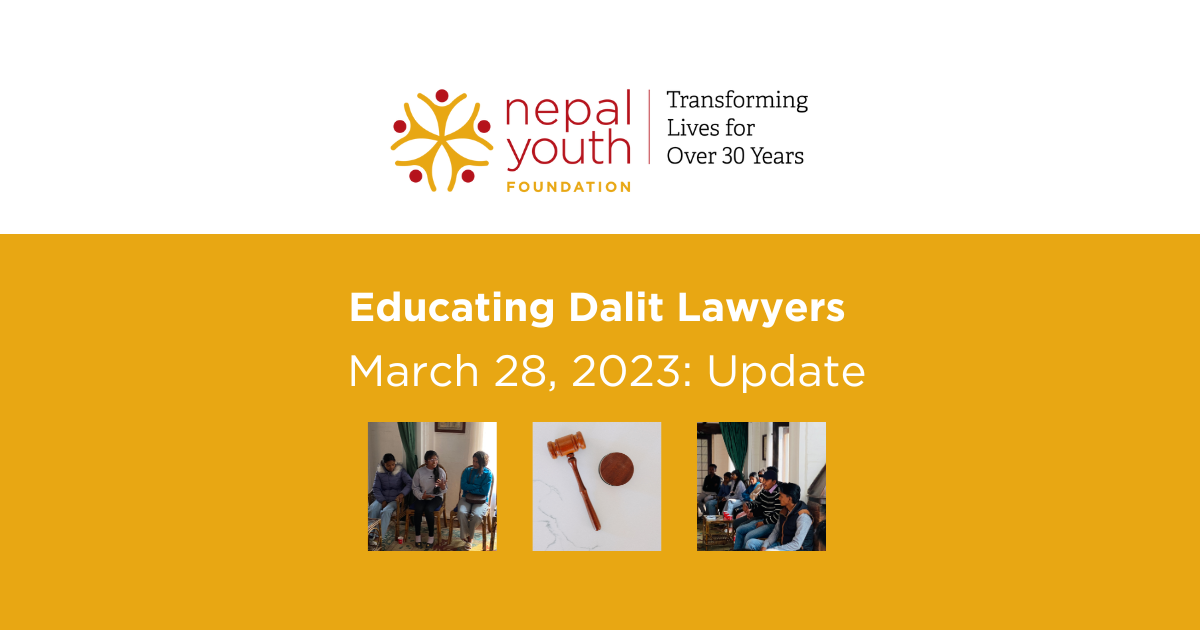 Thank you to everyone in the NYF Community for generously supporting the launch of Phase 1 of the Caste Equality Project—Educating Dalit Lawyers!
We are proud to announce that our first group of 15 Educating Dalit Lawyers (EDL) scholarship recipients started classes on Monday, February 27th, 2023.
About the Students & the Law Schools
Our EDL students are attending the top three law campuses in Nepal, each affiliated with Tribhuvan University. Specifically, five students are attending Nepal Law Campus in Kathmandu (the best, most competitive law school in Nepal). Five are attending National Law College in Kathmandu, and five are attending Prithvi Narayan Campus in Pokhara. These colleges offer excellent human rights law courses.
This year, a total of 1,152 prospective law students earned a passing score on the rigorous entrance exam. The Tribuhuvan University-affiliated law campuses only offer 280 seats per year, which go to the highest scorers. Our students have worked tremendously hard for their places in law school. We are honored to be supporting their goals of providing much-needed legal services to their communities!
Student Profiles
Two of our students are from the Madhesi subcaste (often identified as the most oppressed of the Dalits), with three other subcastes also represented. We have students from all seven of Nepal's provinces: Lumbini (5), Madhesh (3), Bagmati (1), Sudurpashchim (2), Province-1 (1), Gandaki (2), & Karnali (1).
Nine of the students are brand new law students, and six had already begun law school before we began offering our scholarship. Of these six, two are in their second semester, three are in their third semester, and one is in his fifth semester.
Ten of our students are men and five are women. This was a surprising outcome, because two-thirds of our original group were women. The nuanced challenges facing Dalit women is just one of the areas we are determined to understand better in the coming years.
Ravi*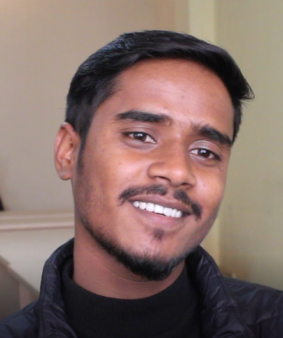 Ravi comes from Nepal's eastern plains region, where Dalit families often have limited job opportunities due to illegal untouchability practices. Growing up, he witnessed tremendous injustices towards Dalit people within his own village, including accusations of witchcraft and humiliating public punishments.
After his brother married a young woman from a higher-caste family, their home original village expelled Ravi's family. The woman's relatives filed a legal case accusing Ravi's brother of human trafficking. Their family went into debt combatting this unjust charge, and Ravi became keenly aware of how little access they had to legal support. Having no one to turn to for guidance during this time was terrifying for the entire family.
Now Ravi hopes to become a public prosecutor focused on safeguarding the rights and interests of the Dalit community.
He is thrilled to be receiving the Educating Dalit Lawyers scholarship and living in a shared EDL apartment near campus. "Living together with other friends from this group is fun, and it has also helped me in my studies. We discuss various issues and topics, which enhances our understanding and clarity," says Ravi.
Sushma*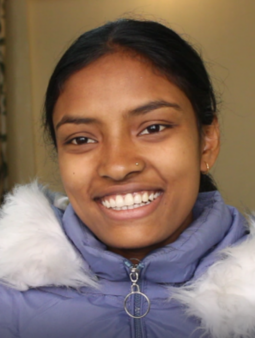 Sushma grew up facing the especially unjust treatment Dalit women experience every day. Her childhood was full of horrifying instances of violence against women and girls from her community. This unfortunately includes personal experiences which she has only just begun to share with anyone.
This mistreatment by all parts of society caused Sushma to doubt her own worth. She grew up feeling isolated and never truly safe.
In school, Sushma learned about Nepal's constitutional provisions regarding the rights of Dalits and women. But she knew first-hand that violations were being suffered every day. She hopes to specialize in criminal law, ensuring these rights are honored by Nepal's legal system and making society safer for future generations.
Being surrounded by other EDL scholars has already given Sushma a new sense of safety and purpose. When Sushma put on her formal uniform for the first day of college, she says, "I felt an amazing sense of accomplishment, as if I had already become a lawyer. This opportunity is extremely valuable and I want to utilize this to do my best."
*Names changed to protect the privacy of our students.
Next Steps
Our scholarship team is working with Dignity Initiative to refine our application and selection process for the next group. We expect to be launching our next call for applications in our Educating Dalit Lawyers program in June 2023!
We are also preparing to launch K-12 educational programs in the Dalit communities living in eastern Nepal's Saptari District—the groups of Dalits facing some of the worst multifaceted, complex forms of discrimination, including massive educational neglect.
Our team is exited to share more about these new programs in the coming months.
Dhanyabad!