March 18, 2023
Visiting Nepal as NYF's new U.S. Executive Director
Written by Ryan Walls, U.S. Executive Director, regarding his recent two-week trip to Nepal to visit our Nepal Country Office, programs, and NYF staff. Above photo by Sanjoj Maharjan.
Namasté from Nepal! Last month, I took a trip to Nepal for the first time in nearly 20 years. This time, I was there to spend time with Som, Olga, and the rest of the NYF family.
I first visited Nepal in 2001 as a wide-eyed 20-year-old student. My program was grounded in anthropology and from day one we were immersed in Nepali language and lived with local families in Kathmandu. My Newari host family lived on what was then the western edge of Kathmandu's urban sprawl beneath Buddha's benevolent eyes atop Swayambunath Stupa. We studied Nepali and engaged in discussions and lectures on Nepali history, ethnic groups, economic development, environmental issues, women's rights, and more.
Although Kathmandu has changed in many ways since my first visit, the essence of the city remains, along with the kindness and gentle curiosity of its people. The scents and smells were as I remember – a heady mix of wood smoke, incense, and car exhaust. The intricate choreography of the ceaseless street traffic is also the same.
Little shrines still pepper the city, often where you least expect them. Kathmandu is filled with homages to religious deities from grand to tiny and barely perceptible. One morning my taxi swerved around a small offering plate in the middle of a busy intersection and it reminded me of how faith pervades many parts of life there.
The most noticeable change is the sheer density of Kathmandu. I vividly recall my first entrance to the city in 2001. After landing at Tribhuvan International, we were whisked away to Pharping, a village in the hills of the southern valley rim for an orientation. Days later, we trekked into Kathmandu, traversing the edges of expansive dayglow green rice terraces. Many of these same terraced fields are now filled with housing for the capital's burgeoning population.
The auto rickshaws, a thrilling way to explore the city 20 years ago, are long gone, now replaced with more scooters and motorbikes than I remember.
Olgapuri Children's Village
I spent several days at Olgapuri Children's Village and the NYF offices during my Nepal trip, getting to witness the magic that Som and his smart, caring team create.
Olgapuri, in many ways, strikes me as a self-sustaining ecosystem. Each moving part supports the others. The staff cultivate a safe, nurturing environment where the children thrive and grow. The industrial tailoring students craft clothing for the children at Olgapuri and the Nutritional Rehabilitation Home. The vocational students make furniture for the residential homes, the community center, and the NYF offices. The gardens produce organic vegetables that nourish the children and the staff. The cows offer up their fresh milk while their manure returns to the crops as rich fertilizer. And, of course, the children infuse the community with a vibrant undercurrent of life and love. It's a perfectly balanced system.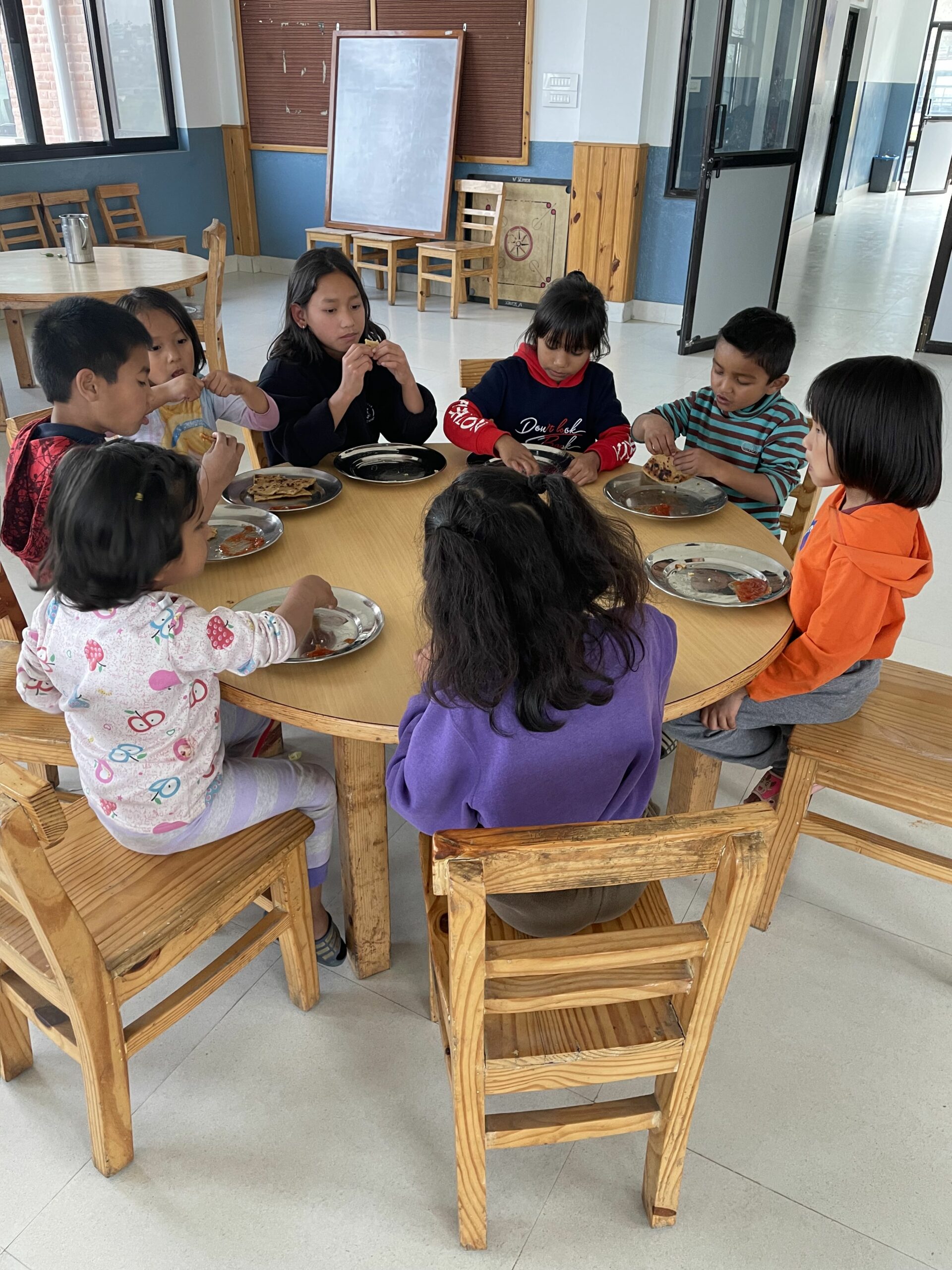 I engaged in deep conversations with the Nepal NYF staff who manage and lead the education programs, the scholarships, the vocational training programs, the counseling center, and the finance and accounting department. I now have a more nuanced understanding of how each program fits into the broader holistic NYF model. It's difficult to fully understand the sophistication of these programs without seeing them in person. The genius of NYF really is in this multi-layered, systematic approach to breaking the cycle of poverty by empowering Nepali children to fulfill their dreams.
Trip to Saptari District in Nepal
During my second week, Raju Dhamala, NYF's Nepal Executive Director, and I flew to the southeastern city of Biratnagar. We were to visit the villages where NYF will launch the Caste Equality Project, our most ambitious project to date. We met with local leaders and teachers, spoke with parents and children, and visited schools. The villagers are part of the Musahar caste, the lowest of the Dalit sub castes. They're barred from owning land and therefore cannot even grow their own food.
The schools are in poor shape with crumbling, cracked walls. They're vulnerable to heavy rain, wind, and any hot or cold weather. Snakes and other animals crawl into classrooms while school is in session. There are two or three usable classrooms in each village but they have limited student capacity. Other classrooms sit vacant, falling apart and lacking doors or sometimes even ceilings. The teachers we met often received only a three day orientation before being thrown into classrooms that combine two or three grades into one. Attendance rates are low – typically less than 15% of children in this community go to school.
Despite innumerable challenges, Som and his team have devised thoughtful objectives and strategies for addressing these inequities. This summer, NYF will launch a comprehensive program, compiling the best practices our Nepal team has developed over the years in education, nutrition, vocational training, mental health counseling, community development, and other areas, to uplift the entire socio-economic status of these communities.
We'll be sharing more about the Caste Equality Project in the coming months.
Empowering Transformations, One Gift at a Time
Here are just a few ways your gift powers transformations for children & families in Nepal.
$25
provides 1 one-hour therapy session to a child learning vital emotional skills
$50
provides 20kg of Lito, a life-saving and highly nutritious super flour distributed to families
$300
covers the greenhouse build for a SAAET trainee in NYF's vocational training program
$850
keeps a child safe in a loving family member's home & in school for a year
$1,100
covers one year of living expenses, school supplies, and testing fees for a motivated college student