December 9, 2021
Maximize the impact of your 2021 gift!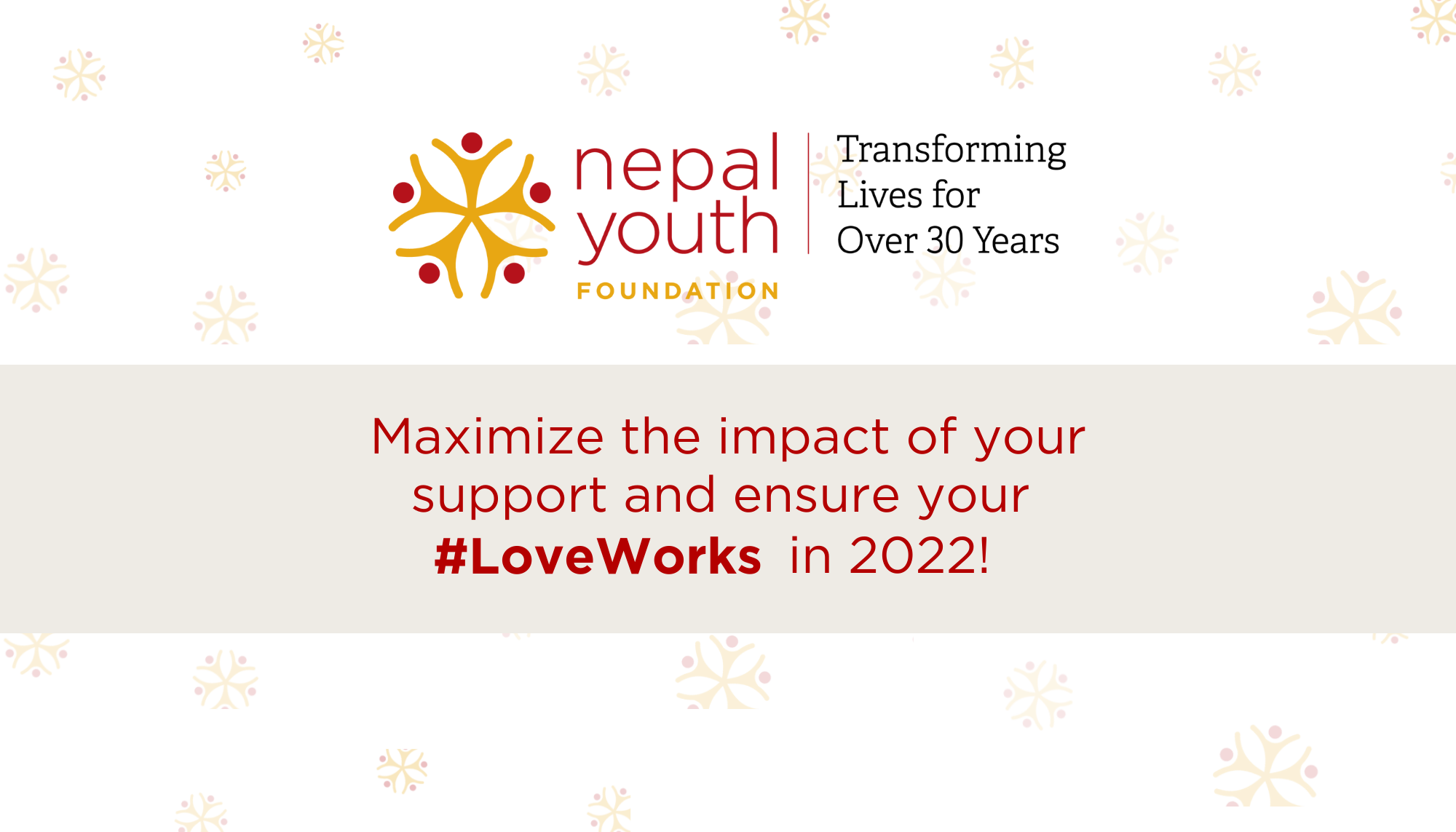 With so many ways to give this holiday season, we at the Nepal Youth Foundation (NYF) are excited to share some of our best tips to make the most out of your generous 2021 gift. Maximize the impact of your support and ensure your #LoveWorks in 2022!
1. Give loved ones the gift of impact.
This holiday season, share the joy of giving with your loved ones by making a donation in their name. Your loved one will receive a special holiday eCard notifying them of this remarkable gift. You can choose between three beautiful eCard designs and include a personal note.
What a meaningful way to share the warmth and love of the season with anyone on your list. Visit https://nyf.news/holiday-ecard to make a holiday gift to NYF today!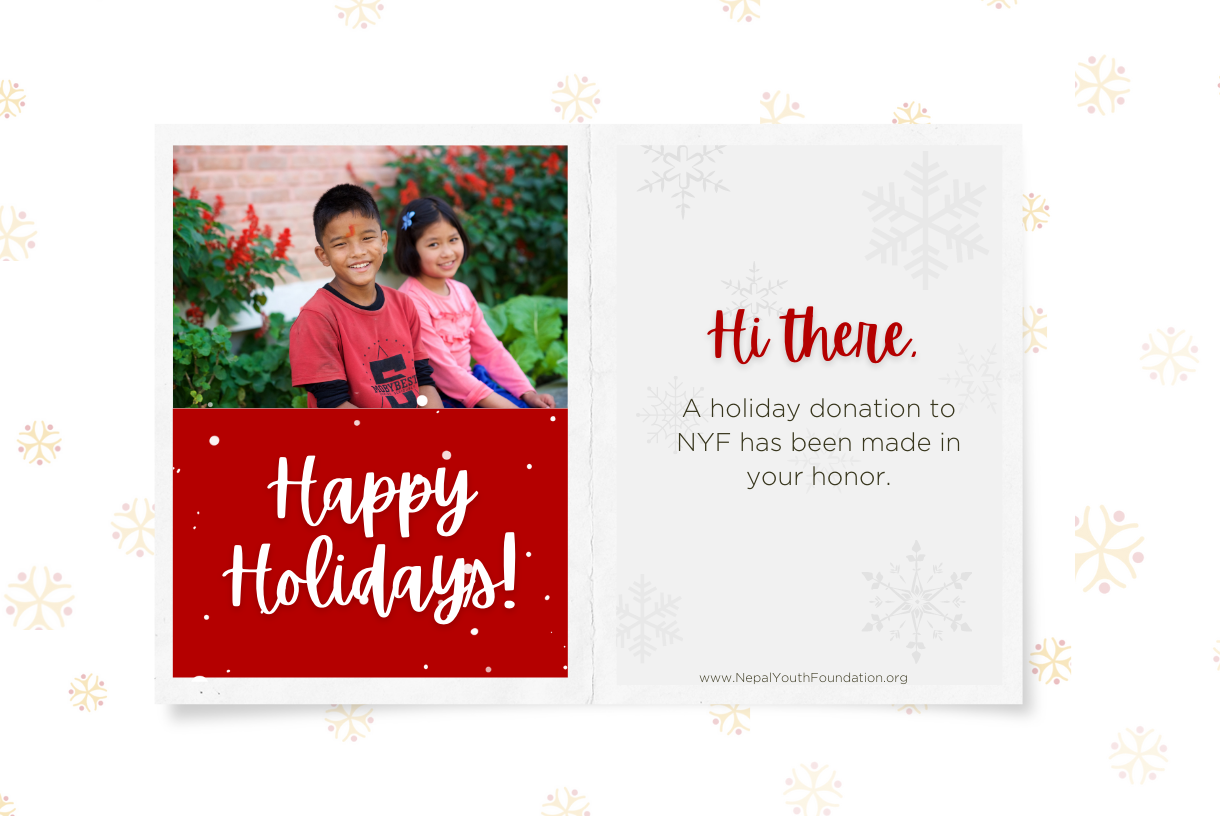 2. Extended CARES Act Benefit
In 2021, an individual U.S. taxpayer can deduct up to $300 of charitable giving without itemizing! Similarly, married couples may deduct up to $600. This includes donations made by cash, check, credit card or debit card. However, it does not include securities, household items, or other property.
Click here to learn more..
3. Shop through AmazonSmile!
If you shop on Amazon.com, you've likely heard of AmazonSmile — a separate portal from Amazon's main site. AmazonSmile mostly offers the same prices and items, but the benefit is that when you use AmazonSmile, Amazon donates 0.5% of your purchase to a charity of your choice — at no cost to you.
To select Nepal Youth Foundation as your designated charity on AmazonSmile, click here. You should then be able to search and select Nepal Youth Foundation as your choice of charity. After that, your holiday purchases through AmazonSmile can benefit NYF!
You may want to bookmark AmazonSmile on your browser because only items purchased through AmazonSmile are eligible for donations.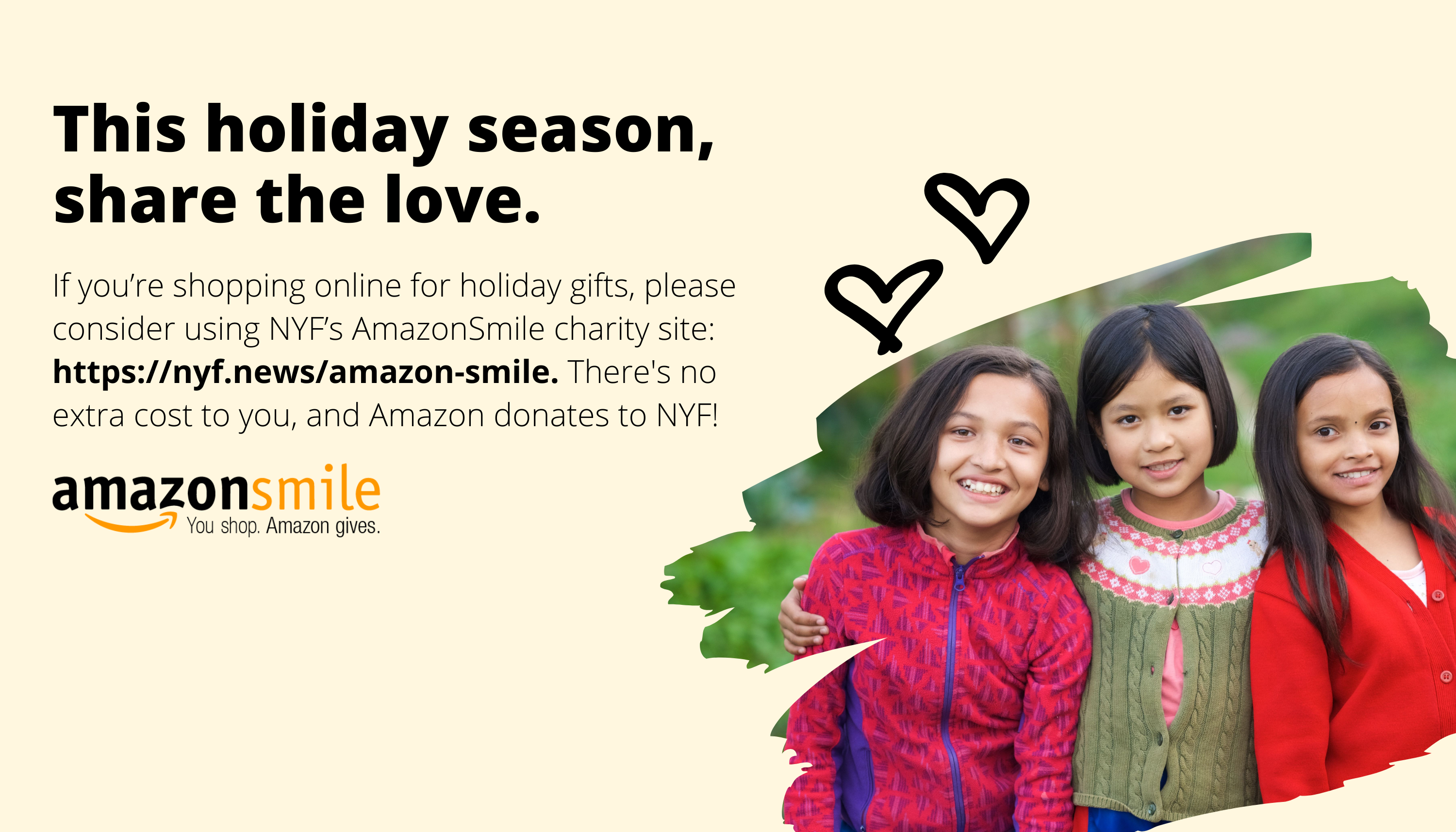 4. Qualified Charitable Distribution
If you are over 70.5 years old and have an IRA, Required Minimum Distributions are back this year. Making a Qualified Charitable Distribution directly from your IRA to the nonprofit of your choice is one way to satisfy this legal requirement.
Click here to learn more and be sure to speak with your financial advisor to see if this option is a good fit for you!
5. Get your donations matched by your company!
Many workplaces have corporate giving programs through which they will "double" or "triple" the charitable contributions made by their employees. As a result of these programs, you can easily maximize the impact of your support.
78% of match-eligible donors are unaware that their company offers a matching gift program. If this sounds like you, we recommend asking your employer. Most times, all you have to do is submit a request after you've made your gift. Check out this list of the Top 20 Matching Gift Companies to see if your 2021 gift can be matched! Or, see below for companies that already make matching gifts to NYF!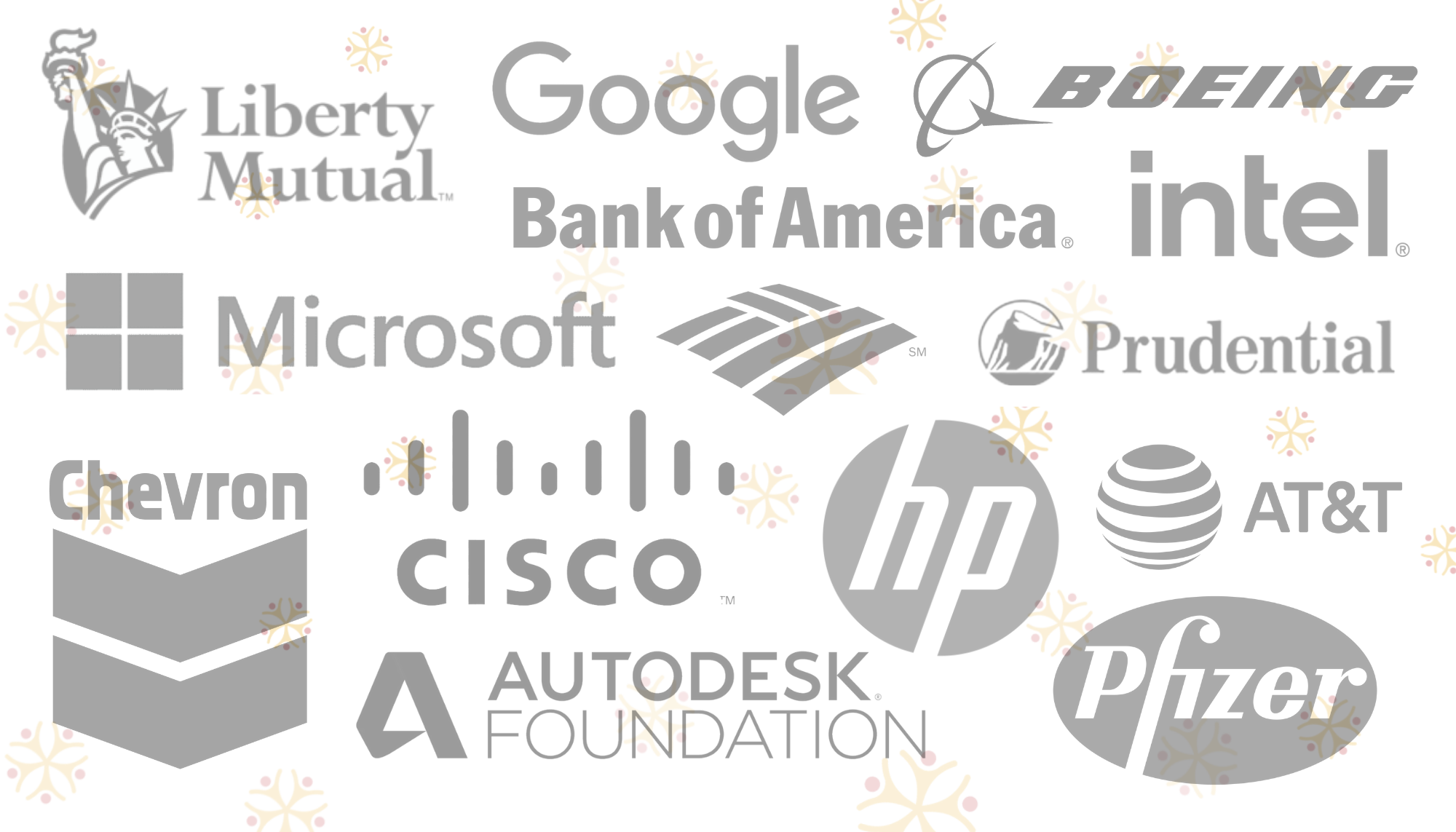 6. Gifts of stock, IRA distributions, and Donor-Advised Fund grants
Gifts of stock, IRA distributions, and Donor Advised Fund grants are most definitely high-impact options for charitable giving. Ask your financial advisor about these tax-savvy options!
Click here for NYF's stock donation form.
7. Federal employees may give through the Combined Federal Campaign.
If you are a state or government employee and would like to support NYF, please find us using our nonprofit code #84267. Your workplace donation will help make a transformational difference for children in Nepal!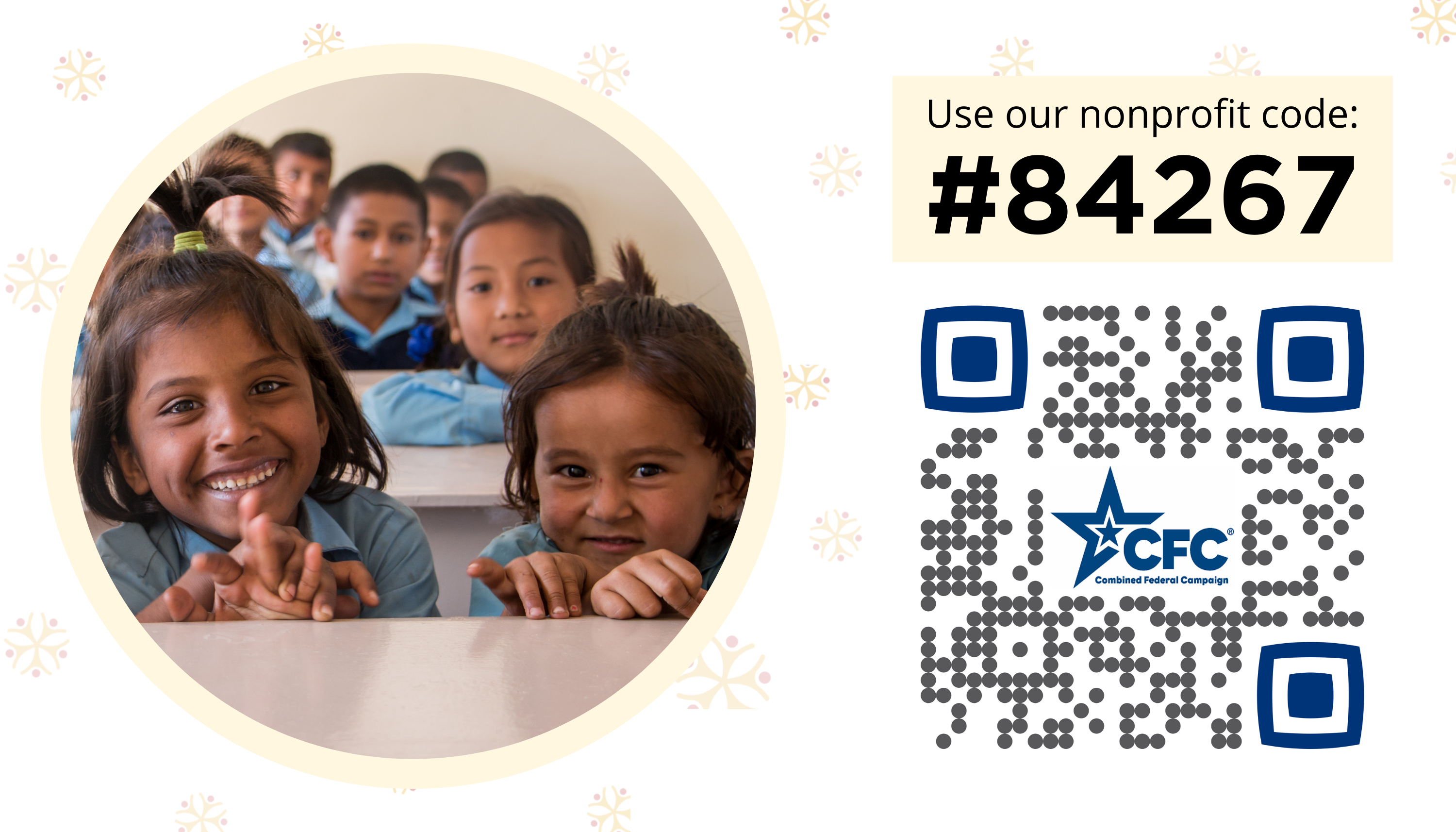 8. Join NYF's Legacy Circle by including a gift as part of your estate plan.
NYF's Legacy Circle is a group of donors who planned gifts ensuring secure, long-term funding and loving support for children in Nepal for many years to come. Click here to learn more about how to join, or to expand your membership.
If you have any questions about how to make your 2021 gift, please contact our U.S. Executive Director, Eric, at 415-331-8585. You can also email eric@nepalyouthfoundation.org. NYF's Federal Tax ID Number is 68-0224596