November 1, 2017
National Authors Day, NYF Celebrates Youth and Senior Authors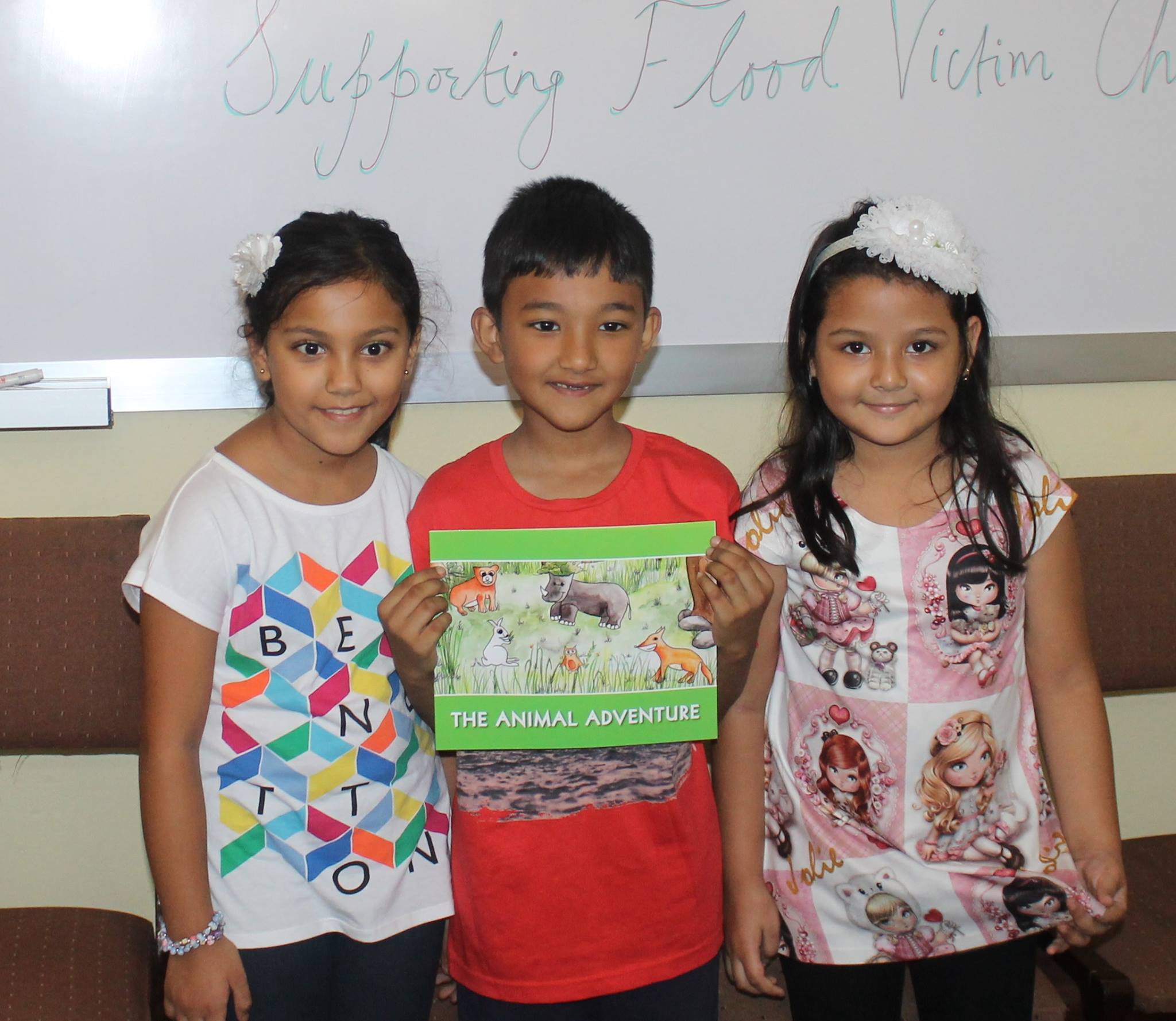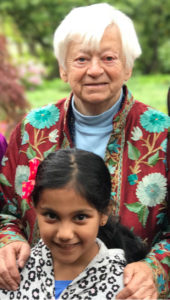 This National Authors Day, we're celebrating NYF's youngest and most senior authors: Karuna and Olga.
Eight year old Karuna wrote The Animal Adventure for her seven year old cousin.
Upon learning of the heartbreaking situation of flood victims in southern Nepal, she asked her parents to help her print the book and sell copies to raise funds for these communities. In September, she presented a $1,375 check to NYF-Nepal Executive Director Raju Dhamala.

In 2015, at age 90, NYF Founder Olga Murray, along with Mary Callender, published Olga's Promise: One Woman's Commitment to the Children of Nepal (available here).
The book is inspiring proof that it is never too late to make a difference in the world.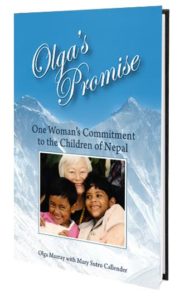 Another wonderful author, Isabel Allende, says, "Olga Murray is dedicated to saving children from neglect and exploitation. She is the beloved mother of thousands of kids to whom she has given protection, opportunities, joy, and above all, love. She has boundless kindness to embrace the least fortunate and unmoving determination to  fight for them. Olga is my hero."
Allende has not had the opportunity to read Karuna's book yet, but we're certain she'd be equally impressed!
Please support NYF's favorite authors this National Authors Day and their commitment to improving the lives of Nepali children by making a donation in their honor.