November 14, 2017
Saving HIV Positive Kids with Your Support, Inauguration New Life Center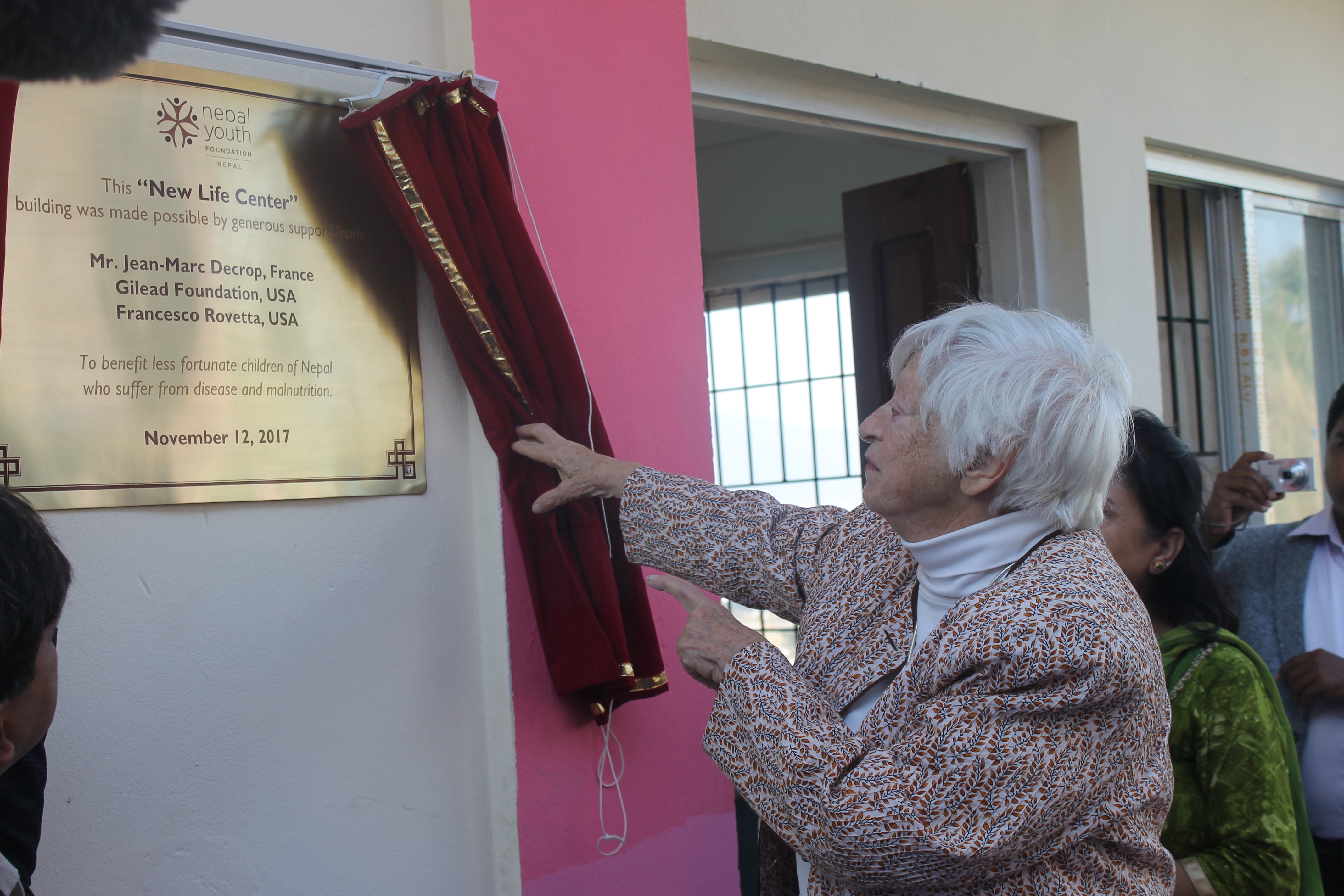 Saving HIV Positive Kids in Nepal – Sunday, November 12, 2017 marked the inauguration of NYF's "new" New Life Center (NLC), a tremendous milestone made possible by friends like you! The specialized building is located on the grounds of the existing Nutritional Rehabilitation Home in Lalitpur, Nepal.
With your support, the NLC provides transitional shelter and care for children and their mothers living with HIV/AIDS, one of the most stigmatized diseases in Nepal. Pediatricians and Nurses provide the children antiretroviral treatment and medical attention while nutritionists educate mothers on how to care for their infected children and themselves. Residents also receive nutritious meals and psychological counseling, participate in recreational and social activities, and the children attend classes to keep up with their studies during their stay.
In 2016-17, the NLC program served 70 children and 53 mothers; 58 children were discharged with improved health by the end of June 2017.
Thanks to friends like you, HIV positive kids, who might otherwise be ostracized, can be healthy, have a normal life expectancy, and attend school with their peers.
Please make a donation to help ensure a brighter future for Nepali children.
NYF extends our deepest appreciation to generous donors who made the construction of the NLC possible: Mr. Jean-Marc Decrop, Gilead Foundation, and Mr. Francesco Rovetta.