April 28, 2015
NYF Launches Massive Earthquake Disaster Relief Program in Nepal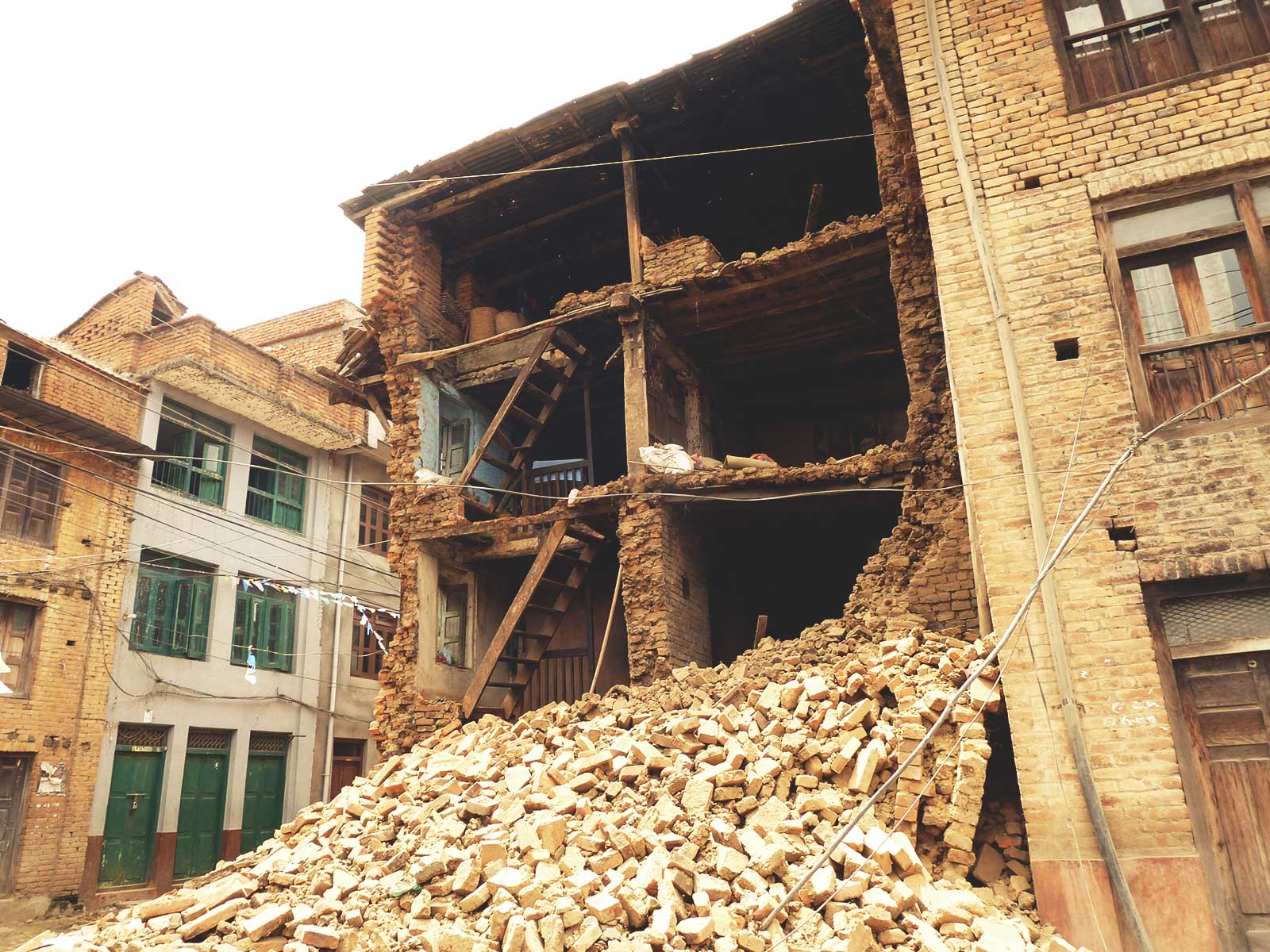 Earthquake Disaster Relief Program has been launched in Nepal
NYF's Earthquake Disaster Relief Program is providing supplies to hospitals and shelters, and much more, but we need your help.
Thanks to so many of you who have written with your concerns about the safety of those of us here in Nepal who are living through the disastrous earthquake. As you may have heard, all of our children and our staff and their families seem to have survived with relatively little damage. However, this is not the case for thousands of Nepalis who have lost their lives or been seriously injured.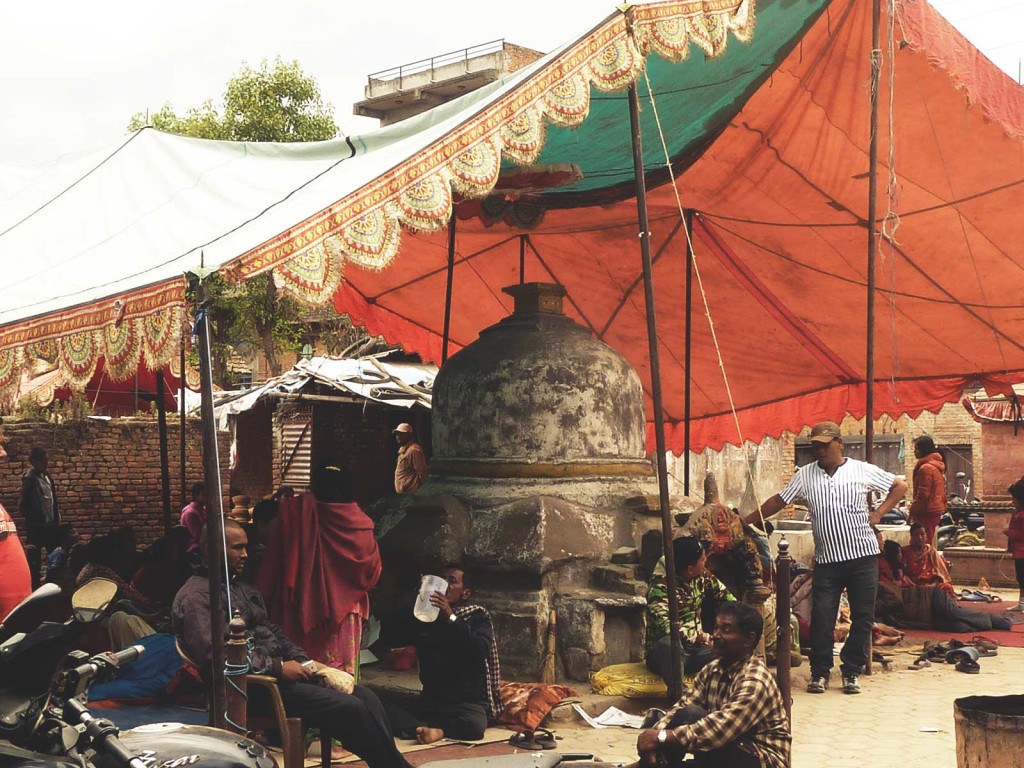 The collateral damage is almost incalculable. The preliminary estimate is that over one million buildings, including family homes, schools, temples, monasteries and shrines have been destroyed. Everything gone within a minute. These losses are catastrophic in a country where the per capita income is less than two dollars a day. There have been over 80 aftershocks, two almost as severe as the earthquake itself. I am afraid Nepalis are in for a rough ride over the next two weeks.
The children at J and K House are well taken care of by our outstanding staff. They, like millions of Nepalis, have slept outside for a couple of nights, afraid that their houses would collapse. This is also true of the children and their mothers at our Nutritional Rehabilitation home here in Kathmandu, and the New Life center. All open spaces – parks, wide streets, and even private compounds were occupied by people taking refuge. I hosted about 50 people in my own garden for two days.
In an odd twist, a huge (early) birthday party had been arranged for my 90th birthday for Saturday afternoon; the U.S. Ambassador and the former Nepali Prime Minister, together with 600 invitees, were scheduled to attend. The J and K House children had been practicing songs and dances for weeks to perform at the party. And a large group of former kamlari girls (who had been bonded as child servants and rescued by NYF) had already arrived to Kathmandu from Western Nepal (a 14 hour bus ride) to perform their fantastic local dances at the party. At noon, just four hours before the party was to begin, all these wonderful plans collapsed. An earthquake measuring 7.8 on the Richter scale shook Nepal to its foundations. The kamlari girls were scattered around Kathmandu, some in Durbar Square, the tourist hub, where ancient temples collapsed before their eyes, and they saw people buried under the rubble. Somehow, we gathered them together and brought them to my house where they spent two nights safely.
What Next?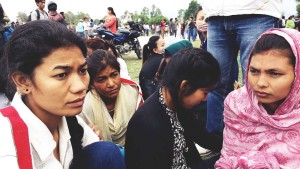 Although the Nepal Youth Foundation is not a disaster relief agency, we have had a huge presence in Nepal for the last 25 years, and have touched the lives of hundreds of thousands of people in one way or another. And they have profoundly touched mine. We simply can't remain as bystanders during this time of suffering for these people who we love so much. Therefore, NYF is ready to respond with an Earthquake Disaster Relief Program. These plans are developed based on our knowledge of the local scene, expertise, and management capacity of NYF. It includes immediate help for those most in need as well as a longer-term program we will call "Rebuild".
Earthquake Disaster Relief Program – Immediate Relief
Emergency supplies to hospitals: The hospitals are flooded with patients. The Nepali government, to its credit, has instructed all hospitals, private as well as public, to provide free treatment to any victim of the earthquake. As a result, tens of thousands of injured people are already seeking treatment, and since the search and rescue mission is massive and progressing, many more are expected to need help. The hospitals simply do not have enough beds or equipment to accommodate all of them. Thousands are sleeping in the corridors or outdoors on the hospital grounds. Supplies such as beds, bedding, crutches, wheelchairs, and everything a hospital uses to treat its patients, are in desperately short supply. We just got a request from a hospital to provide 200 beds and bedding, which will be delivered on April 27.
Providing supplies to temporary shelters: Since millions of people have lost their homes, very soon thousands of temporary shelters will be established throughout the country to house them until they can find permanent quarters. This may take several months. Those who seek shelter will include children and pregnant mothers, who will need special attention. When the monsoon arrives in a couple of months, the situation will be even worse. NYF plans to provide support to these people, focusing our efforts on children and pregnant women. Judging by prior experience, these shelters will be poorly supplied, and the children and pregnant women taking refuge there will need nourishing food, safe water, and some play materials. We will use the extensive knowledge we have acquired over 25 years in creating and running successful nutritional and residential programs to provide these necessities. The goal is to provide supplies until the shelter residents find permanent living arrangements.
Earthquake Disaster Relief – Rebuild
Once the rescue is over, there will be massive reconstruction projects. The demand for skilled construction workers will soar for the foreseeable future. NYF plans to greatly expand our vocational training program, focusing on construction skills. For several years, we have had a small but very effective vocational training program to meet the needs of our graduates. We hope to expand this program exponentially, emphasizing the need to rebuild in villages. We will train 1,000 young people as well as adults from the villages to enable them to build their own houses to withstand natural disasters like this one rather than the mud and brick construction prevalent in the countryside.
Over a million people have lost their homes in the earthquake. Since most of them are from rural mountainous districts where poverty is at its worst, almost none can afford the simple materials needed to build a solid structure. Although they can access some of the construction material they need like stone and wood locally and inexpensively, crucial items like cement and steel bars are beyond their capacity, and they cannot afford technical help. We plan to provide funds to supplement the purchase of these materials and some technical support. Likewise, thousands of schools have been totally flattened. We will start reconstruction as well to rebuild 50 schools. NYF has had a tremendous amount of experience in construction management: we have built around 100 school rooms or schools, sixteen Nutritional Rehabilitation Homes, and we are currently in the process of constructing a large children's village and vocational school; "Olgapuri Village".
We expect the total cost of this effort will be $2.4 million and appreciate your support for our work. We know from our experience with the effective and instantaneous flood relief efforts in west Nepal, that our donors can make a huge difference. You can give via credit card on our website or via mail at the address below. For other gifts, please call our office.
The need in Nepal right now is overwhelming. Please give generously. Thank you and Namaste.