December 19, 2016
URMILA film wins at KIMFF
URMILA: My Memory is my Power won first place at the Kathmandu International Mountain Film festival (KIMFF). The documentary tells the story of Urmila Chaudhary, a former Kamlari rescued by NYF, who is fighting for freedom and justice for young girls in Nepal whose childhoods were spent as indentured servants. German filmmaker Susan Gluth wrote us about the event: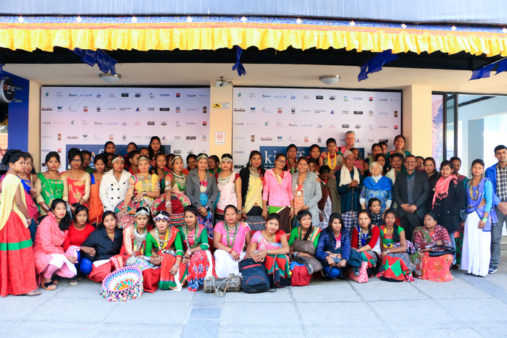 Dearest friends and supporters,
URMILA won the Kathmandu International Mountain Film Festival!
We feel very honored and grateful that the film is appreciated this well in Nepal – since we made a film for the western audience. The festival did a very good job to show such a film in this country. It was not easy for them neither since political forces are working constantly against them.
Many Nepali people have never heard about Kamlari slavery, and they were really touched when—right after the film—about 60 ex-Kamlari girls came on stage. They joined me, Urmila's parents and brother, Olga Murray (founder of NYF), and some of our Nepali team members.
Later we hosted a wonderful reception (co-hosted with NYF) with powerful speeches, colorful Tharu dances, a lot of talking, and great food. Three days later we had the final award ceremony.
-Susan Gluth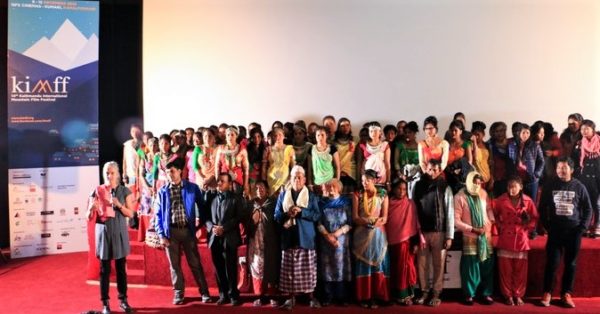 Find out more about the film at Urmila.