June 26, 2020
Emergency Lifeline Halfway Home for Women, A Covid Response by NYF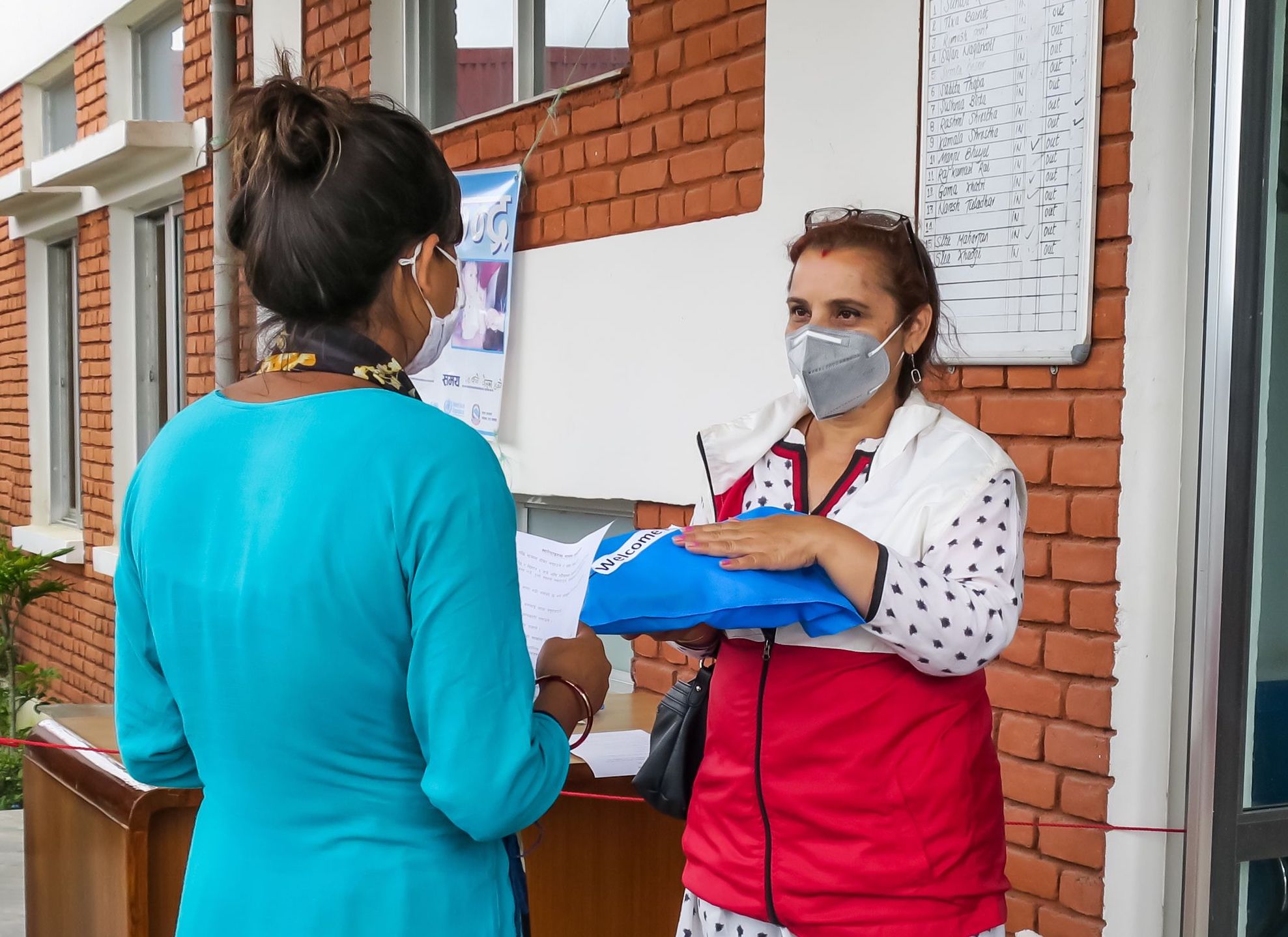 Emergency Lifeline Halfway Home for women, is another Covid Response program developed by NYF.
When we at NYF realized back in March 2020 that COVID-19 would be coming soon to Nepal, our emergency response team in Lalitpur made the difficult decision to pause the normal operations of our Nutritional Rehabilitation Homes.
Now, our Kathmandu Valley NRH is being put towards a different, critically important purpose: a "Women Only" and "Women Friendly" emergency quarantine facility. NYF is being lauded by the Nepalese government for offering this valuable service, and for doing it with our own funding. Pictured below, Sunita, the manager of the NRH, begins the intake process for one of the first temporary residents of the facility, Bilhana (name has been changed), age 26, who was working abroad when the lockdown began and has been stranded outside of Nepal for months. We are proud to welcome her home.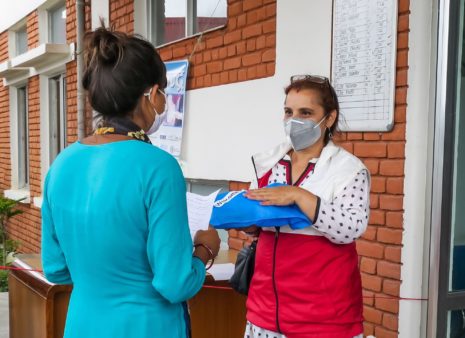 Nepal's country-wide lockdown was successful in slowing the spread of COVID-19, but now the virus is spreading more widely. According to international virus trackers, there are now more than 10,000 confirmed cases in Nepal, with 10,000 more swabs awaiting test results. The Nepalese government is predicting an increase to 50,000 cases within the next month, and the actual number of cases is certainly much higher than is known.
In our years working in Nepal, serving communities grappling with deep-rooted societal problems as well as those impacted by natural disasters, we have learned the power of love in the most daunting of moments. By now, we all know very well the dangers posed by COVID-19. But as we work day-by-day to develop and launch our COVID-19 programming, the NYF team fills me with hope.
This past week, NYF staff member Amrit (pictured below) transported our first seven quarantine guests to the NRH. Each woman, like Bilhana, has spent the past several months stranded abroad, unable to work due to lockdowns throughout the world. The Nepalese government has finally been able to rescue them and bring them home.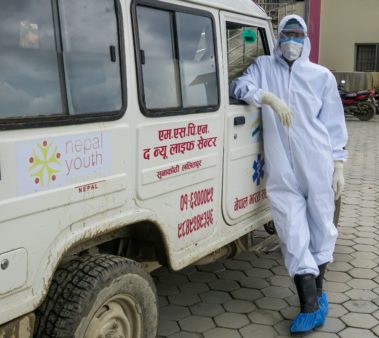 At this time, the NRH is not housing patients sick with COVID-19. Instead, we are providing temporary care for women and children who have been traveling abroad and cannot return to their home villages due to the 14-day quarantine requirement and the continuing travel bans within Nepal. In the coming weeks, we will also be housing women needing healthcare for ailments not related to COVID-19. We anticipate serving a number of pregnant women during this time, providing a safe, stable location for them as they wait for their children to be born.
Below, Heena (name has been changed), age 24, breathes a sigh of relief, looking at the beautiful Kathmandu Valley landscape in a restful moment. Here at the Kathmandu Valley NRH, she will have a bed, the company of other women who speak her language, hot nutritious meals, access to healthcare, and comfortable space for quarantining as her country moves forward.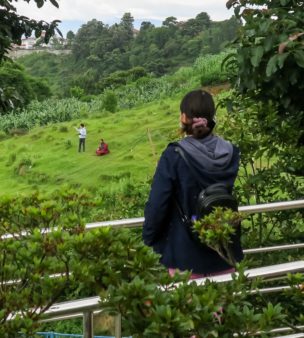 At NYF, we are honored to be equipped to offer this service. We are grateful for the many loving donations that built our NRHs—buildings we never imagined would be used for this purpose, but which have prepared us for this difficult moment in world history. Thank you.
Keeping this program afloat will take work, however. Our staff members need PPE to ensure the highest levels of safety for the women in our care. Food costs will continue to rise, as will the routine costs of running a facility like the NRH: electricity, water, gasoline, cooking fuel, and incidental repairs. We will need masks for our guests, soap, hand sanitizer, linens, and more, all of which will be provided in a Welcome Kit upon arrival. In a crisis impacting the entire world, NYF needs you as much as it ever has—perhaps more.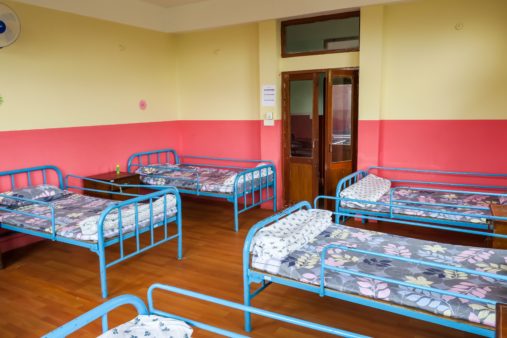 As we work together in the coming weeks and months, we can prove how much #LoveWorks. Each thoughtful gift supports the health, safety, and wellness of women and children experiencing catastrophic instability during this worldwide crisis. If you would like to help support women thorough our Emergency Lifeline Halfway Home or another NYF program, please make an online donation today.
Dhanyabad,
Som Paneru, President
---
Credit card donations via our website are still being processed without delay, as are direct bank transfers (EFTs). If you mail a check to our office (3030 Bridgeway, #325, Sausalito, CA 94965), please know that we continue to check the mail twice per week, so there will be a delay in our thank you letter being mailed to you.
If you need to reach us, please email NYF. You can also call us and leave a message, as staff will be periodically be calling in to check voicemail.