September 15, 2020
Former Kamlari Girls, Now Fight COVID-19 in Nepal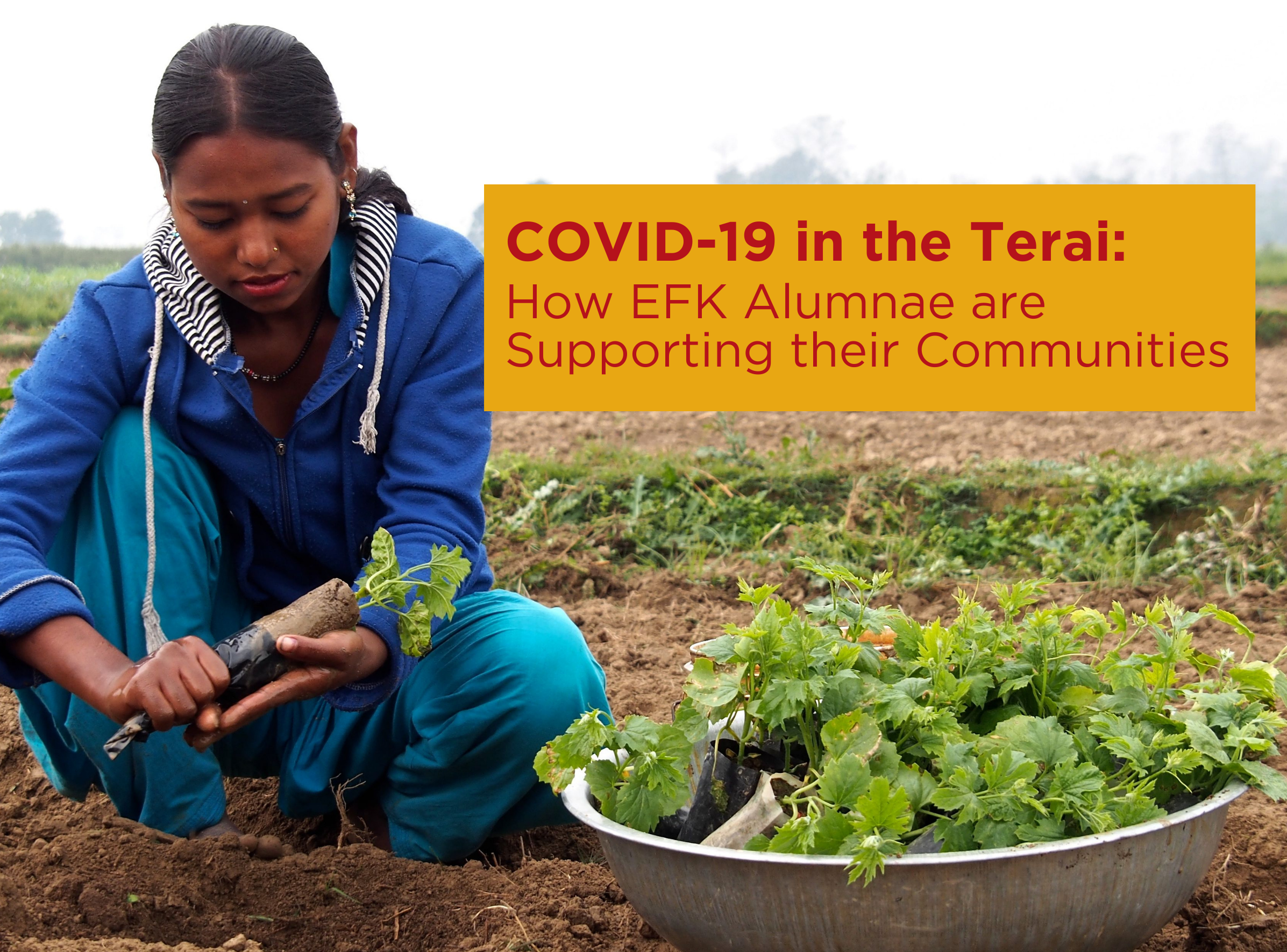 Former Kamlari girls and women help fight Covid-19 in Nepal. NYF is so proud these women are helping with this international crisis.
During COVID-19, in the Freed Kamlari Development Forum's first months of independence from Nepal Youth Foundation (NYF), the Tharu community in western Nepal has faced new challenges. Because all Tharu communities live along the Nepal-India border, many young Tharu people support their families through work in Indian agricultural or factory jobs. When the pandemic began, these young people were sent away without work, and those without their own farmland have been unable to provide for themselves in the months since. Many small business owners in the region have had to shutter their stalls and workshops to comply with social distancing requirements. The economic impacts of ongoing border closures and travel restrictions threaten to harm the health and education of each family.
Fortunately, with their home-grown NGO established in the area, these communities have been surviving the pandemic together.
Early in the lockdown, the FKDF and our Ankur Counseling Center coordinated to mobilize the trained peer counselors within the Freed Kamlari community. These women were able to reach out by phone to individuals in their villages, providing emotional support and problem-solving guidance wherever possible.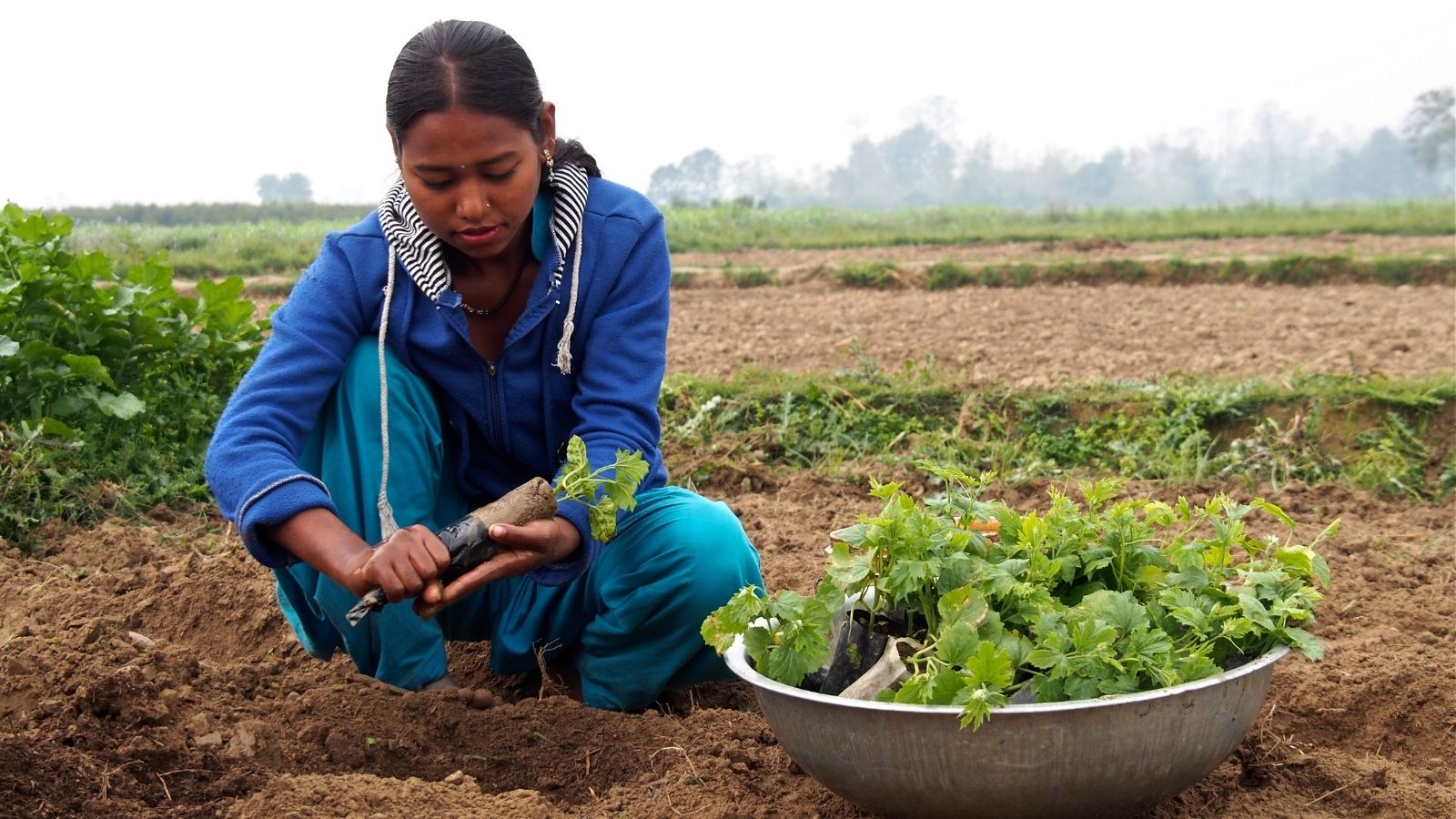 Through their 47 locally operated co-ops, savings groups, and self-help groups, the FKDF has also been able to provide emergency financial relief to families. Twenty years ago, the kamlari practice seemed like the only way for families to pay back the predatory debts accrued in times like these, and sky-high interest rates made those debts nearly impossible to overcome. Agricultural co-ops and financial savings groups run by the community ensure such a thing can never happen again. Now, the Tharu people can provide each other with timely support and manageable interest rates designed to promote financial success in their communities.
Finally, the FKDF is leveraging its strong network of local government partnerships. Due to the incredible work they have already done, and to their connection with NYF, the FKDF is able to coordinate with local- and district-level government bodies to run community awareness programs against COVID-19. They're hard at work keeping their families, villages, and futures safe.
That's a special kind of freedom.
NYF is so proud of the work these women are doing during this international crisis. We are proud of the confident and capable leaders they have become. Thank you to each and every one of the NYF supporters who have invested in these incredible women over the past 20 years! Your loving gifts—whether funding piglets in the early days, sponsoring individual educational goals, contributing start-up funds for one of the locally-led co-ops, providing vocational training to hard-working entrepreneurs, or spreading the word within your own communities—have given these communities the ability to meet an unprecedented crisis with amazing resilience.
Dhanyabad! Thank you for your belief in the worth of these girls. The FKDF is proof that your #LoveWorks.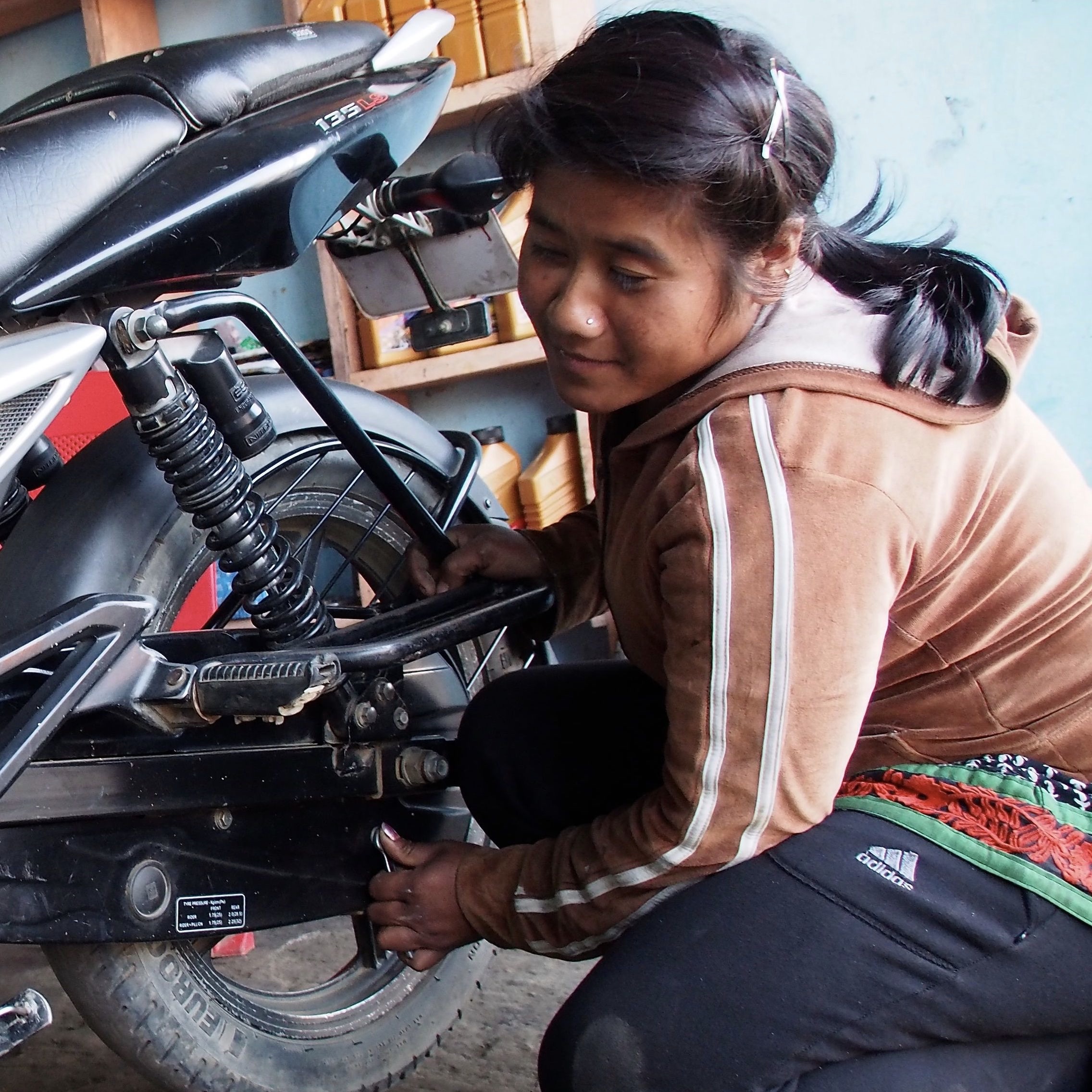 ---
To continue supporting girls freed from kamlari bondage as they establish their own small businesses, you may do so through gifts to our Vocational Education and Career Counseling program. If you'd like to help us prevent early marriage during the COVID crisis, please consider a gift towards Access to Education. Donate here!