February 9, 2021
Luxury Cashmere Brand CASHE Announces Partnership with NYF!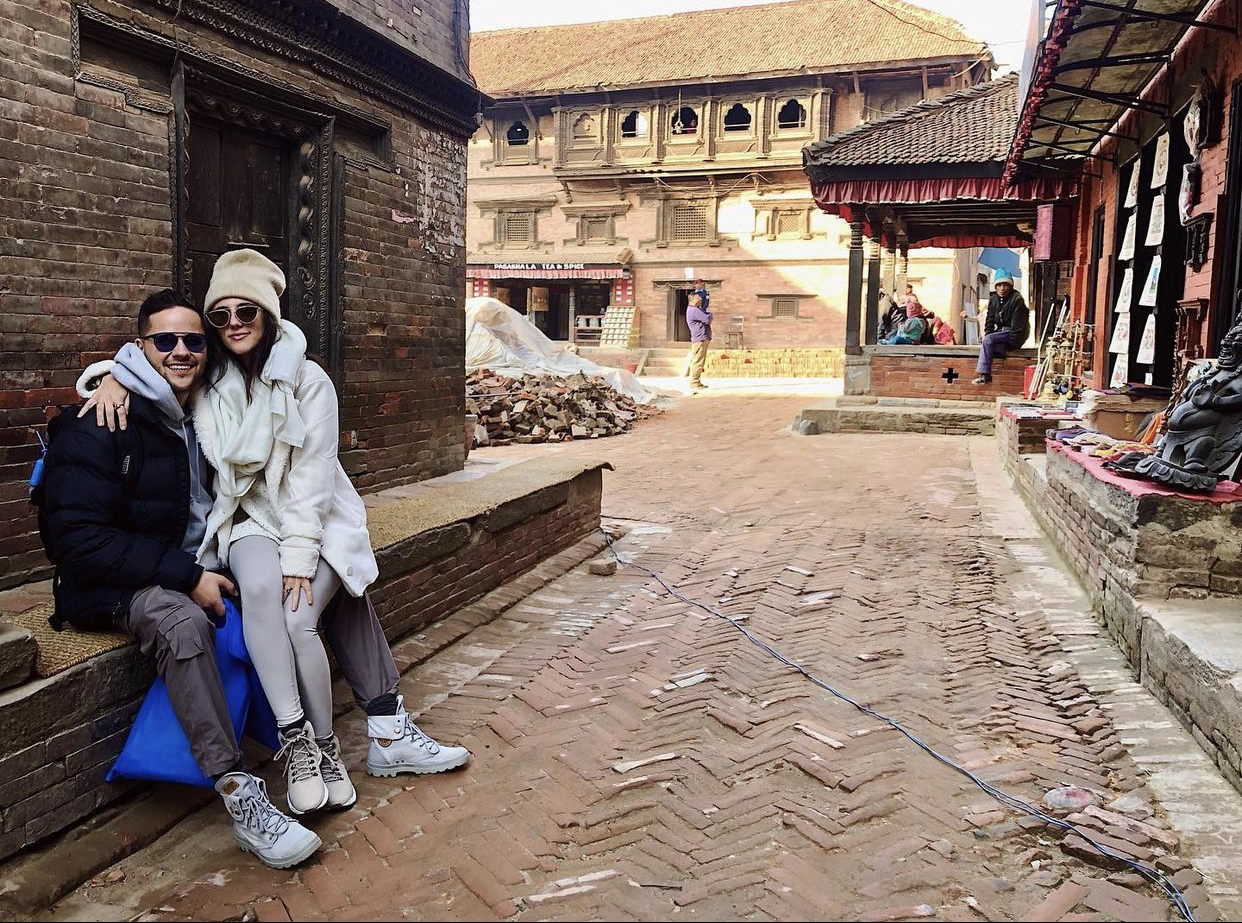 Luxury cashmere is a point of national pride in Nepal. Each artisan's traditional craftsmanship is unique—the result of generations of dedication. This strikingly beautiful textile—thinner, warmer, and softer than traditional sheep's wool—has captivated the world for centuries.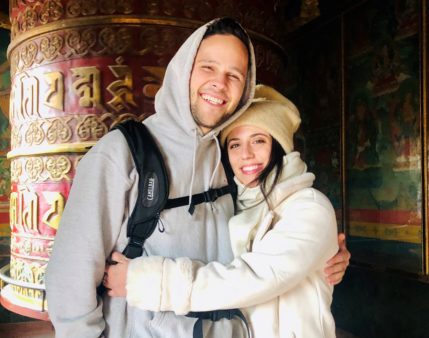 Namasté, NYF friends! We're Giulia Giancola and Vlad Litinetsky, co-founders of CASHE. Designed in Los Angeles and handcrafted in Nepal, CASHE is an ode to the spiritual and skilled craftsmen and women we met on a trip to Nepal's Durbar Square in December 2019. The moment we began sifting through handmade cashmere sweaters, blankets, and scarves, we decided to bring the high-end knitwear home to launch a mindful brand of our own. Our mission is to connect citizens of the world to fine Nepali cashmere.
We're so proud to be announcing our partnership with NYF! Philanthropy is tightly woven into CASHE's direct-to-consumer business model, introducing a unique and natural connection between Nepal and consumers worldwide. 10% of all our proceeds are donated to NYF.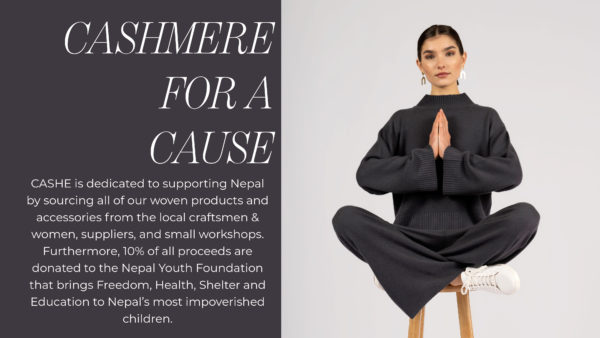 When we launched CASHE in early 2020, we chose to build on the foundations of sustainability, philanthropy, and craftsmanship. We aspire to create an impactful connection between ourselves, our customers, and Nepal by sourcing and partnering with local craftspeople across Kathmandu who devote their lives to the art of bringing forth the world's finest cashmere. You can read more about our story and our ideals here.
Luxury cashmere is much more than a product—it's a cultural tradition guided by generations of human ingenuity. We're still collaborating with our tour guide and friend, Bipin, who noticed our fascination with authentically-crafted cashmere and guided us deeper into this timeless world.
As we explored Nepal, from the Kathmandu shops where cashmere crafts are sold, to the Dhulikhel highlands where cashmere goats live out their lives, our adventure trip evolved into a brand.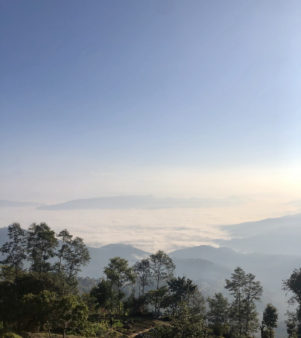 The views in Dhulikhel are unlike any in the world. Cashmere goats and their human caretakers have enjoyed these views for generations, warmed in the cold winter by the unique wool prized across the world.
Each story Bipin told, and each vender we met, deepened our connection to the people driving the cashmere industry in Nepal. CASHE takes pride in ethical sourcing and offering cruelty-free collections of undeniably premier, sustainable and delicate luxury cashmere styles. We are committed to Fair Trade: fair wages and equal pay for equal work to women and men, safe and empowering work conditions, environmental stewardship, and respecting cultural identity.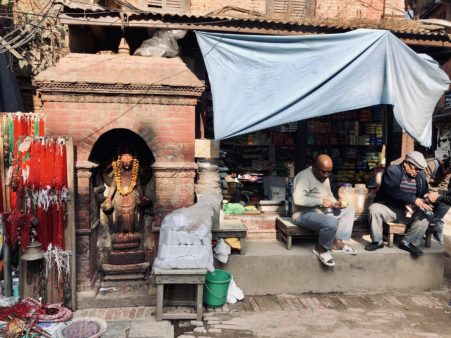 In 2019 Kathmandu, the past and present intermingle. Hidden within each shop are treasures generations in the making.)
CASHE is grateful for the opportunity to support the communities who fight so hard for their traditions and trades.
And we want to do more.
CASHE and NYF are currently collaborating on a variety of creative and educational projects in support of Nepalese women and children. In partnership with NYF, CASHE is producing a short, powerful docu-film capturing the life stories of two Nepali women and their experiences balancing motherhood and work. These stories—of one woman proudly supporting NYF's foundational efforts and another working in manufacturing producing CASHE cashmere—weave together to illuminate the beauty of Nepal's culture, traditions, and the undeniable strength of Nepalese women.
This project is slated to roll out on International Women's Day 2021. CASHE is in talks with a variety of digital distribution partners for media exposure.
CASHE has been featured in a variety of publications in the last few months, including a coveted highlight in the latest British Vogue!
Luxury cashmere from CASHE was also included in holiday gift features in People, PopSugar, W Magazine, Town & Country, Byrdie, and Brit + Co. Giulia's work at CASHE was featured on Guest of a Guest.
Wherever possible, we highlight our partnership with NYF.
Luxury cashmere is only the beginning—and CASHE has been an incredible, gratifying journey so far. Check back soon for more information on our Valentine's Day celebrations!
Thank you for being on this journey with us!
-Giulia & Vlad