February 2, 2021
Vaccines for COVID-19 Arrive in Nepal!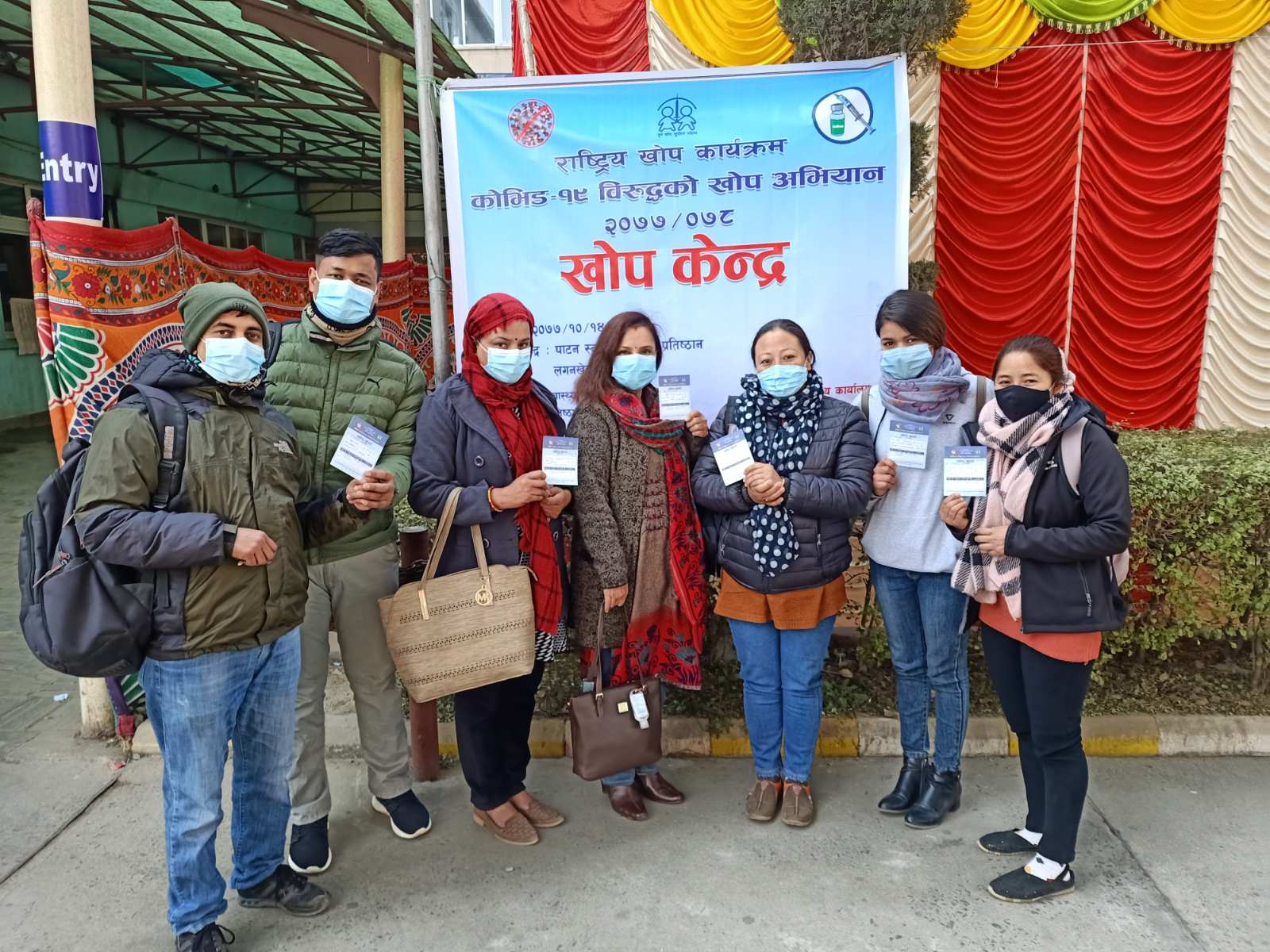 Nepal has successfully secured COVID vaccines through donations from neighboring countries! We're excited to share that they have started administering the vaccines to high-risk groups and essential service providers.

All NYF staff members at the Nutritional Rehabilitation Home and the New Life center have received the vaccine, and the staff at Olgapuri Children's Village are in the process of receiving it.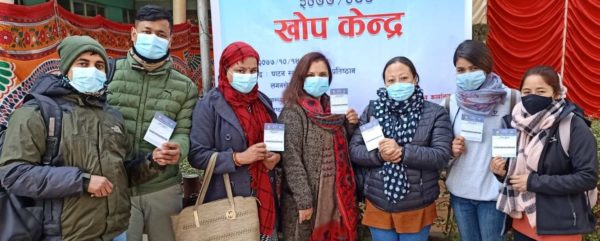 In early February 2021, our Nutritional Rehabilitation Home staff members display their newCOVID vaccine cards.
We will continue the Lito for Life program until this nutritional support is no longer needed in hard-hit communities. But except for Olgapuri Vocational School (which will require extra safety measures), all of our programs have cautiously resumed operations!
Thank you to the NYF community for making all of this possible, and for supporting our work during these difficult times. Dhanyabad!