May 26, 2020
Mental Health Care Success Story, Part IV: Covid-19 Heros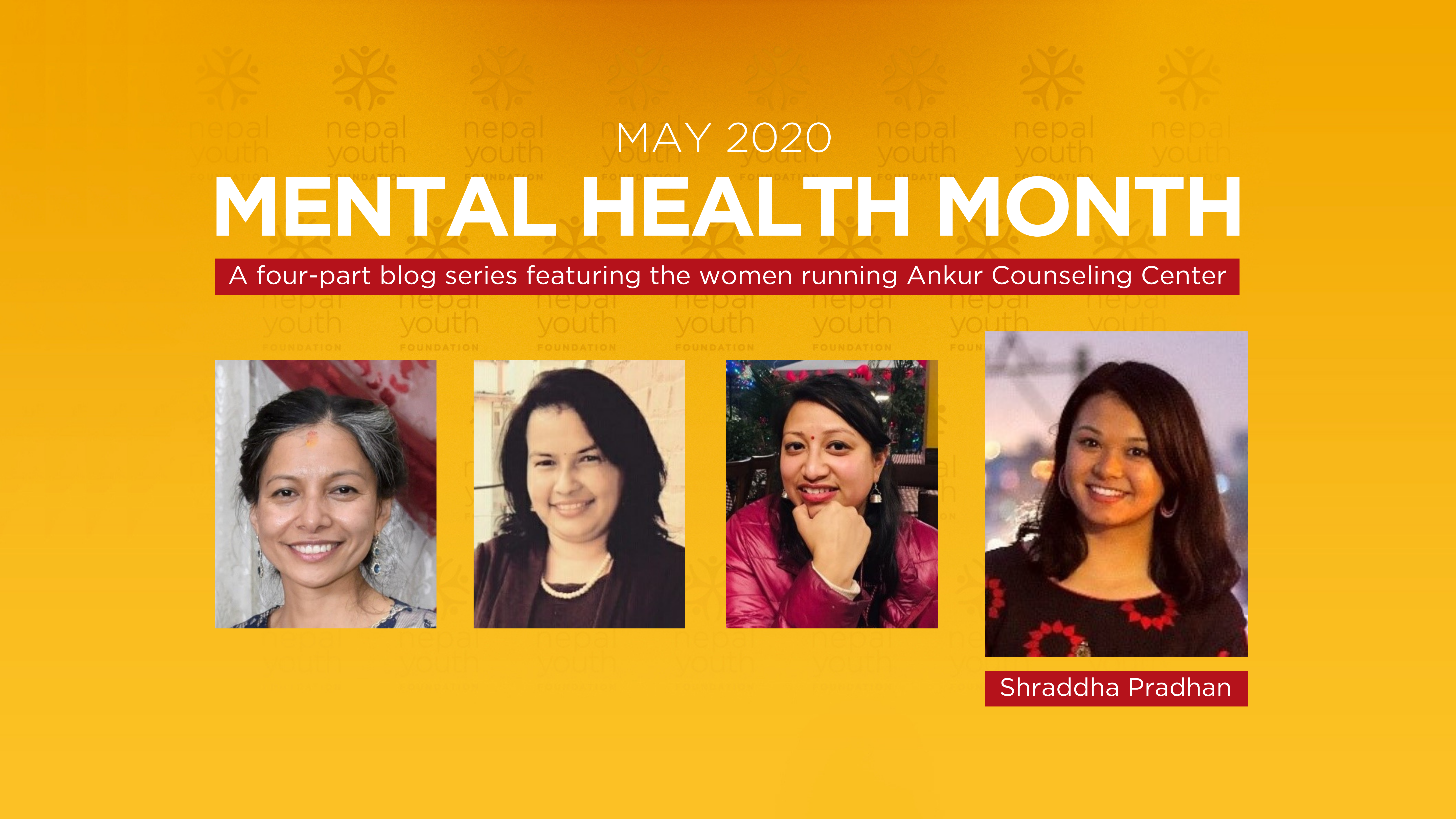 Did you know? Ankur counselors are mental health care workers that serve the NYF children at Olgapuri Children's Village and the New Life Center, provide life-skills training to students in vocational and career training, helped survivors of the 2015 earthquake, and were instrumental in developing therapeutic interventions for the young girls NYF rescued from kamlari bondage!
Welcome to Part 4 of NYF's Mental Health Month series, featuring the amazing frontline mental health care workers running Ankur Counseling Center from lockdown. (Click here to read Part 1, featuring Chhori Laxmi Maharjan; Part 2, featuring Sumitra Dhakal; and Part 3, featuring Shristi Shrestha if you missed them!)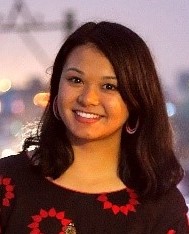 For our final installment, meet Shraddha Pradhan, another relative newcomer who learned about Ankur through her university.
It has always made her happy to be around children. She is touched by their innocence and loves the smiles on their faces.
"However," she says, "there are many children out there who are going through vulnerable situations, and have been victims of violence, losing the smile on their face. They are facing trauma… I want to put my effort and help these children in some ways."
After receiving trainings at Ankur during school, Shraddha knew this would be the perfect place to "explore and enhance [her] knowledge, learn, and build opportunities in the field of psychology." Ankur would help her learn to be an excellent counselor for children "with the help of experienced professionals who mentor and guide me to enhance my knowledge." Chhori and Sumitra have created a family environment at Ankur, and they encourage Shraddha to do better every time with gentle, personal guidance and supervision.
Lockdown makes keeping that family dynamic a little tricky. "Life in lockdown is not very easy," Shraddha says. "I do have anxiety sometimes, but I manage to take care of it [with] different activities that I enjoy doing. I'm enjoying working from home and spending quality time with my family." She's conducting tele-counseling sessions with the NYF children who are also in lockdown, and she is catching up on administrative tasks like reports and other documentation. "I frequently make check-in calls to house parents at Olgapuri and help them to care for their own self," she adds.
The promise of a long, fulfilling career helping restore the smiles to children's faces – that's what Shraddha loves most. "I get to connect with children and their warm welcome with smile when they come for sessions," she says. "And after sessions. That's the best part of my job."
NYF is so grateful to have devoted mental health care team members like Chhori, Sumitra, Shristi, and Shraddha continuing to work hard from home during Nepal's countrywide lockdown – and we know their communities are grateful for them, too. These mental health professionals, and others like them across the world, have rolled up their sleeves to do tough work during this pandemic. They may not be directly fighting the virus, but they're fighting the anxiety, despair, turmoil, and mental anguish that comes hand-in-hand with crisis. Thanks to their hard work, the rest of NYF's staff members in Nepal are staying strong and keeping our children safe. Dhanyabad, Chhori, Sumitra, Shristi, and Shraddha!
To help Shraddha and the rest of the Ankur team continue this important work through the COVID-19 crisis, NYF needs your help!
If you'd like to support the work of Ankur Counseling Center, please click here to donate.