June 9, 2020
Founder's Day 2020: Olga's Birthday Wish Comes True!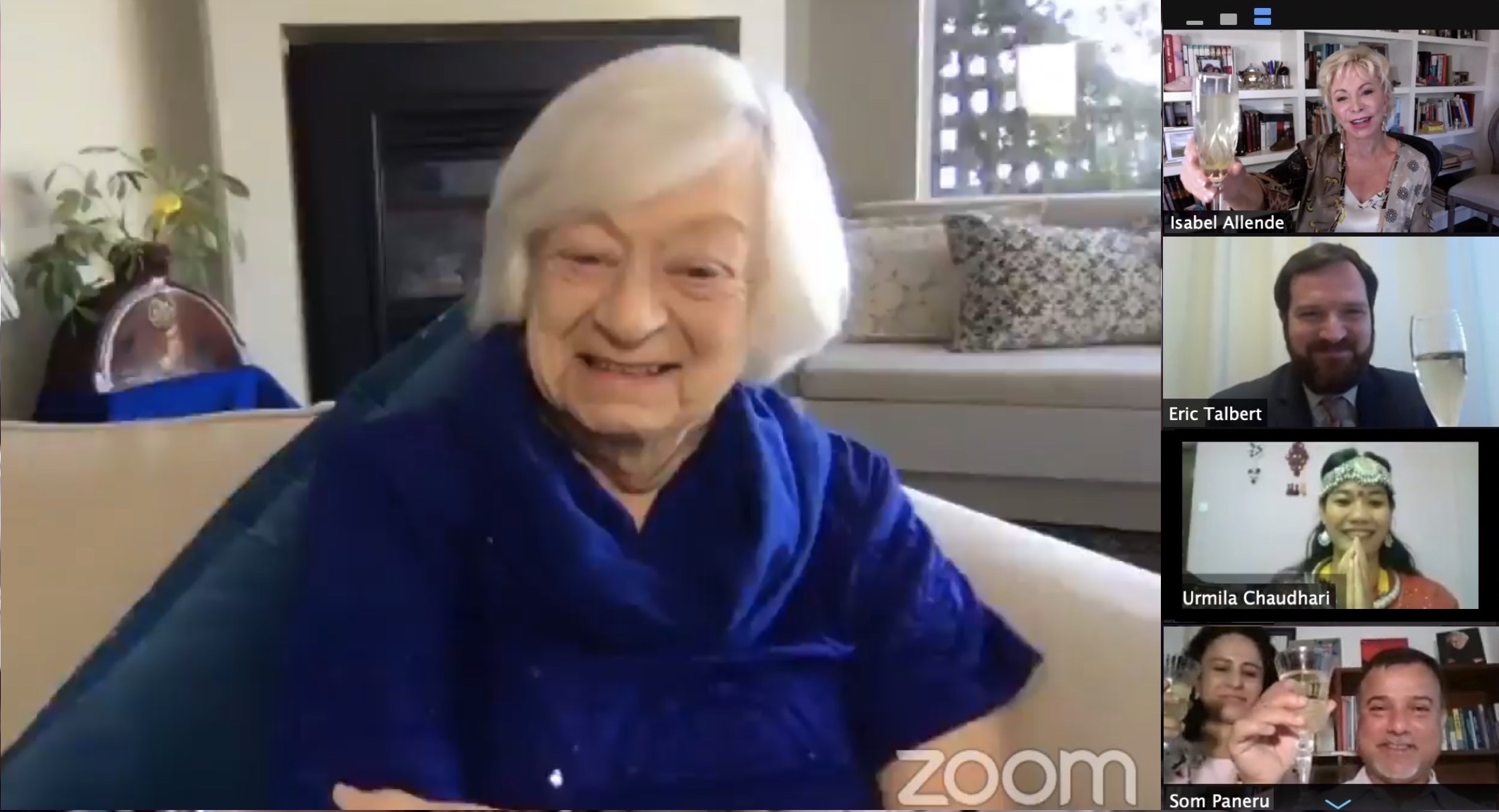 On Monday, June 1st, NYF celebrated our first-ever virtual Founder's Day in honor of Olga's 95th birthday and NYF's 30th anniversary!
Thank you to everyone who attended! We welcomed over twice as many guests as we expected, and in spite of a few technical glitches, the NYF Family enjoyed a heartfelt reunion of individuals all across the world.
Our attendees came from all corners of the United States, from Hawaii to New York, and from Nepal, Hong Kong, Thailand, and more. Dedicated European guests woke up in the wee hours of the morning to attend our live gathering. Some guests were brand new to NYF, and others have shared our journey from the very beginning. We are grateful to every one of you for helping make this event a resounding success. Dhanyabad!
If you missed the event or would like to enjoy Founder's Day again, a full recording is available online: https://www.facebook.com/nepalyouthfoundation/videos/588209985430243/
Special thanks go to emcees Normandie Ramirez and Deborah Pardes; filmmakers Roy Cox and Robin Mortarotti; and photographer Alison Wright for helping shape the inspiring presentations; to law student Urmila Chaudhary for her courage in sharing her story; to author and philanthropist Isabel Allende for her beautiful toast; to the volunteers, board members, advisory board members, and staff working behind the scenes; and of course, to Olga Murray and Som Paneru for giving us so much to celebrate – even as they are all sheltering in place!
To learn more about the NYF team you met online, click here.
Olga's Birthday Wish

To honor her 95th birthday, Olga wished for 95 gifts in support of NYF – one for every year of her life. With thoughtful responses still arriving, the NYF community has responded with over 100 gifts, making Olga's birthday wish a beautiful, loving reality. Thank you to everyone who has and is still contributing towards Olga's wish. #LoveWorks because of you, NYF's thoughtful family of supporters. If you would like to make a birthday gift in Olga's honor, please do so here: https://nepalyouthfoundation.org/donate/
#LoveWorks
NYF has launched a new social media campaign, and we need everyone's help to spread the word!
From the very beginning, the secret ingredient across NYF's programming has been LOVE – love for Nepal's culture, its people, its landscape, its languages, and especially its children. This love unifies board members, advisory board members, staff, volunteers, and supporters across the world – and this love works.
As the early generations of NYF children become successful, passionate, determined adults, we in the NYF Family are so fortunate to see the incredible impact of love in action. Many of our graduates have started careers in government, education, health, child psychology, architecture, and advocacy for individuals with disabilities. Others are living their dreams to provide opportunities to their own children – opportunities their own parents dreamed of giving to them. Still more are daring to challenge deep-rooted problems in their own communities, bravely following in the footsteps of their beloved Olga-Mom.
Please tell your NYF stories on social media, using the hashtag #LoveWorks, to share this powerful message with your friends. Together, our love accomplishes so much in the lives of so many children.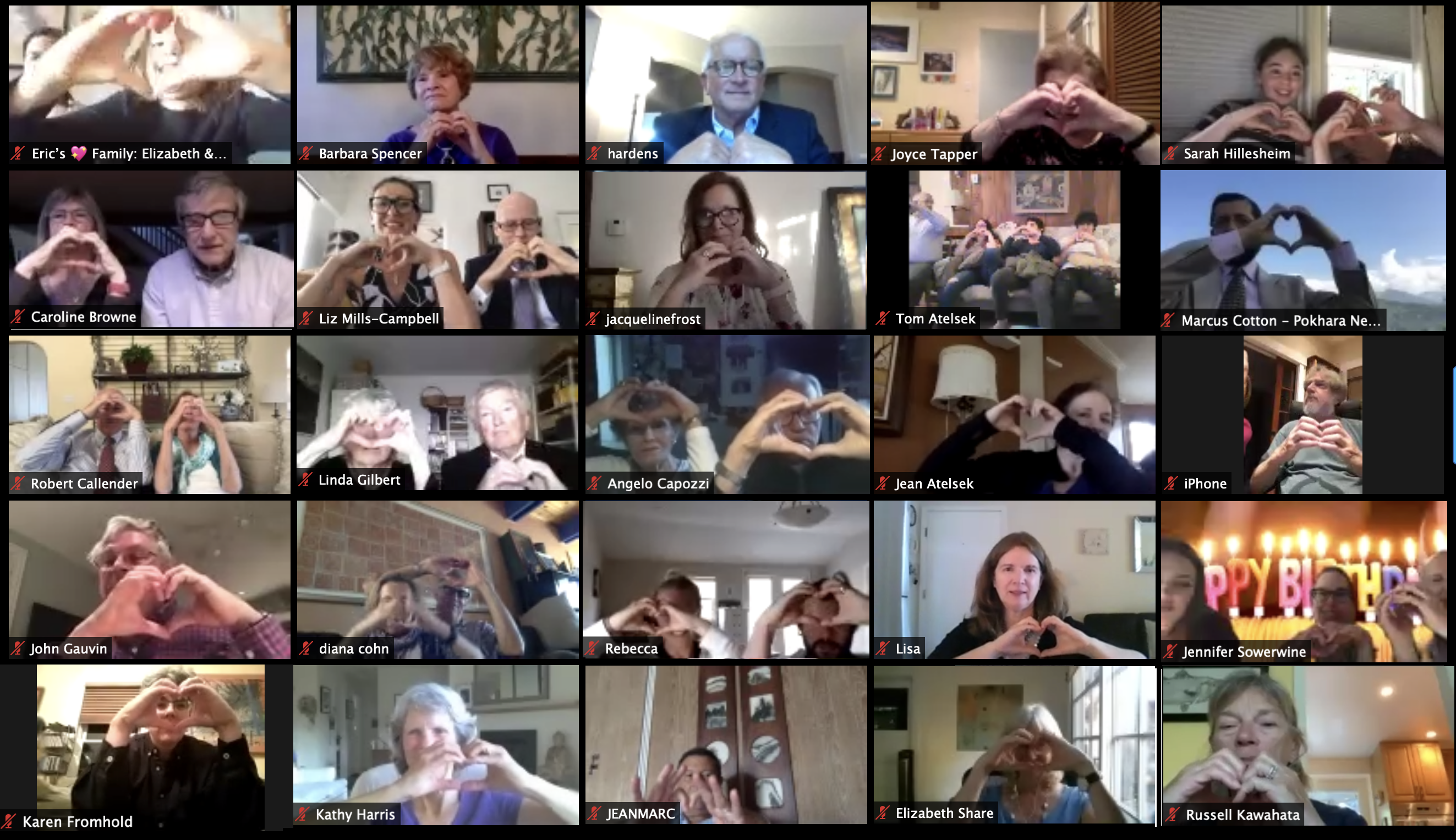 Special video content – "Love Works" and "Love Becomes," – will be made available on social media soon. NYF will also be rolling out new content this month – pertaining to Founder's Day, our COVID-19 responses in Nepal, and program changes coming this summer and beyond.
To keep up with the Nepal Youth Foundation and all we're working towards together, please click here to sign up for our email list.
Empowering Transformations, One Gift at a Time
Here are just a few ways your gift powers transformations for children & families in Nepal.
$25
provides 1 one-hour therapy session to a child learning vital emotional skills
$50
helps a student with a disability focus on their studies while a social worker arranges accommodations
$150
covers labs & related medical costs for a child receiving treatment for HIV
$750
keeps a child safe in a loving family member's home & in school for a year
$850
covers one year of living expenses, school supplies, and testing fees for a motivated college student