May 20, 2020
Mental Health Care Providers, Ankur Counselors Stories of Sucess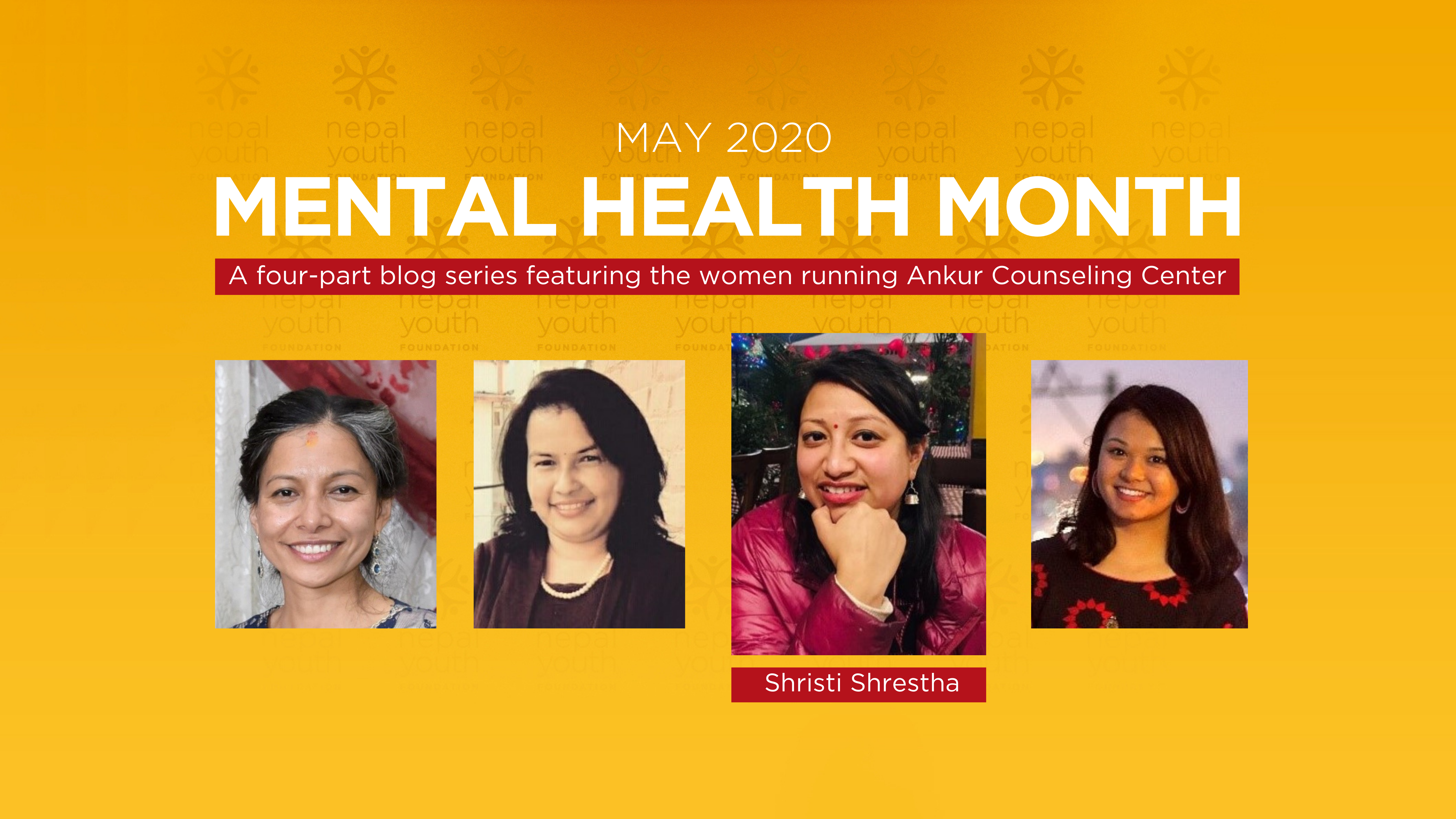 Part III: Ankur Counselors, Covid-19 Heros
Did you know? Ankur Counseling Center was the first mental health center for children in Nepal! Many of the nation's earliest child-focused counselors and therapists received at least some training here.
Welcome to Part 3 of NYF's Mental Health Month series, featuring the amazing frontline mental health care providers running Ankur Counseling Center from lockdown. (Click here to read Part 1, featuring Chhori Laxmi Maharjan, and Part 2, featuring Sumitra Dhakal, if you missed them!)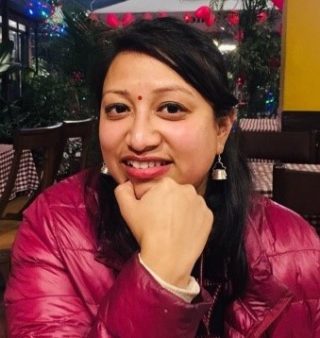 Next up: Mental Health Care Provider, Shristi Shrestha! Shristi first learned about Ankur Counseling Center while she was still a student of psychology. "I frequently visited NYF/Ankur… to take part in various trainings it offered and got a glimpse of how this organization worked. I was impressed by the quality of the training, the setting, the friendly staffs and used to wonder, What will it take to be a part of this place? When I was offered to join, it was like a dream come true."
Like everyone else, Shristi is muddling through the lockdown. "I never thought that being homebound would be so difficult, as I used to miss being able to stay home previously! First couple of weeks were fine, but now I'm beginning to feel upset. Having to hear the rising number of positive cases and unfortunate deaths from around the world doesn't help."
But she's making the most of it. Shristi feels better when meeting with team members to plan Ankur's responses to the crisis, and she's been posting psychological tips and messages on Ankur's social media page. She's very grateful for the internet. "When I'm not working, I like to watch movies and do other things to keep me interested, follow fitness exercises available on the internet and stay in touch with people who matter to me online."
Through it all, she's proud of the work she's doing. "I have always wanted to be around children and do something to help them. The notion that I would be helping out those children who had to live through unimaginable hardships sounded rewarding in itself," she says of her career goals. Now that she's at Ankur, she's loving the work just like she thought she would. "The pride in knowing that I'm making a difference in the world, not just for children but for so many families as well; getting the opportunity to grow every day – there's always something new to learn on my job; not to mention the support and encouragement I get from my team."
To help Shristi keep this important work going through the COVID-19 crisis, NYF needs your help! If you'd like to support the work of Mental Health Care Providers at the Ankur Counseling Center, please click here to donate.
Read Part 1 of our Mental Health Month series
Read Part 2 of our Mental Health Month series