October 13, 2023
Staff Spotlight: Laxmi Ghimire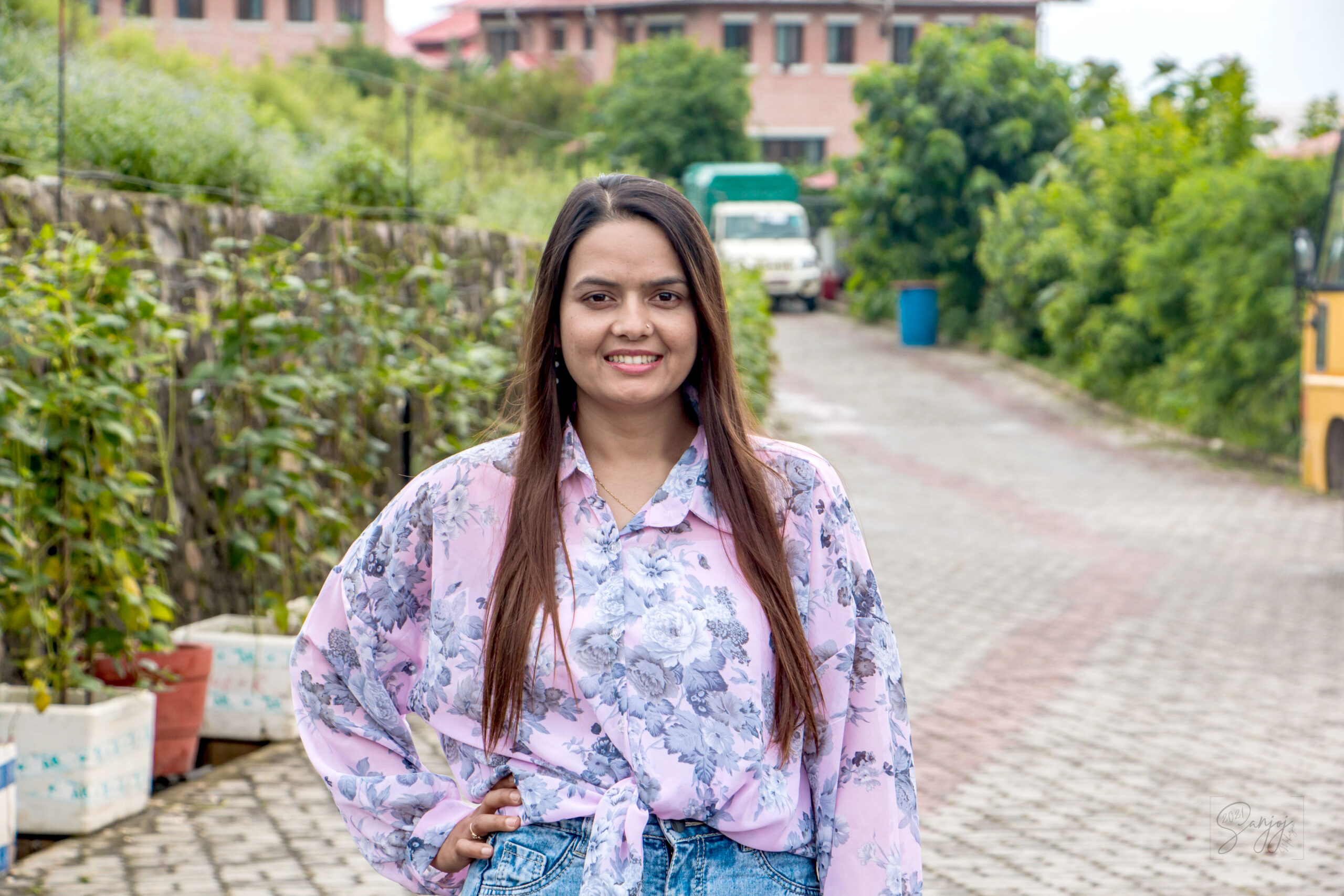 Laxmi Ghimire, NYF's Career Counselor & VECC Program Manager
Ten years ago, Laxmi Ghimire had a solid job in office administration and HR at a Kathmandu IT company—but the sector just wasn't the right match. "Every second day I would feel like switching jobs," she recalls. Her coworkers were very supportive, but, she says, "I was not enjoying it at all."
Her one favorite part of the position was the Corporate Social Responsibility fund. The company matched one percent of each employee's salary. This fund provided scholarships to 13 students, including future software engineers. Laxmi helped identify and manage these scholarship recipients. "These students attended a very big university in Nepal," she says. "They had not even dreamed of that university if the company had not given the scholarship. This was the beautiful part of my job. This was the thing I wanted in my life."
Laxmi & NYF
Laxmi Ghimire began exploring job opportunities focused on social work, and she sent in an application for an "Associate Career Counselor" position at NYF. Her work and education background made her an incredibly strong candidate, and in July 2014, she joined the Vocational Education & Career Counseling team.
"I took a risk," she says about swapping careers. "But it was wonderful taking a risk." Laxmi has been on the NYF team ever since, and she is now both a Career Counselor and the VECC Program Manager. Since joining NYF, Laxmi has pursued additional qualifications, including a Master of Technical Education & Vocational Training degree from Kathmandu University, allowing her to grow her own impact for each of the students she reaches.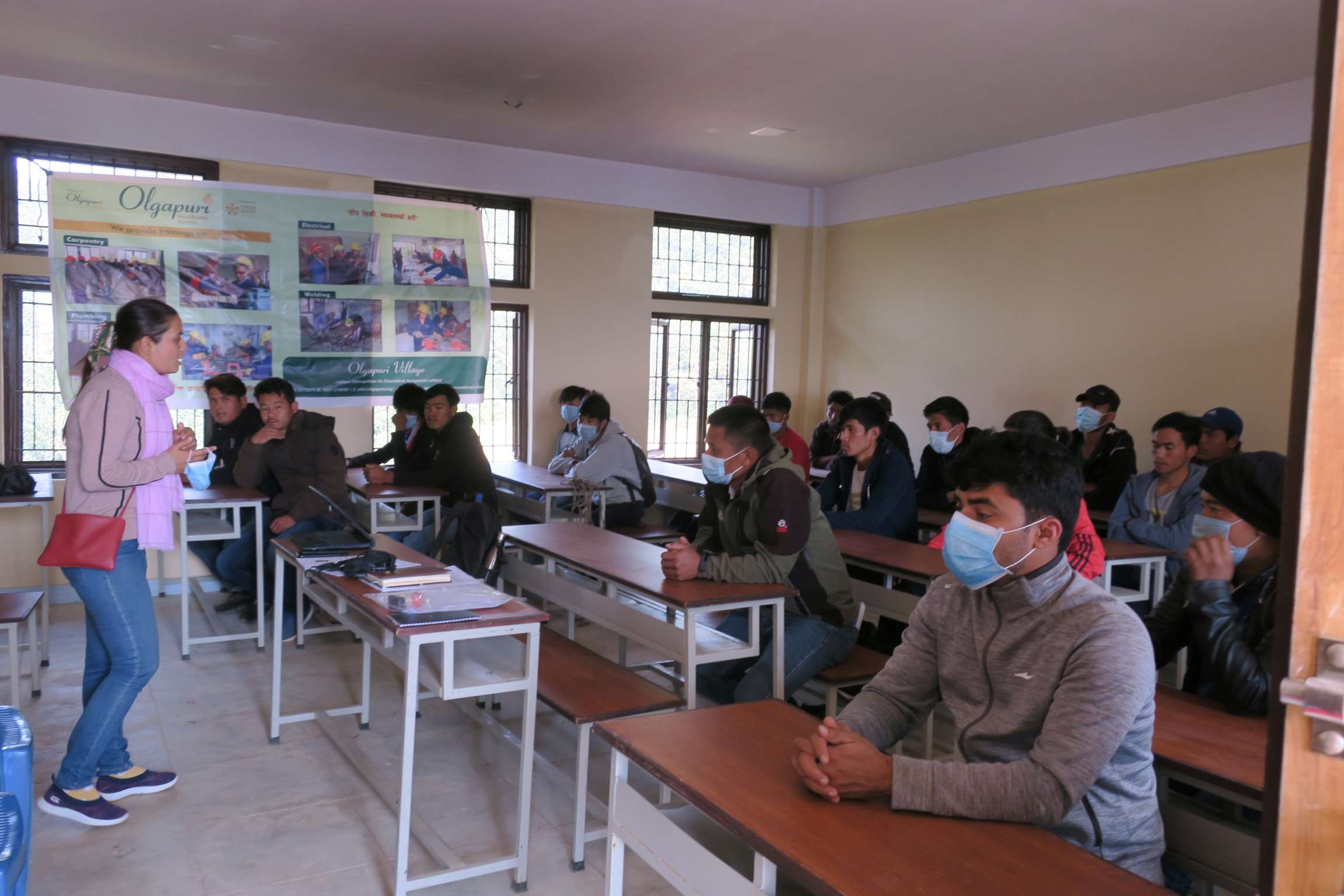 Laxmi matches young adults with career paths that allow them to reach their unique goals. Her work emphasizes technical education programs, but sometimes these programs are stepping-stones for students in special circumstances.
Jivan's Journey
She shares one memorable example of a young man named Jivan*, who came from a hilly region in western Nepal where the terrain made agricultural work so difficult that most young men took migrant labor jobs in India or Saudi Arabia. Jivan wanted a career in government, to improve conditions for villages like his. So he put himself all the way through a master's degree in sociology—and then was devastated when he was unable to find any job at all.
Jivan eventually accepted a teaching job near his village, where he was paid less than $80 a month. His relatives, neighbors, and peers pressured him to seek a higher-paying job abroad, so he became a migrant laborer in Saudi Arabia. Conditions were terrible. After two years with no improvement in sight, unable to meet his basic expenses, and profoundly homesick, he reached a point where he preferred being unemployed in Nepal than remaining stuck where he was.
Jivan meets Laxmi at Olgapuri Vocational School
Fortunately, soon after returning to Nepal he attended an Olgapuri Vocational School presentation in his area. Jivan connected with Laxmi for a career counselling session. He thought if he completed a vocational training course, he'd at least be able to take on skilled work, even if he wasn't using his degree.
Jivan completed the three-month Olgapuri Vocational School (see page on Facebook) electrical course and quickly found a solid job in Kathmandu earning enough to cover not only his basic expenses and support for his family, but also the tuition for a government prep course that he hoped would finally open the door to his dream.
He worked hard for 11 months, performing electrical work full-time by day and attending evening classes. Then, Jivan sat for his government exam—and passed. He is now working at the officer level in the Nepali government. His nontraditional career path has provided him with a wealth of experiences that help him understand the plight of so many others throughout his country, and he's a better representative because of it.
Laxmi admits that this impact story is unusual. Most of the young adults she works with stick with their new vocational trade, building thriving small businesses in their home villages, establishing themselves in a 9-5 job in one of Nepal's cities, or using their new skill as an extra source of income when they're not needed on the family farm. No matter what path each graduate takes, the positive impact on their life trajectory far exceeds the cost of the training.
"We see thousands of lives transforming," Laxmi says. "Very small things, very small contributions we do, and their life transforms. This really brings goosebumps within us."
Challenge & Opportunity
During the height of the COVID-19 pandemic, Laxmi and her team had to think creatively to continue offering technical education opportunities during lockdown. They finally decided to try taking Olgapuri Vocational School trainings outside of Kathmandu, with trainers isolating in rural villages and then offering the three-month courses to local young adults. This new approach to vocational training was much more successful than anyone at NYF expected.
"And now I would say this pandemic has created an opportunity," Laxmi explains. "[These students] never would have gotten access if we were only limited to Olgapuri. And now because we were not limited to Olgapuri, many people have access to that training. That was the challenge as well as the opportunity during the pandemic."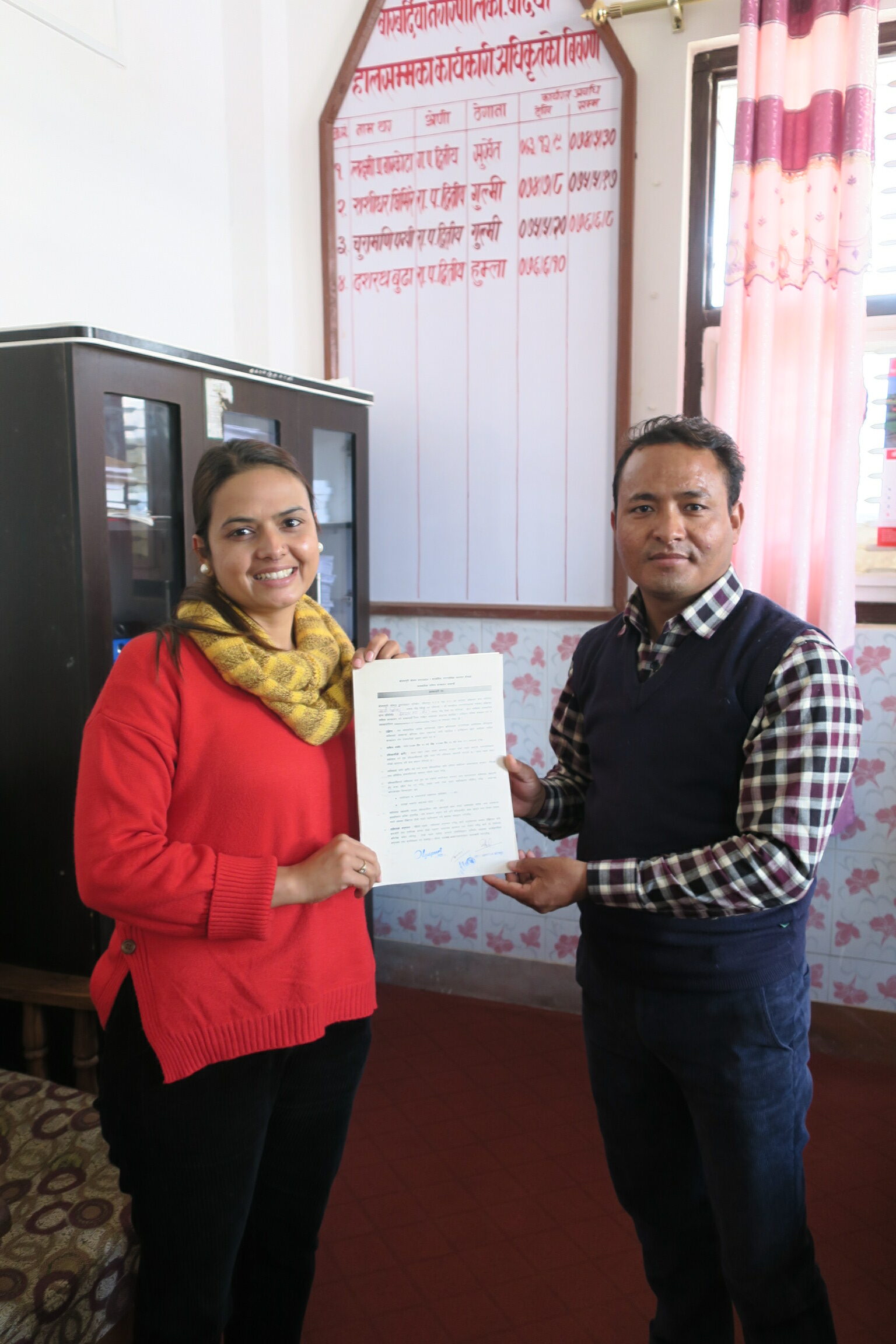 There's now a waiting list of rural municipalities hoping to bring NYF vocational training courses to their areas. "Satellite" plumbing and electrical trainings are in especially high demand. The presence of locally based plumbers and electricians instantly makes both amenities much more affordable and accessible to these communities, drastically improving the quality of life for everyone living nearby.
Laxmi is excited about the potential for expansion in this area. Many young adults in Nepal aren't aware of how lucrative technical careers can be, believing their only options are college, subsistence farming, or migrant labor.
Beyond Satisfaction
For Laxmi, there's special joy in watching prospective students begin connecting the dots between one of our three-month courses and the potential to build forward with power. During orientation presentations, she scans the crowd for "hopeful eyes"—that moment it dawns on someone that they've found a viable, expansive path.
"When they come to the training, they come with lots of dreams," she says. "It's a short-term training, but they come with big dreams. That's a wonderful part of my job. That is the best part, I think."
Laxmi Ghimire wishes all of NYF's generous supporters could witness each of these transformations the way she does. "Just a small donation makes a big transformation," she says. "A big change in somebody's life. It's something beyond satisfaction."