Vocational Education & Career Counselling
NYF's Vocational Education & Career Counseling (VECC) social workers help link motivated young adults with the holistic resources and training they need to start lucrative careers in Nepal's growth sectors – starting each on his or her journey to an empowered future. The VECC also serves as a vital resource to academic Scholarship recipients who are working towards job placement.
Services here include:
Vocational trade school scholarships
Skills training courses through Olgapuri Vocational School
Job placement support
Entrepreneurship classes
Start-up microgrants
Resume-writing & job interview coaching
Basic computer training
Networking connections to other young adults on similar paths towards personal economic empowerment
Life skills workshops through Ankur Counseling Center, including goal setting & decision making, self-care, personal development, self-esteem & motivation (designed for young adults who have experienced systemic marginalization), and more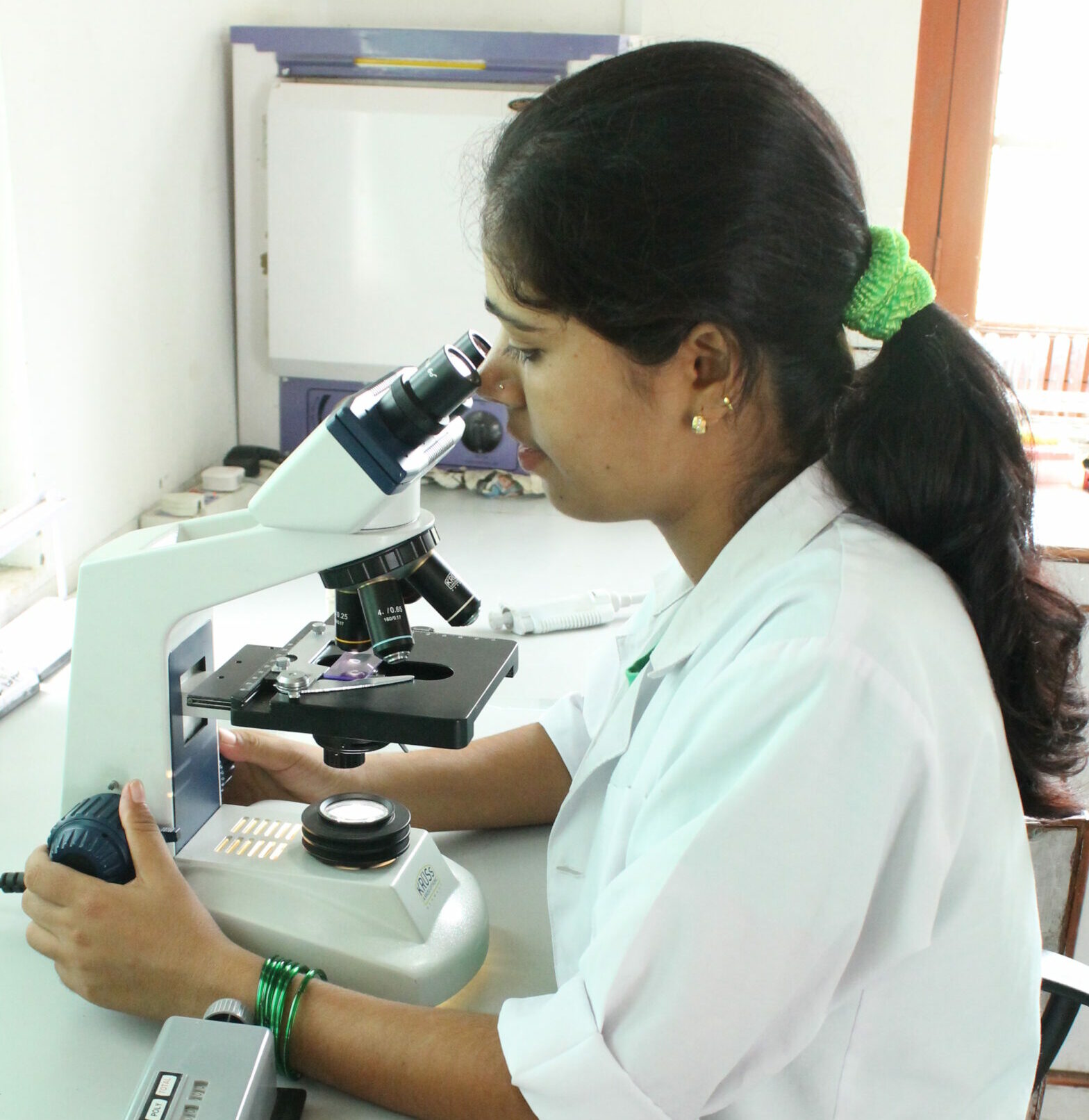 Aditi*, 21, received a VECC scholarship to attend a local technical school for nursing. The three-year program is preparing her for a career that will allow her to build financial power and help provide better medical care for women in her community.
Nepal's Growing Economy
Youth unemployment and underemployment is an entrenched crisis in Nepal, standing in 2021 at a staggering 35%. Nepal's young people have big dreams, but due to challenges like limited educational access and systemic oppression, many struggle to escape generational cycles of poverty.
At the same time, Nepal's developing economy and infrastructure demands skilled workers across sectors from veterinary science to textile manufacturing to plumbing to nursing. Careers in these sectors often pay enough for one worker to support his or her entire family—including providing educational opportunities to their own children.
However, though the demand is high for these skills, Nepali companies often struggle to find qualified, trained local young people. As a result, many of these high-paying positions are filled by workers from India and other countries. Wages paid to these foreign workers flow out of Nepal rather than stimulating the domestic economy.
Meanwhile, young Nepali men and women can often only find job prospects beyond their country's borders and far from family, where language barriers and other factors make them vulnerable to exploitation. These overseas positions separate families for months on end and provide workers with barely enough money to get by.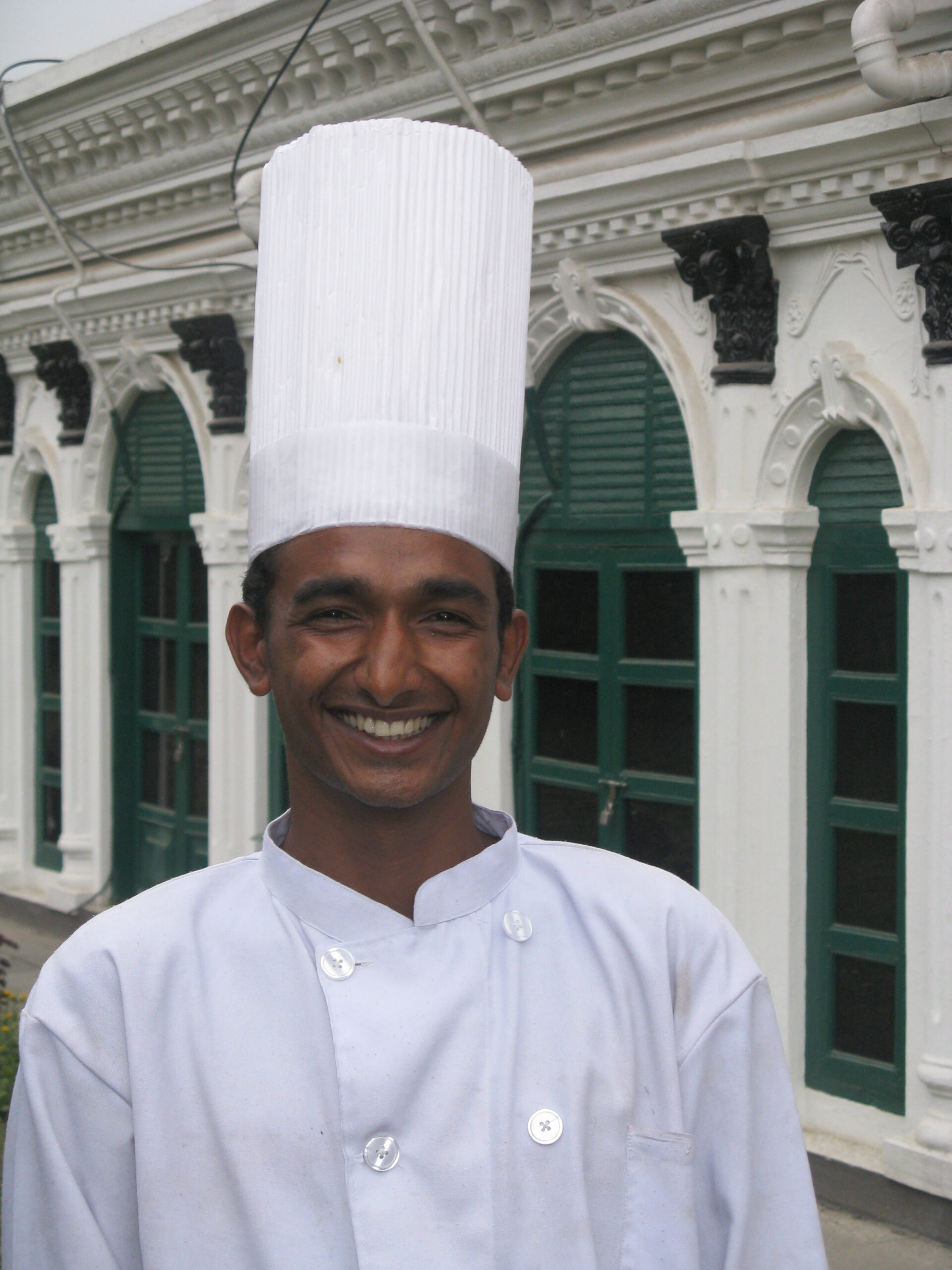 Kuldeep*, 25, takes a short break from his culinary studies to visit with his VECC social worker. He always loved cooking at home. Soon he'll be serving delicious, high-end dishes at a Himalayan resort!
One way to help strengthen Nepal's economy is to allow young Nepali people to participate fully in the growth their country is experiencing.
Nepal's rising generation is full of passionate, determined young people eager to build the Nepal of their dreams—and reap the rewards of their labor. NYF's Vocational Education & Career Counselling program aims to help Nepal's young adults do just that.
Sadhri's Story
Sadhri*, 22, spent four years of her childhood as a domestic slave (or "kamlari" – learn more here) beginning when she was 9. During that time, she had no educational opportunities, and she was frequently demeaned and beaten for making the slightest mistakes. After she was rescued by NYF, Sadhri eagerly re-entered school—but due to years of trauma, she struggled to progress, and she finally left school after grade 9, discouraged that the injustice of the kamlari system was still robbing her of opportunities to grow her own financial independence.
In October 2019, Sadhri signed up to take NYF's special three-week "Tea and Snacks Shop" training through the Vocational Education & Career Counseling program. This training includes practical lessons on bookkeeping, inventory management, health and safety, and other important small business principles. It also includes start-up expenses and the gift of a basic food cart with a built-in cooktop.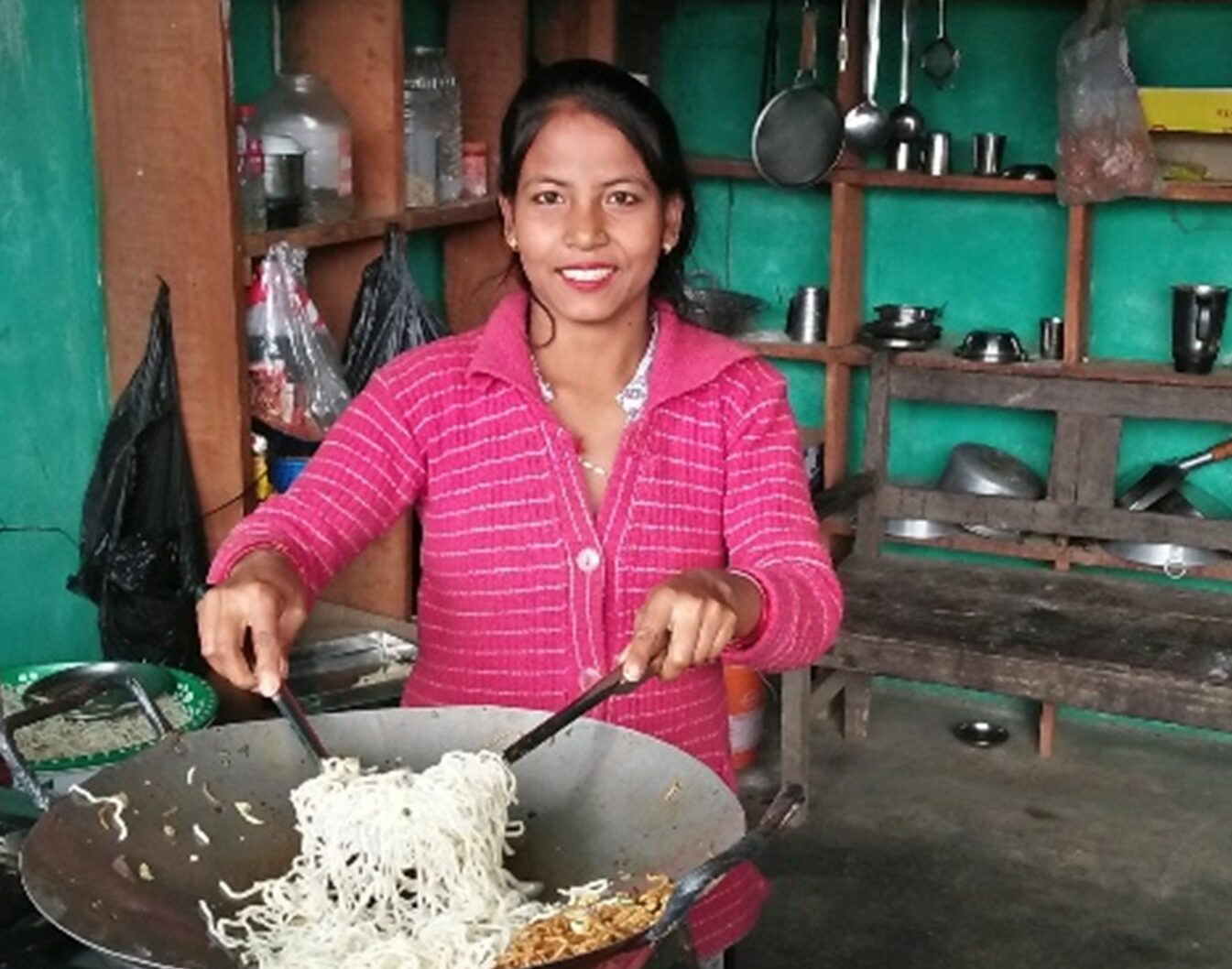 Whether serving up lunch and snacks near a construction site or parked in her covered market stall, Sadhri is bringing home profits every day from her small business.
Sadhri opened her new business days after completing the training, parking her cart near the site of an ongoing construction project and tailoring her small menu to the workers there. By January 2020, she was already earning a net profit of $350 per month (well over twice Nepal's minimum wage!) and sending her children to a good school. Even during the COVID-19 pandemic, Sadhri's family was able to make ends meet thanks to the additional income, and Sadhri hopes to expand her business soon.
*Name has been changed
Olgapuri Vocational School
Olgapuri Vocational School (OVS), located on the Olgapuri campus in Kathmandu Valley, brings 20-student classes of men and women together for 3-month certification programs in electrical, plumbing, carpentry, welding, and more. Programs shift to match needs NYF has identified through contacts at major Nepali companies. Specialized courses are also occasionally offered in fields like industrial tailoring or special agricultural topics including unique crops (like mushrooms or henna) and innovations (including greenhouse technology). OVS is discussed in more depth on the Olgapuri Vocational School program page.
Empowering Freed Kamlaris
Young Tharu women associated with our Empowering Freed Kamlaris program are still eligible for special skills-based trainings held in their native Terai region of western Nepal. Most of these women join our "Tea and Snacks Shop" training program, which teaches the principles of small business ownership and provides start-up funds for each woman to open her own roadside business.
Graduates of this program have used their proceeds to buy livestock, to purchase farmland outright, or to educate their younger siblings. Some have even hired their parents or husbands to run secondary locations!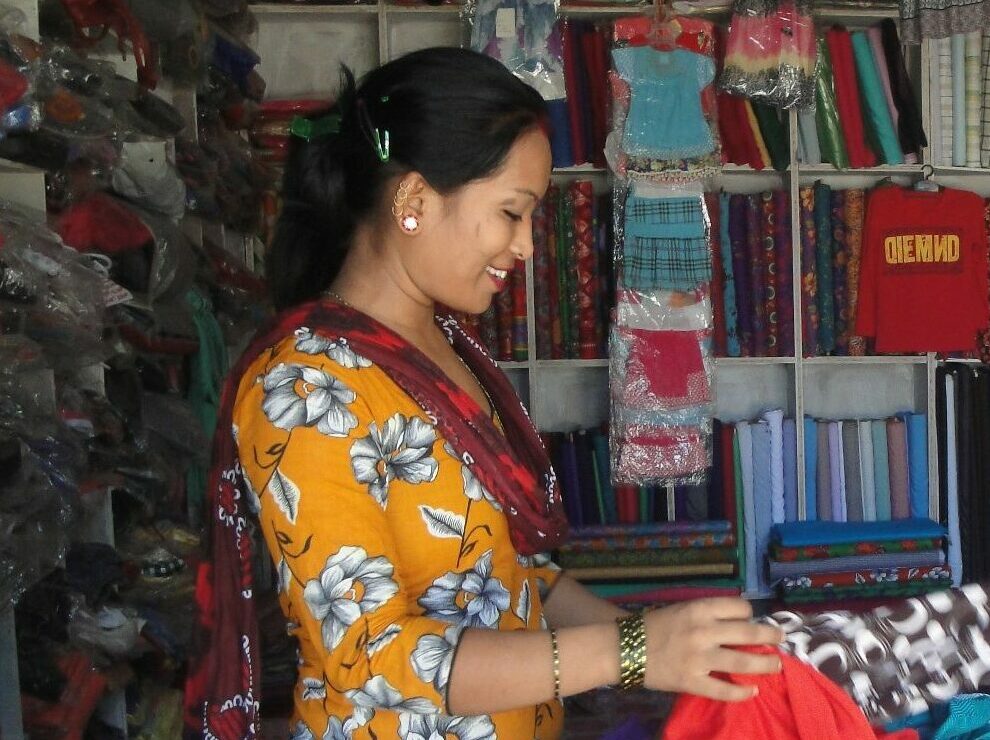 As a child, Durga*, 24, spent years working as a kamlari servant. Now she's her own boss, running a successful clothes shop at a central market in her town. Thanks to entrepreneurship and small business training through the VECC and a startup microloan (already repaid!), Durga is now investing in her children's future and putting money aside for emergencies.
Other trainings are developed for the Freed Kamlaris by request, when relevant. For example, in early 2021, a group of over 100 Freed Kamlaris requested industrial tailoring training, with the aim of working together in the growing garment industry (more on this on the Olgapuri Vocational School program page).
Vocational Diplomas
Finally, young people may receive scholarships for earning Vocational Diplomas at long-term technical institutions.
Careers include nursing, engineering, agriculture, the culinary arts, and hotel management—but many other unique programs are eligible, if a prospective student identifies a suitable certification course.
One recent student requested (and received) support for an intensive mixology course and graduated directly into a position as the lead bartender at a high-end resort for tourists in the Himalayas. Another young woman earned a vocational diploma in motorcycle maintenance and repair. She now runs a successful motorcycle repair shop—the only such shop in her region.
Between 50 and 60 individual students receive vocational training scholarships each year, with some vocational scholars supported through our Sponsorships program.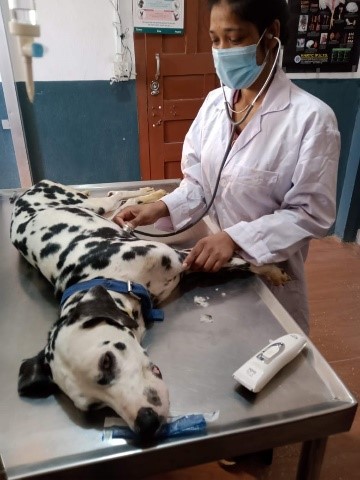 Bindu*, 24, always had a love for animals. Now graduated with a technical diploma in veterinary medicine, she's working at a local animal hospital caring for pets and farm animals as well.