March 18, 2021
CASHE Presents "Women of Nepal"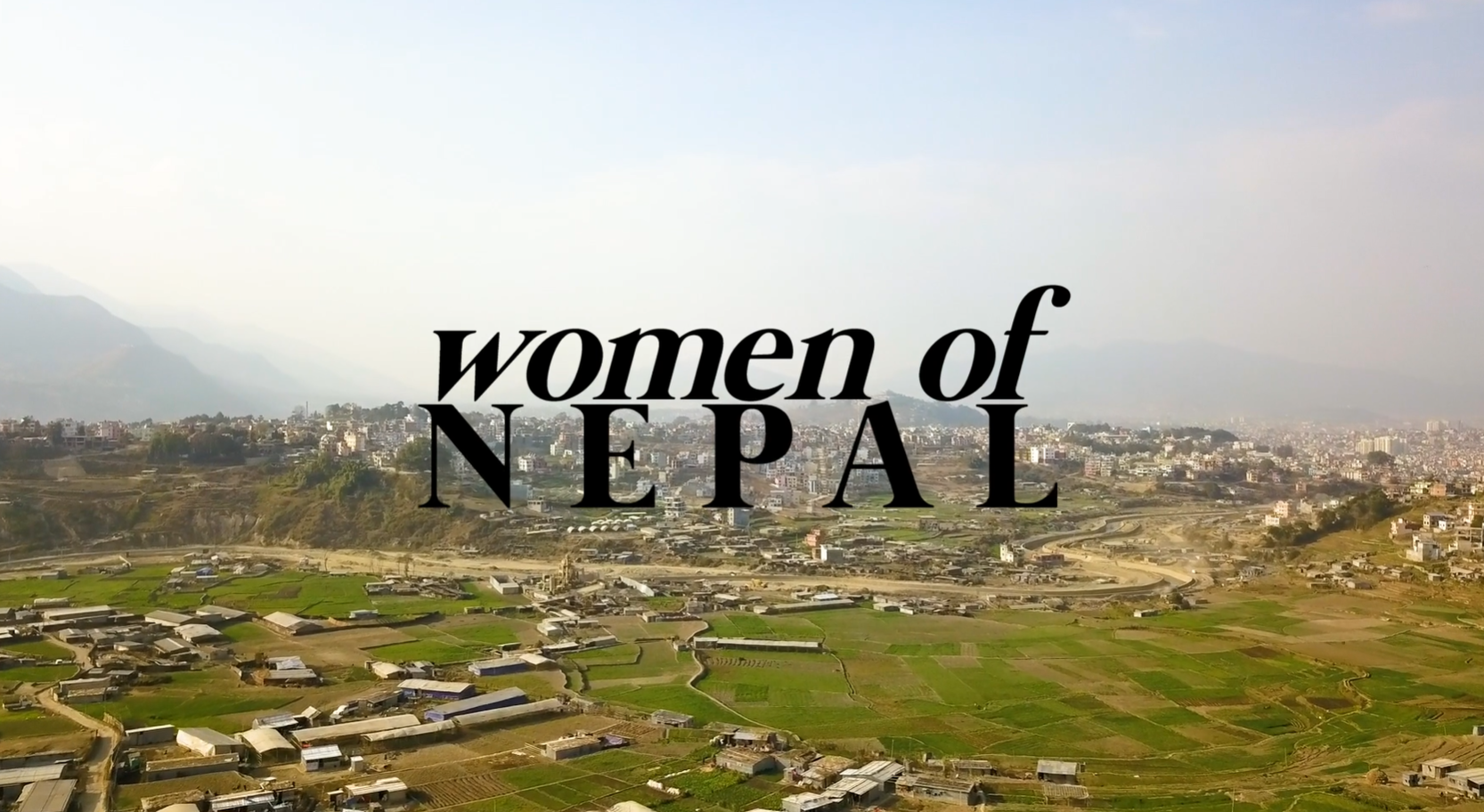 "Women of Nepal," a short film produced through a partnership between multimedia journalist Rajneesh Bhandari, CASHE, and NYF, was released on International Women's Day—March 8th, 2021. The film showcases the intersection of livelihood and motherhood for two profound women: one woman proudly supported by NYF's foundational efforts and another working in manufacturing to produce CASHE cashmere.
We are so proud to share "Women of Nepal" with you now!
Cashmere Crafting
Sunita Maharjan, a craftswoman and mother of twins, has an undying passion for textiles and the cultural value Nepali garments carry across borders. This love for her trade is driven by more than skill; her children's pride in her craft make it something to be done with dignity.
"Many people have the concept that women should do only household chores, but I don't feel that way," Sunita noted. "I feel very happy to know that the products we make are exported. Sometimes when I watch fashion shows on television I see people wearing dresses similar to what we make. It makes me very happy as I also make similar dresses."
We at NYF are so grateful for partners like CASHE, who are truly devoted to elevating the remarkable craftspeople behind the luxury cashmere they bring to the international market. CASHE donates 10% of every purchase to NYF, and wherever possible, they use their press coverage to highlight the valuable work NYF does for Nepalese children.
CASHE was briefly featured in Sage & Sound recently, as well as on the Bri Books Podcast (CASHE/NYF are talked about at the 3:25 minute mark). CASHE is even featured in the April 2021 Issue of British Vogue!
Nutritional Rehabilitation Homes
Sangita Bhusa, a mother of two who has overcome tuberculosis, is forever grateful for the care she received from the Nepal Youth Foundation's Nutritional Rehabilitation Home. Working since the age of seven, Sangita has overcome many difficulties supporting herself and her children. She returned to work a mere fifteen days after the birth of her first child.
"My mother suggested that it is better to work than to die of hunger. That is how I started working from an early age," Sangita shared.
Sangita is just one of hundreds who benefit every year from the intensive nutritional care offered at NYF's Nutritional Rehabilitation Homes (NRHs).
According to UNICEF, malnutrition contributes to over half of all child deaths in Nepal. NYF is working to combat that grim statistic with Nutritional Rehabilitation Homes built to accommodate malnourished patients discharged from nearby hospitals.
Before the development of NRHs, the Nepalese hospital system was not equipped to provide the long-term, holistic care needed to address chronic malnutrition in patients. Malnourished children were treated for acute illness and then discharged—often to continue suffering the long-term complications of malnutrition.
At NRHs, children are provided with holistic medical and nutritional care until they have reached a healthy weight. Meanwhile, their caregivers are trained in preparing delicious, nutrient-rich meals using locally-available, affordable ingredients tailored to their own home regions.
NYF has built a total of 17 Nutritional Rehabilitation Homes, including our flagship in Kathmandu Valley, which will remain under NYF control. The remaining 16 were designed to gradually transition into the government-run health system itself. So far, 15 have successfully made this transition, with the last, on track to transition in 2022. Training for NRH staff members takes place at the Kathmandu Valley flagship, which is well-known in the region as a valuable educational asset for anyone specializing in childhood nutrition.
Dhanyabad, CASHE!
We are so grateful to CASHE for highlighting our valuable nutrition programming in "Women of Nepal"! To learn more about our partnership with CASHE, please read our partnership announcement here and our spotlight on Nepalese cashmere here.
You may also visit CASHE's online shop here.
To support the cautious reopening of NYF's important nutritional programming, including our Nutritional Rehabilitation Home in Kathmandu Valley, please consider making a thoughtful gift today! Make sure your #LoveWorks for the women of Nepal… and their children, too!