August 11, 2021
International Youth Day 2021: SAAET Stories from Early Project Graduates!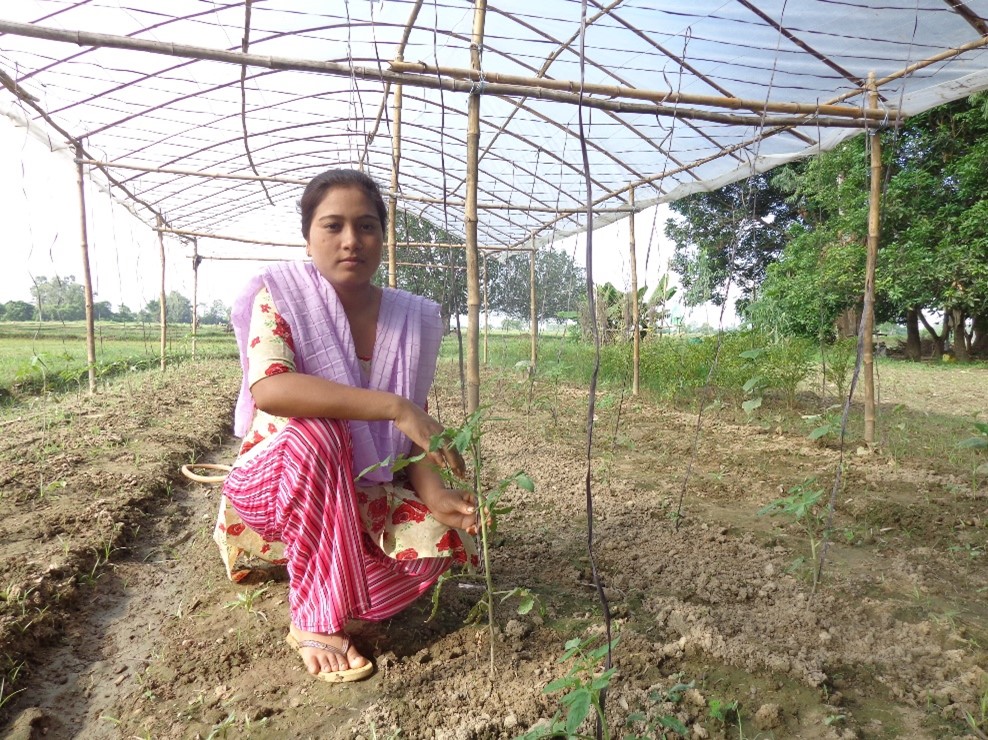 International Youth Day
International Youth Day occurs every year on August 12th. It's a valuable chance created by the UN to focus on the biggest issues facing young people throughout the world. The theme in 2021 is "Transforming Food Systems: Youth Innovation for Human and Planetary Health." As the world population grows and nations respond to climate change, sustainable food systems will become more important than ever. To achieve the necessary changes, the participation of young people is critical!
This International Youth Day is a great opportunity to share some of the earliest success stories from NYF's new SAAET Project!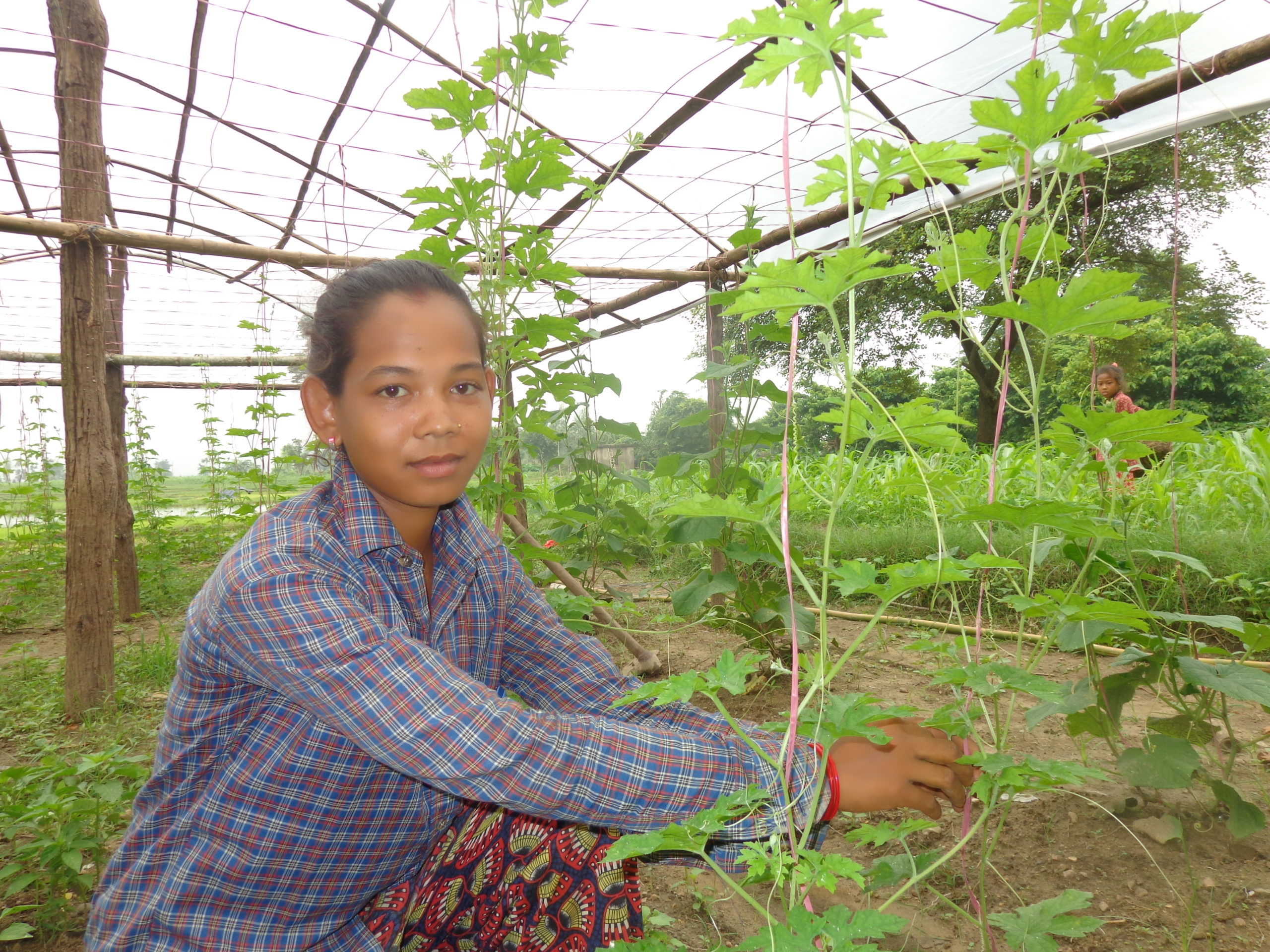 The SAAET Project
Saaet is Nepali for "an auspicious moment of starting a new journey" – and at NYF, it stands for Sustainable Agricultural and Entrepreneur Training.
This project tackles gender inequality, skills development, and food systems all at once. Designed especially with young women in mind, this course brings simplified greenhouse technology and up-to-date organic agricultural practices to individuals hoping to achieve financial success while staying within their home communities.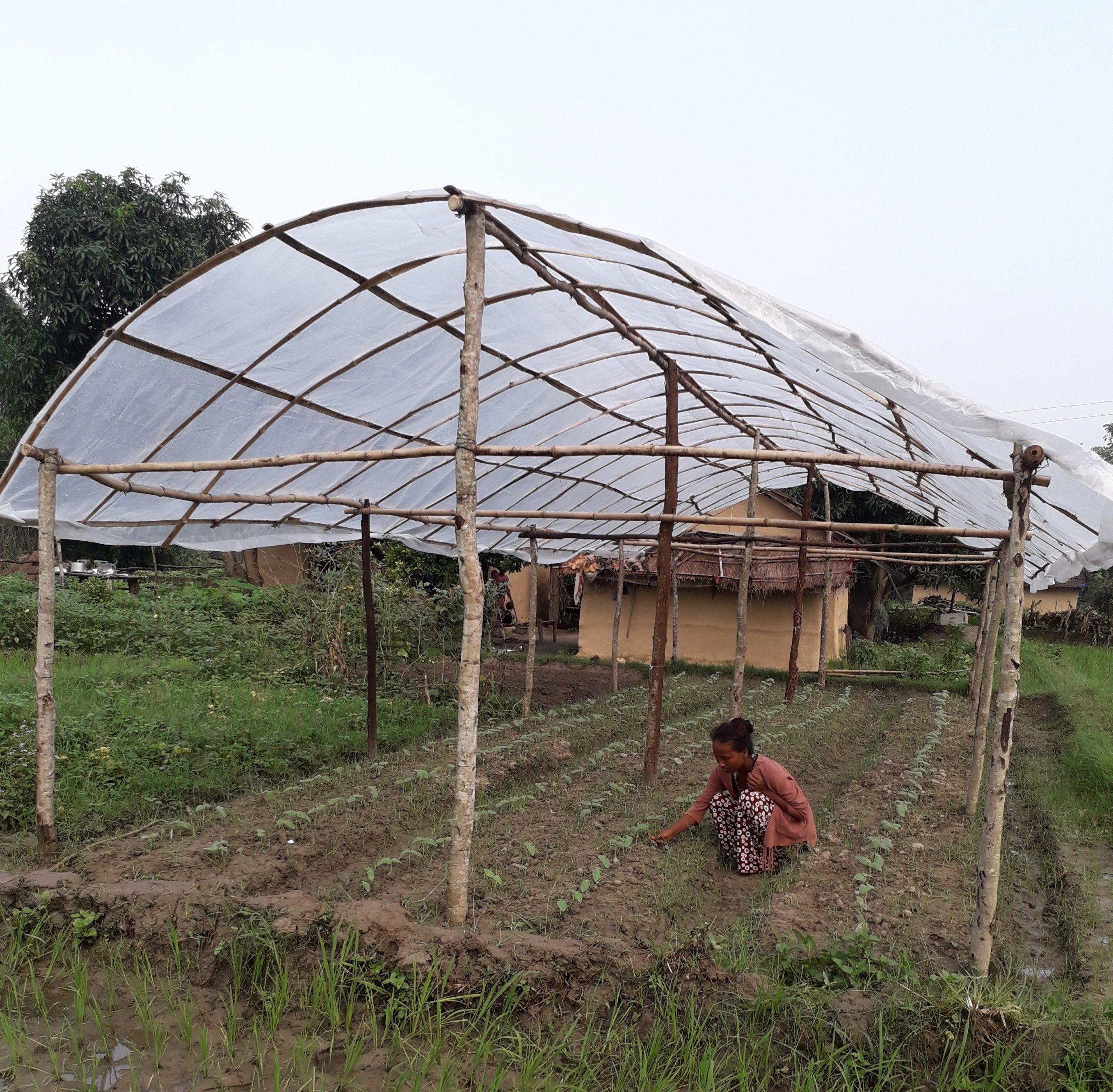 NYF's Vocational Education and Career Counseling Program (VECC) offers multiple job readiness and vocational education options to Nepalese young people seeking career opportunities close to home. Those we help are experiencing many different kinds of barriers to economic success—but those most in need are usually young women.
The SAAET Project is just one part of NYF's work to combat child marriage in Nepal, and part of our commitment to helping young women and girls find economic empowerment on their own terms.
Our first class of SAAET students were Freed Kamlaris from the Western Terai. Their training took place in March-April 2021—let's see how they're doing!
---
Sunita T.
When Sunita was only 13 years old, her father sent her to work as a kamlari far away from her home in Bardiya District. In exchange for her labor, the family was promised two things: they would be allowed a large enough plot of leased land to feed the family year-round, and Sunita would be sent to school.
As so often happened, the family broke their promise about Sunita's education. She worked as a kamlari for 5 years, until she was 18 years old. NYF knew about her situation from surveys conducted in the village, and we had to threaten legal action to finally bring her home.
Sunita is 26 years old now, and the memories of her days as a kamlari are still fresh and painful.
She worked extremely long hours, from early in the morning to very late at night, locked in the house doing cooking, cleaning, childcare, and any other work that came up. Sunita hopes no child ever has to suffer that way again.
Once rescued, Sunita enrolled in grade 6 and managed to complete her studies through grade 10. In Nepal, all students must take the notorious "Iron Gate" exam (the Secondary Education Examination) at the end of grade 10. This extremely rigorous test determines who can move forward. Sunita was unable to pass the Iron Gate, so her academic studies ended there.
She got married in her early 20s and, through NYF support, took an 18-month vocational course in agriculture. Sunita and her husband decided they preferred the idea of farming over the notion of working for someone else, so they applied for a microloan from their local co-operative and started banana farming. Soon they added vegetables, chickens, and pigs. Sunita and her husband have been happy to be able to pay back the co-operative loan, and they're paying the lease on their land through their own earnings now.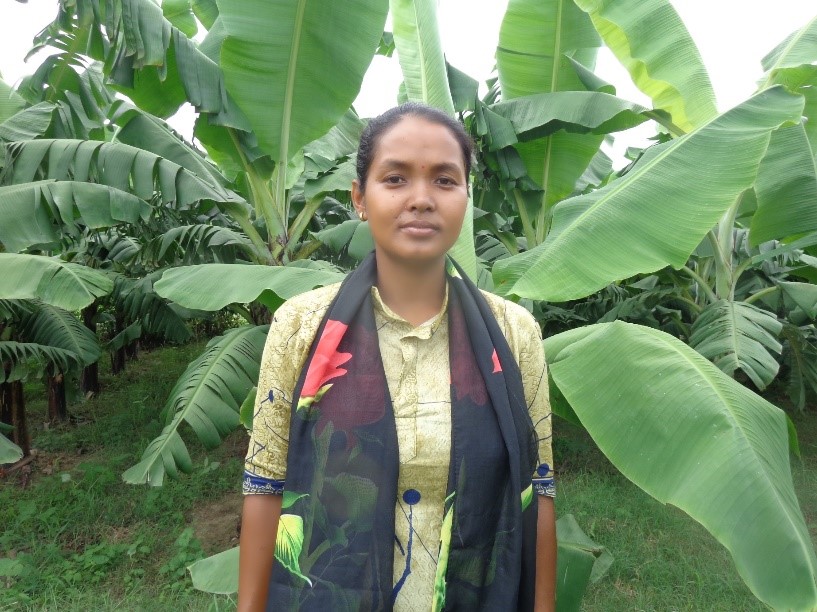 But Sunita hopes to be able to own the land outright and expand the business further.
That's why she was so happy to join the first class of the SAAET Project. The material taught in the class expanded Sunita's existing knowledge of best agricultural practices and gave her great new ideas for her farm. She also learned helpful business practices!
When she returned home, the spring COVID outbreak was just hitting the Western Terai, and shutdowns made accessing building materials more difficult than expected. But Sunita was still able to start working on her own new greenhouse, which will allow her even more crop flexibility. She is already harvesting her first greenhouse crops, and she's looking forward to being able to continue growing vegetables through the winter months. Sunita and her husband are hoping their farm will become a model for other farmers in the region.
"Dhanyabad, NYF!" she says. "I am very grateful for the invaluable support I have received from NYF which has transformed my life beyond my imagination."
Lila C.
When Lila was born, her entire family was bonded in a practice called Kamaiya. Nepal abolished the Kamaiya system in 2000, freeing the family from this exploitative practice. But without much government support for families like Lila's, they soon needed access to farmland they could only get by making Lila a kamlari for their landlord. (Kamlari was the last remaining piece of the old Kamaiya system.)
"My landlords did not send me to school, but I missed going to school badly. I was studying in grade 4 when I had to become a kamlari," Lila says. "I had to sacrifice my education just for my family to be able to get two decent meals a day. There was no way the landlord would give us the land for farming if I refused to work." Lila was ten years old and carrying the threat of her whole family's starvation on her shoulders.
As a kamlari, "I had to do all the work from cooking, cleaning and looking after the landlord's children, to cutting and collecting fodder for the cattle," she recalls. "If I was ever late to come home or late for work, I would be scolded badly."
One year into her time in bondage, Lila learned about an anti-kamlari campaign in her village. "I feel so lucky that I did not have to work as a kamlari as long as so many of my friends did," Lila says. NYF had been collecting the names of known kamlari girls, and Lila's name had appeared on these lists. "I was worried I wouldn't be able to go to school after returning home, but on the day of my rescue, I heard that the same organization would be sending me to school, too. I felt so happy. And I suddenly felt so relieved and light at heart because I would not have to bear the anger and scolding from the landlords anymore."
Lila studied all the way through 12th grade and then completed an 18-month agricultural science course on an NYF scholarship.
She and several other freed girls established their local co-operative to help their community grow its economic power, and Lila helped her family start up a vegetable farm that could feed them year-round and even bring in up to $60 a month.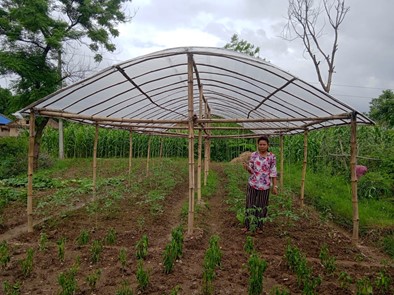 Lila got her greenhouse started right away when she returned home from the SAAET training. Her family is already seeing the benefits of the program on their diet and on their ability to bring in extra cash! She is looking forward to adding in the drip irrigation system soon, and is planning her strategies for fall and winter crops.
Now, at age 26, Lila knew she needed a bit more specialized knowledge to take the family farm from subsistence agriculture to a fully-fledged business. She was thrilled to hear about the SAAET Project.
"During the training I learnt about increasing production by growing vegetables throughout the year using more efficient tools and techniques," she explains. "I also learnt about organic farming and producing organic pesticides by myself. NYF not only provided the skills but also a start-up fund for us to build a greenhouse. With the money and the skills, I and my family have built a greenhouse near our house and have already started vegetable farming. I am confident that we can produce far more than before and increase our income. Gradually we plan to expand greenhouse farming and establish a successful business."
Arati T.
Arati was ten years old when her father sold her off as a kamlari in a different village. "Even now, I always get sad and wonder what made my father to sell me as a kamlari," Arati says. "I try and console myself that it was not entirely his fault alone, and that he was a victim of the oppression and the ill practice of slavery of the Tharu people."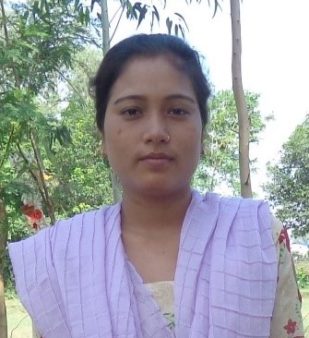 Memories of her kamlari years are painful and difficult for Arati.
"My parents had sent me as a kamlari on the condition that I should be sent to school. The landlords therefore admitted me in school, but I was able to go to school only after finishing all the work at home. I had to wake up in the dark hours before four o'clock in the morning and start my chores. I looked after the landlord's children, cooked, cleaned, did the dishes, and all the other chores around the home. The landlords would get very angry if I made any mistake and scolded me constantly." Arati takes some faint consolation in the fact that her landlords did not beat her.
"I was desperately looking for a release from this condition," Arati recalls. "I wanted to be free like other children and go to school like them."
After three years, a massive anti-kamlari campaign took hold in Arati's village and NYF rescued her from bondage by NYF. "I felt very lucky that I got this life changing opportunity," she says, "and I pursued my studies seriously."
Arati recently completed the 12th grade. During her studies, she was part of a group of freed girls who established a local co-operative for savings and credit. She's a proud contributing member of this co-op.
Back in 2018, Arati and her family acquired a plot of land to start a vegetable farm—but they have not managed to run it in a systematic, commercial manner. Arati signed up right away when she heard about the SAAET Project, knowing the training would make a huge difference.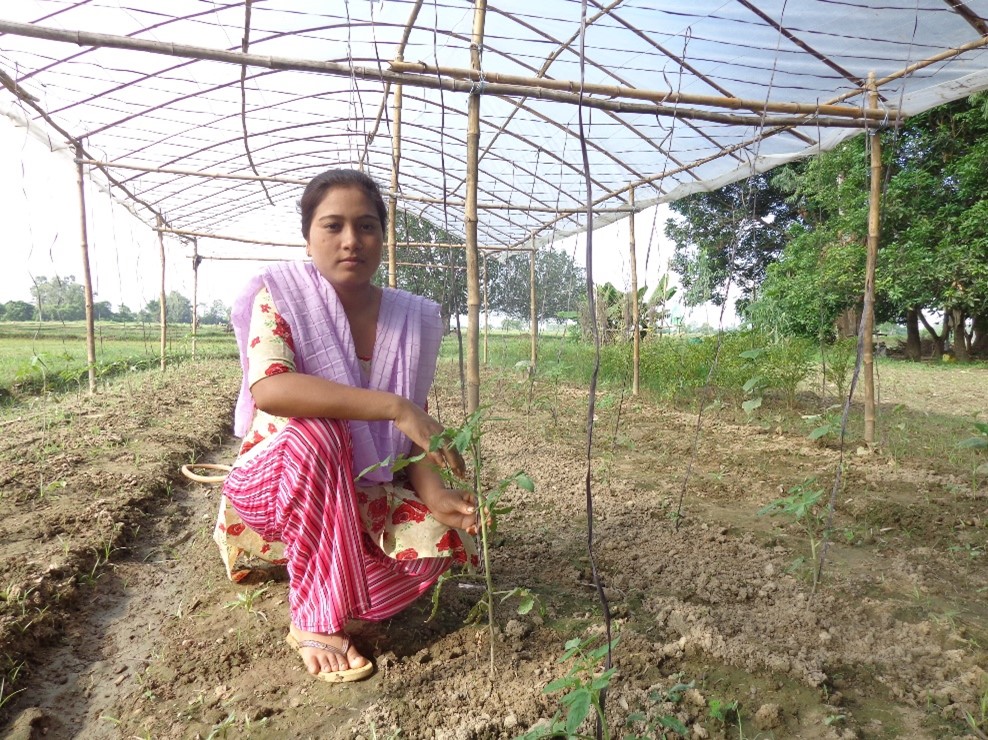 "During the training we (21 girls including me) learnt a lot about using more advanced tools and technology for greenhouse farming, and about adopting agriculture as an income-generating enterprise.
After I returned home from training, I have built a greenhouse and started vegetable farming with the help of my family. I now have the knowledge about both seasonal and off-season farming, which will enable us to produce vegetables throughout the year. I am confident that by using the knowledge and skill I acquired from the training, we can easily increase the production and income by as much as three times than what we are able to do now. My parents are also very happy and proud of me and the work we are doing as a family."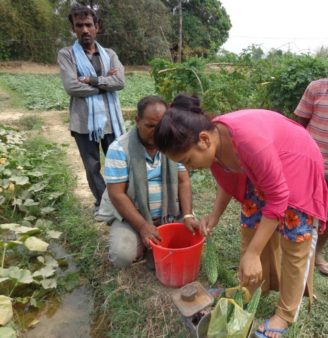 Those in Arati's village are already spreading the word that she has vegetables to sell! Her farm, and others like it, will make an enormous difference in the health of the surrounding communities.
---
Only the Beginning
The SAAET Project has developed organically as NYF has responded to the pandemic—and we are enthusiastic about developing it further. This International Youth Day, we are so proud to be helping communities of young people pull their communities forward using new innovations and skills.
As Nepal's economy heals from the COVID-19 pandemic's impacts, young people in Nepal will need job preparedness training and career education more than ever.
To help us continue offering the SAAET Project and other vocational training programs, please donate today, and share our message on social media!
(For an even greater future impact, consider celebrating National Make a Will Month throughout August 2021 by joining our Legacy Circle!)
Empowering Transformations, One Gift at a Time
Here are just a few ways your gift powers transformations for children & families in Nepal.
$25
provides 1 one-hour therapy session to a child learning vital emotional skills
$50
helps a student with a disability focus on their studies while a social worker arranges accommodations
$150
covers labs & related medical costs for a child receiving treatment for HIV
$750
keeps a child safe in a loving family member's home & in school for a year
$850
covers one year of living expenses, school supplies, and testing fees for a motivated college student