July 15, 2021
World Youth Skills Day: Celebrating NYF Breakthroughs During COVID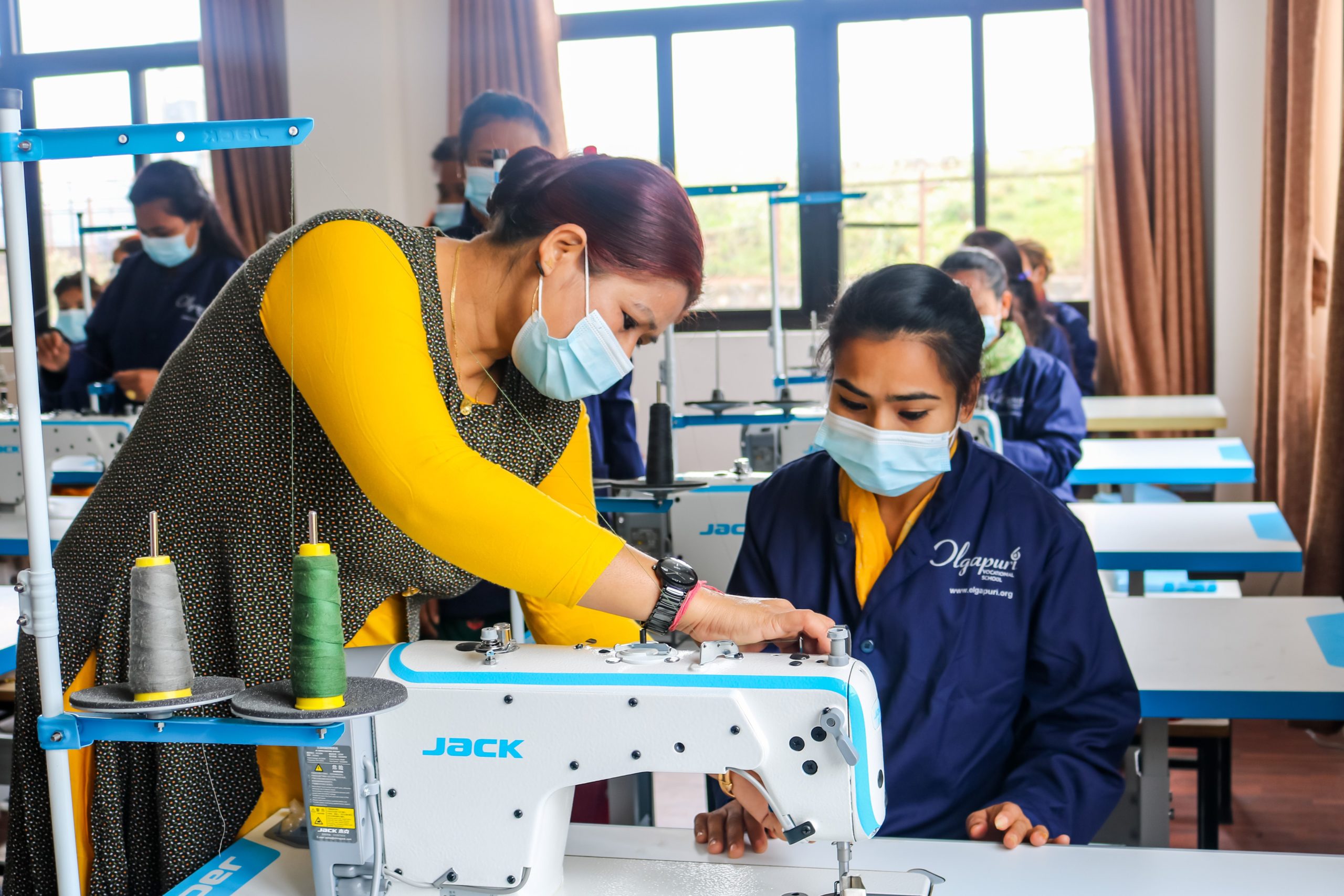 The United Nations General Assembly declared World Youth Skills Day in 2014. Each July 15th since then marks an opportunity to "celebrate the strategic importance of equipping young people with skills for employment, decent work and entrepreneurship."
COVID-19 has hit the world economy hard. But many are surprised to learn that globally, young people aged 15-24 have been impacted more severely than any other group when it comes to employment. World employment for all adults fell 3.7 percent in 2020. For young adults, the rate was 8.7 percent.
Young women have been hit even harder than young men.
Empowering young adults with strong paths to employment will be critical to the global recovery from the COVID-19 pandemic. This is especially true in Nepal, where extremely low pre-pandemic employment levels were already hindering economic growth and opportunity for young people.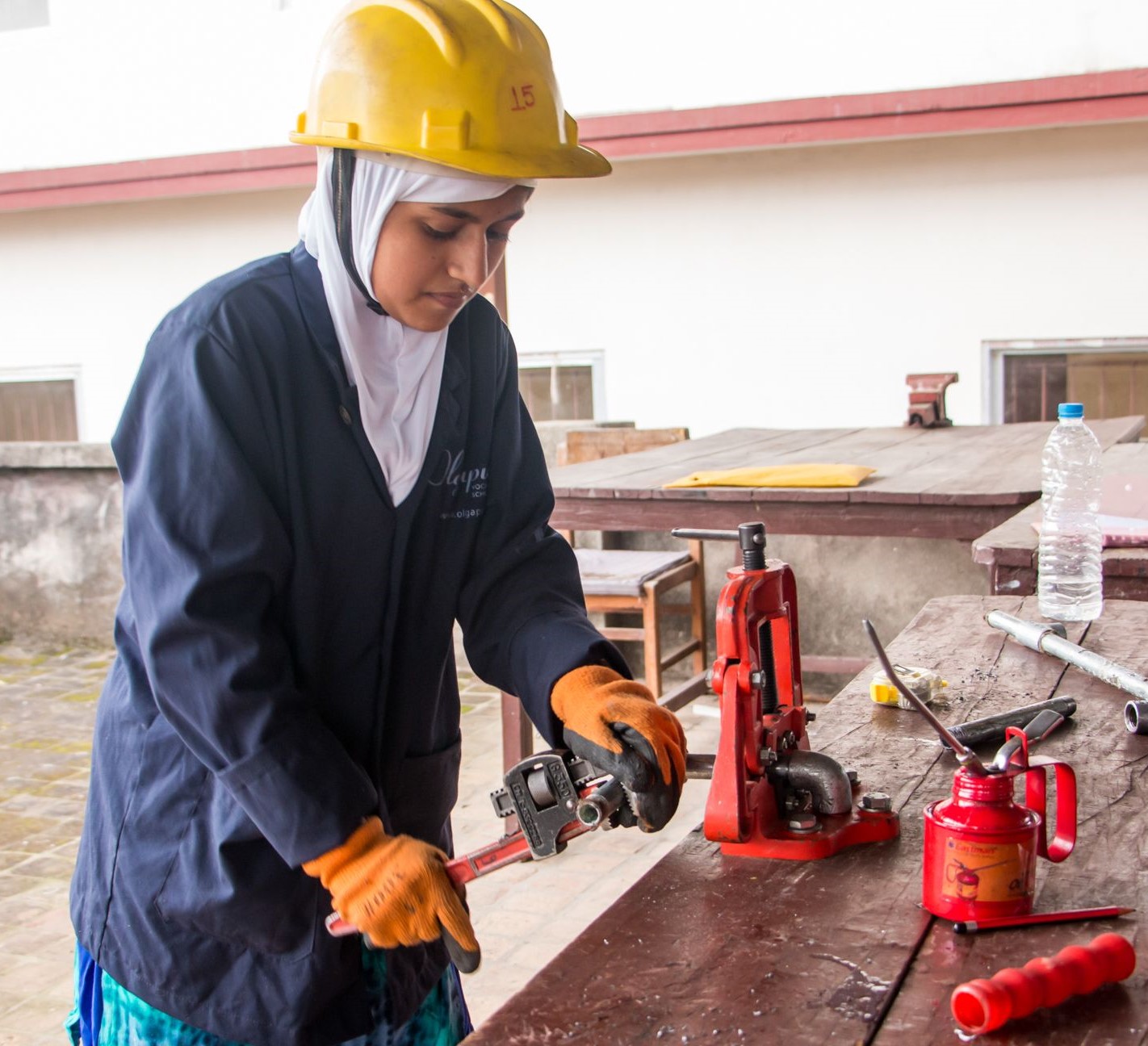 The UN is urging countries to invest more in job-readiness education for young people. This applies not only to traditional academic education, but to vocational education, skills training, career counseling, and other paths towards independence and economic empowerment.
This World Youth Skills Day, NYF is highlighting our work in Vocational Education and Career Counseling—including high-impact programs like Olgapuri Vocational School, Vocational Diploma Scholarships, and our new SAAET (Sustainable Agricultural and Entrepreneur Training) program!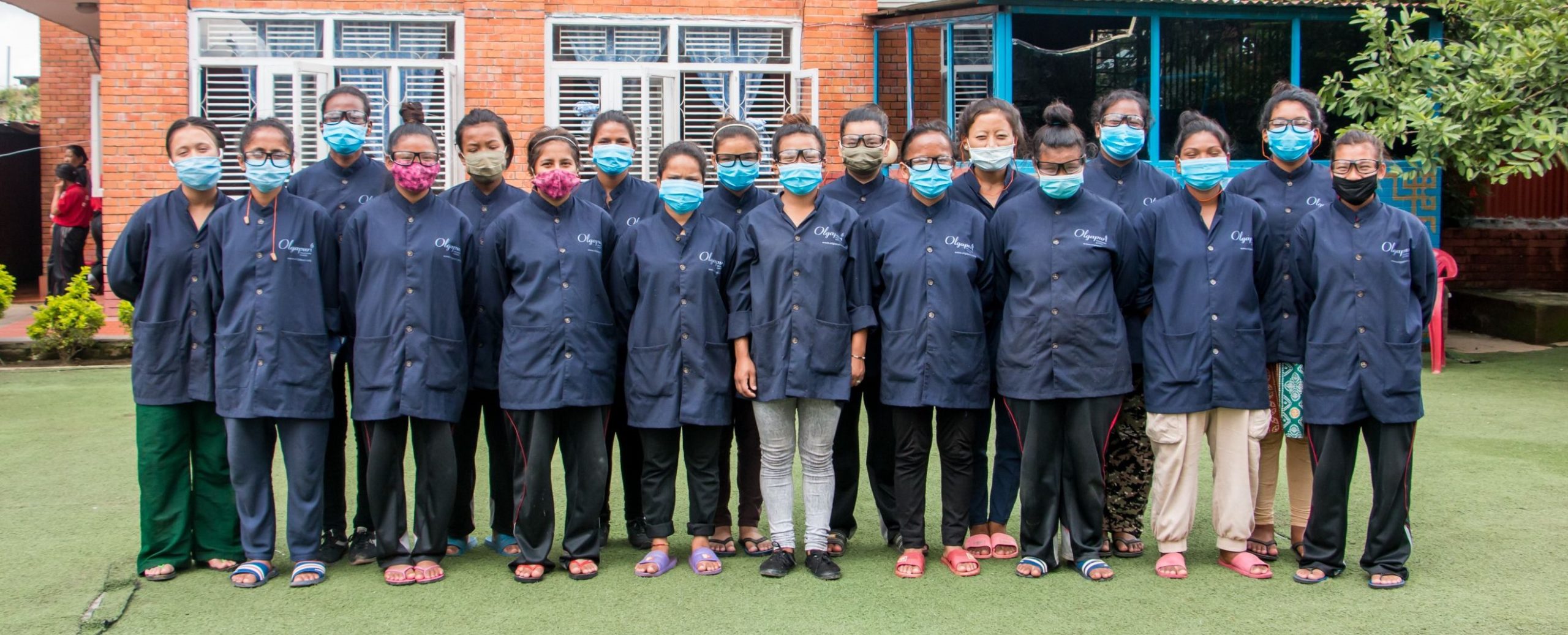 Vocational Education and Career Counseling
Many young people in Nepal are unable to complete their grade school education. Whether due to personal aptitude, economic barriers, inaccessibility, trauma, or other factors, the academic path towards success is sometimes not possible.
The demand in Nepal is high for skilled work. Especially since the 2015 earthquake, many career opportunities exist for welders, electricians, carpenters, woodworkers, and plumbers. During normal years, tourism is also an industry offering strong careers in restaurants and hotels. These careers pay much more than the backbreaking daily labor many Nepalese young people find themselves taking—the labor many of them watched their parents perform for decades while never being able to build wealth and prosperity.
However, though the demand is high for these skills, Nepalese companies often struggle to find qualified, trained local young people. As a result, workers from India and other countries fill so many of these high-paying positions.
Meanwhile, young Nepalese men and women can often only find job prospects beyond their country's borders and far from family, where language barriers and other factors make them vulnerable to exploitation. These overseas positions separate families for months on end and provide workers with barely enough money to get by.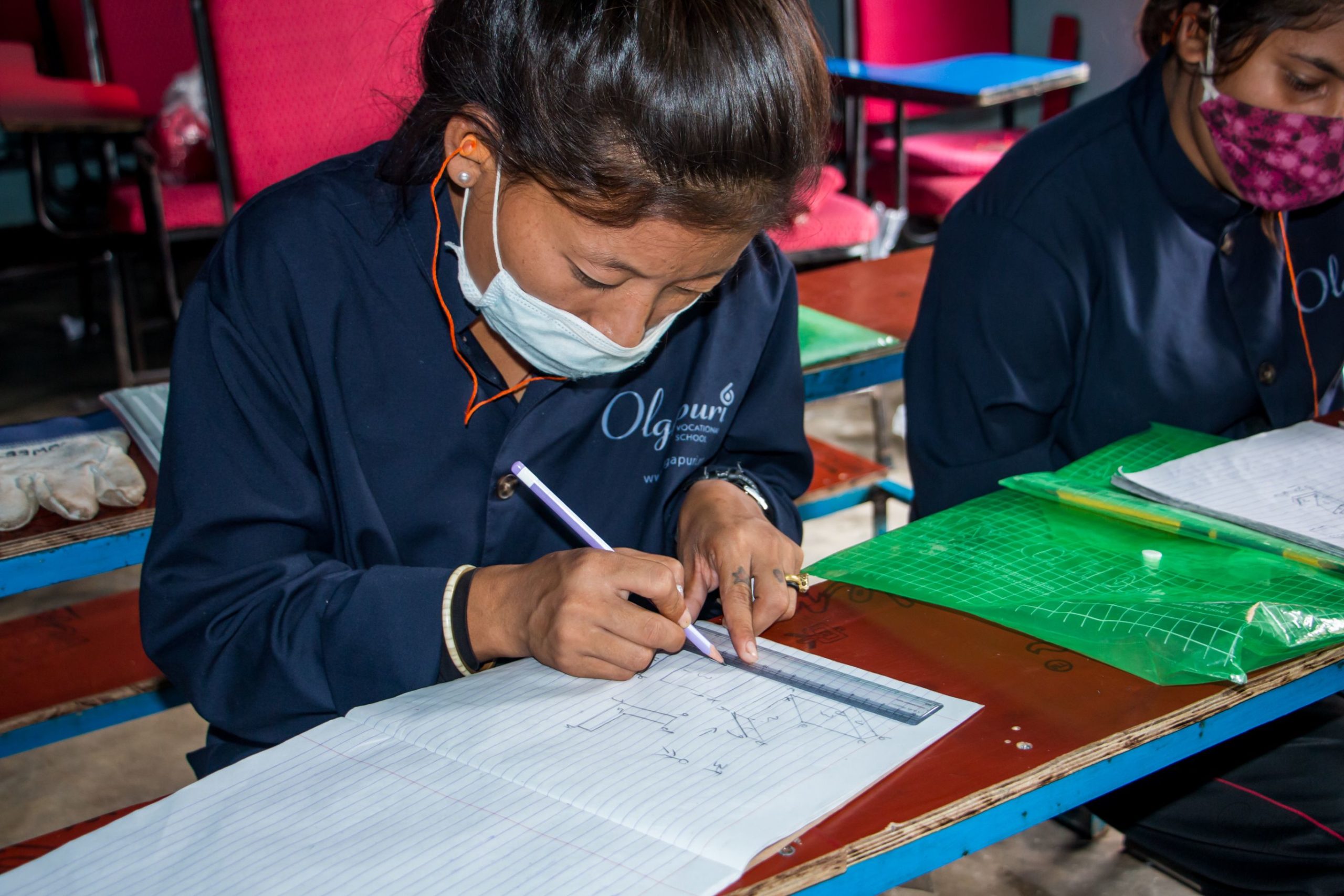 Even for more traditional Nepalese paths, like those in agriculture, valuable modern innovations exist that can raise crop yields and strengthen individual efficiency. But individuals must learn these innovations, and many in Nepal's rural farming communities have limited access to this information.
In recent years, NYF has been working to expand access to career opportunities for Nepal's young people.
Our Vocational Education and Career Counseling program provides young men and women with incredible opportunities. Those in our programs receive intensive skills training from expert instructors, entrepreneurship guidance, small business admin and accounting lessons, resume-building and job search support, start-up microgrants, and connections to other young adults on similar paths towards personal economic empowerment.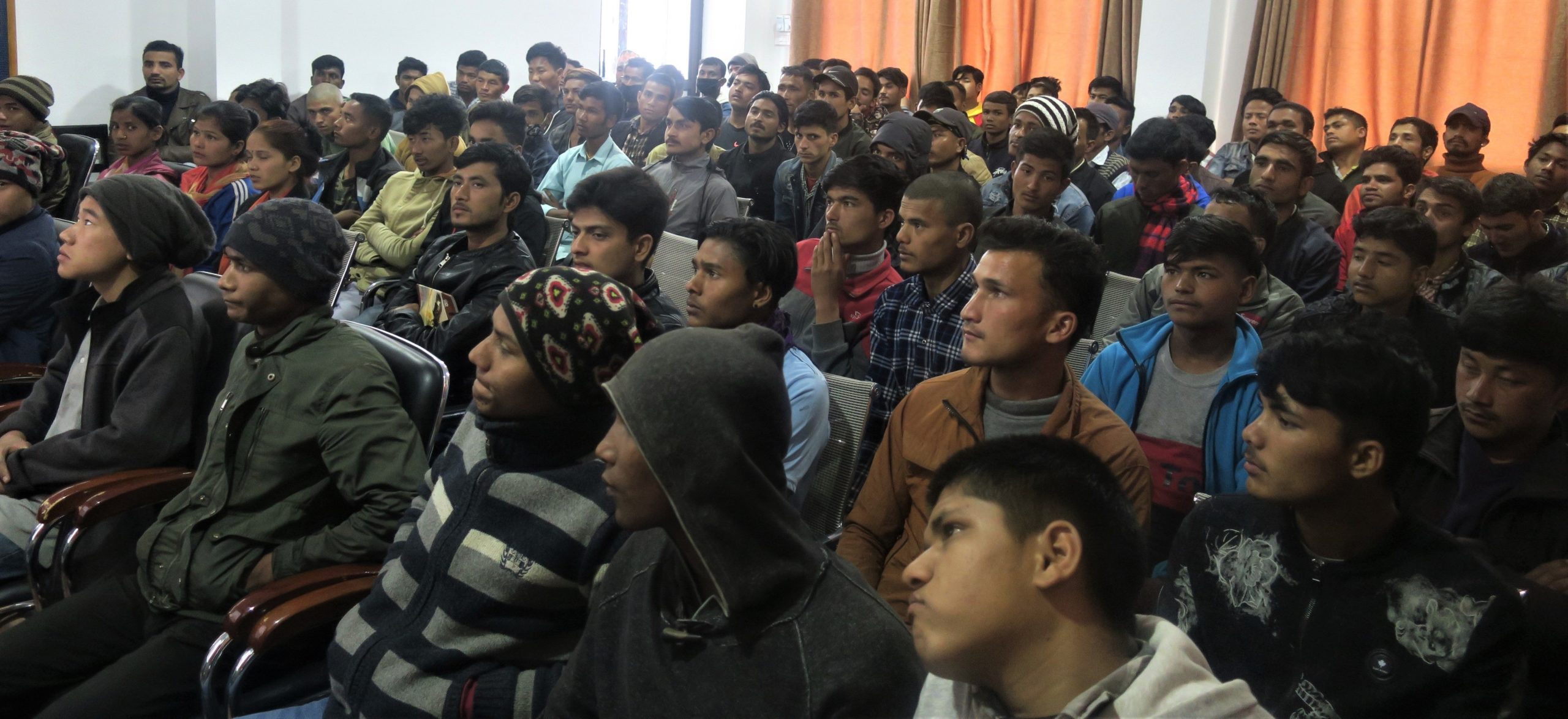 Olgapuri Vocational School
Olgapuri Vocational School (OVS), located on the Olgapuri campus in Kathmandu Valley, brings 20-student classes of men and women together for 3-month certification programs in electrical, plumbing, carpentry, welding, and more. Programs shift to match needs NYF has identified through contacts at major Nepalese companies. We also offer specialized courses in fields like industrial tailoring or special agricultural topics including unique crops (like mushrooms or henna) and innovations (including greenhouse technology).
In normal years, around 90 percent of OVS graduates are employed in their chosen fields within six months.
During most of the pandemic, students have been unable to come to OVS due to travel and safety restrictions. Instead, we have begun taking OVS to rural communities as we launched our Satellite Olgapuri Vocational School program.
Instead of bringing individuals from multiple villages to Olgapuri Vocational School, we sent our trainers—fully equipped with the necessary tools and equipment—out to quarantine in individual villages, conducting the training there before moving to another village.
Soon after launching, municipality offices and schools began reaching out to request these satellite trainings. Requests arrived from all over: including a girl's school, a children's home, and an addiction recovery center for young adults.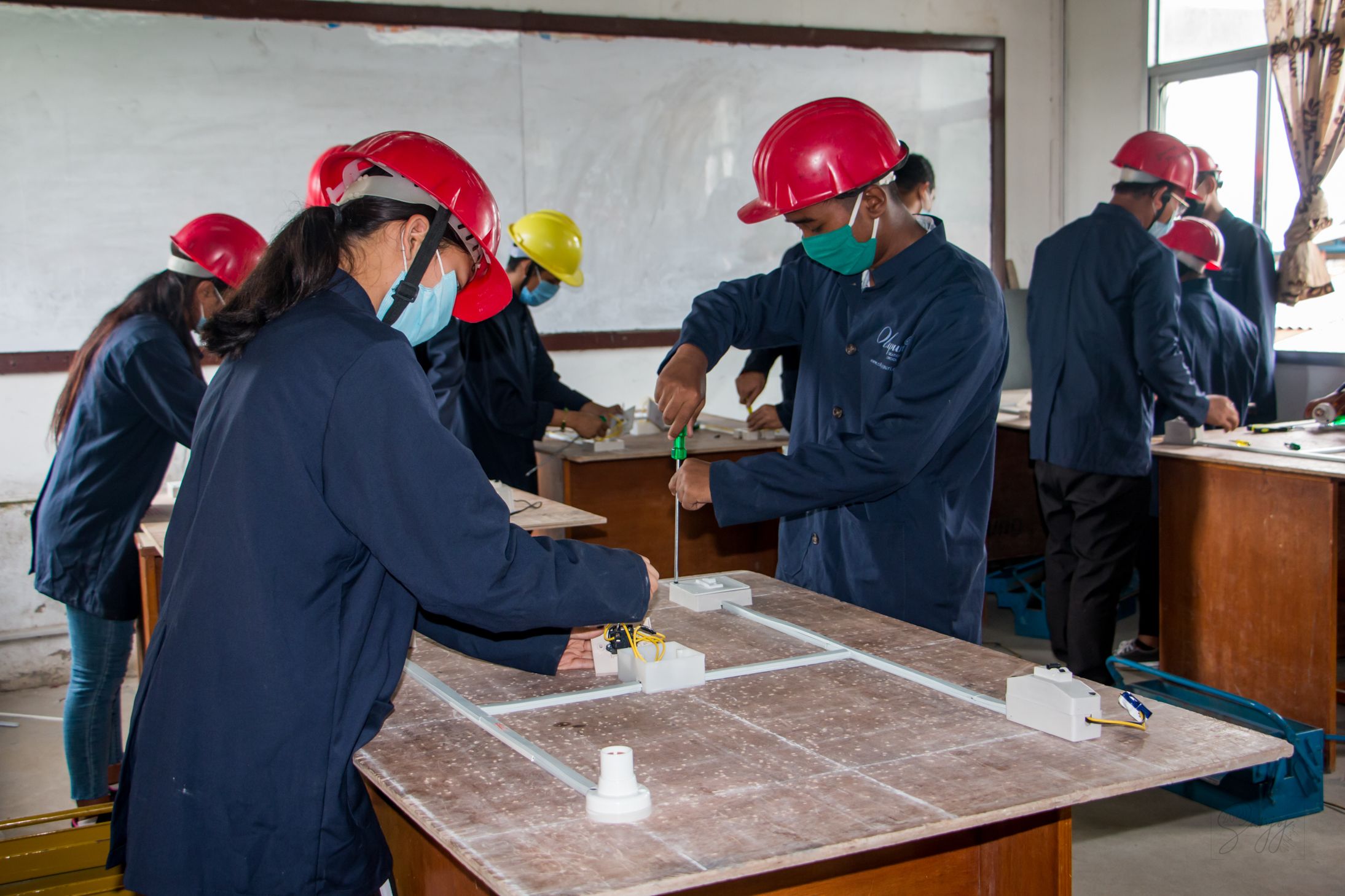 In the final half of 2020, we were able to conduct Satellite Vocational Training courses in nine villages.
A total of 255 students received a full course of training in electrical, plumbing, carpentry, or welding by the end of 2020. Of these, 77 were young women—a higher rate of interest than we usually see. NYF believes this is because the satellite version allowed students to study their new skills without leaving their home villages. This insight is informing the development of new vocational education programming especially for young women.
Empowering Freed Kamlaris
Young Tharu women associated with our Empowering Freed Kamlaris program are still eligible for special skills-based trainings held in their native Terai region of Nepal. Most of these women join our "Tea and Snacks Shop" training program, which teaches the principles of small business ownership and provides start-up funds for each woman to open her own roadside business. Graduates of this program have used their proceeds to buy livestock, to purchase farmland outright, or to educate their younger siblings. Some have even hired their parents or husbands to run secondary locations! In 2020, even through the pandemic, 334 Freed Kamlaris received skills-based training.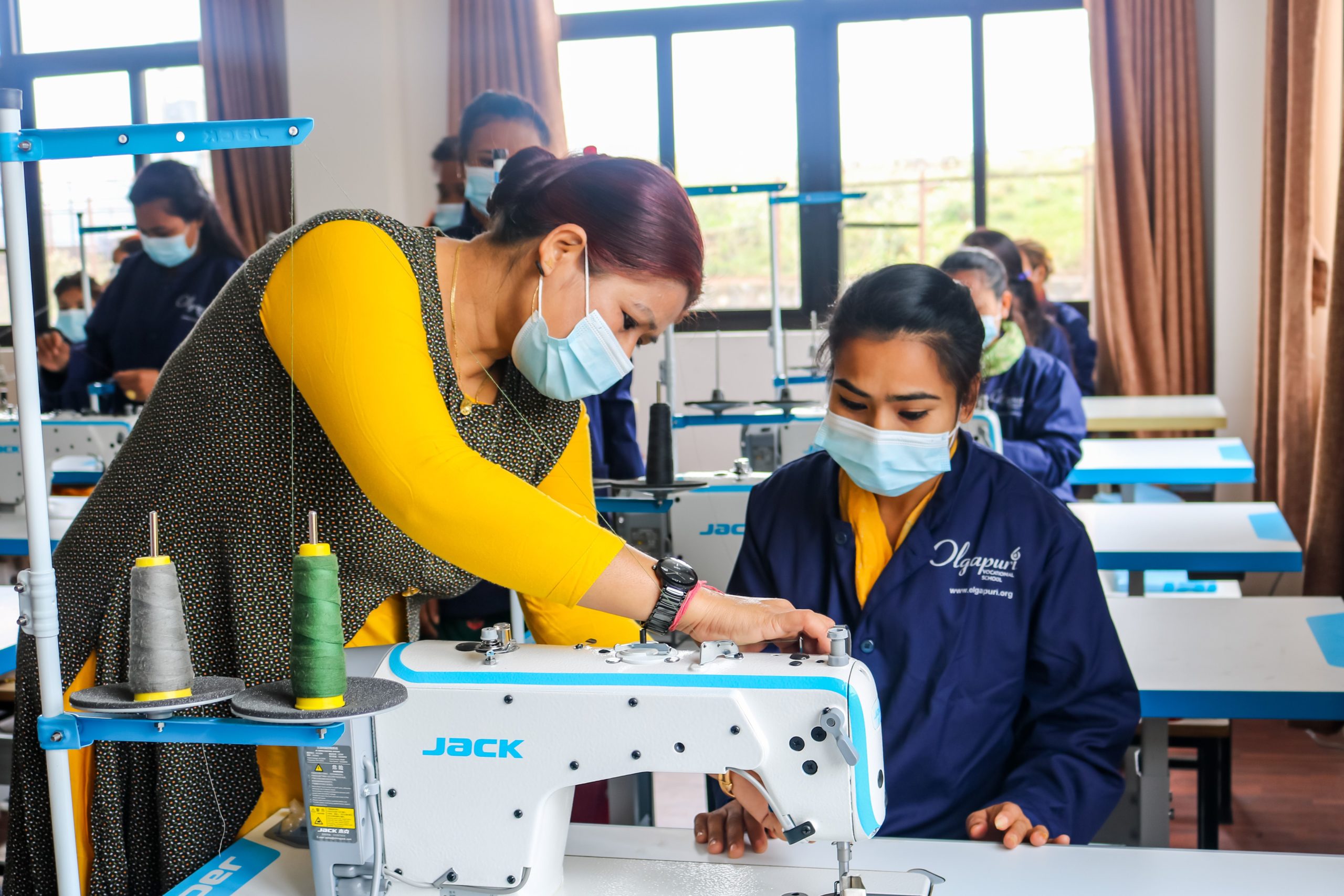 Vocational Diplomas
Finally, young people may receive NYF scholarships for earning Vocational Diplomas at long-term technical institutions. Careers may include nursing, engineering, agriculture, the culinary arts, and hotel management. During our 2019-2020 year, 54 students received vocational scholarships, with 9 individuals graduating.
SAAET (Sustainable Agricultural and Entrepreneur Training)
Saaet means "an auspicious moment of starting a new journey".
As part of NYF's commitment to helping young Nepalese women build personal economic prosperity and to provide an alternative to child marriage in rural communities, we introduced a new vocational education project in 2021. Called the SAAET Project, or Sustainable Agricultural and Entrepreneurship Training, this satellite-type vocational education program teaches young women how to build and maintain greenhouses, use best organic farming practices within them, and to run a greenhouse-based business.
The program launched on March 22nd with 21 young women (all of them Freed Kamlaris) in the first round. These women learned modern, sustainable methods for producing increased vegetable yields with smaller spaces and reduced labor—and many of them have already built their own greenhouses and planted their first crops. They are looking forward to sharing what they've learned with their friends and neighbors!
Visit https://nepalyouthfoundation.org/saaet-project-intro/ for more information!
Empowering Transformations, One Gift at a Time
Here are just a few ways your gift powers transformations for children & families in Nepal.
$25
provides 1 one-hour therapy session to a child learning vital emotional skills
$50
provides 20kg of Lito, a life-saving and highly nutritious super flour distributed to families
$300
covers the greenhouse build for a SAAET trainee in NYF's vocational training program
$850
keeps a child safe in a loving family member's home & in school for a year
$1,100
covers one year of living expenses, school supplies, and testing fees for a motivated college student