July 6, 2021
Olga Inspires on CBS Evening News: Still Sharing Her Life's Mission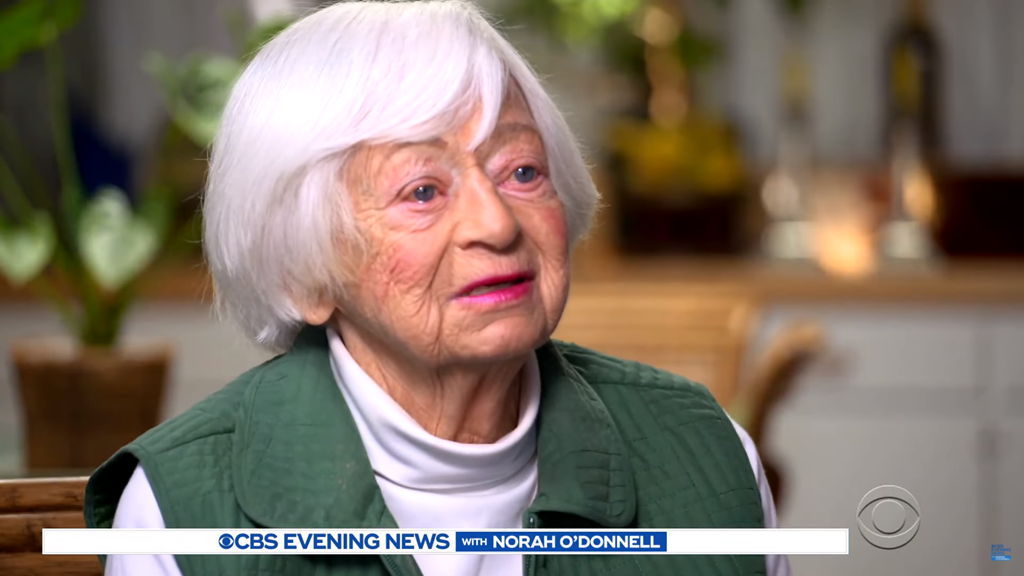 Olga inspires just about everyone she meets, so the NYF team was delighted when CBS Evening News with Norah O'Donnell asked to feature her recently.
Viewers who tuned in for the spot's original airing on the night of July 5th, 2021 learned a bit about Olga's mission: extending educational opportunities to Nepal's children, as well as providing health, freedom, and shelter.
We are so grateful to CBS News correspondent Jamie Yuccas for helping Olga inspire new audiences with her story of personal impact in a world that often downplays "women of a certain age". With support and solidarity from friends around the world, Olga and NYF are helping Nepali children chase their dreams and build brighter futures for themselves, their families, and their communities.
"I don't think about stopping," Olga says. And neither does the global NYF team. Thank you all for being part of this incredible continuing journey!
You can watch the full segment on YouTube or Facebook. CBS Evening News also tweeted about this special segment, which can be viewed here.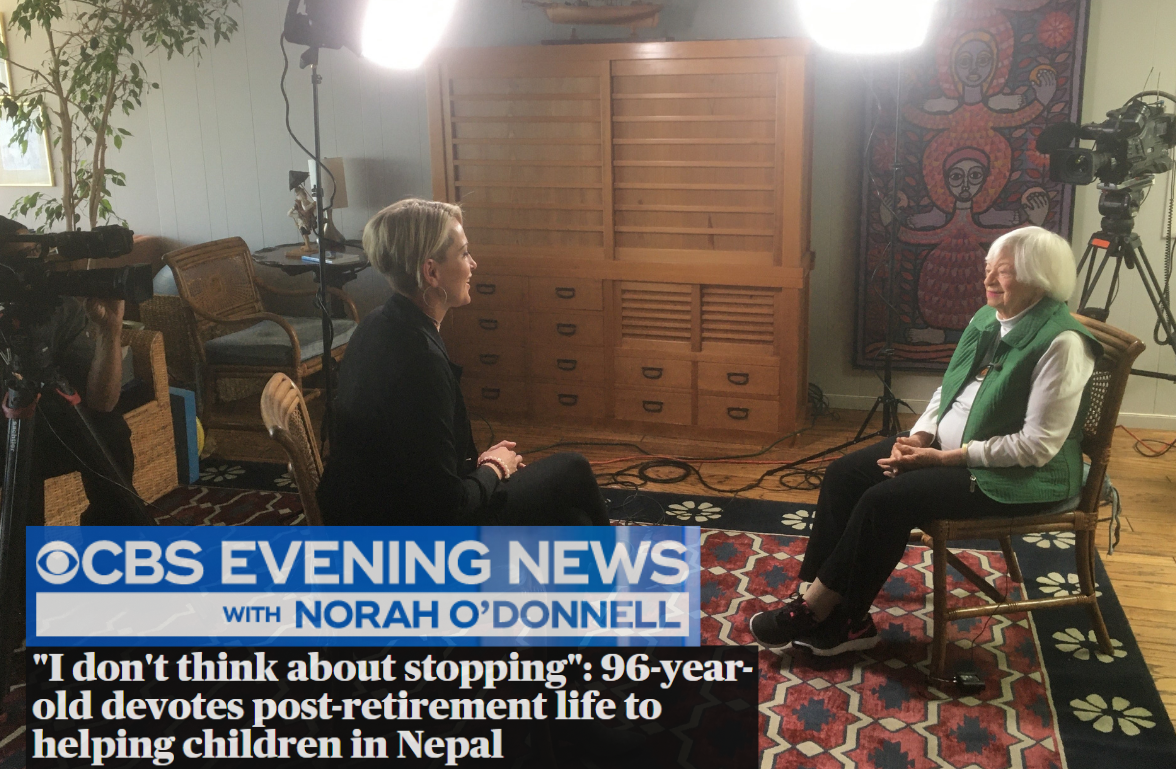 Empowering Transformations, One Gift at a Time
Here are just a few ways your gift powers transformations for children & families in Nepal.
$25
provides 1 one-hour therapy session to a child learning vital emotional skills
$50
provides 20kg of Lito, a life-saving and highly nutritious super flour distributed to families
$300
covers the greenhouse build for a SAAET trainee in NYF's vocational training program
$850
keeps a child safe in a loving family member's home & in school for a year
$1,100
covers one year of living expenses, school supplies, and testing fees for a motivated college student