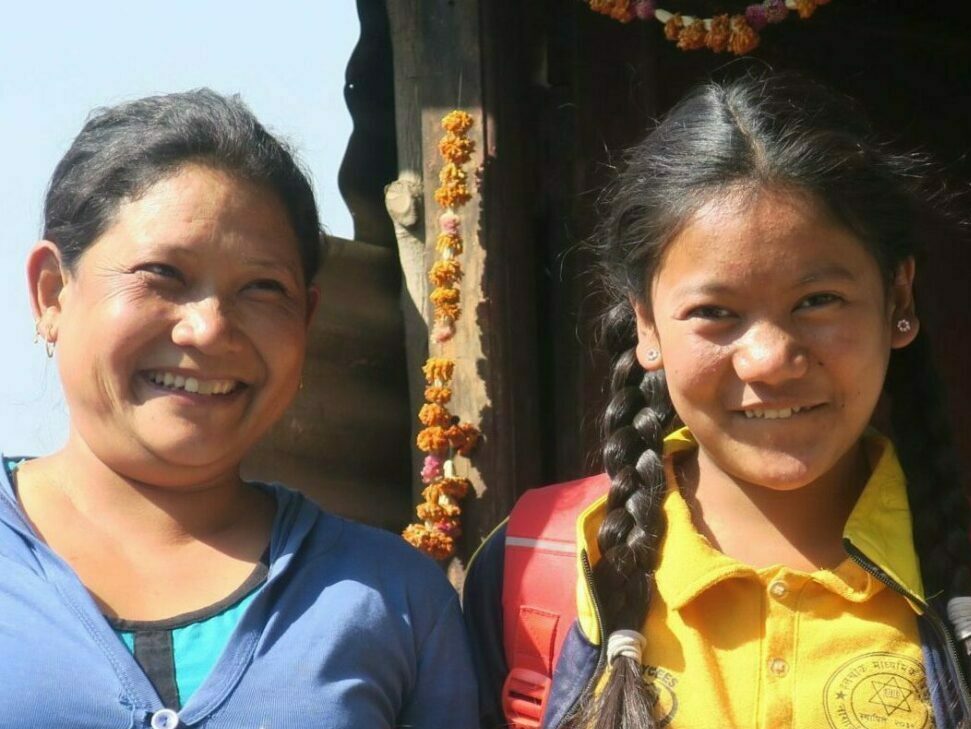 Kinship Care is one of NYF's two main "Shelter" programs. (The other is Olgapuri Children's Village.)
Studies have shown that children displaced from their parents fare better psychologically when cared for by extended family members than they do when placed with strangers or in institutional care.
NYF's Kinship Care program keeps families together by providing small stipends to loving, stable family members—grandparents, aunts and uncles, adult siblings, and more—to ensure these children are safe, well-fed, receiving necessary medical care, and most of all, attending school. Our social workers keep in touch with these families, ensuring that the needs of the children are being met, and making any adjustments as needed.
Keeping a child within this social support network minimizes loss (so children who have lost parents have not lost their entire families, their friends, and their familiar environments as well) as well as maintaining emotional connections and stability. This solution is the least disruptive to a child's development.
Children who graduate from high school and wish to pursue further studies become eligible for our Scholarship Program.
Naresh's Story
Grandmother Chirasmi* and her husband began raising their grandson, Naresh*, when he was a toddler after his parents passed away. The arrangement worked perfectly—until Naresh's grandfather passed away several years ago.
Unable to work due to her age, Chirasmi tried to care for both herself and Naresh on her small government pension. But as Naresh grows, raising him was becoming a challenge. He's 11 now, and his shoes and clothes are somehow always too small—and there never seems to be enough food to keep up with his appetite! School fees for his education are a challenge as well.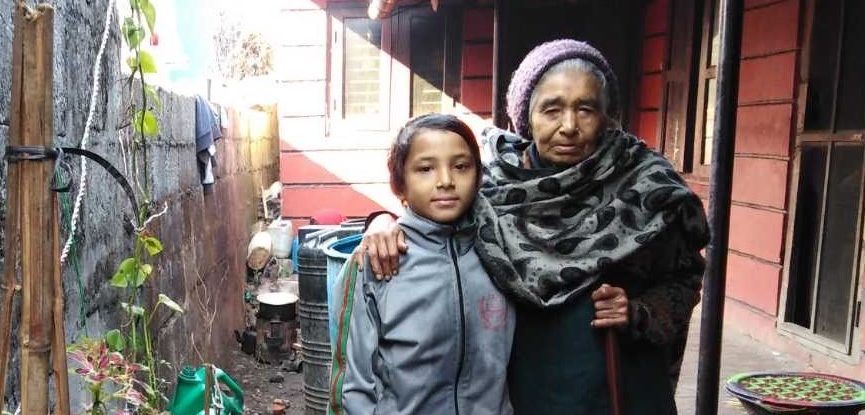 Naresh & Chirasmi stand together in the small outdoor space behind their home. Naresh can't remember living anywhere else - and he keeps the place upbeat and full of laughter for his loving grandmother!
Chirasmi loves her grandson deeply, but with no way to bring in additional money, she was beginning to worry that soon, she would need to place Naresh in a children's home to ensure he was cared for properly. She was heartbroken.
Fortunately, a neighbor heard about NYF's Kinship Care program and helped Chirasmi apply. With a small stipend from NYF, Chirasmi can rest easy and focus on raising her grandson, safe and loved in the home he has known since before he can remember. There is always enough food in their home to ensure Naresh can grow up healthy and strong, and NYF's social workers are just a phone call away.
Now in the 5th grade, Naresh's studies are going well—and he even has the opportunity to participate in swimming outside of school (he is quite good!). Both Chirasmi and Naresh are happy to have each other—and NYF is grateful for the loving supporters who make the Kinship Care program possible.
*Names have been changed to protect privacy
Your Donations
The average annual stipend for a family in Kinship Care is only $500. In 2021, 230 children lived safely with extended family members through Kinship care stipends. Funding for this program comes through Sponsorship donations, general support, and donations earmarked for Kinship Care.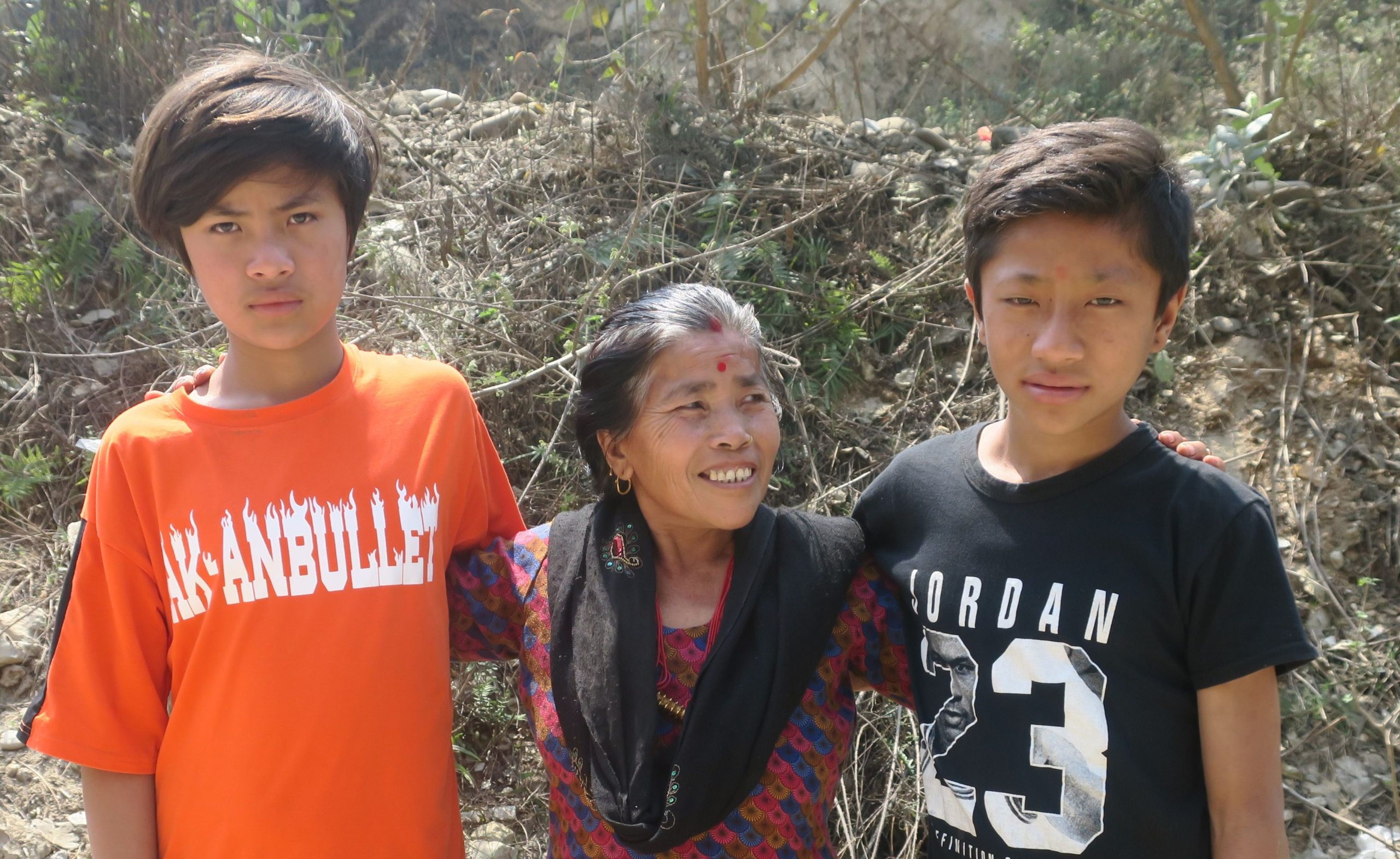 Prena* can't believe how big her grandsons Govinda* and Himal* are growing - but she is so grateful that as they grow, she has NYF's help in keeping them well-fed, clothed, and going to school.
Kinship Care peaked in the years following the 2015 Gorkha Earthquake, which tore families apart and destroyed homes, villages, and livelihoods. Following the disaster, NYF cared for many children who had lost their parents, tracking down relatives who had feared the entire family was killed and were extremely happy to receive their nieces, nephews, and grandchildren. NYF is proud to have kept these families together and supported their recovery from this devastating event. We are even prouder to see children who survived this tragedy move forward into college and beyond.