Olgapuri Children's Village

Olgapuri Children's Home ("Olga's little oasis") is a beautiful, permanent home for up to 80 children ages 1-18 whose parents are unable to care for them.
Olgapuri is at the heart of NYF's programming, providing services in all four of our core mission areas: Education, Health, Shelter, and Freedom. The children here come from diverse backgrounds, but each of them has experienced trauma, loss, and the absence of stable parental support. At Olgapuri, NYF commits to ensure that each child receives the holistic family-style care they need to grow into their dreams and realize their great individual potential.
Dedicated staff and house parents are involved in each child's development and welfare. The children have access to some of the best schools in Nepal as well as psychological services through NYF's Ankur Counseling Center.
Children live in one of four houses—Junior Girls, Senior Girls, Junior Boys, and Senior Boys—each of which has room for 20 individuals, for a total of up to 80 residents at a time. Each house has a set of "parents" (all married couples) who are supported in providing the personalized attention and loving care each child needs. Additional caretakers help the youngest children with their daily routines. Olgapuri is dedicated to offering these children the best possible opportunities to develop into confident, thriving young adults.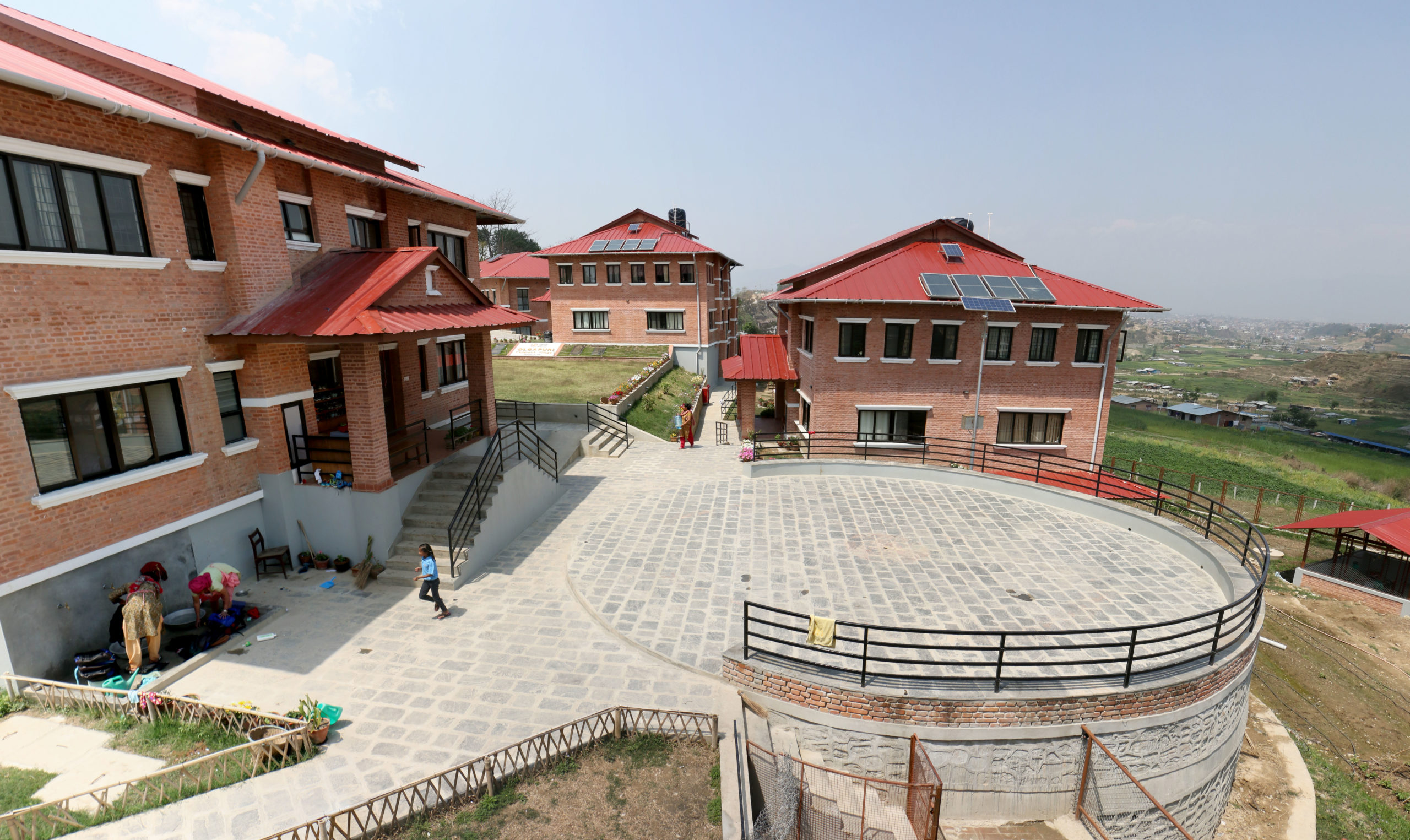 The enclosed campus, located in the Kathmandu Valley, features facilities like a basketball court, a library, a sprawling vegetable garden, and more to encourage physical and mental well-being.
History
Children everywhere need certain things to thrive—stability and structure, love and emotional support, education and positive role models, security, shelter, nutritious food, clothing, medical care, and protection. Unfortunately, through no fault of their own, this quality of care is not available to all children, leaving many to grow and develop in perilous circumstances.
Since 1992, NYF has provided safe, loving homes for some of these children. J House, NYF's original home for boys, and K House for girls, were administered from rented buildings. From those early days, these residences offered a sanctuary for "…orphans, abandoned and disabled children, child laborers, street kids and youngsters who had been living behind bars with an incarcerated parent. Some had endured more trauma and suffering from an early age than many of us experience in a lifetime. Each child arrived with a unique, heart-breaking story. What they had in common was a chance to begin a new life –an opportunity to start over as part of the J & K House family" (Olga's Promise, book by NYF's Founder, Olga Murray).
But NYF leaders in the United States and Nepal dreamed of providing these children with a better, larger, more beautiful space. Thanks to extremely generous support from committed donors, we were able to secure a piece of land in Lalitpur, Kathmandu Valley, large enough for our dream village.
Olgapuri Children's Village was opened in 2016. The children living at J House and K House transferred to the new campus and were joined by new brothers and sisters. The campus continues to develop year after year, with recent additions including a small theatre space and several greenhouses.
Since 1992, almost 200 children have been raised in these homes and have become successful parents, teachers, doctors, engineers, lawyers, I/NGO workers, government employees, social workers, and more. Graduates from Olgapuri Children's Village speak fondly of their time here, recalling festivals, friendships, and family connections that last well into the future.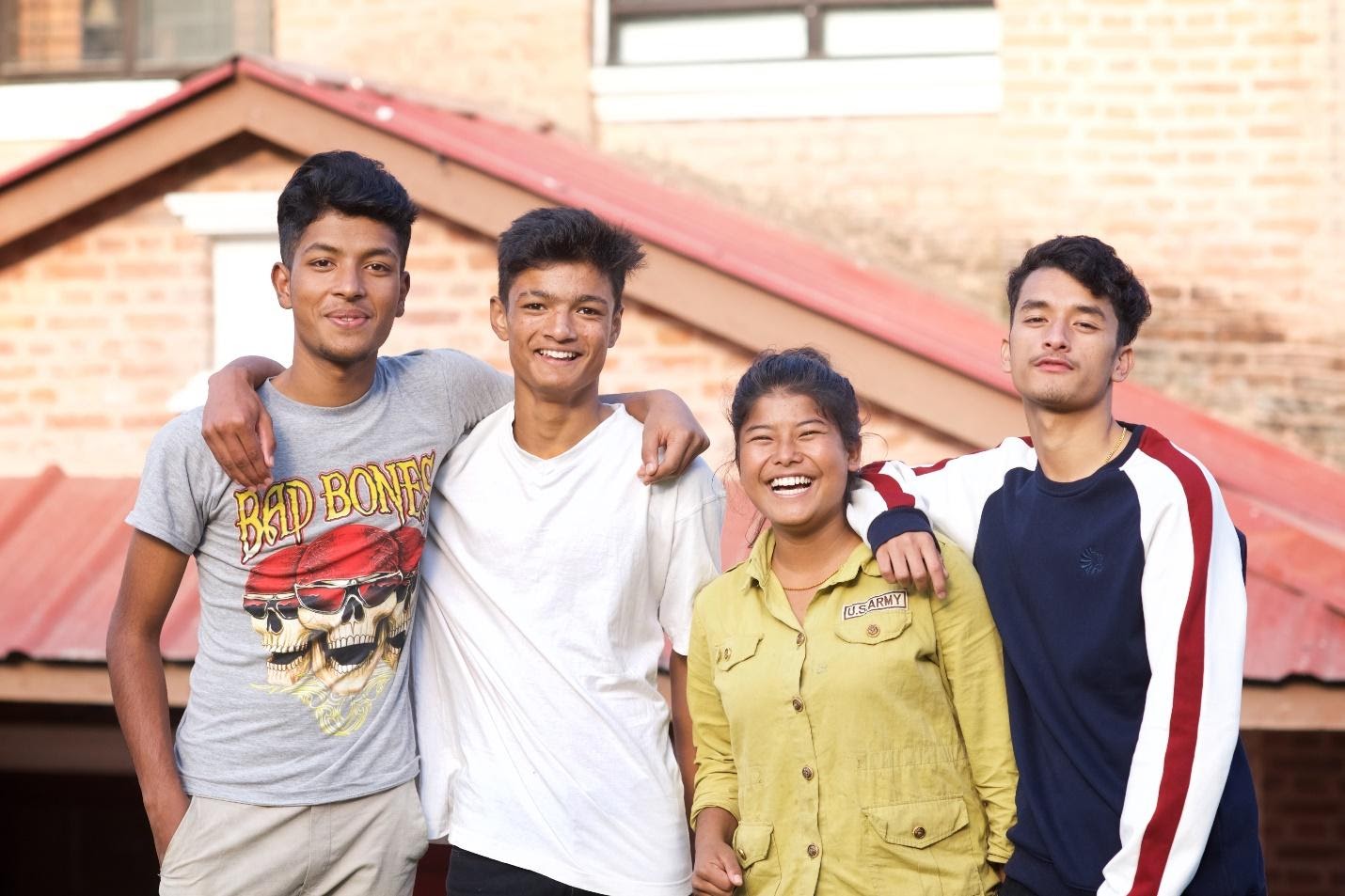 Olgapuri siblings often form lifelong friendships with one another, fondly recalling festivals, friendships, and family connections. Photo taken by Lena Stein.
Education & Academic Performance
Olgapuri's young residents are enrolled at some of the best public and private schools in Nepal: Adarsha School, Phoenix School, and Ullens School. Children who are interested may also take music lessons on weekends, and many of the children have chosen to do so.
As Olgapuri children approach their late teens, they are provided with guidance concerning continuing education, career paths, and other opportunities. The vast majority choose to continue into college, and these students are moved automatically into NYF's Scholarship Program for the duration of their studies, with all housing and tuition costs covered. Some graduates prefer to pursue a skilled trade, and these students are supported as well, through NYF's Vocational Education & Career Counseling program. 
No matter their chosen path, NYF is committed to supporting each Olgapuri child until they have achieved self-sufficiency.
One of the major duties of the house parents is to consult with teachers about each child's academic performance, specific needs, or behavioral issues. This specialized attention ensures good academic outcomes for the children and shows each child that he or she is cared about as an individual. Most years, each Olgapuri student moves forward successfully into the next grade.
Health & Psychological Support
Ensuring healthy growth and development is a major focus at Olgapuri, whether for children experiencing routine bumps, bruises, and the sniffles, or for those with special health care needs. Fresh, balanced meals are prepared on-site with the support of NYF's team of nutritionists, and house parents take care to encourage regular exercise and to support age-appropriate hygiene habits. A pediatrician visits Olgapuri once per month and is available for consultation when needed. During the COVID-19 pandemic, these visits have not occurred in person, but regular care has been coordinated over the telephone.
One of the key services at Olgapuri is the world-class psychological care provided by NYF's Ankur Counseling Center. The children living at Olgapuri have each experienced unique losses and challenges. Many of them, understandably, come to us struggling with issues around trust, abandonment, emotional security, attachment, and more. Our trained counselors are devoted to helping each child develop the emotional skills and competencies that promote empowerment, healing, appropriate boundaries, positive coping, connection, self-esteem, and resilience. This care is provided through ongoing, specialized individual and group child-centered therapy sessions. During the COVID-19 pandemic, this care has continued via teleconferencing software and has been augmented with additional support to help the children deal in an age-appropriate manner with the anxieties of living through this once-in-a-lifetime event.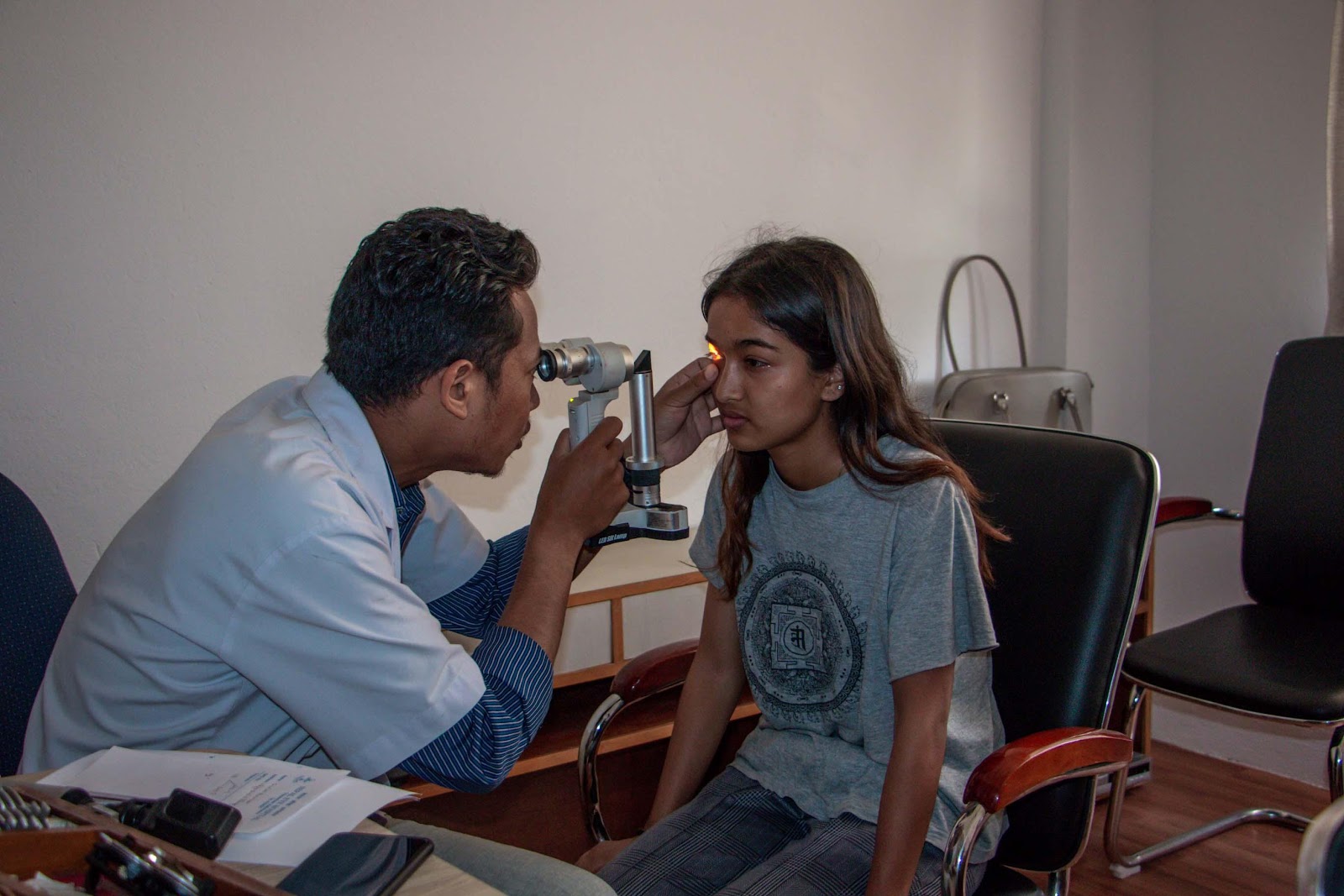 Routine check-ups for the children at Olgapuri include eye exams.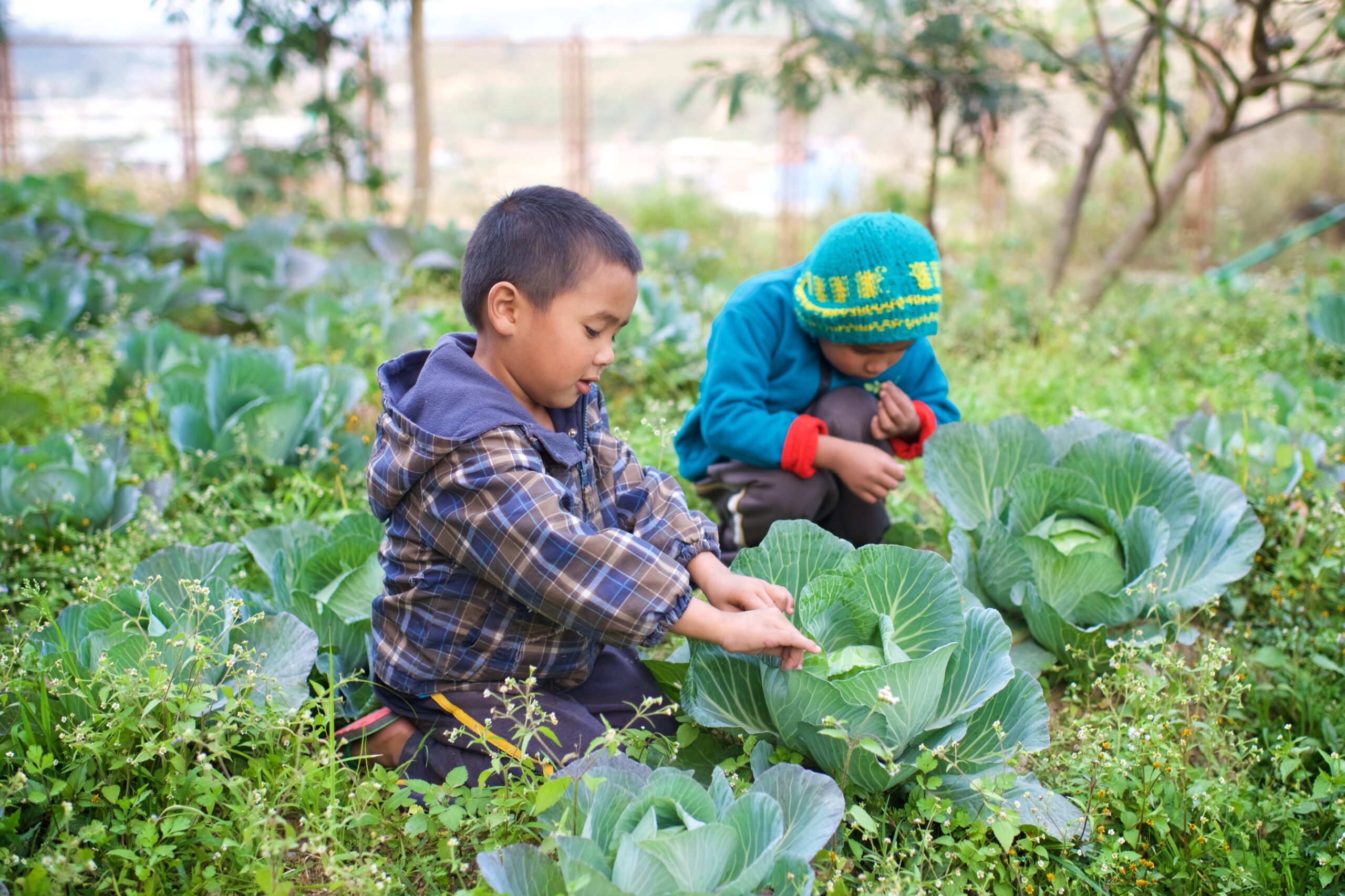 The Olgapuri garden always has healthy and organic vegetables, helping to ensure strong development for the kids in our care. Agriculture is still a major livelihood in Nepal, and access to a garden like this one provides many kids with a connection to their heritage.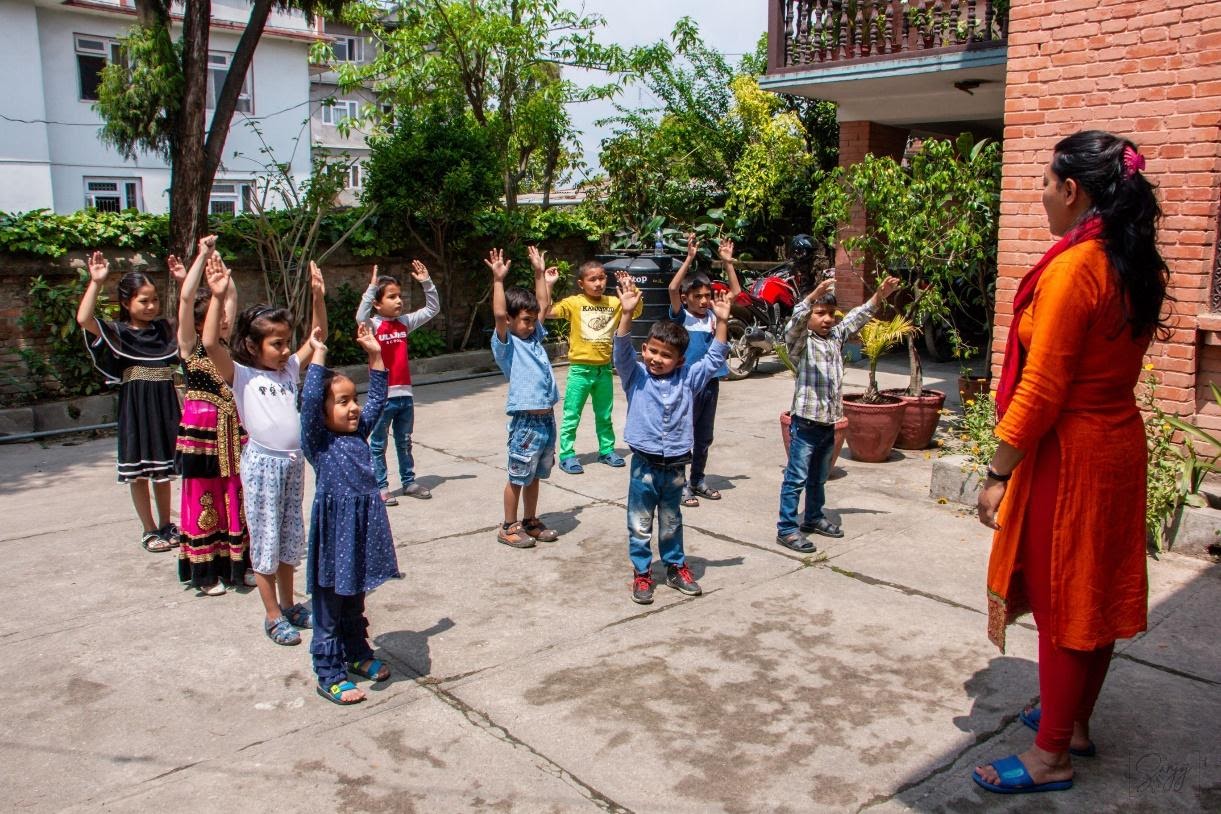 Counselors from NYF's Ankur Counseling Center (ACC) frequently work with the youth at Olgapuri. Interventions include workshops, yoga, sand-play therapy, counseling, and more!
Staff & Capacity Building
Staff training and support is critical at Olgapuri. Like the children, our staff members receive classes and workshops from Ankur counselors, including tips on positive communications skills, self-reflection, and child management. These resources allow staff members create the safe, trusting environment Olgapuri strives to be for every child.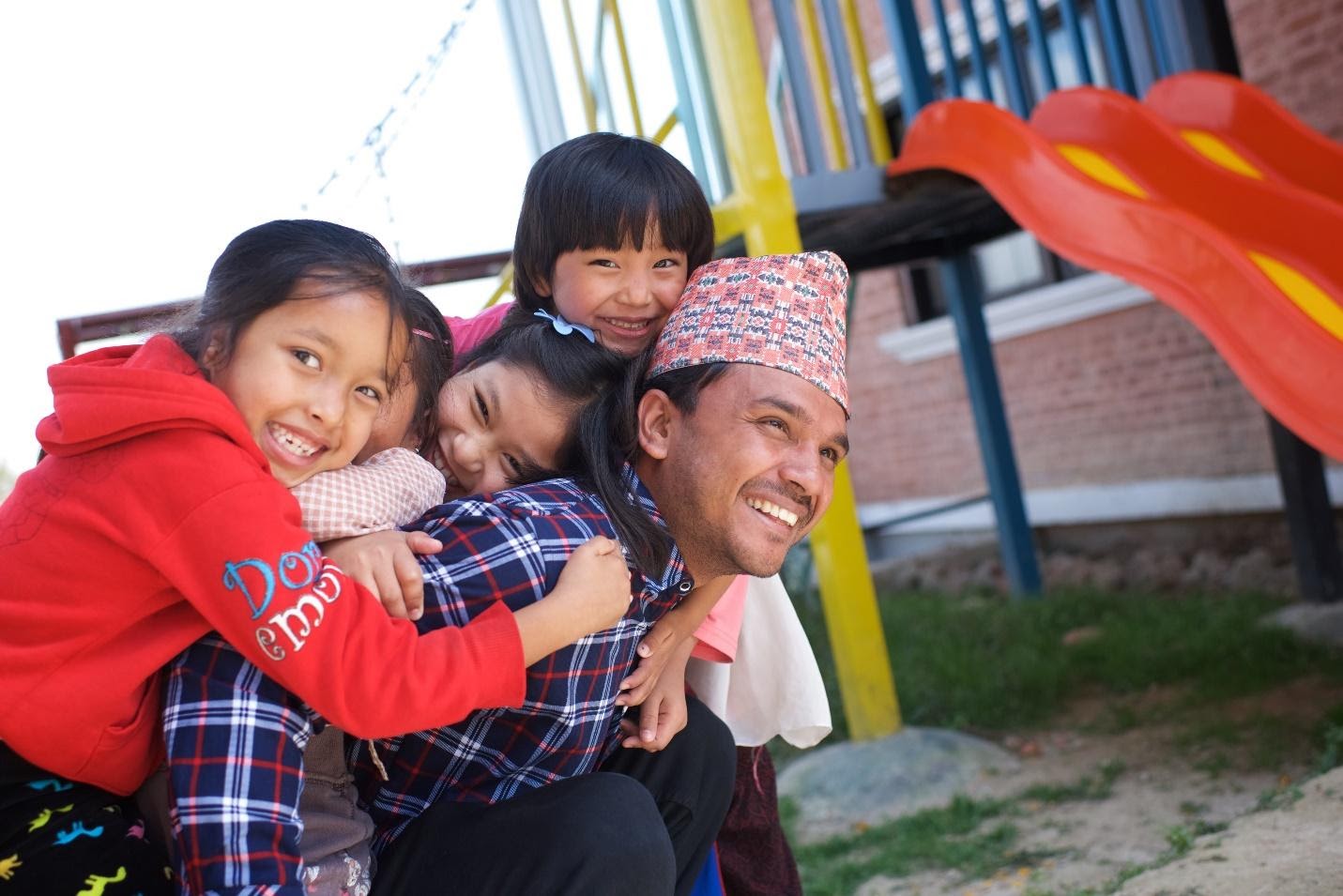 Photo taken by Lena Stein.
Recreation & Culture
Happy childhood memories often grow around recreational and cultural activities within the broader community: art, leisure, sports, festivals, rituals, and more. Many of the children who have grown up in NYF's children's homes look back fondly on the celebrations enjoyed here, identifying these as part of what makes these homes a real family environment. NYF is especially committed to connecting the children to the rest of Nepalese society, their history, and the individual regional cultures they come from.
Each year, Olgapuri holds a farewell celebration for outgoing children and a welcome party for newcomers. A joint birthday party is held each spring, and each fall, Olgapuri Day commemorates the day the village first opened its doors. Nepalese holidays are honored, including Dashain, Tihar, Yomari Purnima, Holi, and more.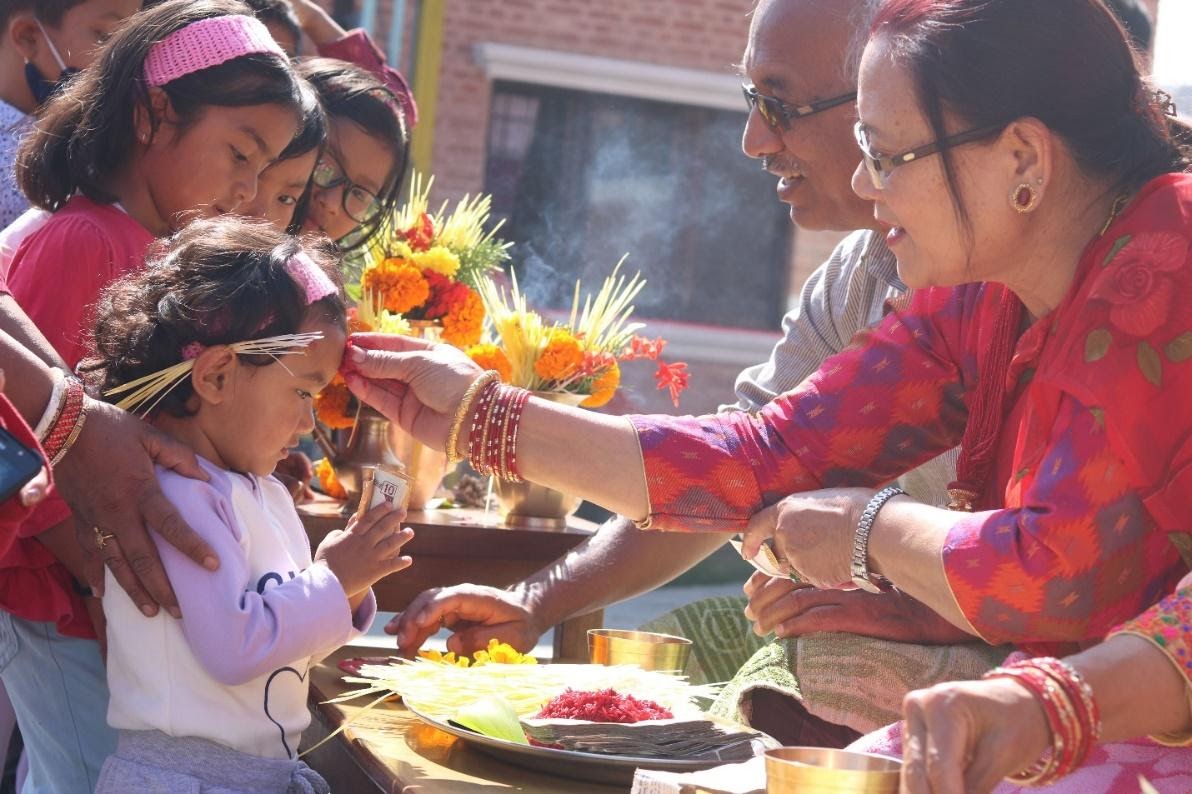 A child receives Tikka blessings from house parents during the 2020 Dashain celebration at Olgapuri Children's Village. Occasionally, these celebrations are held jointly with other local children's homes, to deepen the sense of community.
Your Donations
Olgapuri Children's Village is supported by thoughtful gifts from donors passionate about child welfare, with some individual children supported through our Sponsorship program.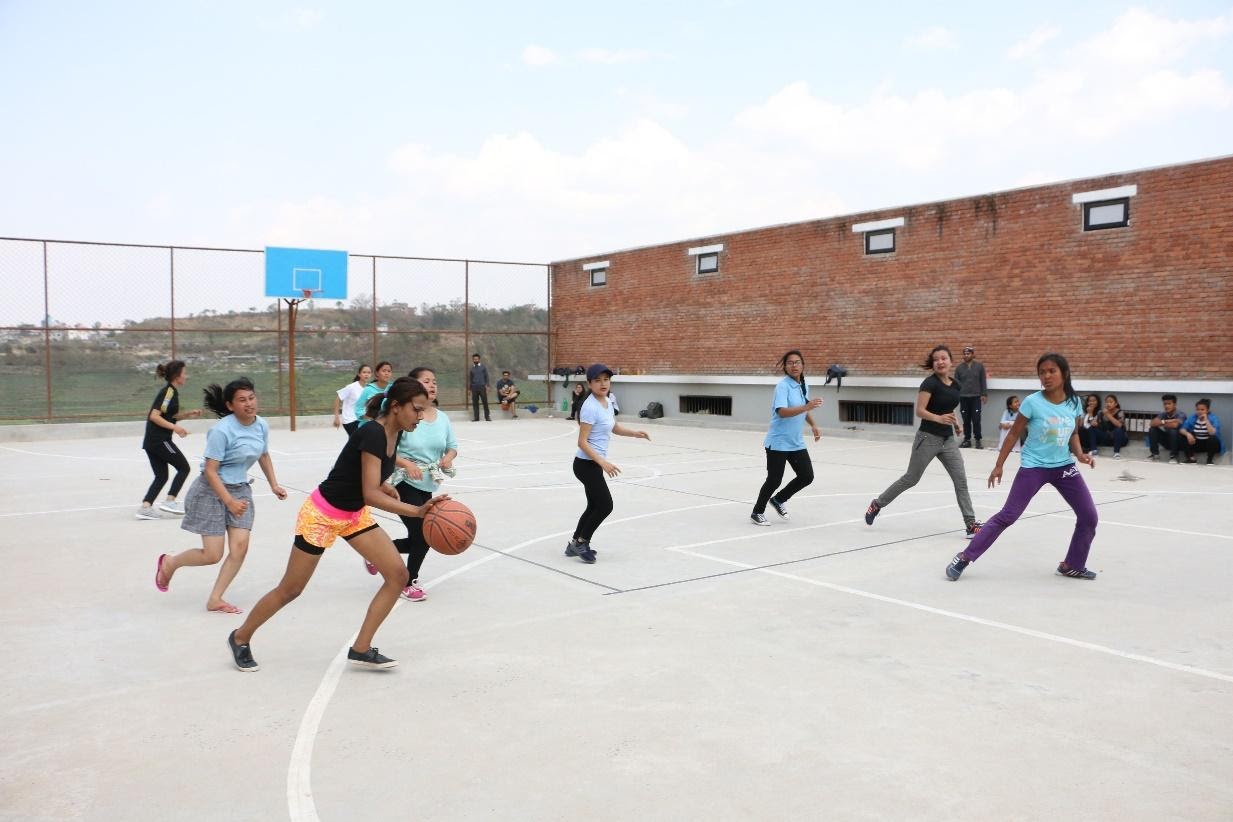 Recreation isn't just for special occasions and holidays. The children are encouraged to spend leisure time together, playing sports outside or making memories with board games and craft projects. Basketball, soccer, hiking, cycling, gymnastics, dancing, and swimming are beloved activities at Olgapuri.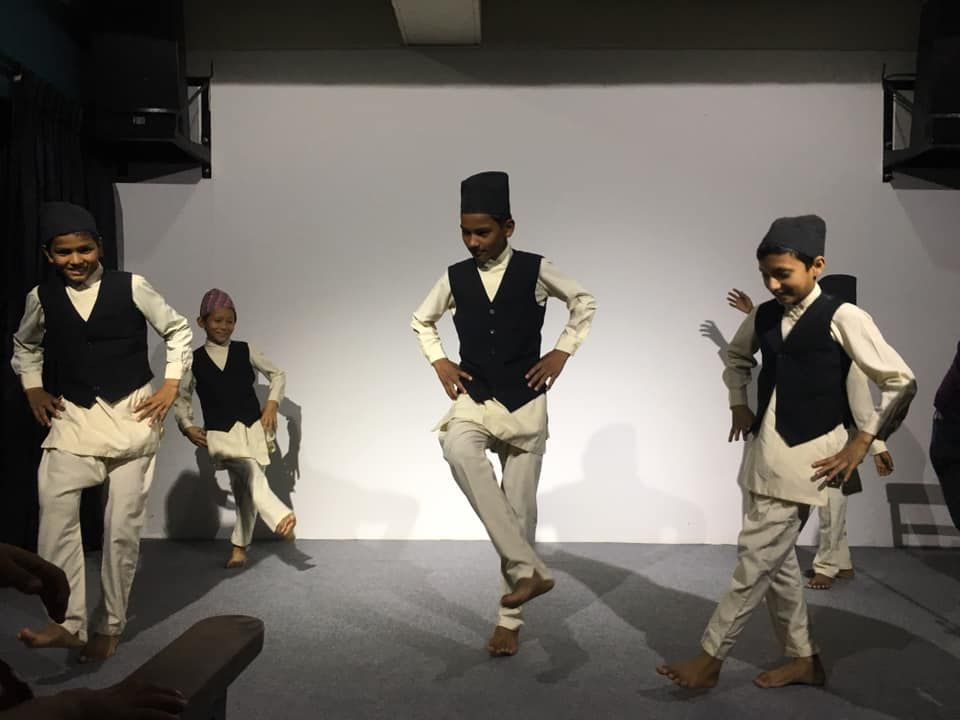 A special "movie theatre" beneath the dining hall allows staff members to screen movies and documentaries on Friday nights, and the space is often enjoyed during the week by children wanting to organize talent shows, recitals, and performances.