Scholarships for Students with Disabilities
Students with disabilities—those with deafness or blindness, chronic health problems, mobility challenges, or other physical limitations—face particularly strong systemic barriers in Nepal. However, once given the chance to pursue their educations, these remarkable students shine.
That's why NYF created a special scholarship fund especially for them. The work these students do is slowly chipping away at Nepali society's negative view of disabilities of all kinds.
And each student receiving a Students with Disabilities scholarship is benefiting from the challenge of an education.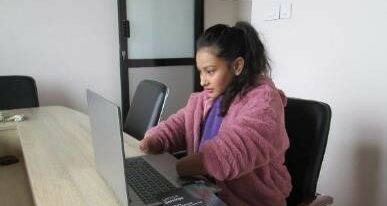 Sabita, 20, had a deep passion for science - but when she lost both hands in an electrical accident in 2012, she dropped out of school for two years, depressed by the certainty that her dreams could never come true. Fortunately, the social workers at NYF know there are resources for students like Sabita - and they know how to fight for students in unique situations. Sabita's high marks on Nepal's notorious Iron Gate exam earned her a place at a competitive science school for 11th and 12th grade - and once she completes her final exams this year, Sabita will be moving forward into college, studying paramedicine.
Educational Support for Each Individual
Scholarships for Students with Disabilities are available for students from K-12, college, and beyond.
These scholarships are tailored to each individual student's situation, taking into consideration their particular needs, ambitions, family situation, and more. Expenses covered include tuition, necessary program materials, housing and board near their campuses, and transportation. In some cases, a special boarding school is the solution. In others, in-home tutors or aides are required. Frequently students are provided with devices designed to accommodate their special need.
Where needed, students may also be provided with access to psychological support through Ankur Counseling Center.
NYF social workers keep involved with each student and their schools, advocating for each individual's right to prove his or her own capabilities. When students experience pushback from school administrations, our social workers intervene to ensure these students are granted the educational opportunities they know they are capable of pursuing.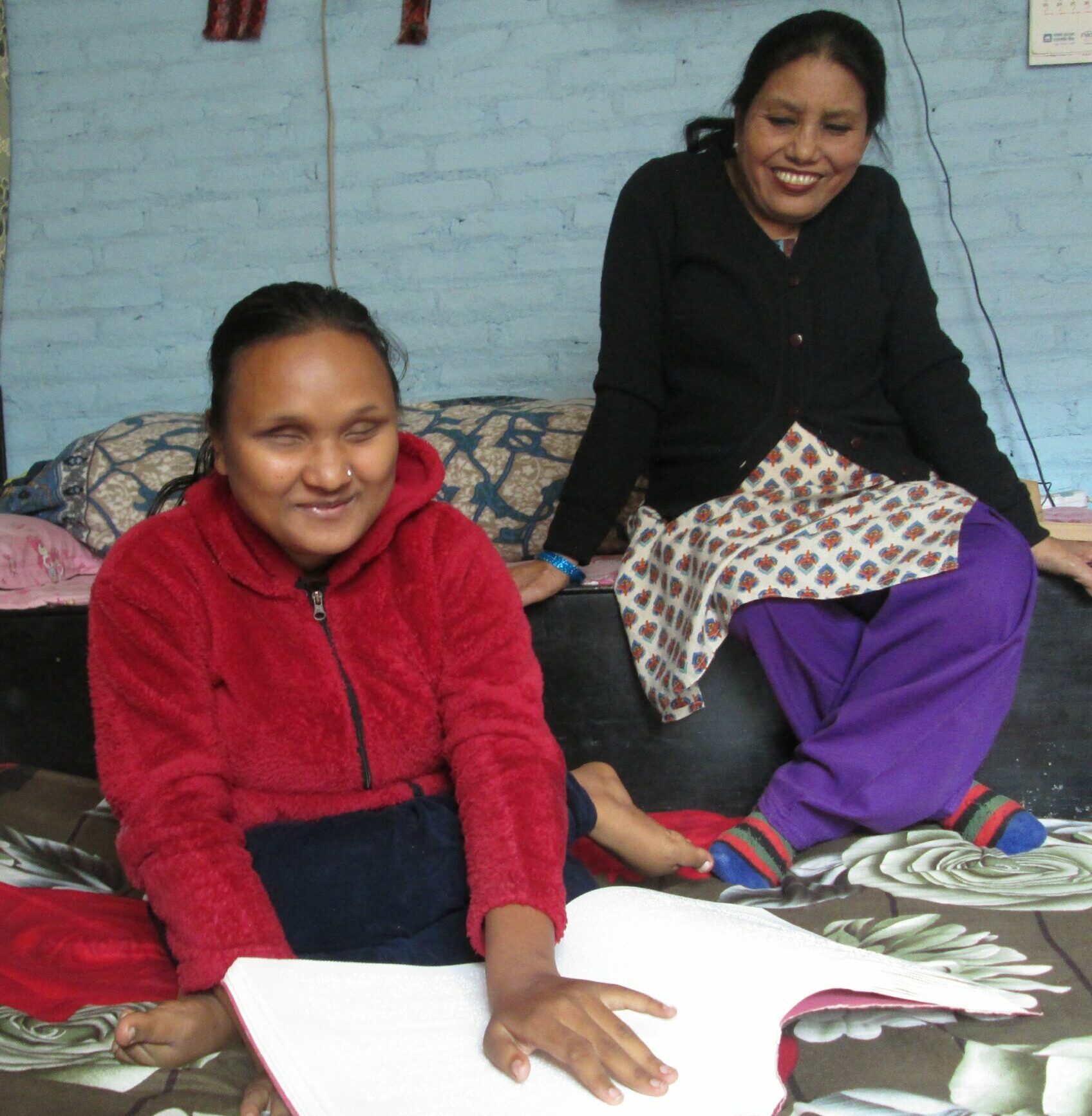 Rita*, 17 (left), is blind, and she is also paralyzed from the waist down. Her family has worked hard to give her the best opportunities possible, but her lifelong health costs have been a challenge - and many schools have refused to admit her due to her special care needs. Rita is bright and motivated, and she deserves an education! Her scholarship includes Braille books and an in-home tutor who is helping her study at her own pace, to catch up on the years of school she has missed. Both she and her mother (right) are delighted with the progress she has made!
NYF is proud to have supported students with disabilities throughout their school careers who have achieved remarkable things:
An early student with blindness now runs a respected Nepal-based nonprofit especially for children with limited sight
Scholars with deafness frequently enter the teaching profession, focusing their efforts in schools for the deaf
Other students with disabilities have gone on to excel in careers completely unrelated to their ability status—as lawyers, entrepreneurs, and more!
As in NYF's broader Scholarship program, after graduation, financial support from NYF ends to encourage each student to enter the workforce as soon as possible. NYF makes sure to leverage its network of contacts throughout the country to support these graduates in their job searches, and help is available to each in areas like resumé writing, interviewing practice, and more through the Vocational Education and Career Counseling program.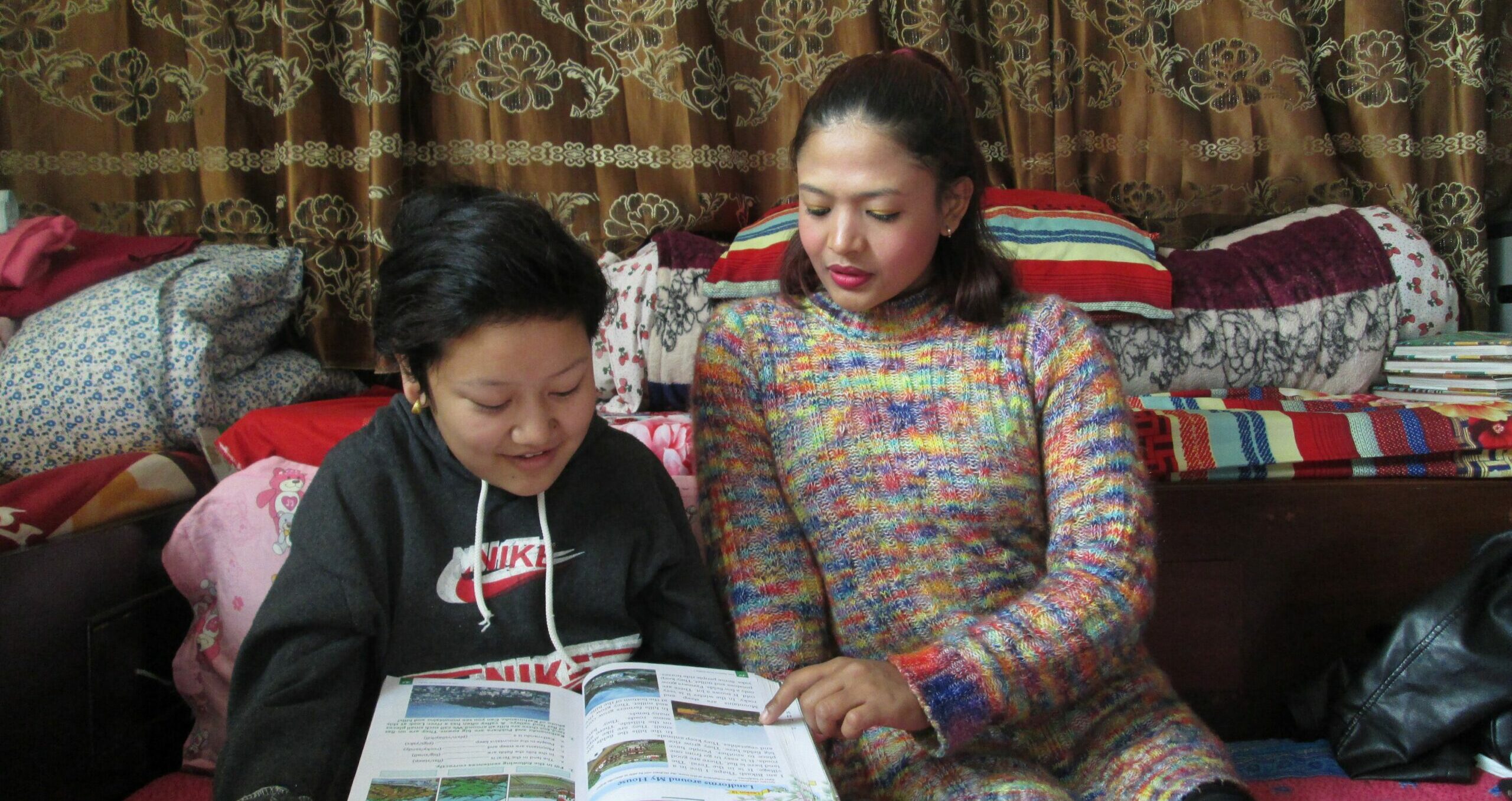 Srijana* (left) has a chronic health issue that makes regular school attendance incredibly challenging. Though she is highly motivated and very bright, she has also been very discouraged as she's fallen behind her peers through no fault of her own. Her family didn't know what to do differently, and they struggled to keep up with school material costs at the same time as Srijana's hospital and medication bills. NYF stepped in to have a tutor (right) work with Srijana during times when she can't attend class regularly, and the scholarship even includes a bit of medical support as well. Srijana is catching back up with her peers now, and she feels much more confident in her abilities.
History
At the time NYF was founded, educational opportunities were relatively rare for most children in Nepal. In the three decades since NYF was founded, the Nepali school system has come a long way in extending quality educational opportunities to all children. While there is still plenty of room to improve equity across all demographics, NYF is proud to have been part of this remarkable era of change. As Nepal's capacity has developed, we have regularly revisited our approaches to ensure we are still maximizing the potential impact of scholarships!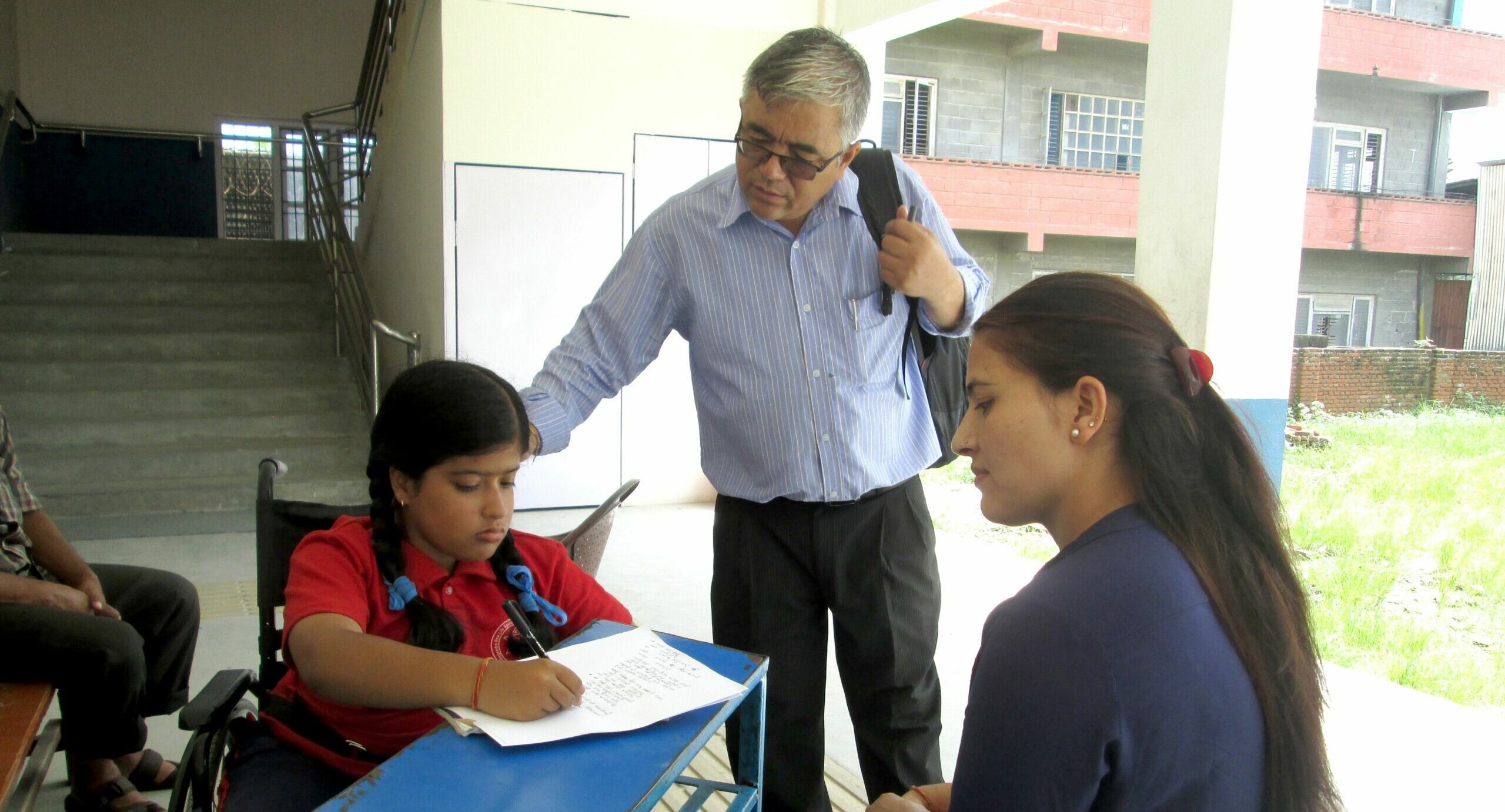 Jyoti*, 10 (left), is finishing up an after-school tutoring session while her father watches encouragingly. Jyoti's scholarship covers her wheelchair, school expenses, and the tutoring sessions that are helping her catch up after an accident put her out of the classroom for nearly a year.
Your Donations
Scholarships for Students with Disabilities are funded through unrestricted donations, by thoughtful gifts earmarked for students with disabilities, and through our Sponsorship program.