June 17, 2021
Nepal's Second COVID Surge Continues – New Updates from Som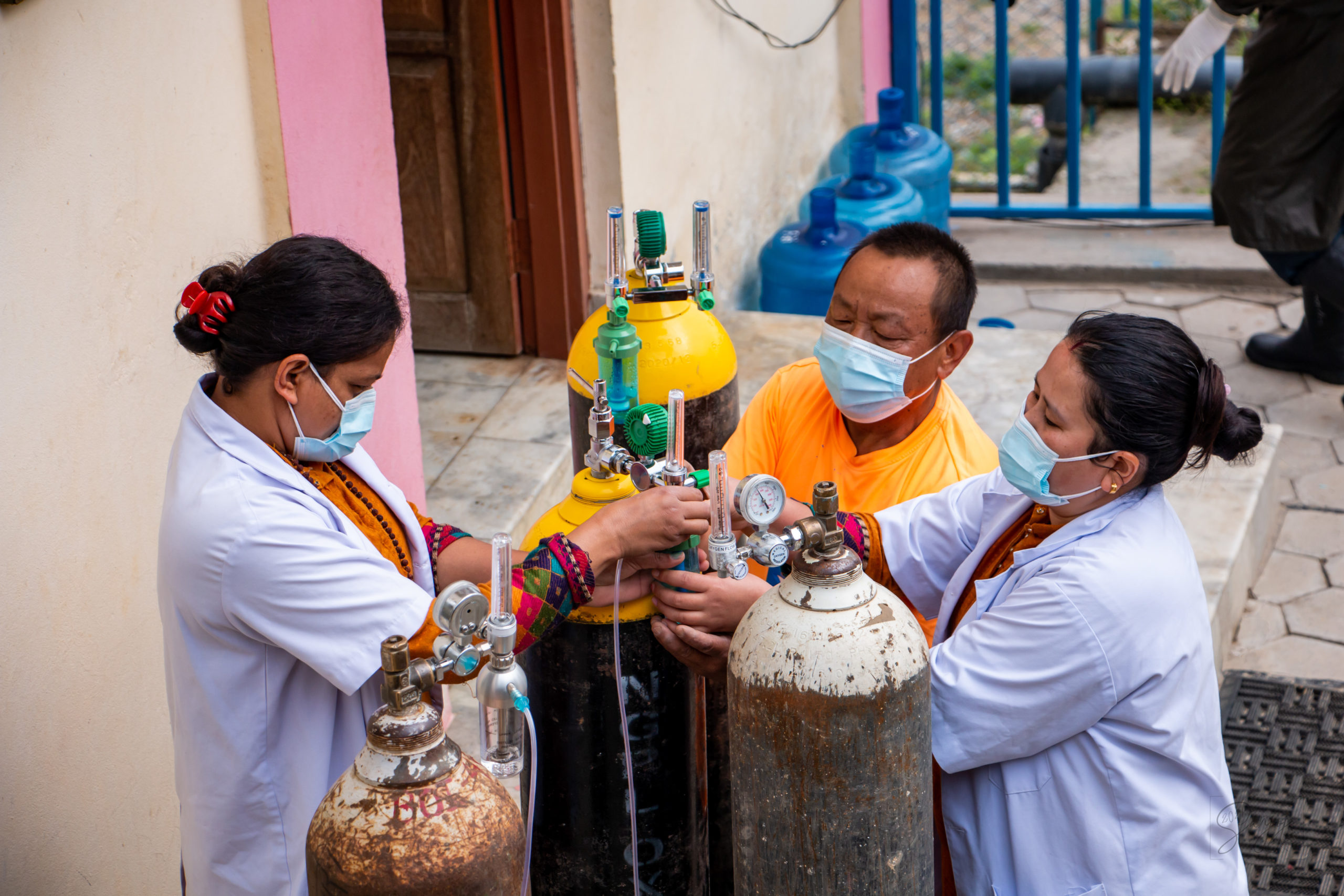 Nepal's second surge of COVID-19 seems to have calmed, but the danger has not passed. This week, NYF president Som Paneru has given the US team an update from his vantage point on the ground in Nepal. (Below, Nutritional Rehabilitation Center staff members arrange precious oxygen cylinders for use in the COVID Isolation Center.)
For details about the impact this most recent crisis has had on our work providing Health, Shelter, Freedom, and Education, please click here. Thanks to the dedicated and compassionate team in Nepal, the children in NYF's care remain safe and healthy!
COVID in Nepal – the Second Surge
Som's description of Nepal's lockdown is intense: essential food outlets are only open for a couple of hours each morning, with the remaining businesses completely closed down to slow the spread. Transportation, both public and private, is halted. Only vehicles for essential services are allowed in the street.
Domestic flights are completely grounded, and only four airlines are allowed to operate international flights. Even these occur only once a week. The passengers are very carefully selected and are either Nepalese citizens returning home or aid workers. Chartered flights arrive periodically, bringing relief materials.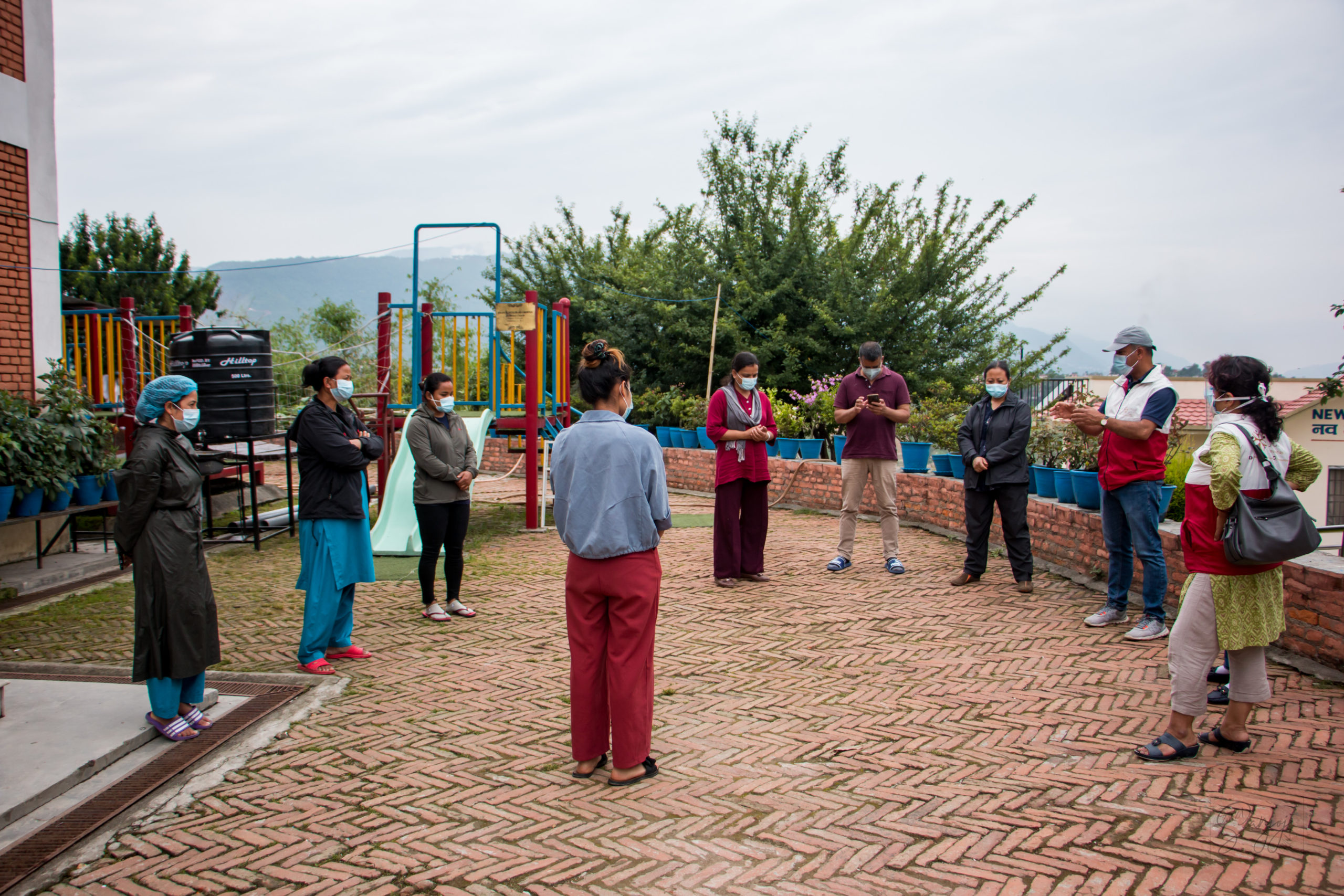 The infection rate is beginning to drop, as is the reported death toll. Som reports that the hospitals are less overwhelmed, and for the moment, there seem to be enough hospital beds for the current patients. (Above, Som and the Nutritional Rehabilitation Home team meet outside to receive up-to-date information.)
However, different from last year, the virus has now reached into very rural areas. Here, people do not have access to COVID tests, and they often do not go to hospitals, making accurate tracking and reporting impossible. Some hospitals in Western Nepal, the epicenter of the current surge, report that they are seeing fewer people arrive – but those who do are arriving from very rural areas, and in critical condition.
These new developments will impact NYF's planning and programming as we proceed into the coming months.
And of course, the halting of economic activities during this extended lockdown is once again worsening human suffering. Families are struggling to make ends meet, hunger is on the rise, and individuals with chronic medical conditions are unable to access care.
But the vaccine situation in Nepal is dire. At the beginning of 2021, vaccine donations arrived from China and India – but future vaccines promised by India never arrived, leaving many people throughout Nepal only partially vaccinated with the first dose of AstraZeneca. Another one million doses have arrived from China, with more donations pending from the UK, Denmark, and the United States, but distribution will be challenging in the midst of this surge. Rural populations will be especially difficult to reach. (When vaccines first arrived in Nepal, front line workers were prioritized, so NYF staff members working with COVID patients have received their vaccines.)
Time to Prepare
Public health officials are predicting a third wave in the fall, with children likely to be impacted more than in the past two surges. The Nepalese government has already warned hospitals, urging them to prepare pediatric ICUs. Ideally, hospitals will prepare at least 25% of their existing ICU beds to suit children.
NYF is taking this warning seriously, planning ahead using lessons learned during this second surge.
Especially in Nepal's urban areas, family homes are often quite cramped, with multiple family members sharing a single bed, and multiple family branches sharing a single residence. In late April, COVID-19 had already reached Nepal from India before the country locked down. This trapped many families in very close quarters with at least one person who was already infected with the virus – and with not enough room for social distancing.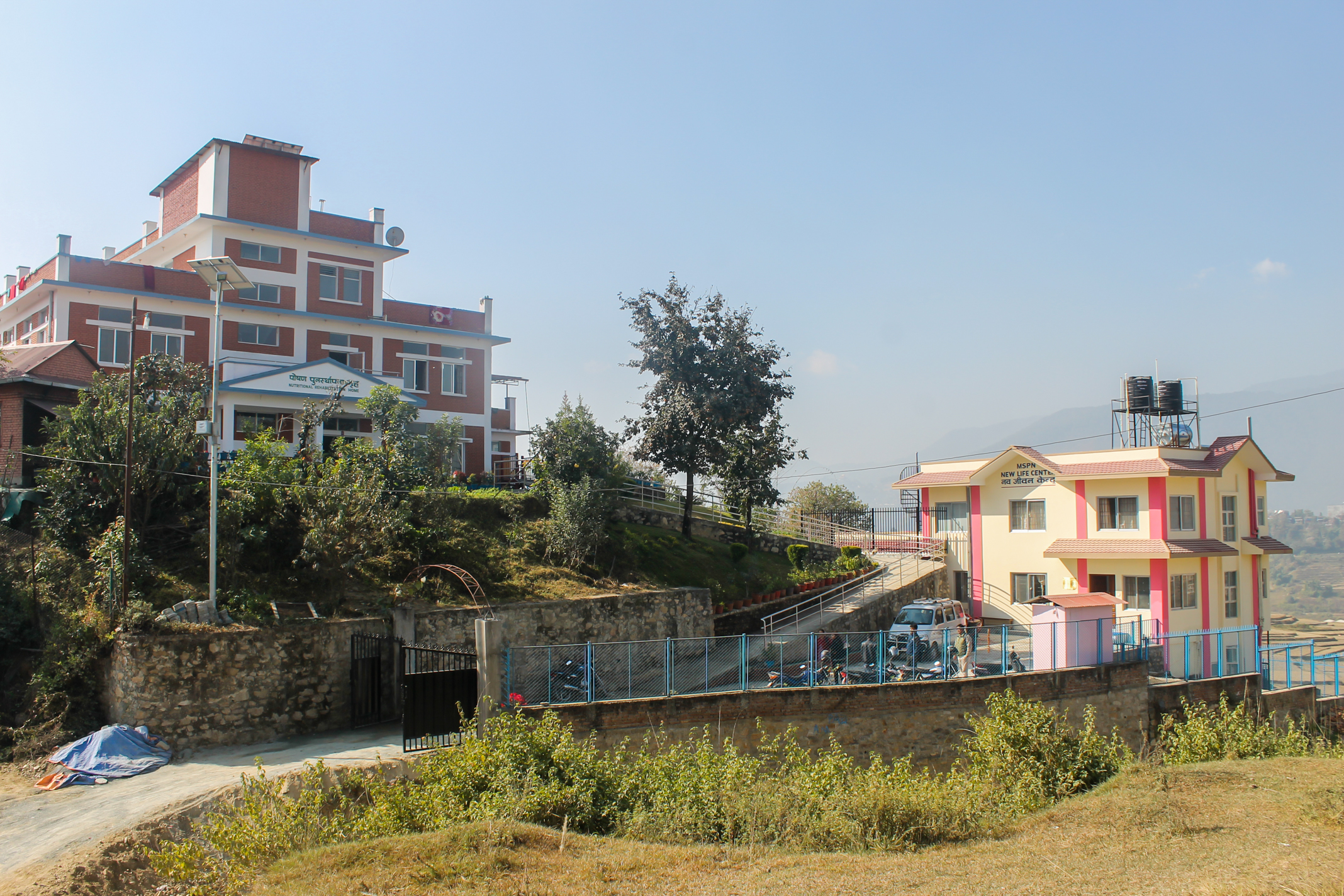 Our COVID Isolation Center (split between our flagship Nutritional Rehabilitation Home, at left in the photo above, and the New Life Center, right) played an important role in slowing the spread in Lalitpur, just outside Kathmandu. But we hope to be prepared to do more during the predicted third surge. Som is working in close contact with local health officials to identify ways we can help lower the risks to families in lockdown and save as many lives as possible.
Emergency Nutritional Care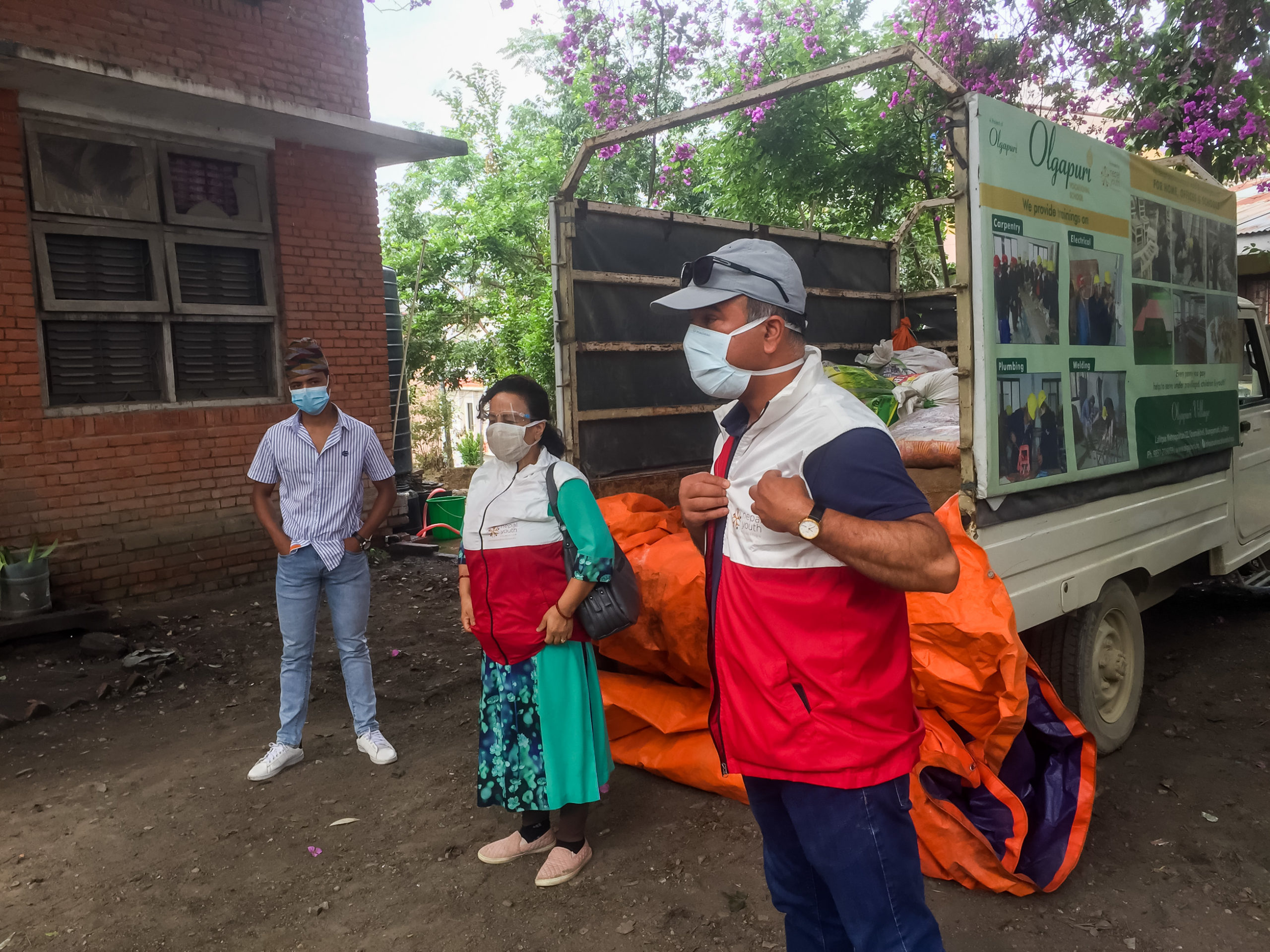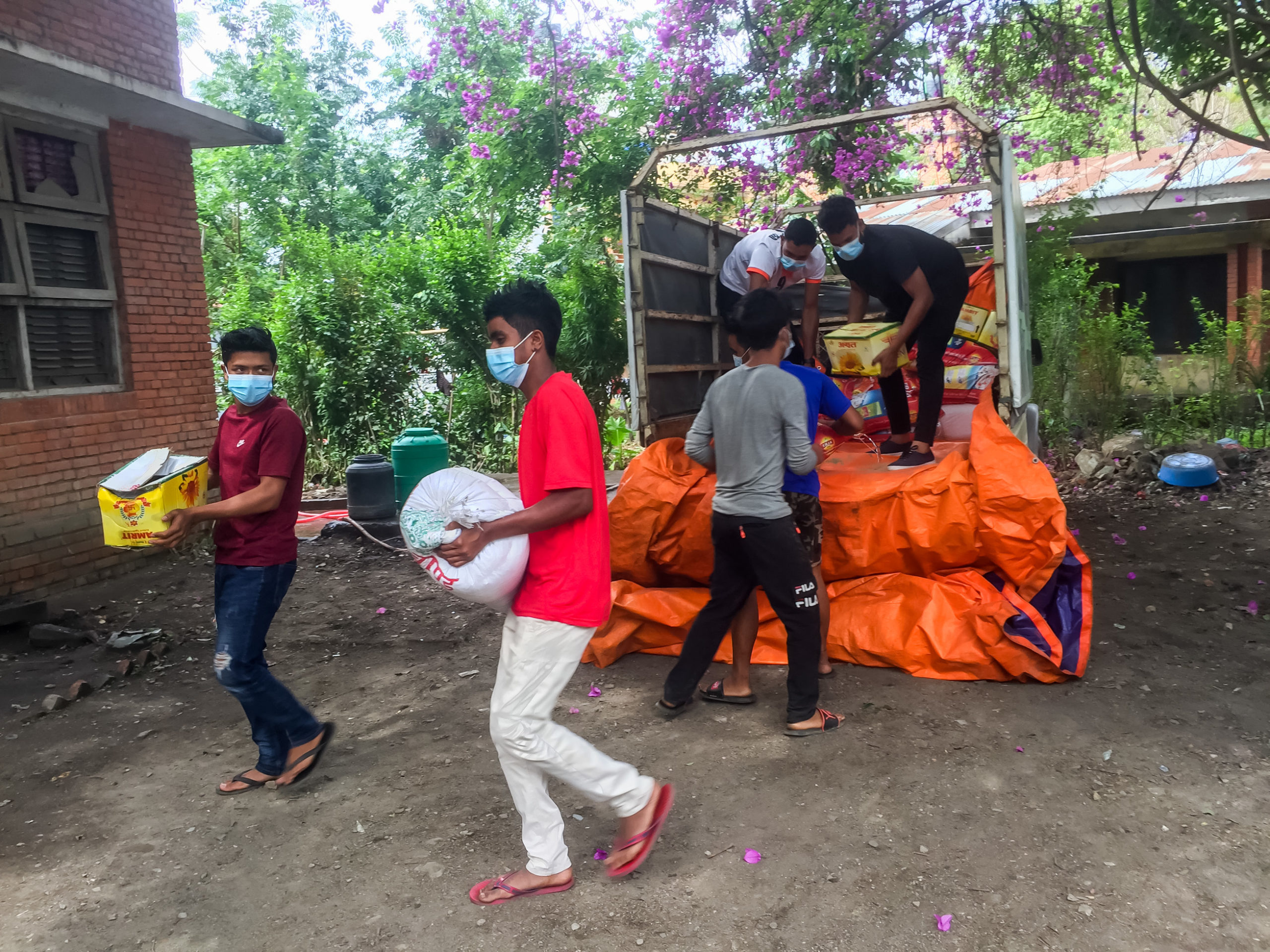 In response to the devastating economic effects of the virus and the extended lockdowns, NYF has expanded our emergency food distribution efforts. We are continuing to run Lito for Life, and we have added food staples like potatoes and other vegetables to our deliveries.
COVID Isolation Center
As COVID-19 tore through Nepal's cities in April and May, hospitals were quickly overwhelmed. Individuals testing positive for the virus were encouraged to isolate at home unless their symptoms became life-threatening.
This approach posed two problems: first, those living in cramped quarters were unable to truly isolate away from their families, and two, many individuals with COVID-19 are unaware of what "life-threatening" symptoms look like. As a result, many people in self-isolation arrived at the hospital too late, and many others unwittingly spread the virus to their loved ones.
Our COVID Isolation Center (in the empty Kathmandu Nutritional Rehabilitation Home and New Life Center) provides a 50-bed space for individuals with COVID-19 who are asymptomatic, or are experiencing mild to moderate symptoms. If symptoms become dangerous, our trained nurses recognize the warning signs right away, and NYF provides a free ambulance ride to the hospital.
In a video made in May, Sajani Amatya shares NYF's gratitude for all those who helped make this swift response possible:
A four-bed High Dependency Unit (HDU) was added as well, providing semi-ICU care to any patients needing to be transferred to a hospital, but for whom a hospital bed had not yet been found. This has been a great life saving addition. Since opening at the end of May, nine patients have received HDU care before being transferred to the hospital.
Most of our patients are under age 18. So far, we have admitted a total of 151 patients, and 115 of them have been discharged after recovering safely. Nineteen individuals have been referred to the hospital, and 17 patients are currently at the center.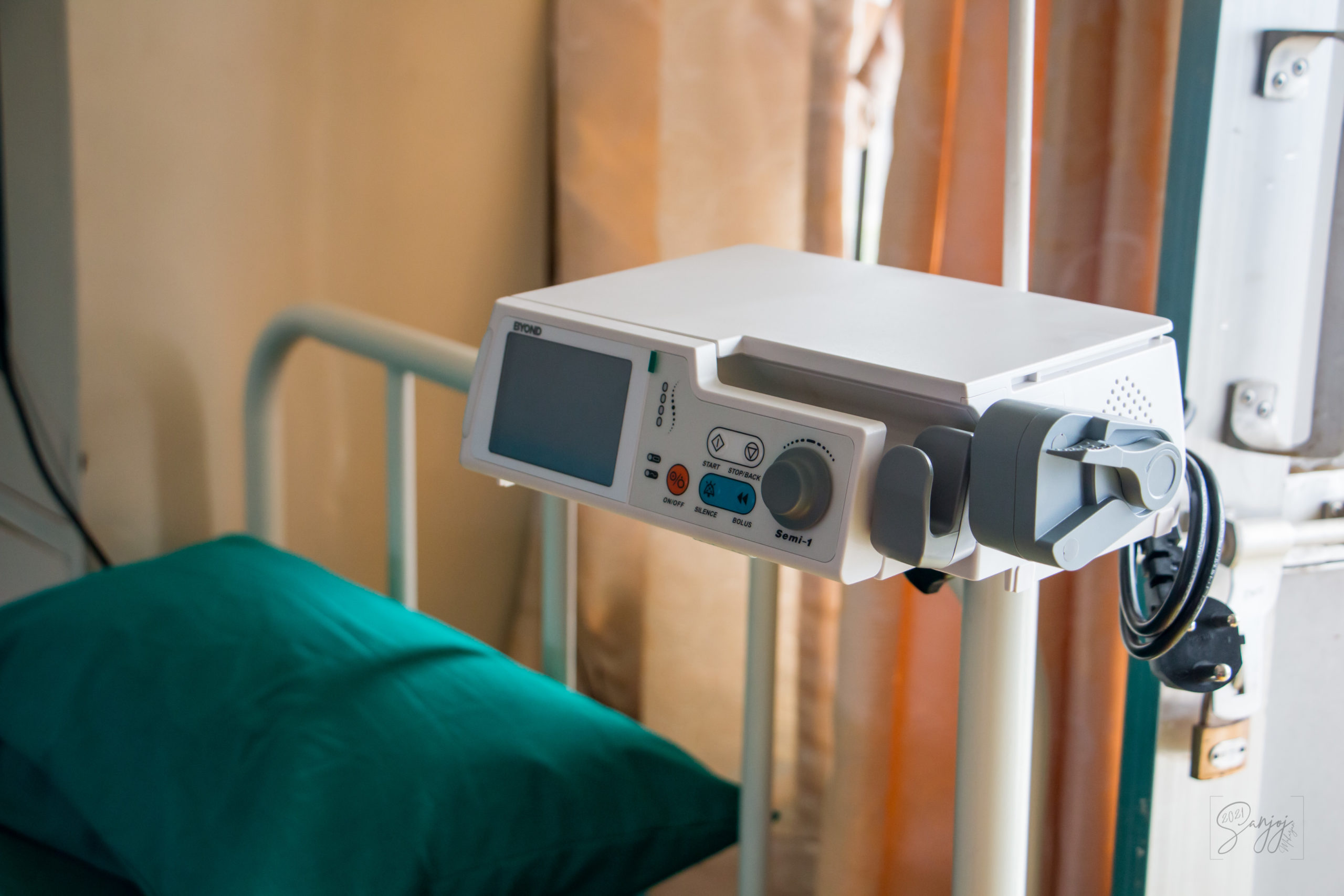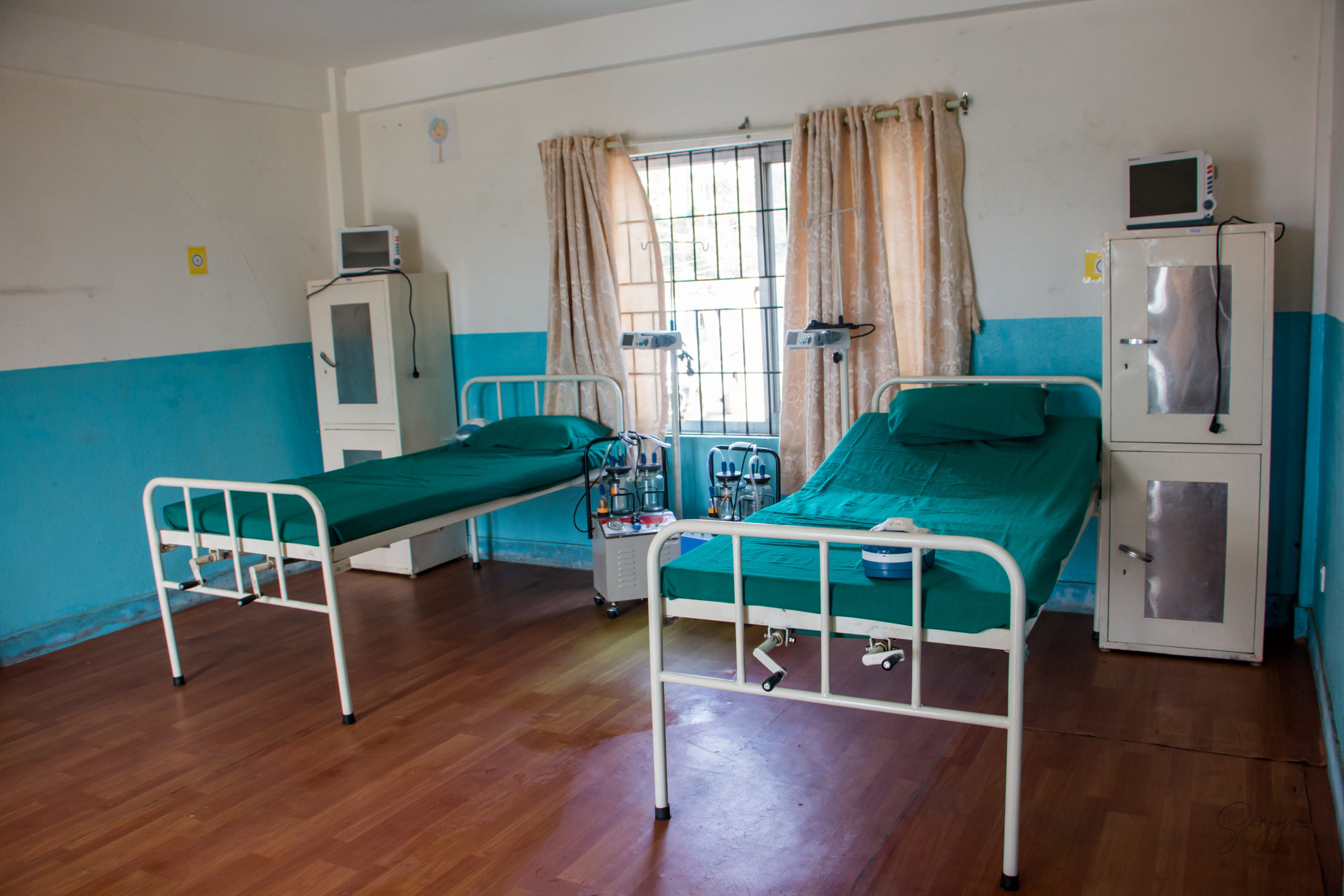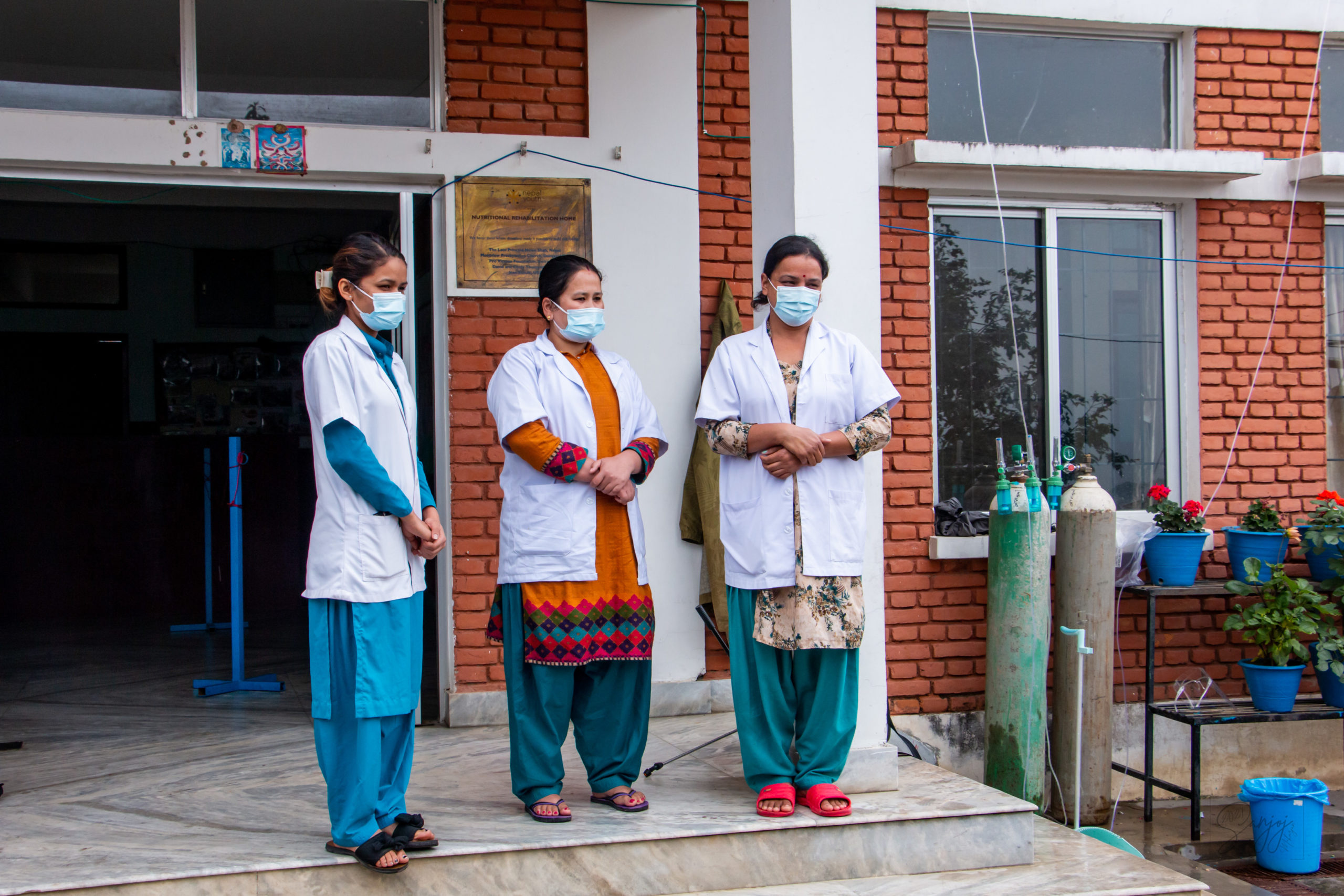 The COVID Isolation Center has also received praise from the National Human Rights Commission, the Women's Right Commission, the District Administration Office of Lalitpur, and even the WHO.
Unrestricted Support
In times like these, even if COVID has provided the inspiration for your gift, the most effective way to give is to provide unrestricted funding. Unrestricted funding allows us to aim each dollar with the maximum flexibility, allowing the needs on the ground to drive our responses as the situation evolves. Unrestricted funding also allows us to continue keeping our promises to the children in our care by ensuring that each of our programs is fully funded and can continue as best as possible throughout the pandemic – and beyond.
To make your generous gift, please click here. Thank you so much for ensuring your #LoveWorks for the children of Nepal!