June 15, 2022
Founder's Day 2022: Thanks for Celebrating with Us!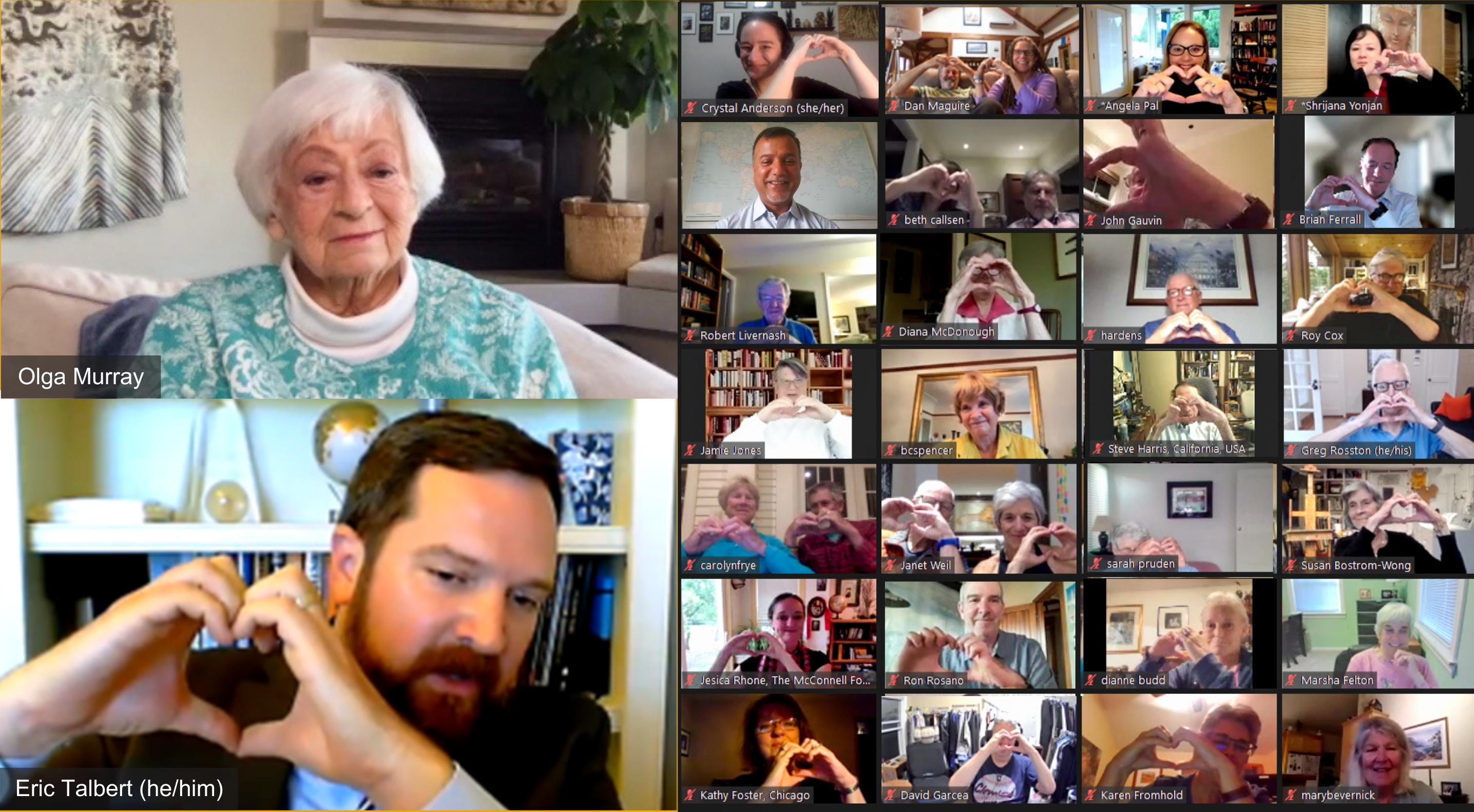 Founder's Day 2022—held over Zoom on Tuesday, June 7th, 2022—was a tremendous success!
Thank you to everyone who signed in live to commemorate another remarkable year of transformative impact in Nepal! Our global team deeply appreciates your many messages of congratulations and support. Olga, especially, is touched by the well-wishes in celebration of her life and work.
The team in Nepal, led by Som Paneru, was so delighted to see everyone's excitement during the event. They were deeply gratified by the warmth and encouragement our community shared with guest speakers Jeena Maharjan and Bishnu Chaudhary. If you were unable to attend Founder's Day in person (or if you would like to share the celebration with a friend or over social media), the full event is now available through our YouTube channel.
It was so wonderful to see our remarkable community of loving supporters from across the world, current and former staff members (especially those in Nepal!), and program graduates. Meeting together in this way is such a joy—and we are so grateful you joined in the fun.
Thank you to everyone who registered, attended, participated, and donated. Thanks, too, to anyone who invited a friend or spread the word on social media. A special thank you goes to co-hosts Shrijana Singh Yonjan and Dr. Angela Pal; videographers Roy Cox and Robin Mortarotti; and guest speakers Jeena Maharjan and Bishnu Chaudhary for helping shape the inspiring presentations; author and philanthropist Isabel Allende for her beautiful birthday wish, and to the volunteers, board members, advisory board members, and staff working behind the scenes. And of course, thank you to Olga Murray and Som Paneru for giving us so much to celebrate!
Olga's 97th Birthday Goal
We are so excited to share that we exceeded our Founder's Day 2022 fundraising goal of $97,000 in honor of Olga's 97th birthday! This includes donations, pledges, and auction bids.
Thank you to each wonderful supporter who donated in honor of Founder's Day 2022! Early gifts carried us over halfway to our goal, and the remarkable generosity during our event carried us well over our goal amount. Your gifts will make a transformative difference providing Education, Health, Shelter, and Freedom to children in Nepal!
The warmth, love, and kindness of our incredible community is truly humbling for all of us on NYF's global team. Perhaps most of all, we are humbled by the trust you place in us with each thoughtful contribution to the causes we share.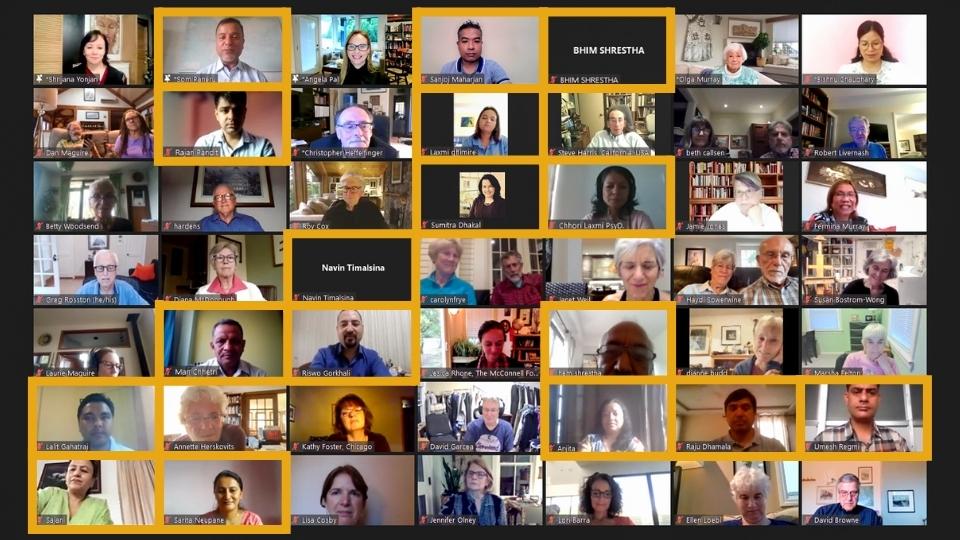 Thank you!
Thank you for helping our global team transform lives every day in Nepal. Whether your focus is nutrition programming, girls' education, vocational and entrepreneurship training for young adults, childhood mental health, or safe housing for kids, YOUR SUPPORT makes a tangible, positive difference in the lives we touch.
Thank you for joining us in daring to tackle some of the toughest, most entrenched challenges facing the children we serve.
Your love is providing Education, Health, Shelter, and Freedom to Nepal's newest generation—and graduates from our programs are proving that your #LoveWorks. Dhanyabad!
If you have not yet fulfilled your Founder's Day pledge, or if you would like to make another thoughtful gift, please do so here.
Lucky Winners
Our U.S. team is contacting auction winners and pledge raffle winners. If you have any questions about this process, please reach out to us by emailing info@nepalyouthfoundation.org. You can also call our office using the number on our contact us page.
---
The Caste Equality Project & Educating Dalit Lawyers
A highlight of Founder's Day 2022 was our announcement of our ambitious new program, the Caste Equality Project!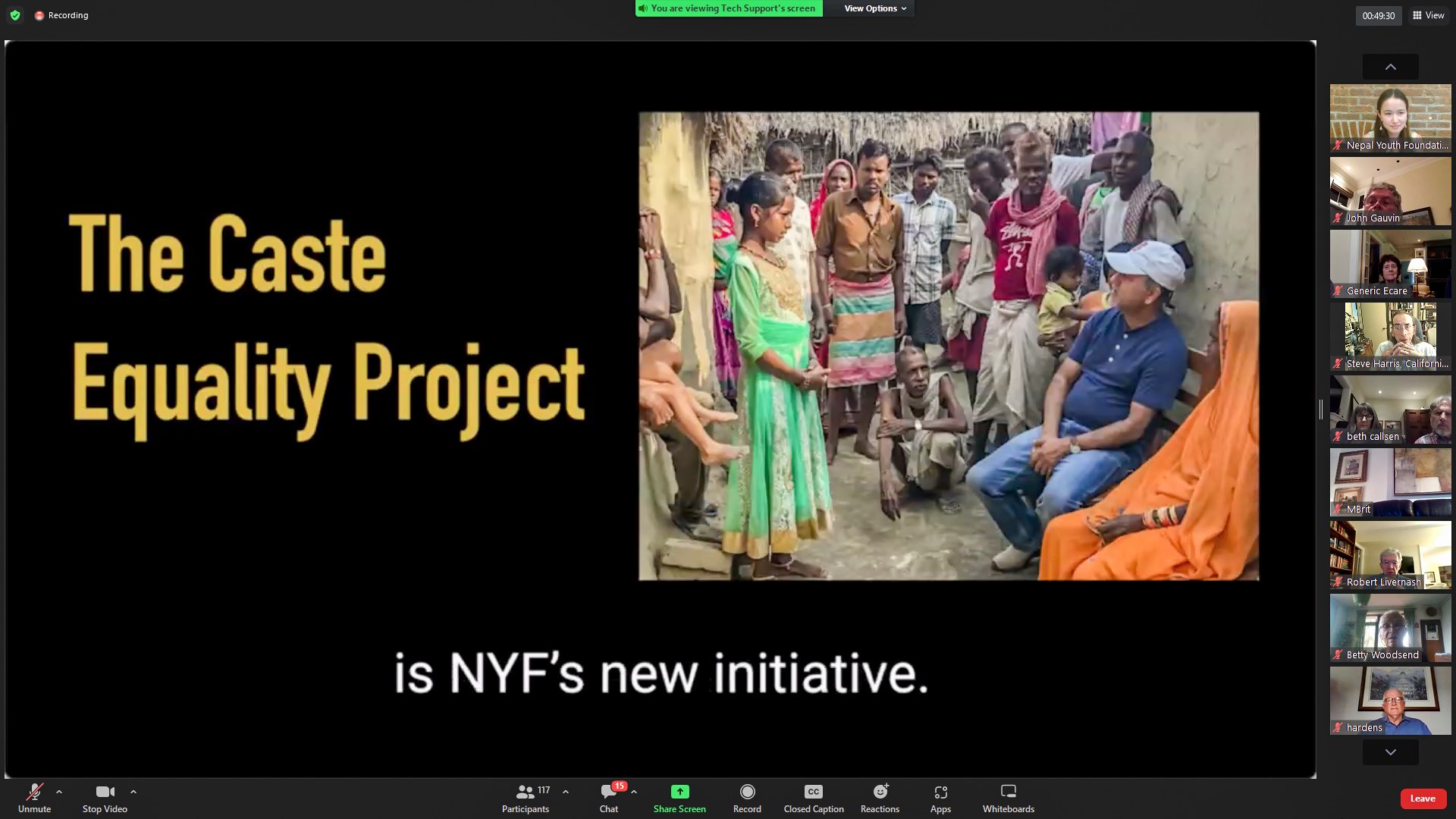 Phase 1: Educating Dalit Lawyers launches the summer of 2022. The first group of 15 students will enter Kathmandu law schools at the beginning of the 2022-2023 academic year. Olga is ecstatic about the potential these young people have to change their world for the better. Likewise, Som and his team are eager to scale our work in the coming years.
We've now published the program pages for these exciting projects (linked above). Meanwhile, we will also be sharing photos, stories, and information about our progress as this information becomes available.
Please keep an eye out for updates right here on our blog about all our programs. We're so excited to share more with you soon about the impact your support is having on the lives of so many!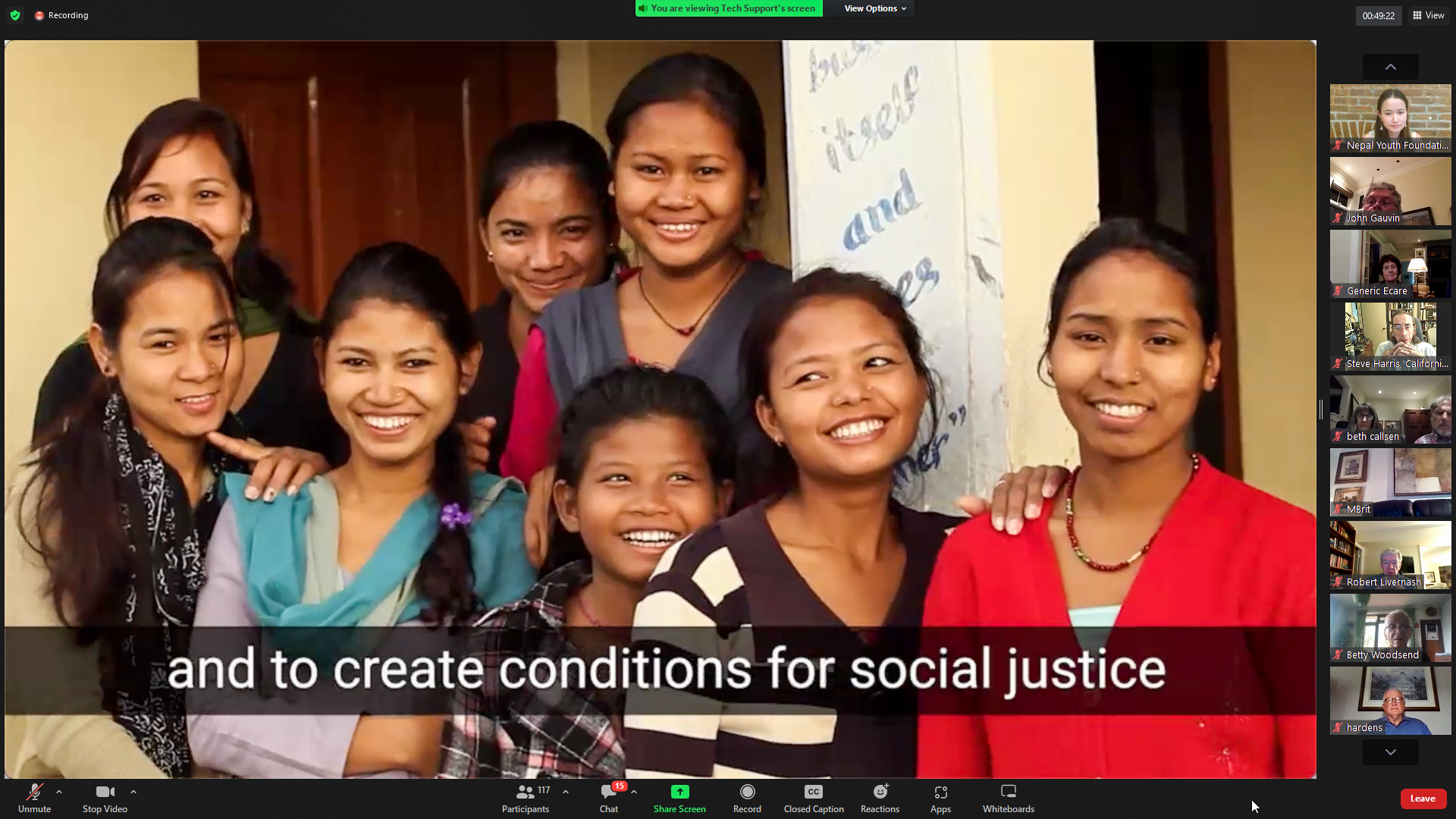 Dhanyabad!

Empowering Transformations, One Gift at a Time
Here are just a few ways your gift powers transformations for children & families in Nepal.
$25
provides 1 one-hour therapy session to a child learning vital emotional skills
$50
provides 20kg of Lito, a life-saving and highly nutritious super flour distributed to families
$300
covers the greenhouse build for a SAAET trainee in NYF's vocational training program
$850
keeps a child safe in a loving family member's home & in school for a year
$1,100
covers one year of living expenses, school supplies, and testing fees for a motivated college student