May 21, 2015
NYF establishes Day Care Centers for earthquake affected children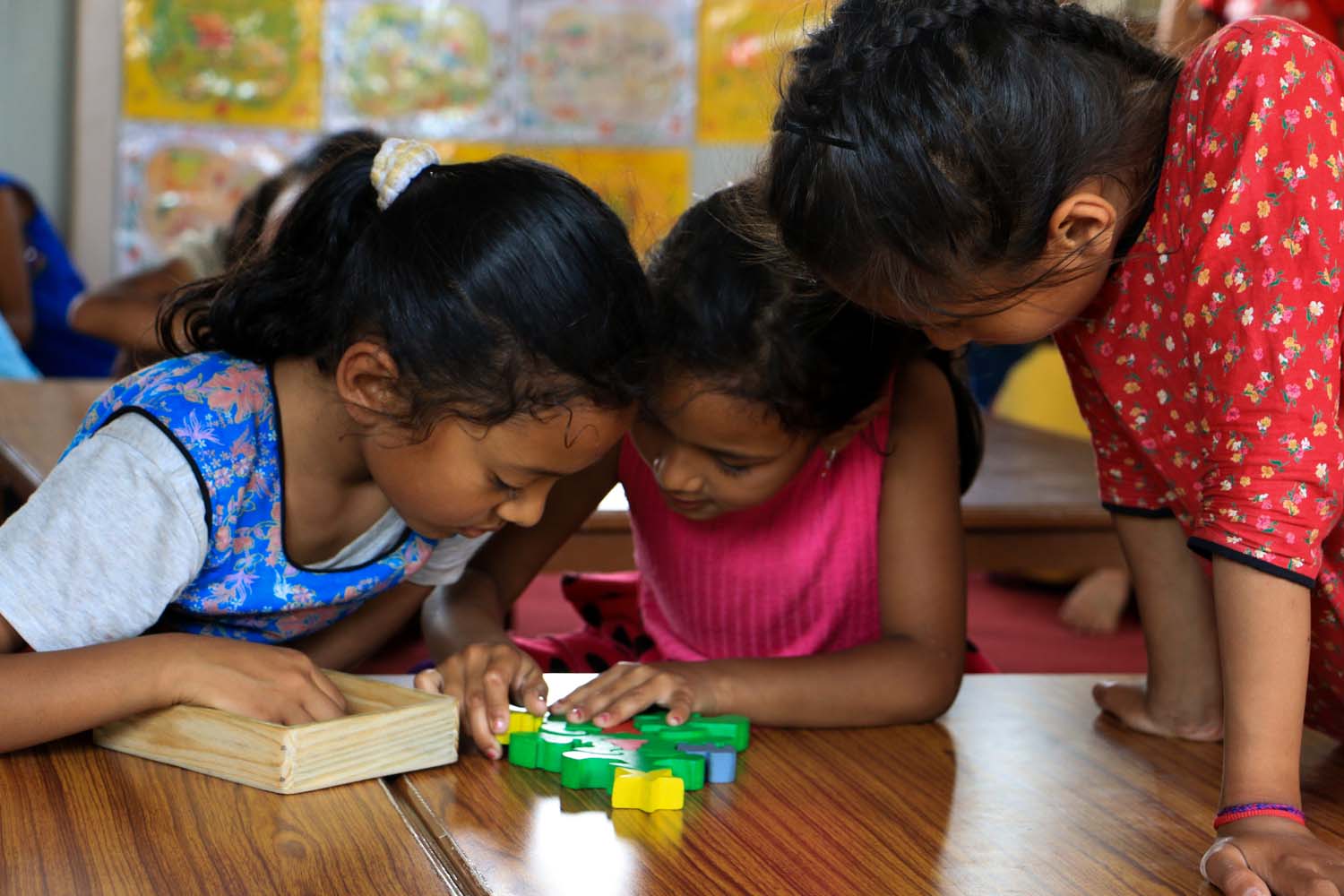 We are rapidly expanding Day Care Centers for earthquake affected children in worst hit areas in Kathmandu Valley. Eight centers are already running in full swing benefiting over 600 children between the age of 2 to 12 years. We are working on running altogether 20 centers in the next few days. Children are provided with education, recreation, nutrition and psychological counseling at these centers. With more than 80% of schools damaged by the earthquake in the worst hit areas, it is uncertain how long it will take for over 1 million children to be able to go back to school.
This program is lead by our ECD Manager Sachita Suwal who is running the centers with help from dozens of volunteers. We would like to thank our entire team for their tremendous work and we would also like to thank our generous donors who have made this possible.
Glimpses of Day Care Center activities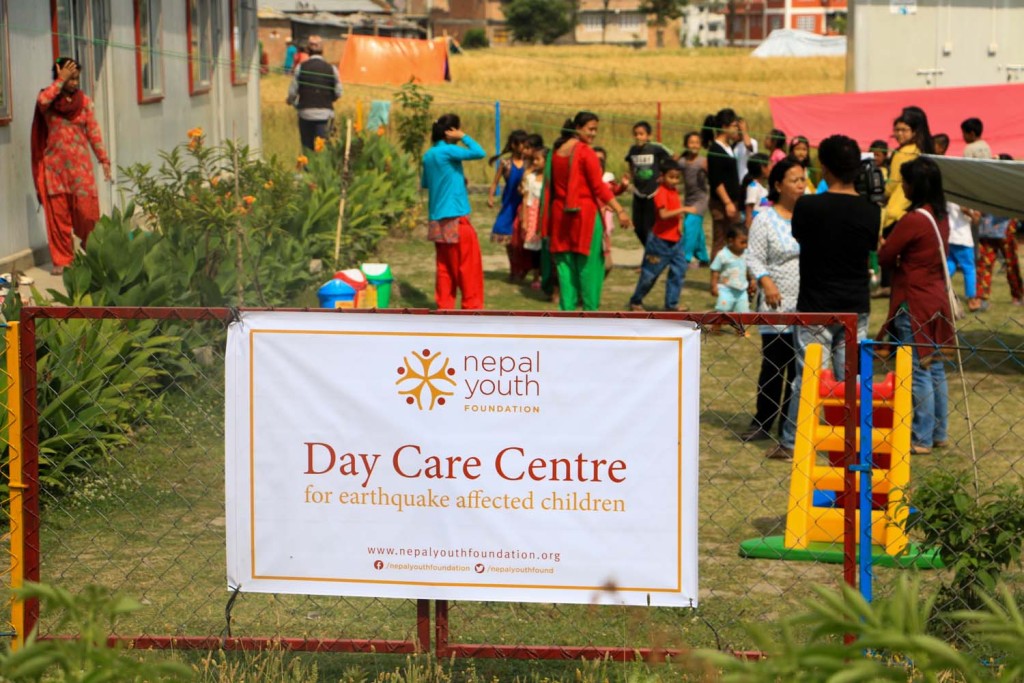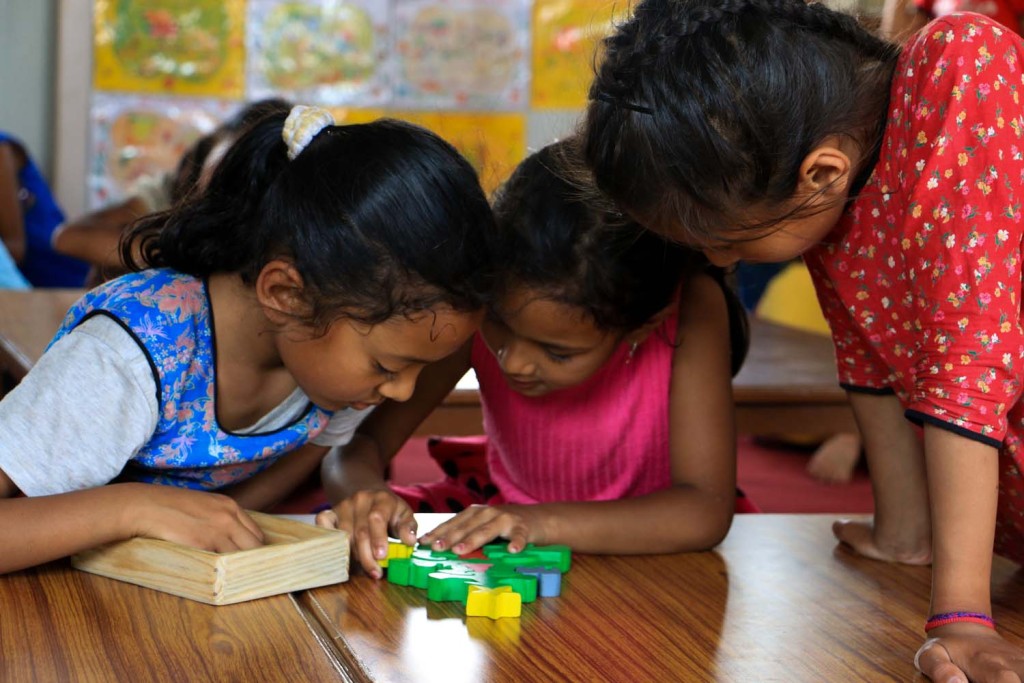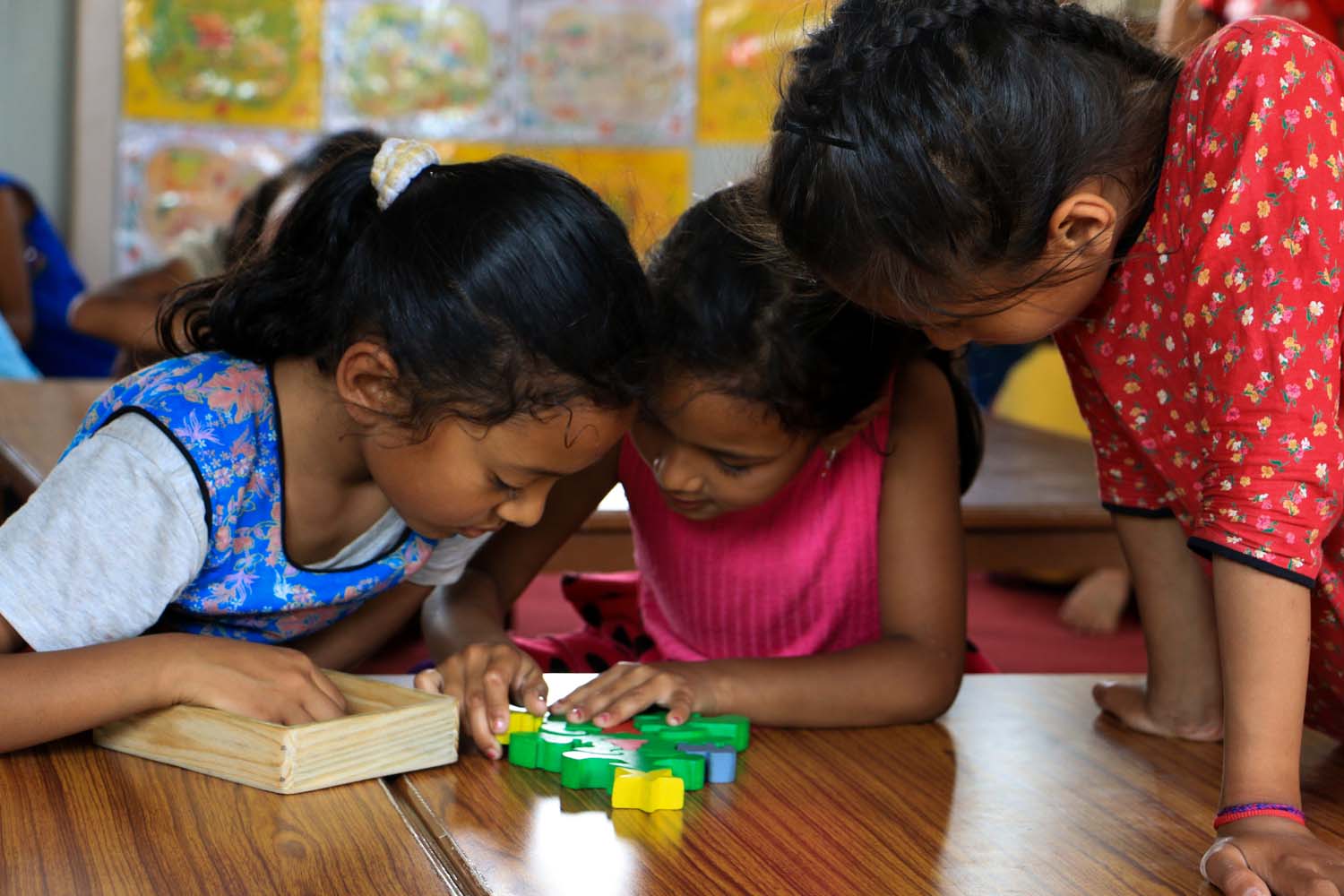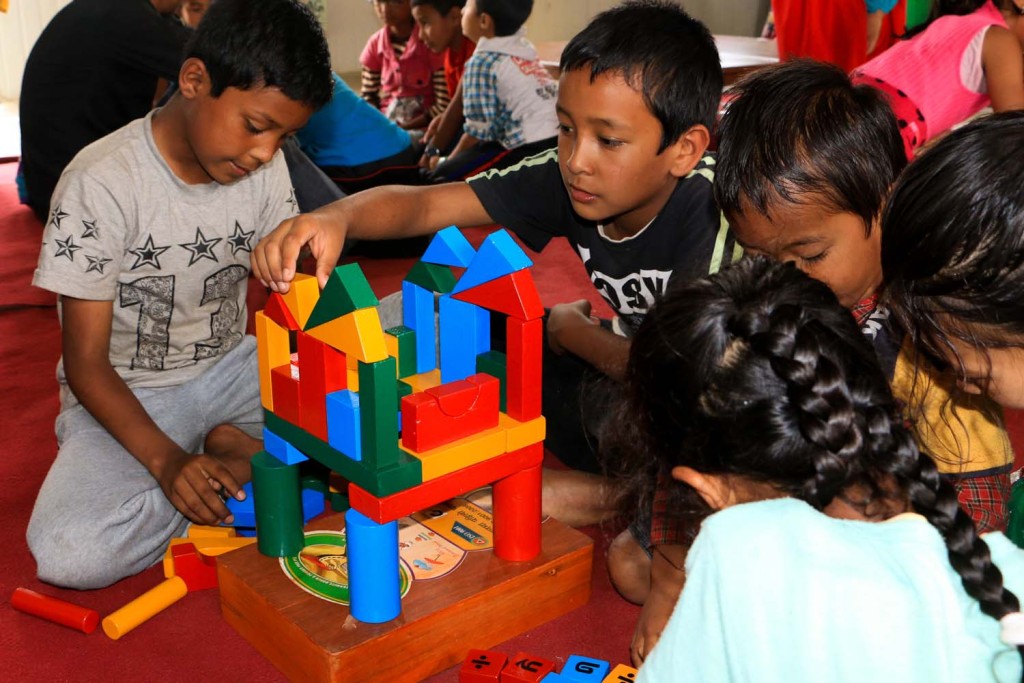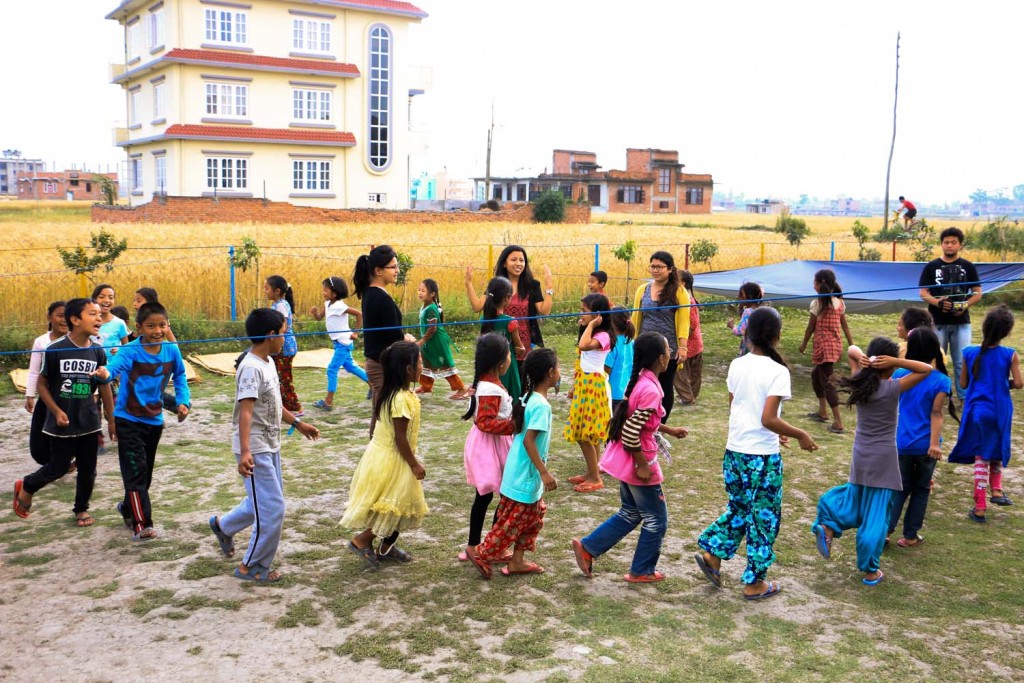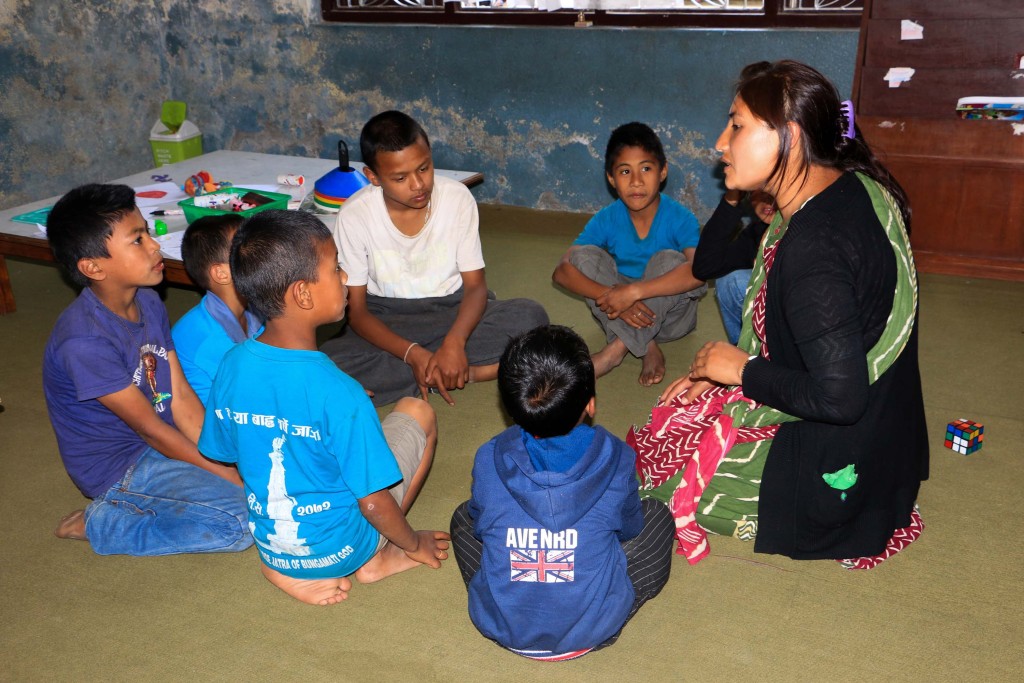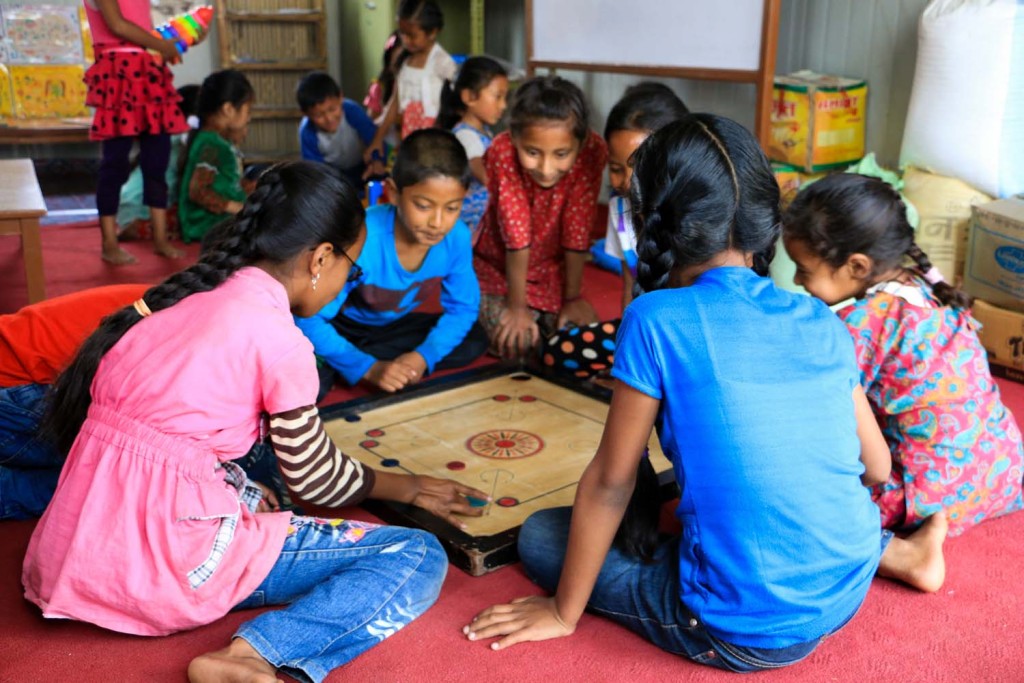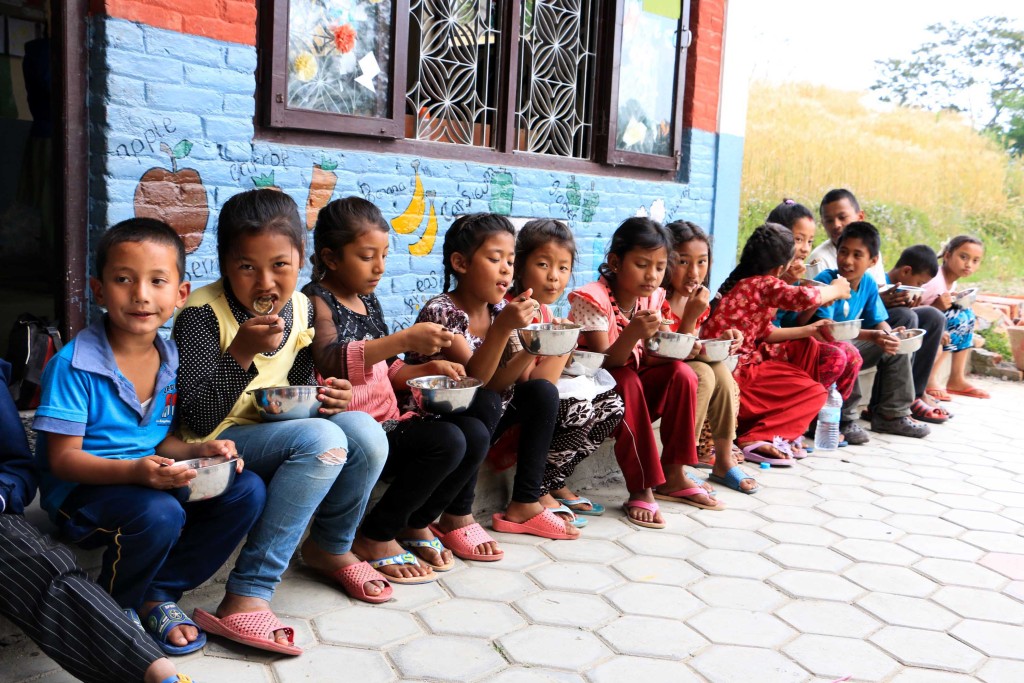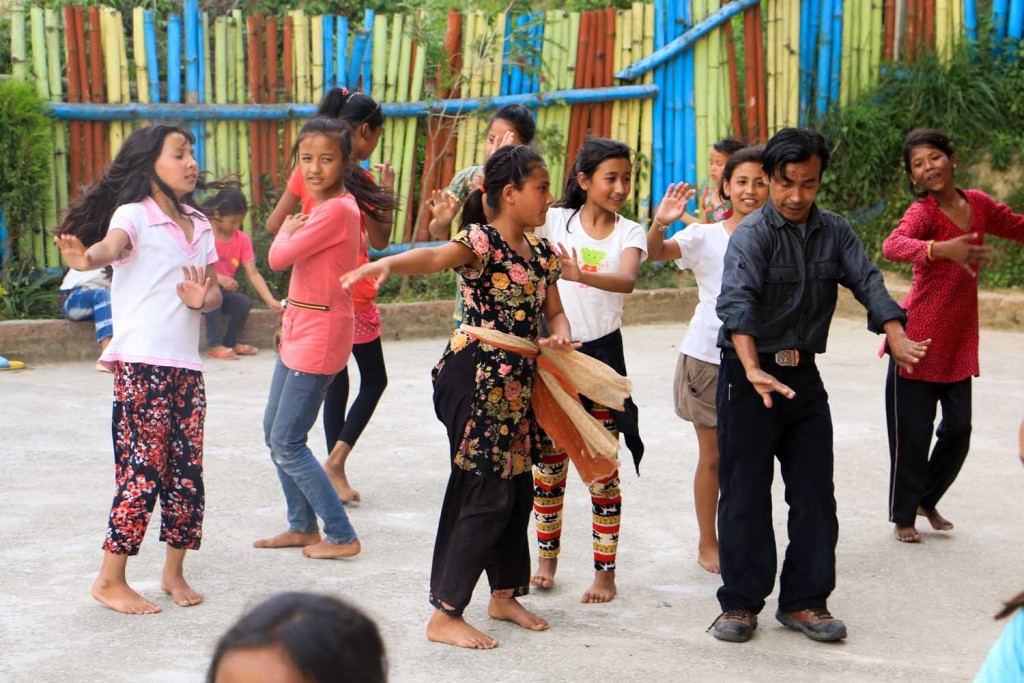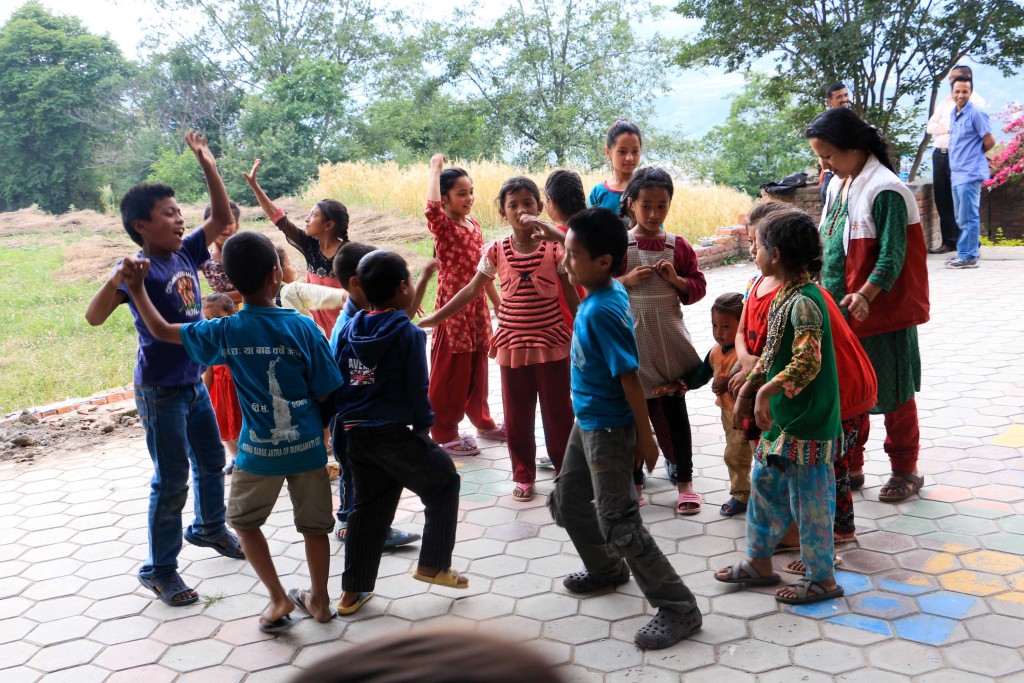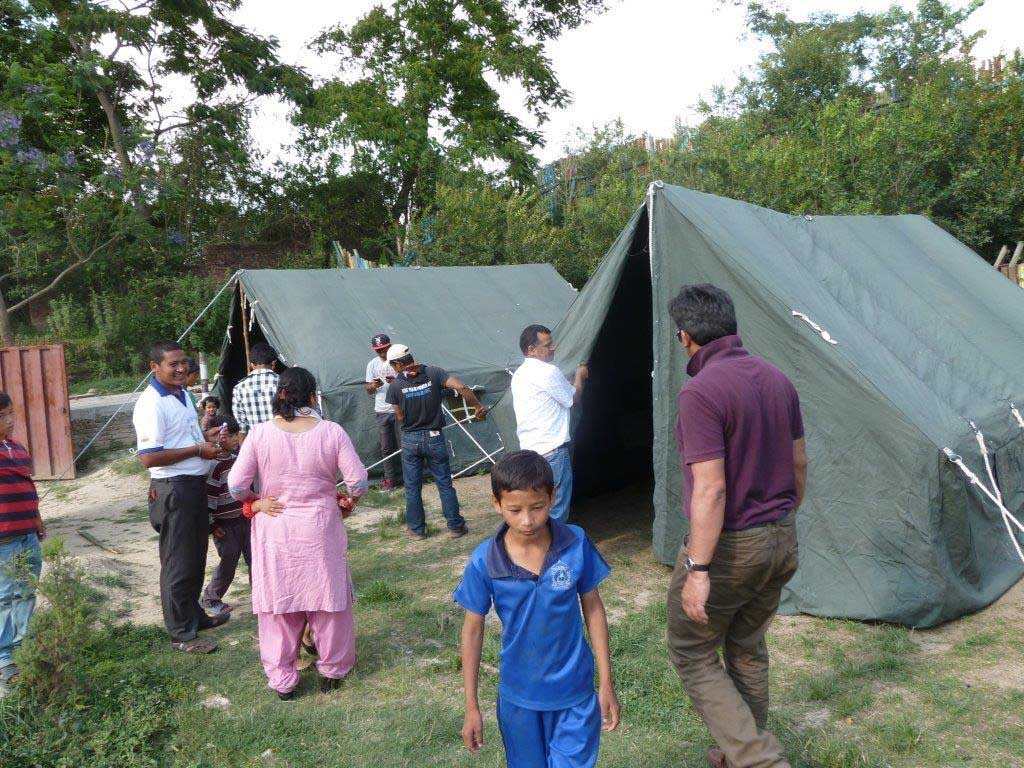 May 12, 2015
A Second Quake in Nepal Measuring 7.3 Jolts Further Destruction
Quake in Nepal
Last night, around midnight, the ring of my telephone woke me up from a deep sleep. I have been working non-stop since my return from Nepal two weeks ago to finish my book, "Olga's Promise." and had fallen into bed exhausted a couple of hours before. It was Som, calling from my garden in Kathmandu, the "go to" place for earthquake shelter. Another quake in Nepal, this time a 7.3! He wanted to reassure me that the staff and the kids at J and K House were all safe. But this is devastating news from a country that is still suffering from the previous quake in Nepal less than two weeks ago.
There are many houses damaged by the previous quake that are now totally demolished, further aggravating the lack of shelter for millions during the approaching monsoon season. The beautiful old house I have been renting for a dozen years and that was our shelter in the last quake in Nepal, is standing, but some of the walls are cracked, and it needs a thorough assessment before anyone can live there.
The psychological trauma for millions of people is severe. They were just beginning to get their lives back together when disaster struck again. At the Nutritional Rehabilitation Home in Kathmandu, which we are using as a transitional home for hospitalized patients who were ready for discharge but had no place to go, the patients (mostly elderly and mostly disabled ) were panicked. Although the building is just a couple of years old and solidly constructed, they rushed down from the second floor to the ground floor, terrified. Half of them are sleeping inside on the ground floor, and half outside in tents. We have sent senior NYF staff as well as counselors from our Ankur Psychosocial Counseling Center to help with them understand and work through the fear. The NRH staff are all spending the night there to provide further reassurance. The high-school aged J House boys are also volunteering at the NRH to help with the elderly patients.
The three day care centers we have established in badly-hit areas of the Kathmandu Valley are overflowing with children who would otherwise have to spend their days playing in the rubble while their parents try to get their lives back together. We will continue to house them and provide nourishing meals, counseling, and instruction from volunteer teachers from private schools around Kathmandu. It is not clear when the schools will reopen.
Our staff in Kathmandu is working 16 hour days to provide relief supplies (tarps, tents, water filters, rice, etc.) to those who need it most and making plans, in conjunction with the School of Engineering at Kathmandu University, to supply inexpensive shelters with corrugated roofing before and during the monsoon. It is due in a few weeks, and will generate further suffering with mudslides, the spread of diseases, and general misery.
We need you as our partner, now more than ever. We are there, on the ground, procuring and transporting supplies, planning for the coming weeks of monsoon and we will be there long after the immediate relief efforts have waned… making a difference and helping people to rebuild their lives, their dreams and their futures. Your support makes this possible.
From the bottom of our hearts, thank you!
May 8, 2015
NYF's Disaster Relief Response update as of 8th May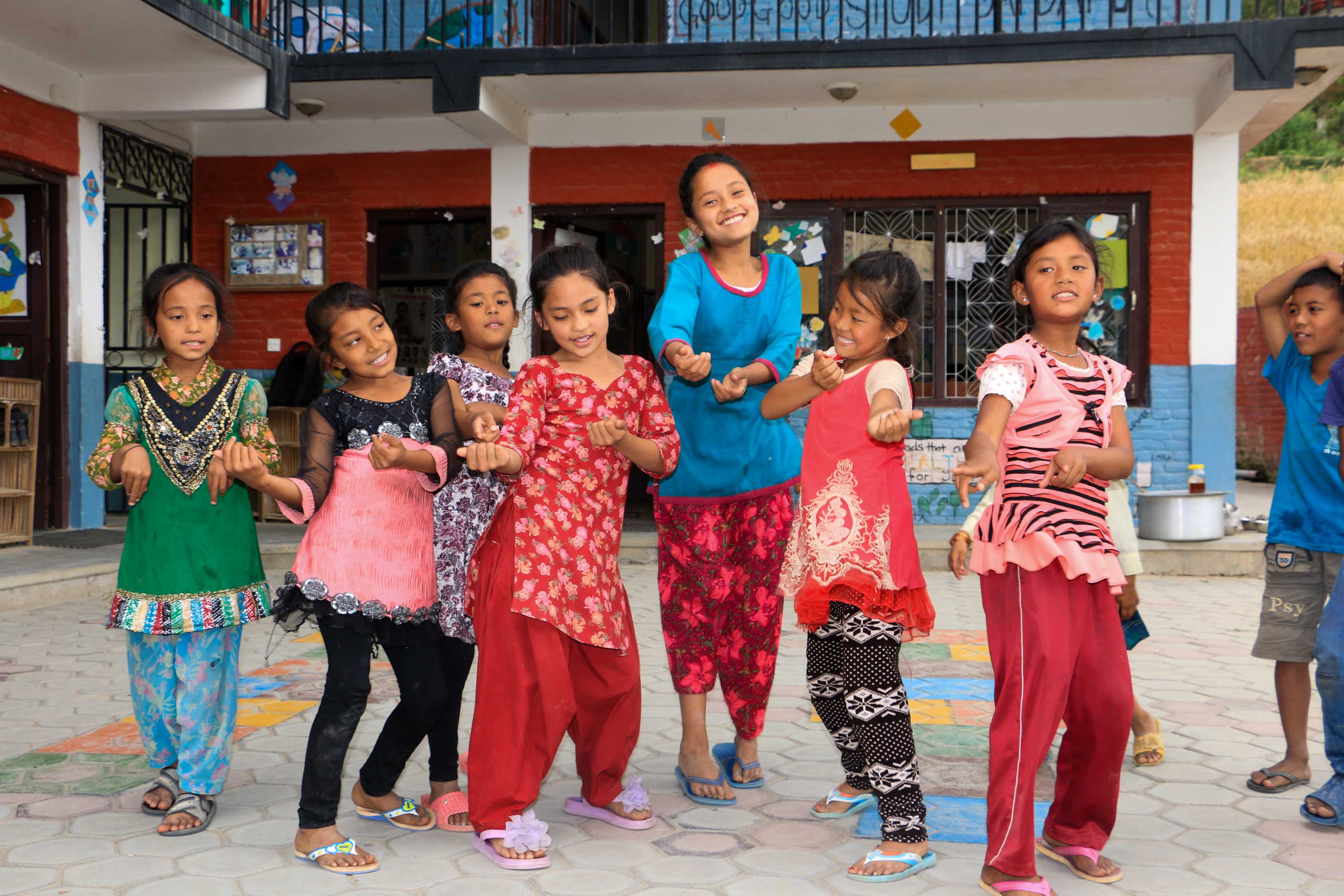 Thank you for your tremendous support following the devastating earthquake in Nepal. We are grateful for the hundreds of emails, cards, notes, and calls from our well-wishers and for the outpouring of donations that have helped us reach 13,000 people in the days following the earthquake.
Here is the latest from Nepal:
We delivered food, tarps, tents and clothing to 1,847 families in six districts affected by the earthquake.
We purchased medical supplies and equipment for three major hospitals: TU Teaching Hospital, Patan Hospital and Dhulikhel Hospital, reaching more than 3,100 patients.
We temporarily converted two of our nutritional clinics in Kathmandu and Pokhara into recovery centers and cared for 115 earthquake victims, including mothers and their newborns.
We used school buses to transport 100 earthquake victims from area hospitals back to their homes.
We delivered new sleeping gowns and baby clothes to 100 new mothers, and delivered used clothing to an additional 200 families.
We opened a day-care center for 50 children whose families have been displaced by the earthquake. In addition to stories, dancing, and art, the children are receiving psychological counseling and a hearty mid-day meal.
We delivered 35 water filters to families
For one of the poorest countries in the world, the needs before the earthquake were enormous. The devastation from the earthquake will pose staggering challenges in the months and years to come.
Our work will always be guided by our mission. We will continue to provide freedom, health, shelter and education to Nepal's impoverished children. But our immediate focus is on providing relief and shelter to the thousands of families who lost their homes. The coming monsoon season makes the need for sturdy tents and temporary housing urgent.
Please help us continue our vital work.
Thank you and Namaste.
Olga Murray and Som Paneru

Some Glimpses of relief activities photos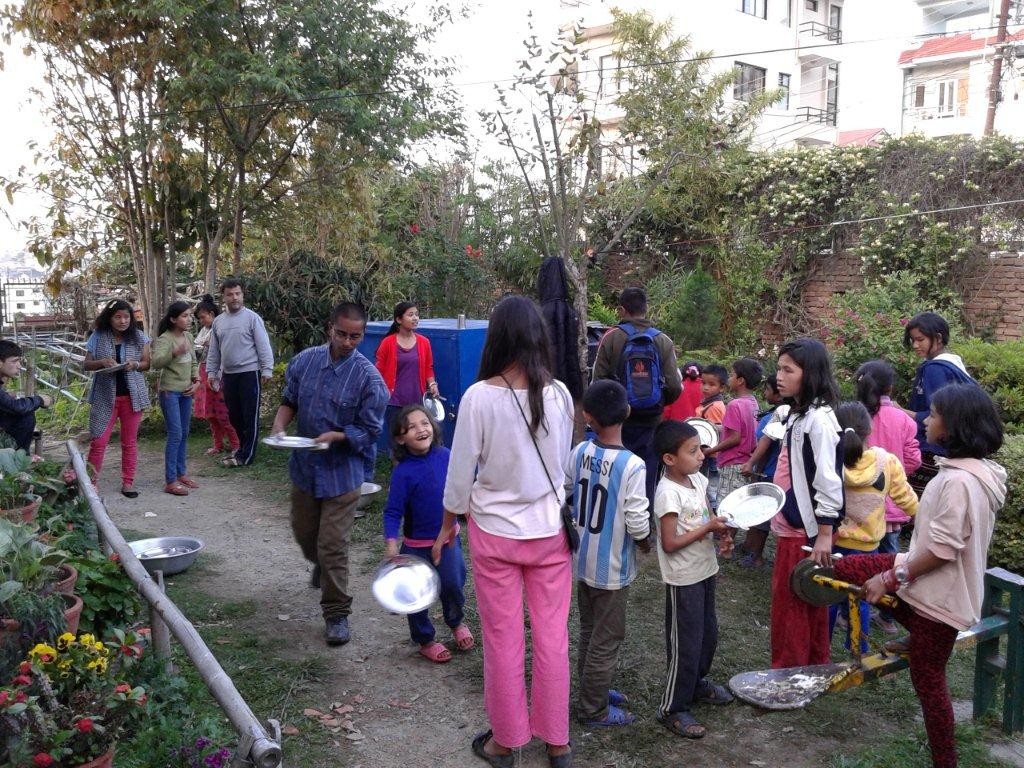 J&K House Children lining up for lunch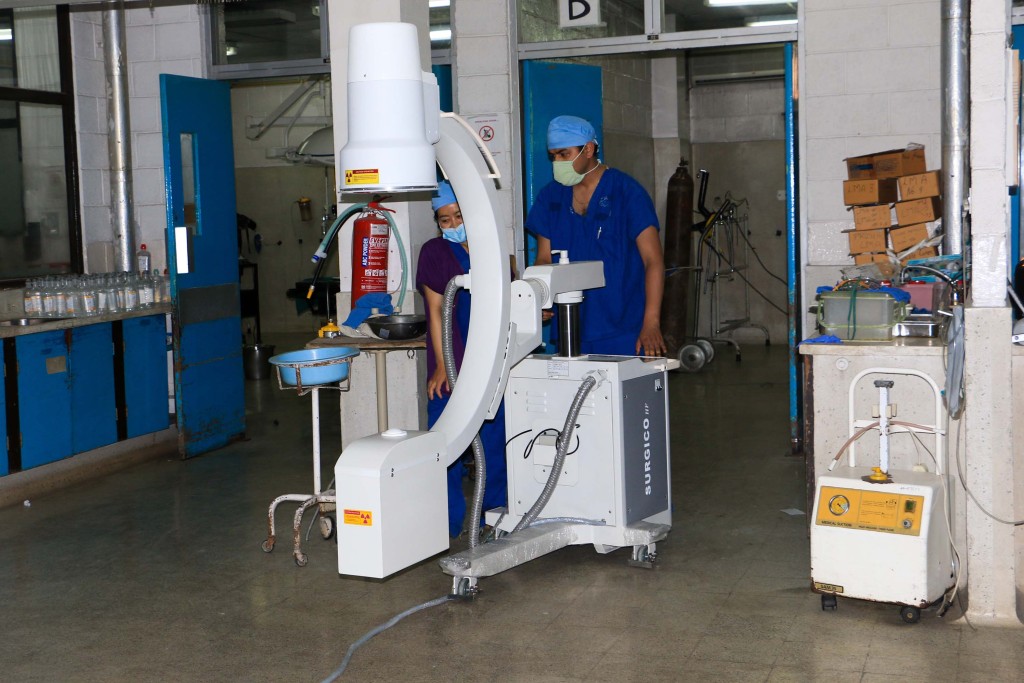 C-arm machine donated to Patan Hospital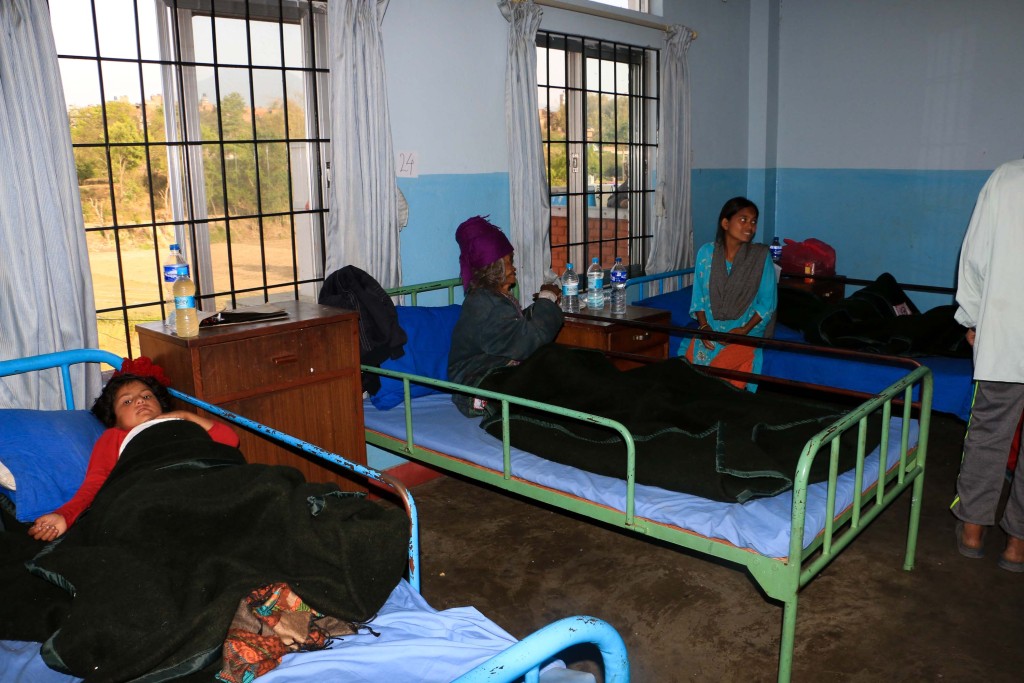 Recovery shelter at NYF's NRH Kathmandu

Mother with her 1 day old baby at NYF's recovery shelter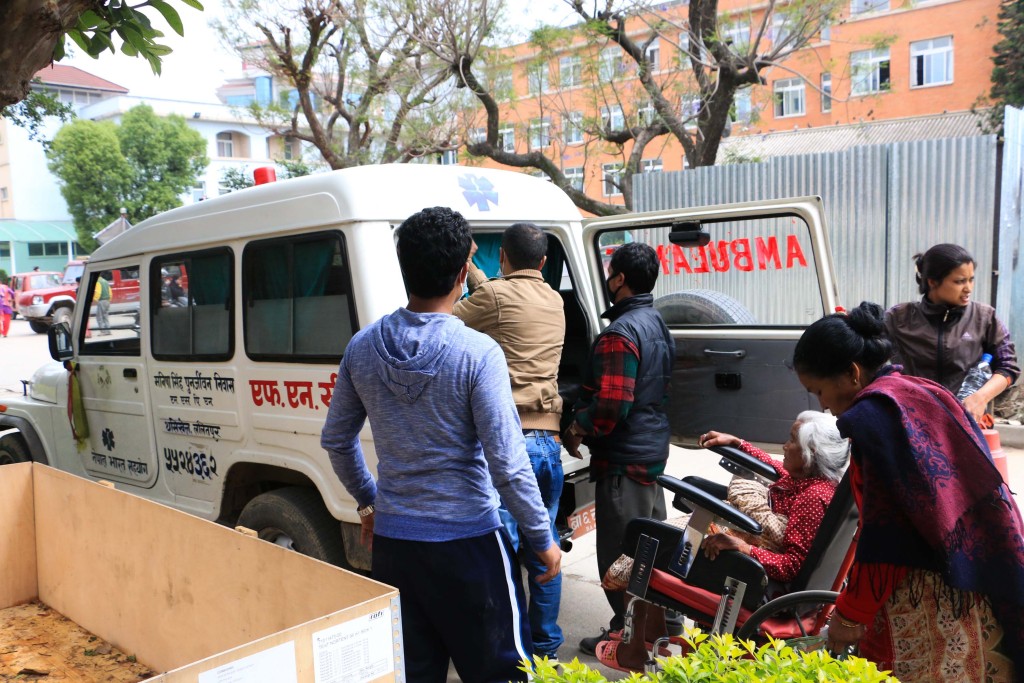 Transportation & Ambulance service for earthquake victims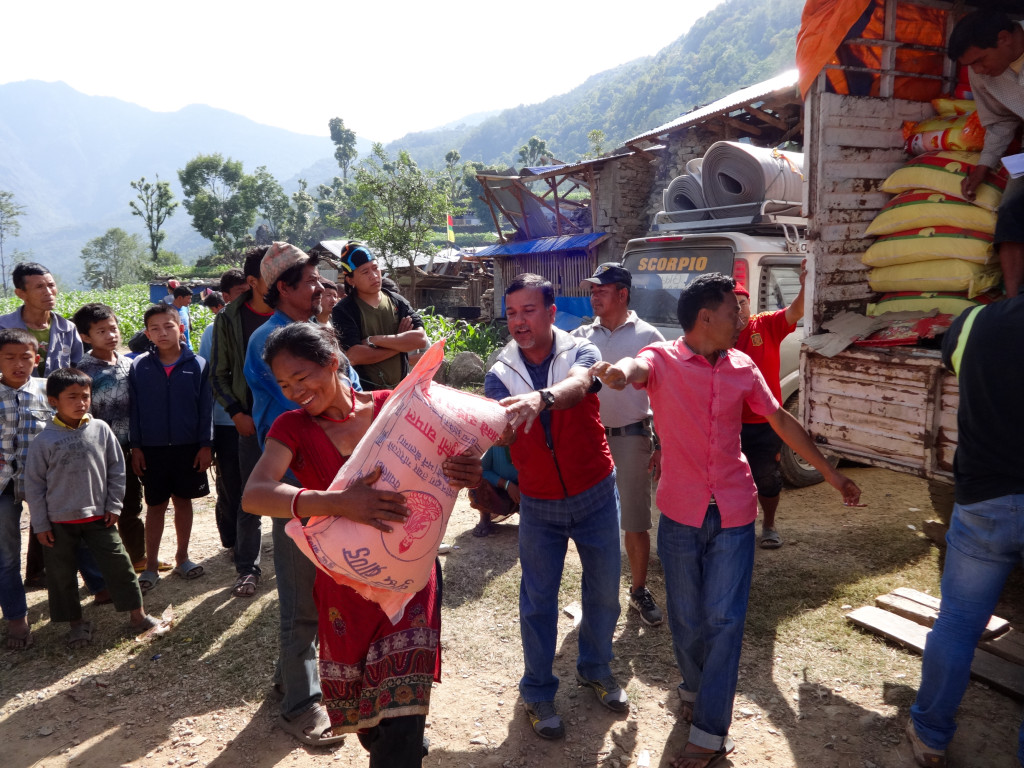 Relief supplies in affected villages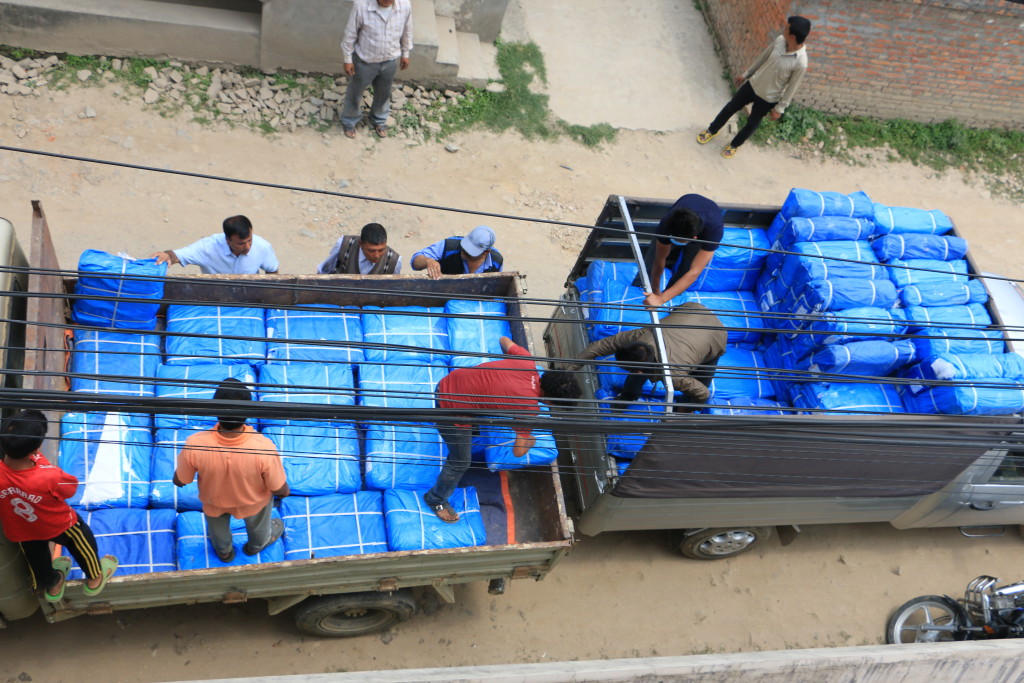 Tarps ready to deliver for affected villages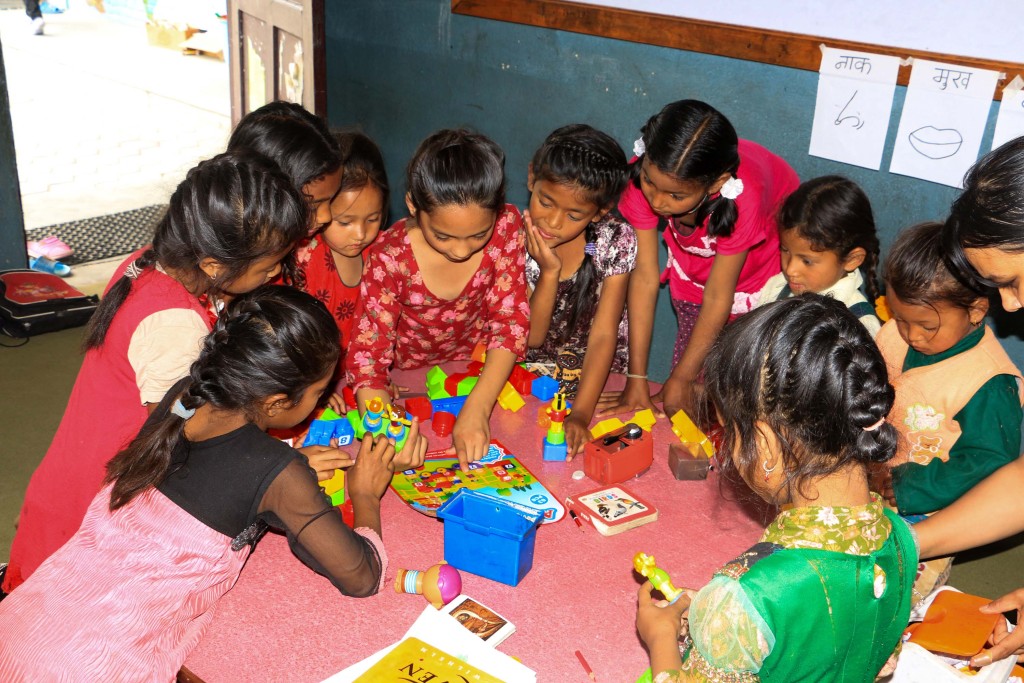 Children at NYF's day care centre for affected children
May 8, 2015
abc7news covers NYF's Disaster Relief Response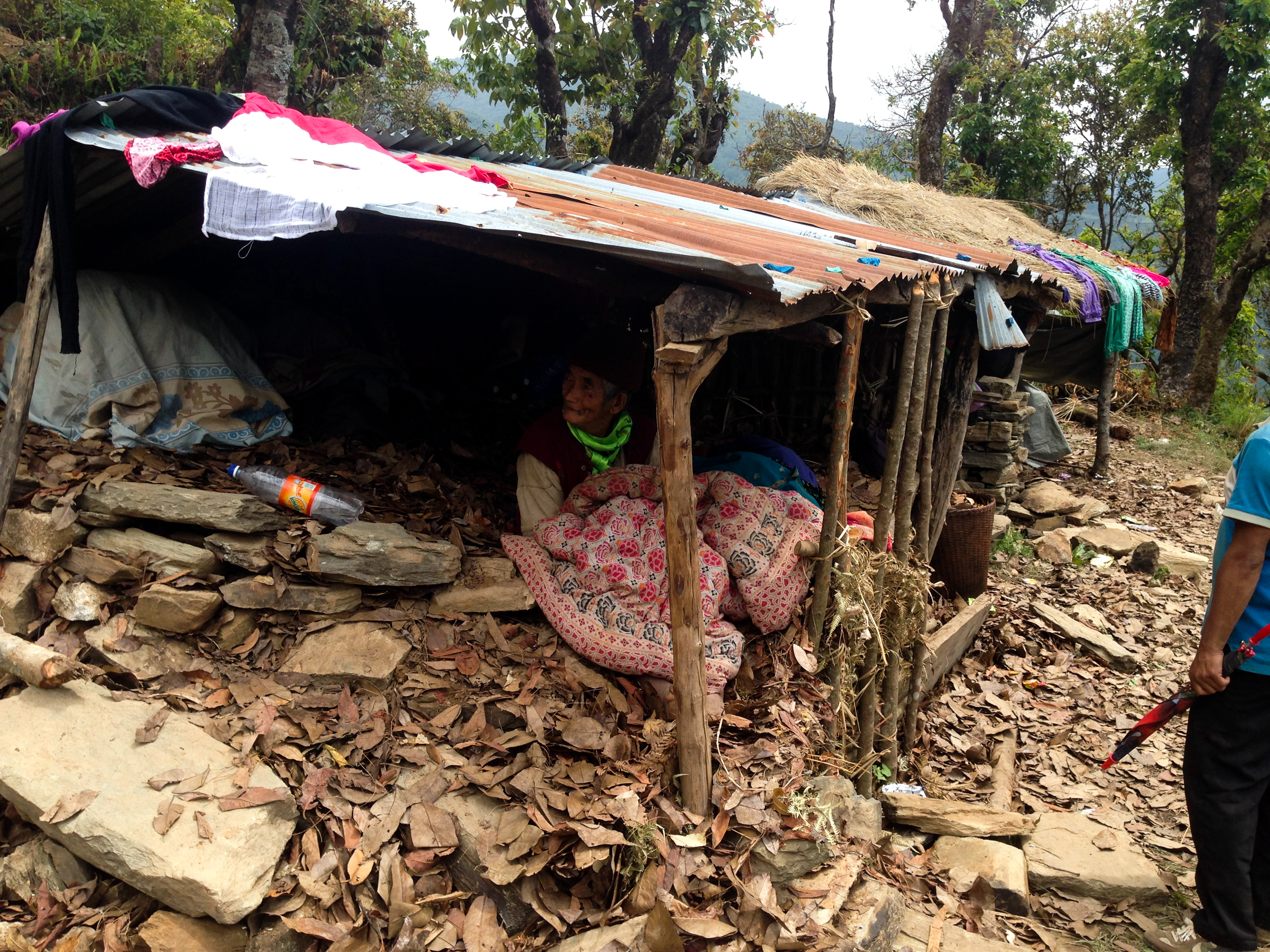 Nepal Youth Foundation's Disaster Relief Response has been covered by abc7news. Please watch the video to learn more about NYF's immediate response to Nepal's devastating earthquake, and interview with Olga Murray and Som Paneru. Many thanks to ABC7news! Read More…
May 1, 2015
Olga's interview in CNN
Watch Olga's interview in CNN where she shares about NYF's massive disaster relief program