October 6, 2017
500 Nepal Families Have a New Beginning Thanks to You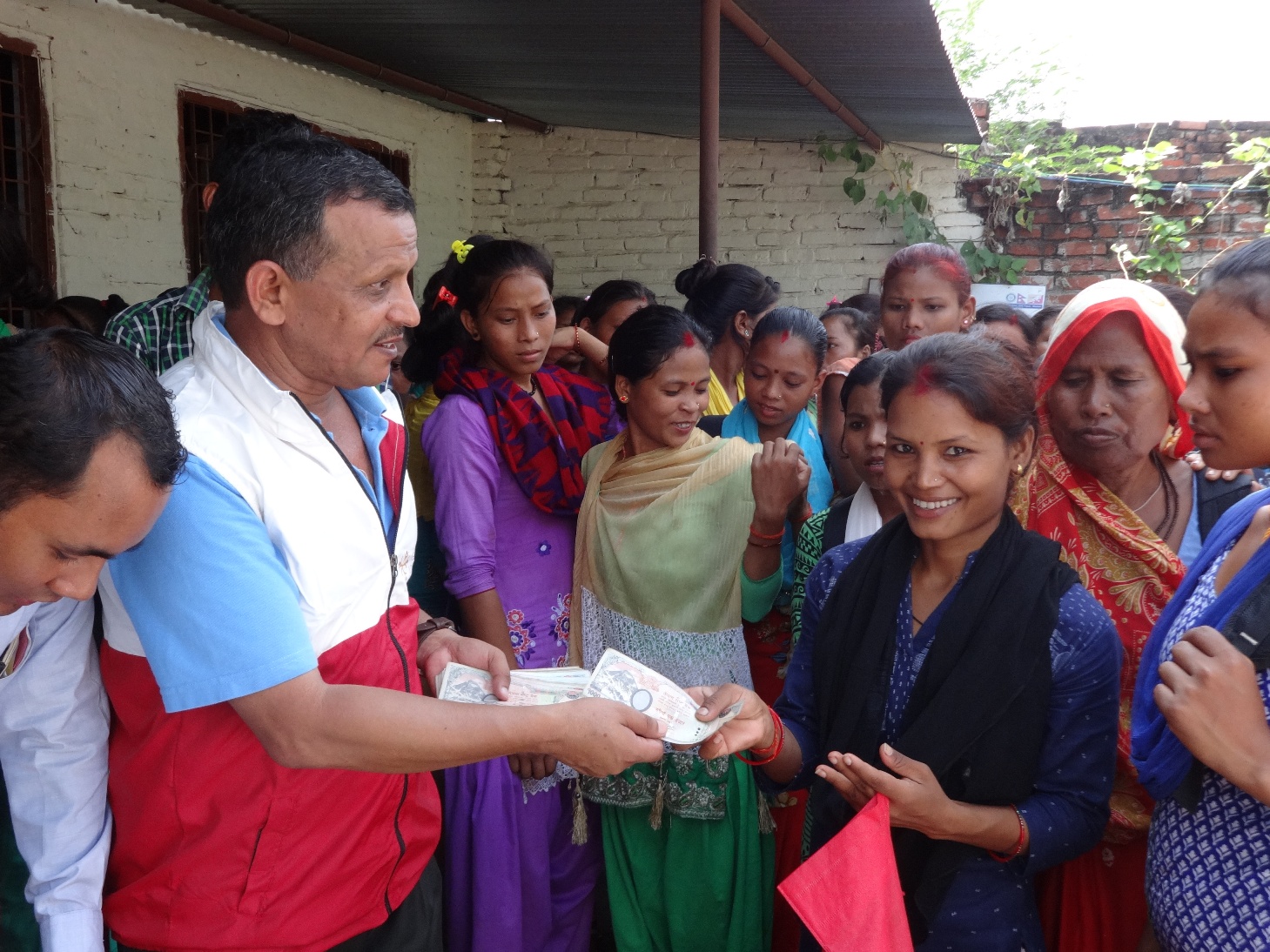 Nepal families have experienced catastrophic August floods in southern Nepal, killing 100+ people and despaired thousands, including some of the children and families in our programs. With help from generous donors like you, NYF's team in Nepal helped 500 affected families begin their road to recovery.  Your support reached them in time for Dashain – the most important Nepali festival that emphasizes family, community, and giving.
Because the extent of damage varied, NYF tailored immediate support to meet the essential needs of each family. After days of uncertainty and deprivation, the families each received 55 pounds of rice, 9 pounds of dal, 1 quart of oil, 2 pounds of salt, and 10 pounds of flour.
Families who were greatly affected but able to salvage their home received additional supplies such as blankets and 1,000 rupees (about $10) for clothes and school expenses. Two hundred Freed Kamlari women who lost their homes altogether also received blankets, a kitchen set, and 2,000 rupees (about $20). The NYF team will continue to assist as these families recover and rebuild from the devastation in their communities.
Nutritional Rehabilitation Homes (NRHs) are seeing an influx of malnourished children who are at high risk of relapsing with so much arable land seriously damaged.  The NRH in Banke, located in one of the hardest hit areas, doubled its capacity.
While the road to recovery is long, 500 families are taking an important step forward knowing people like you care. We hope you will keep supporting all of NYF's work to provide life transforming opportunities for impoverished children and families.  Thank you!