March 17, 2022
Presidential Medal of Freedom: Help Nominate Olga!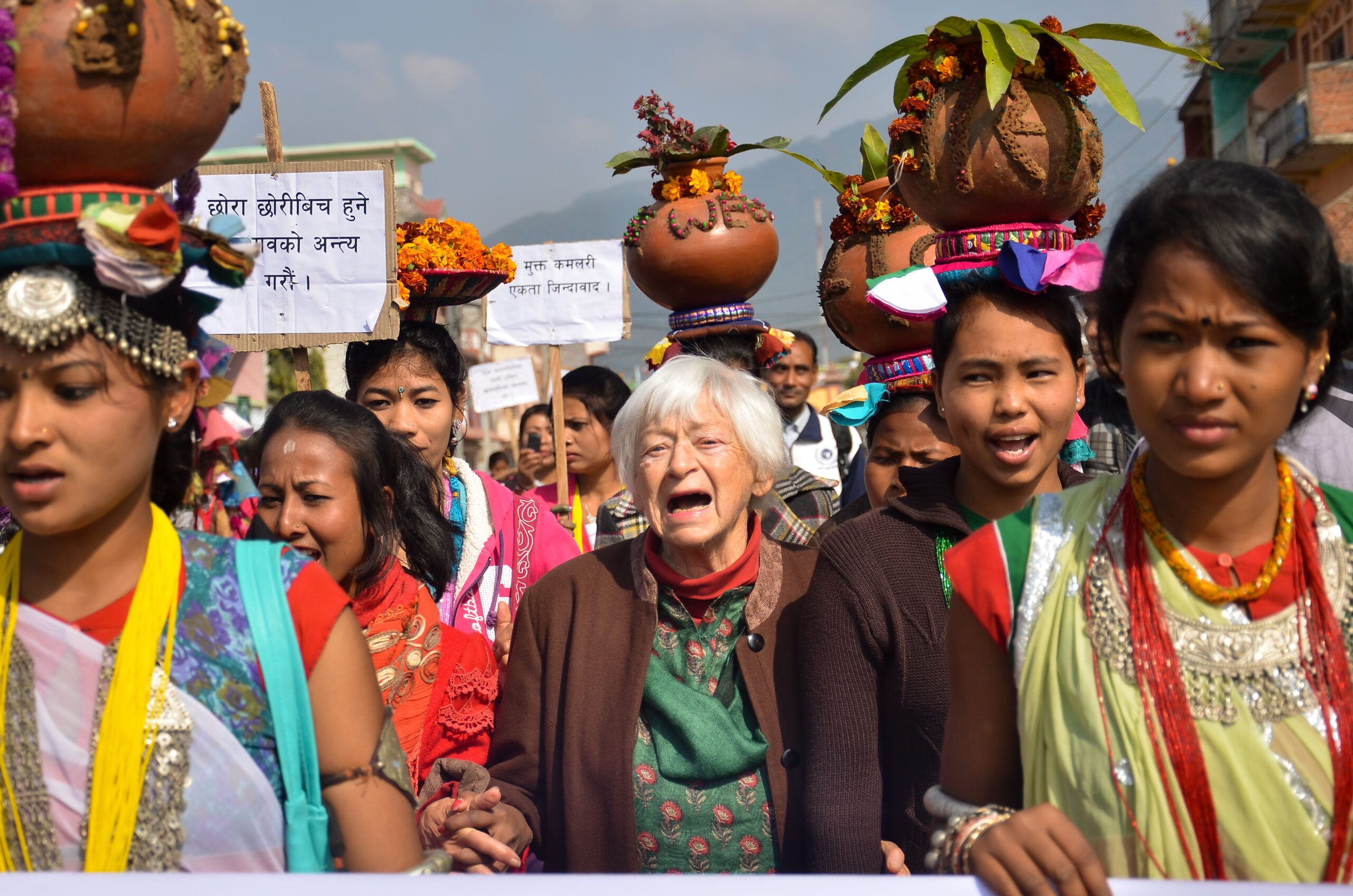 Presidential Medal of Freedom
The Presidential Medal of Freedom is the highest civilian honor in the United States. It is bestowed by the President on individuals who have made "an especially meritorious contribution to the security or national interests of the United States, world peace, cultural or other significant public or private endeavors."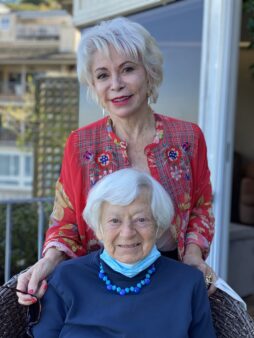 Recipients of the award include artists, scientists, inventors, activists, writers, diplomats, pioneering figures, politicians, athletes, journalists, philanthropists, and more – including beloved friend of NYF Isabel Allende!
In early March, Isabel reached out to Congress to tell them about Olga's incredible work in Nepal and to recommend her for this special honor.
Isabel thinks Olga deserves the Medal as well – and so do we!
National Recognition
Recipients of the Presidential Medal of Freedom are honored as individuals, but the celebration also shines a national spotlight on the work they have done and continue to do.
NYF's work is unique in so many ways—and our long-term, committed approach could inspire many more organizations doing similar work in other countries. We hope that by bestowing this much-deserved honor on Olga and her work, President Biden will also draw valuable attention to NYF. This will not only allow us to expand our own work more effectively, but will also allow other child-focused organizations around the world to borrow ideas from our transformative community-centered programs.
What You Can Do
There is no official nomination procedure for the Presidential Medal of Freedom, and each White House administration handles the process differently. Recipients are selected by the President of the United States, either on the President's own initiative or based on recommendations.
We are taking a broad approach by letting our senators know about Olga's incredible story and requesting that they recommend her name to President Joe Biden as a candidate for the Presidential Medal of Freedom.
If you are a US citizen or resident and agree that Olga deserves this prestigious award, please write to your senators to tell them so! If you choose to participate in our campaign to nominate Olga, please let us know so we can notify you of any response we receive.
Instructions to Nominate Olga
We have prepared this template letter to make the process as simple as possible. If you use this letter, submitting this request to your senator should only take a few moments.
If you have more time and would like to craft your own letter, we encourage this as well! Letters from the heart can have a tremendous impact. Please feel free to adjust our template as much or as little as you wish.
Find your senator's contact information.
(1) Visit https://www.senate.gov/senators/senators-contact.htm to find the contact information for your senators. Once you have selected your state, mailing addresses are available for each senator.
Senators often prefer to receive correspondence over the web (and receive it more quickly this way). You can find your senators' preferences by clicking on their photo, which will take you to their official webpage. Clicking "Contact" will bring up details about reaching your senator.
Use our template!
(2) Download our template letter by clicking here.
If you are planning to mail your letter in hard copy:

Add your address to the top right corner so your senators know you are one of their constituents. Add the date and your senator's address. Include your senator's name to the salutation.
If desired, make any personal adjustments to the letter.
Type your name at the bottom of the letter, then print, sign, and send.
If you will send your letter as an email:

If your senator's contact page prompts you to fill out a form, please follow the instructions on the form. You can copy/paste from the letter where appropriate. This form may indicate a word or character limit. If it does, please click here to download a condensed version of our letter.
If you are prompted to send an email from your personal email account, be sure to add a sentence to the letter indicating that you live in the state that senator represents.
Type your name at the bottom of the letter, then print, sign, and send.
Don't forget to add your name to the bottom of the letter.
We want to thank you!
(3) If you nominate Olga, please let us know once you have sent your letter(s). You may let us know below, or email us at info@nepalyouthfoundation.org or call us at 415-331-8585.
Next Steps
If you would like to write directly to President Joe Biden or Vice President Kamala Harris with a recommendation to nominate Olga, you may certainly do so!
Contact information for the White House is available here: https://www.whitehouse.gov/get-involved/write-or-call/
The White House's online form has a character limit, so please use our condensed letter as a guide.
If you happen to personally know someone who works in the White House or in a similarly-connected position, they may also be able to provide a recommendation. Please let us know if there is anything our team can do to help you share Olga's remarkable work with these connections.