March 27, 2017
Birthdays at Olgapuri Villiage, Celebrating 75 Children with Homes in Nepal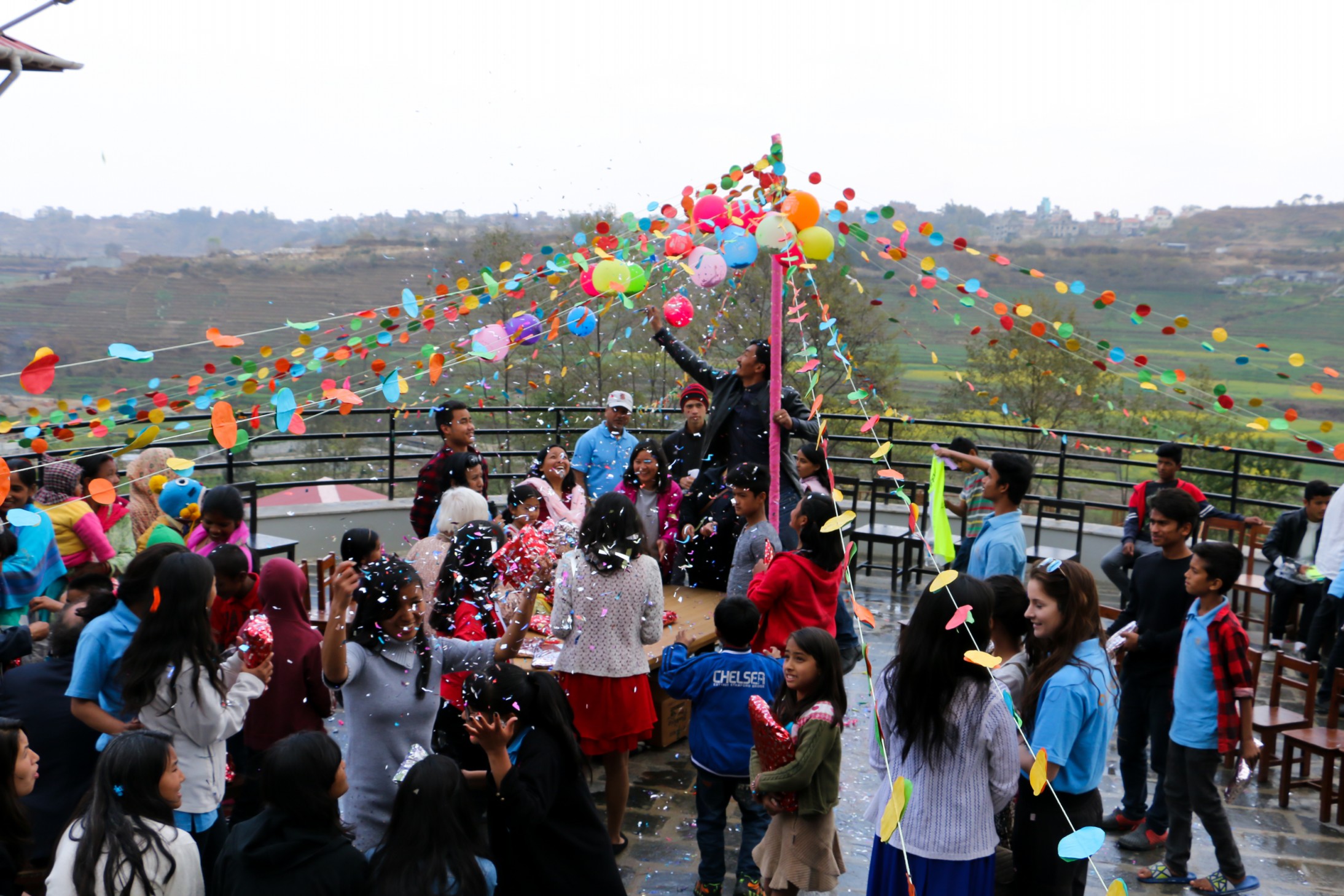 OLGAPURI Village is home to 75 children with 75 different birthdays to recognize. That's a lot of cake!
The solution? The NYF family in Kathmandu threw one BIG party and celebrated with acrobats and dancers from Circus Kathmandu, balloons, party favors, gifts, and of course – cake.
Join us in wishing a very Happy Birthday to all of our wonderful children at OLGAPURI. They make us proud.