March 29, 2023
Educating Dalit Lawyers Update: Students have started school!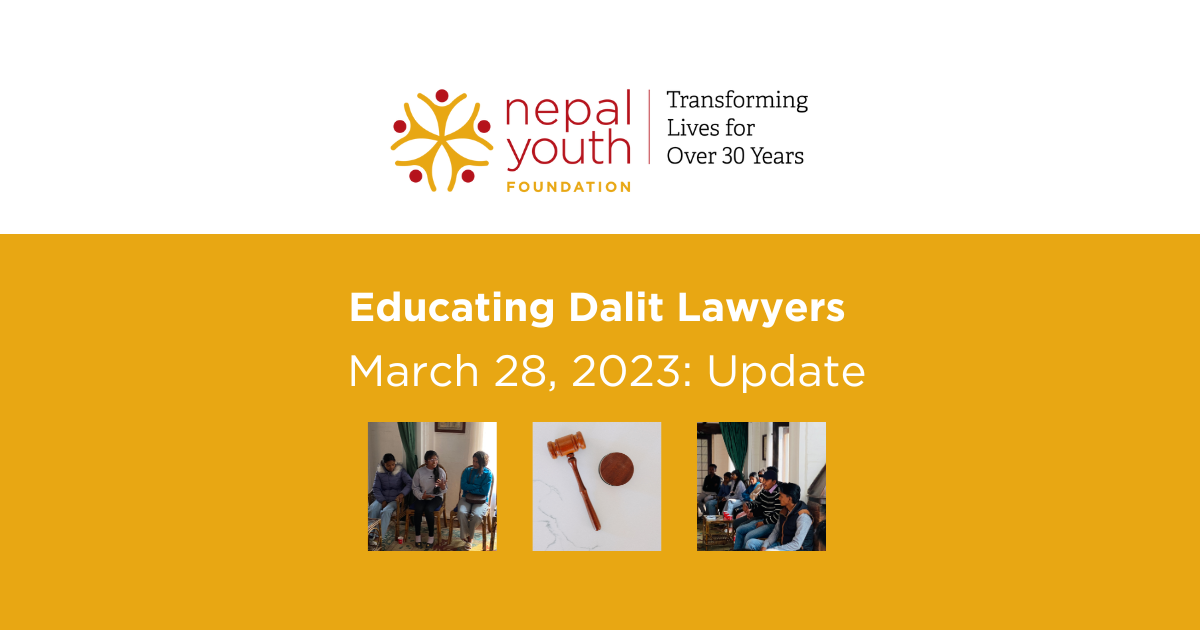 Thank you to everyone in the NYF Community for generously supporting the launch of Phase 1 of the Caste Equality Project—Educating Dalit Lawyers!
We are proud to announce that our first group of 15 Educating Dalit Lawyers (EDL) scholarship recipients started classes on Monday, February 27th, 2023.
About the Students & the Law Schools
Our EDL students are attending the top three law campuses in Nepal, each affiliated with Tribhuvan University. Specifically, five students are attending Nepal Law Campus in Kathmandu (the best, most competitive law school in Nepal). Five are attending National Law College in Kathmandu, and five are attending Prithvi Narayan Campus in Pokhara. These colleges offer excellent human rights law courses.
This year, a total of 1,152 prospective law students earned a passing score on the rigorous entrance exam. The Tribuhuvan University-affiliated law campuses only offer 280 seats per year, which go to the highest scorers. Our students have worked tremendously hard for their places in law school. We are honored to be supporting their goals of providing much-needed legal services to their communities!
Student Profiles
Two of our students are from the Madhesi subcaste (often identified as the most oppressed of the Dalits), with three other subcastes also represented. We have students from all seven of Nepal's provinces: Lumbini (5), Madhesh (3), Bagmati (1), Sudurpashchim (2), Province-1 (1), Gandaki (2), & Karnali (1).
Nine of the students are brand new law students, and six had already begun law school before we began offering our scholarship. Of these six, two are in their second semester, three are in their third semester, and one is in his fifth semester.
Ten of our students are men and five are women. This was a surprising outcome, because two-thirds of our original group were women. The nuanced challenges facing Dalit women is just one of the areas we are determined to understand better in the coming years.
Ravi*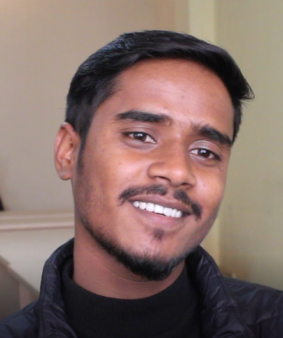 Ravi comes from Nepal's eastern plains region, where Dalit families often have limited job opportunities due to illegal untouchability practices. Growing up, he witnessed tremendous injustices towards Dalit people within his own village, including accusations of witchcraft and humiliating public punishments.
After his brother married a young woman from a higher-caste family, their home original village expelled Ravi's family. The woman's relatives filed a legal case accusing Ravi's brother of human trafficking. Their family went into debt combatting this unjust charge, and Ravi became keenly aware of how little access they had to legal support. Having no one to turn to for guidance during this time was terrifying for the entire family.
Now Ravi hopes to become a public prosecutor focused on safeguarding the rights and interests of the Dalit community.
He is thrilled to be receiving the Educating Dalit Lawyers scholarship and living in a shared EDL apartment near campus. "Living together with other friends from this group is fun, and it has also helped me in my studies. We discuss various issues and topics, which enhances our understanding and clarity," says Ravi.
Sushma*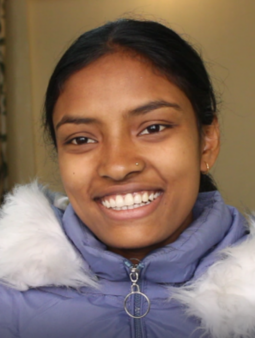 Sushma grew up facing the especially unjust treatment Dalit women experience every day. Her childhood was full of horrifying instances of violence against women and girls from her community. This unfortunately includes personal experiences which she has only just begun to share with anyone.
This mistreatment by all parts of society caused Sushma to doubt her own worth. She grew up feeling isolated and never truly safe.
In school, Sushma learned about Nepal's constitutional provisions regarding the rights of Dalits and women. But she knew first-hand that violations were being suffered every day. She hopes to specialize in criminal law, ensuring these rights are honored by Nepal's legal system and making society safer for future generations.
Being surrounded by other EDL scholars has already given Sushma a new sense of safety and purpose. When Sushma put on her formal uniform for the first day of college, she says, "I felt an amazing sense of accomplishment, as if I had already become a lawyer. This opportunity is extremely valuable and I want to utilize this to do my best."
*Names changed to protect the privacy of our students.
Next Steps
Our scholarship team is working with Dignity Initiative to refine our application and selection process for the next group. We expect to be launching our next call for applications in our Educating Dalit Lawyers program in June 2023!
We are also preparing to launch K-12 educational programs in the Dalit communities living in eastern Nepal's Saptari District—the groups of Dalits facing some of the worst multifaceted, complex forms of discrimination, including massive educational neglect.
Our team is exited to share more about these new programs in the coming months.
Dhanyabad!
March 18, 2023
Visiting Nepal as NYF's new U.S. Executive Director
Written by Ryan Walls, U.S. Executive Director, regarding his recent two-week trip to Nepal to visit our Nepal Country Office, programs, and NYF staff. Above photo by Sanjoj Maharjan.
Namasté from Nepal! Last month, I took a trip to Nepal for the first time in nearly 20 years. This time, I was there to spend time with Som, Olga, and the rest of the NYF family.
I first visited Nepal in 2001 as a wide-eyed 20-year-old student. My program was grounded in anthropology and from day one we were immersed in Nepali language and lived with local families in Kathmandu. My Newari host family lived on what was then the western edge of Kathmandu's urban sprawl beneath Buddha's benevolent eyes atop Swayambunath Stupa. We studied Nepali and engaged in discussions and lectures on Nepali history, ethnic groups, economic development, environmental issues, women's rights, and more.
Although Kathmandu has changed in many ways since my first visit, the essence of the city remains, along with the kindness and gentle curiosity of its people. The scents and smells were as I remember – a heady mix of wood smoke, incense, and car exhaust. The intricate choreography of the ceaseless street traffic is also the same.
Little shrines still pepper the city, often where you least expect them. Kathmandu is filled with homages to religious deities from grand to tiny and barely perceptible. One morning my taxi swerved around a small offering plate in the middle of a busy intersection and it reminded me of how faith pervades many parts of life there.
The most noticeable change is the sheer density of Kathmandu. I vividly recall my first entrance to the city in 2001. After landing at Tribhuvan International, we were whisked away to Pharping, a village in the hills of the southern valley rim for an orientation. Days later, we trekked into Kathmandu, traversing the edges of expansive dayglow green rice terraces. Many of these same terraced fields are now filled with housing for the capital's burgeoning population.
The auto rickshaws, a thrilling way to explore the city 20 years ago, are long gone, now replaced with more scooters and motorbikes than I remember.
Olgapuri Children's Village
I spent several days at Olgapuri Children's Village and the NYF offices during my Nepal trip, getting to witness the magic that Som and his smart, caring team create.
Olgapuri, in many ways, strikes me as a self-sustaining ecosystem. Each moving part supports the others. The staff cultivate a safe, nurturing environment where the children thrive and grow. The industrial tailoring students craft clothing for the children at Olgapuri and the Nutritional Rehabilitation Home. The vocational students make furniture for the residential homes, the community center, and the NYF offices. The gardens produce organic vegetables that nourish the children and the staff. The cows offer up their fresh milk while their manure returns to the crops as rich fertilizer. And, of course, the children infuse the community with a vibrant undercurrent of life and love. It's a perfectly balanced system.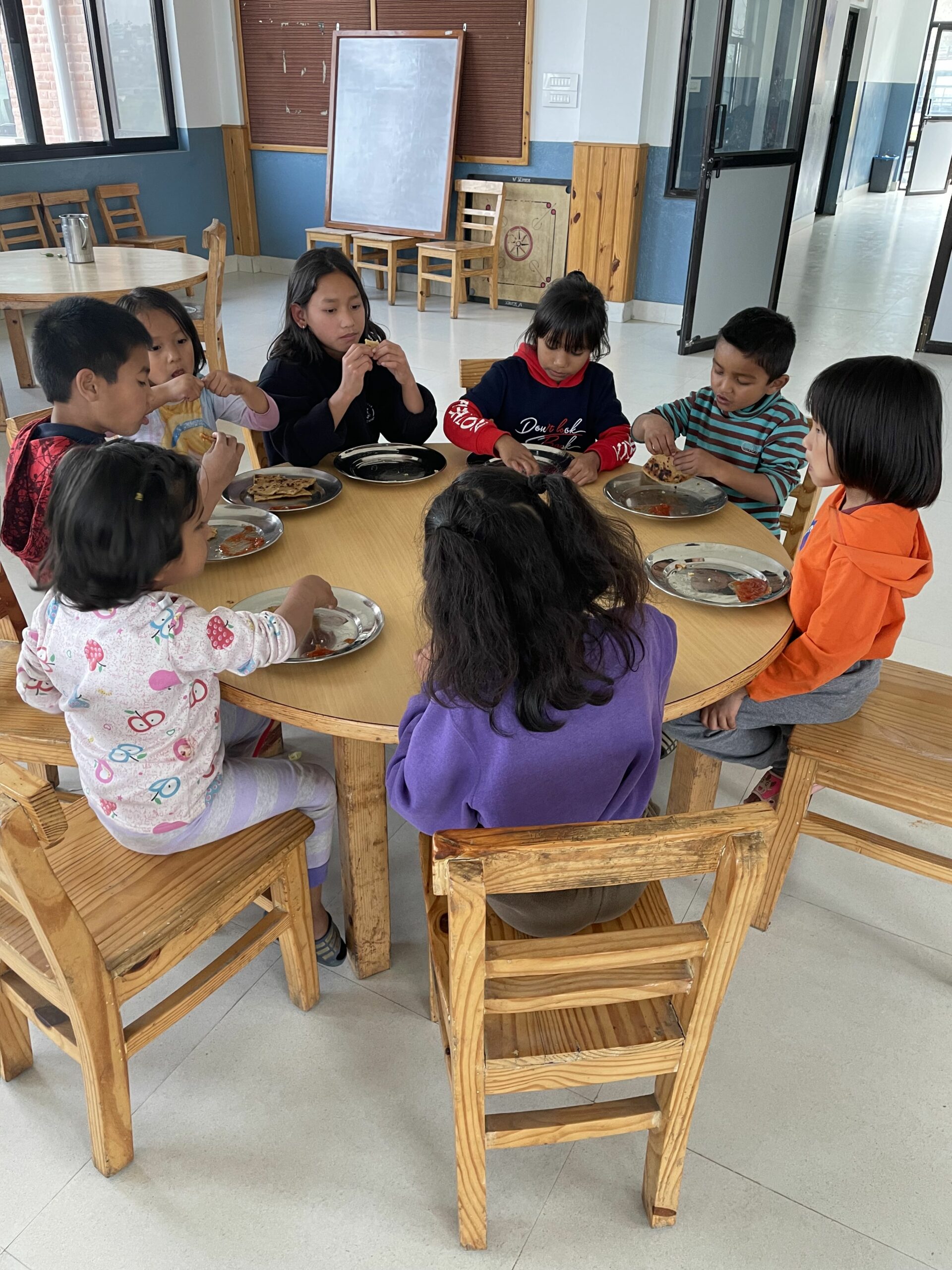 I engaged in deep conversations with the Nepal NYF staff who manage and lead the education programs, the scholarships, the vocational training programs, the counseling center, and the finance and accounting department. I now have a more nuanced understanding of how each program fits into the broader holistic NYF model. It's difficult to fully understand the sophistication of these programs without seeing them in person. The genius of NYF really is in this multi-layered, systematic approach to breaking the cycle of poverty by empowering Nepali children to fulfill their dreams.
Trip to Saptari District in Nepal
During my second week, Raju Dhamala, NYF's Nepal Executive Director, and I flew to the southeastern city of Biratnagar. We were to visit the villages where NYF will launch the Caste Equality Project, our most ambitious project to date. We met with local leaders and teachers, spoke with parents and children, and visited schools. The villagers are part of the Musahar caste, the lowest of the Dalit sub castes. They're barred from owning land and therefore cannot even grow their own food.
The schools are in poor shape with crumbling, cracked walls. They're vulnerable to heavy rain, wind, and any hot or cold weather. Snakes and other animals crawl into classrooms while school is in session. There are two or three usable classrooms in each village but they have limited student capacity. Other classrooms sit vacant, falling apart and lacking doors or sometimes even ceilings. The teachers we met often received only a three day orientation before being thrown into classrooms that combine two or three grades into one. Attendance rates are low – typically less than 15% of children in this community go to school.
Despite innumerable challenges, Som and his team have devised thoughtful objectives and strategies for addressing these inequities. This summer, NYF will launch a comprehensive program, compiling the best practices our Nepal team has developed over the years in education, nutrition, vocational training, mental health counseling, community development, and other areas, to uplift the entire socio-economic status of these communities.
We'll be sharing more about the Caste Equality Project in the coming months.