April 26, 2023
Staff Spotlight: Lalit Gahatraj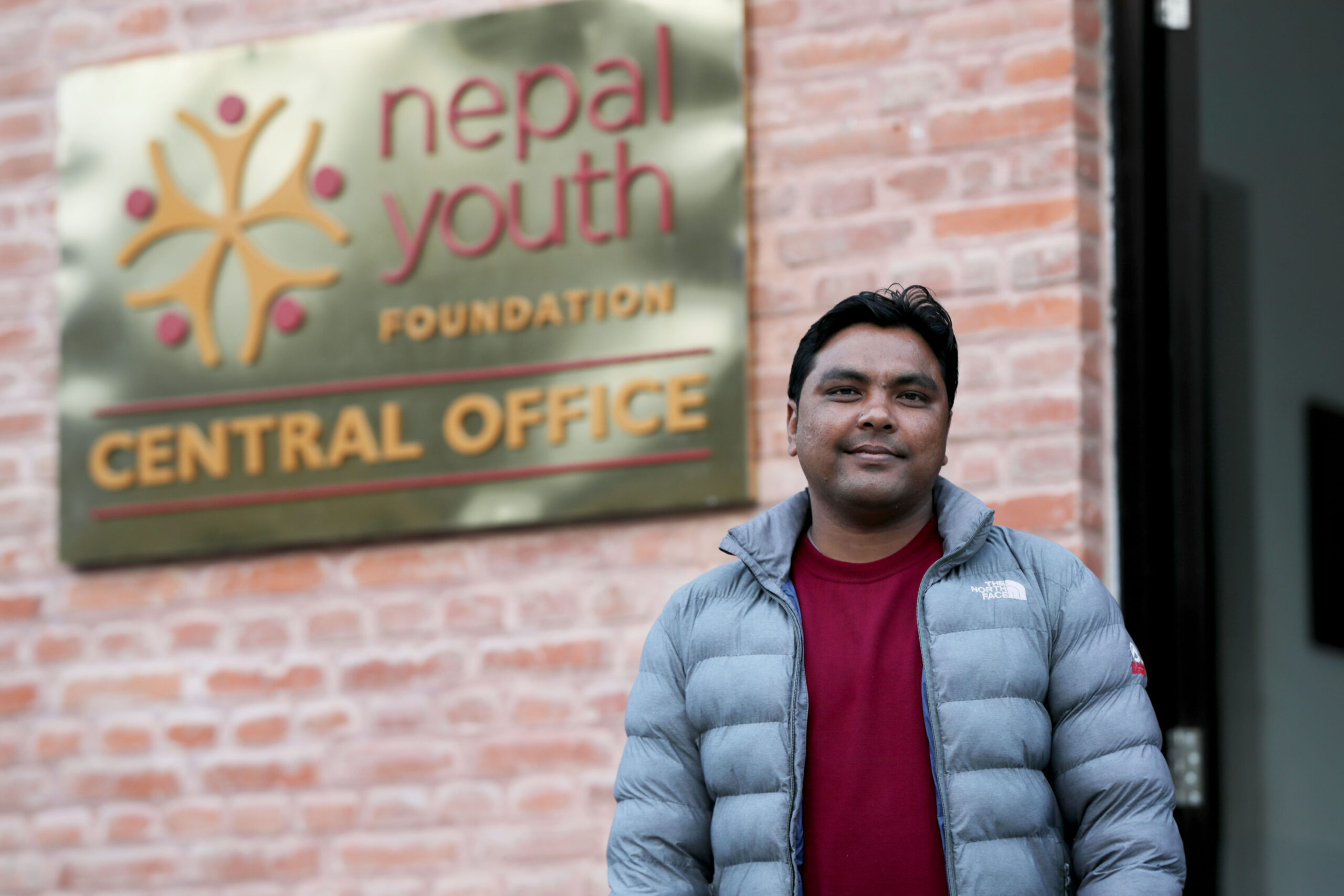 Eighteen years ago, when Lalit Gahatraj was still in school for social service, he signed up for a volunteer teaching opportunity for kids in western Nepal who had limited access to K-10 education.
When he arrived in the area he would be serving, he faced a disappointing reality. Many parents refused to send their children to Lalit's classes when they learned he was part of the Dalit community. "I went to them to help their kids," he says. "But they would not accept me as a teacher."
Soon thereafter, at age 18 and still working through school in evening classes, he joined the NYF team as a field worker for the Nutritional Rehabilitation Home. He's been with NYF ever since, developing his career through a series of positions.
Now he's about to begin the tough work of leading the Caste Equality Project: Phase II launch in Saptari District.
Lalit, now 36, grew up on a farm in Dhankuta District, a hilly region of eastern Nepal (north of Saptari). He is still one of the only people from his village's Dalit population to have completed college. He's also the only one who has earned a master's degree (he focused his studies on anthropology). Lalit is very excited to be playing a role in creating programming especially for the Dalit community.
He's bringing tremendous insight to the role, both professionally and personally. Though the practice has been formally outlawed since the 1960s, Lalit grew up experiencing "untouchability." As a child, he was part of a particularly strong soccer team that competed in a tournament away from his village. Higher-caste teammates were invited to sleep inside the homes of other competitors. "But they didn't allow me to enter their house because they knew I'm from the Dalit community," he explains. He couldn't touch water or food intended for the whole group, either. If he did, higher-caste people would refuse to eat or even touch it again.
Despite this, Lalit felt more impacted by discrimination when he arrived in Kathmandu for college. Finding a room to rent was an unexpected challenge. The first question—his full name—always announced his caste status (Nepali surnames are linked to caste). Even though he could prove he was able to afford the rent, landlords refused to rent to him once they learned his caste. "It hit me a lot," he says. "I thought that Kathmandu is a city area, with civilized, more educated people living here. But the thinking is traditional."
Lalit's time with NYF has been a much better experience.
From the beginning, NYF has worked to ensure casteism had no place in its hiring practices. Leadership had also always cultivated a culture of respect and warmth among staff members. Lalit has always felt like family on the NYF team. "When I joined NYF, I was just 18. I never thought I would work here so long, in the same organization. But the work culture prevalent in this organization and the programs run by NYF are directly connected to the core of my feelings. I've learned so many things here. Olga, she's amazing. I've been impressed by her contribution to the Nepali children for a long time. Som, Raju, our whole team is a very good team for humanitarian work in Nepal. So I'm lucky I'm here."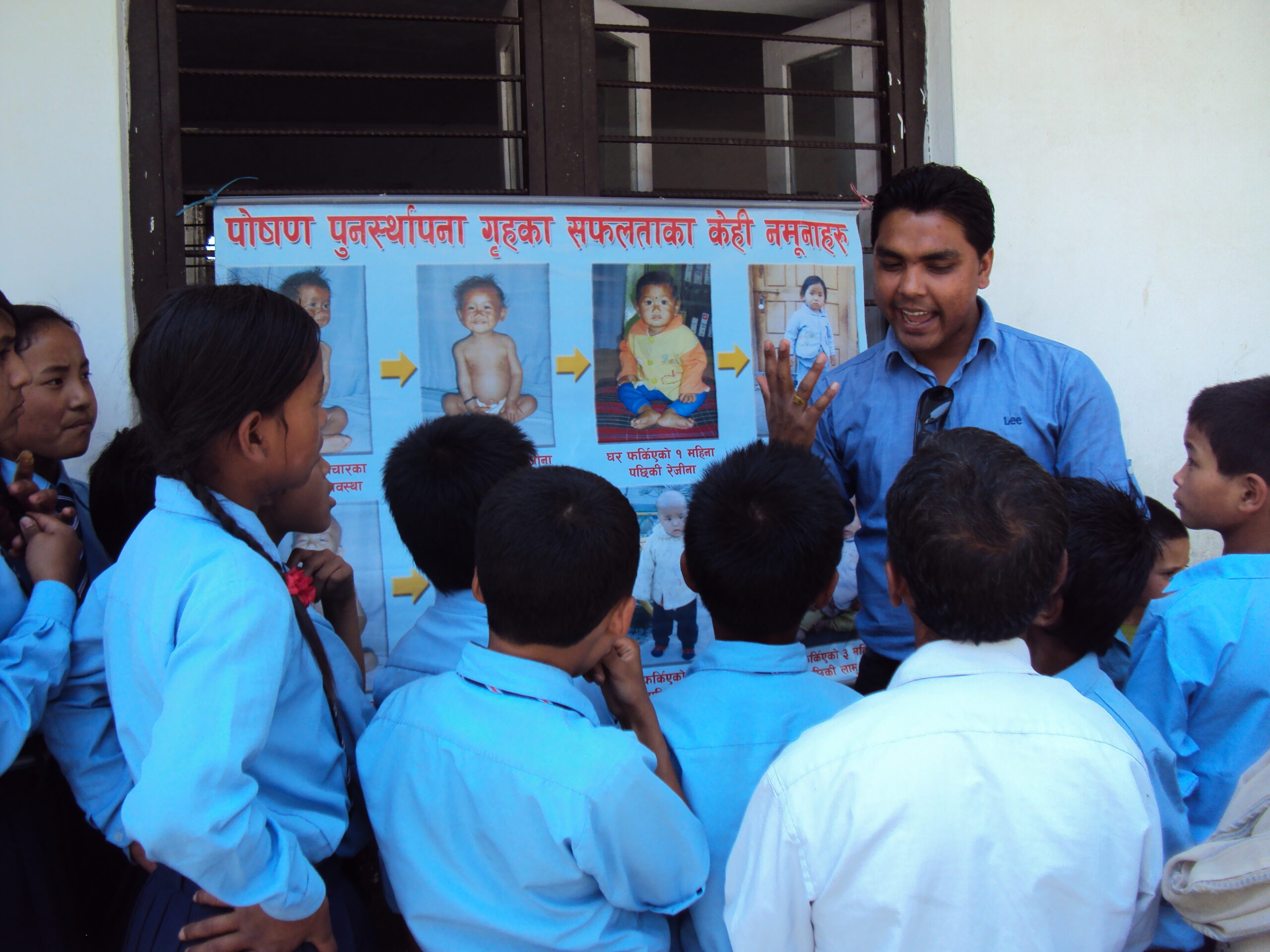 Lalit's strong role managing NYF's Earthquake Response
For Lalit's first 11 years at NYF, he stayed with the Nutrition team in various capacities. Then, in 2015, the Gorkha earthquake hit. In the immediate aftermath, Lalit became the In-Charge for the humanitarian assistance NYF offered to those injured in the disaster. Four months later, when it became clear how long earthquake recovery would last, he was placed in charge of NYF's relief work in Sindhupalchowk District. This was one of the worst affected areas, high in the treacherous Himalayas.
Here, for almost 18 months, Lalit oversaw a complex array of projects: safe housing for displaced children; the establishment of ten Community Nutrition Kitchens in community schools; a daycare-style program allowing parents of young children to focus their energy on rebuilding while their kids were under the watchful care of trustworthy, loving educators. Lalit also managed a campaign that brought running water to villages whose natural springs—their only water source—had been destroyed or shifted by the earthquake.
"Finally and most importantly," he says, "we reconstructed 51 community schools, building 225 rooms in five districts."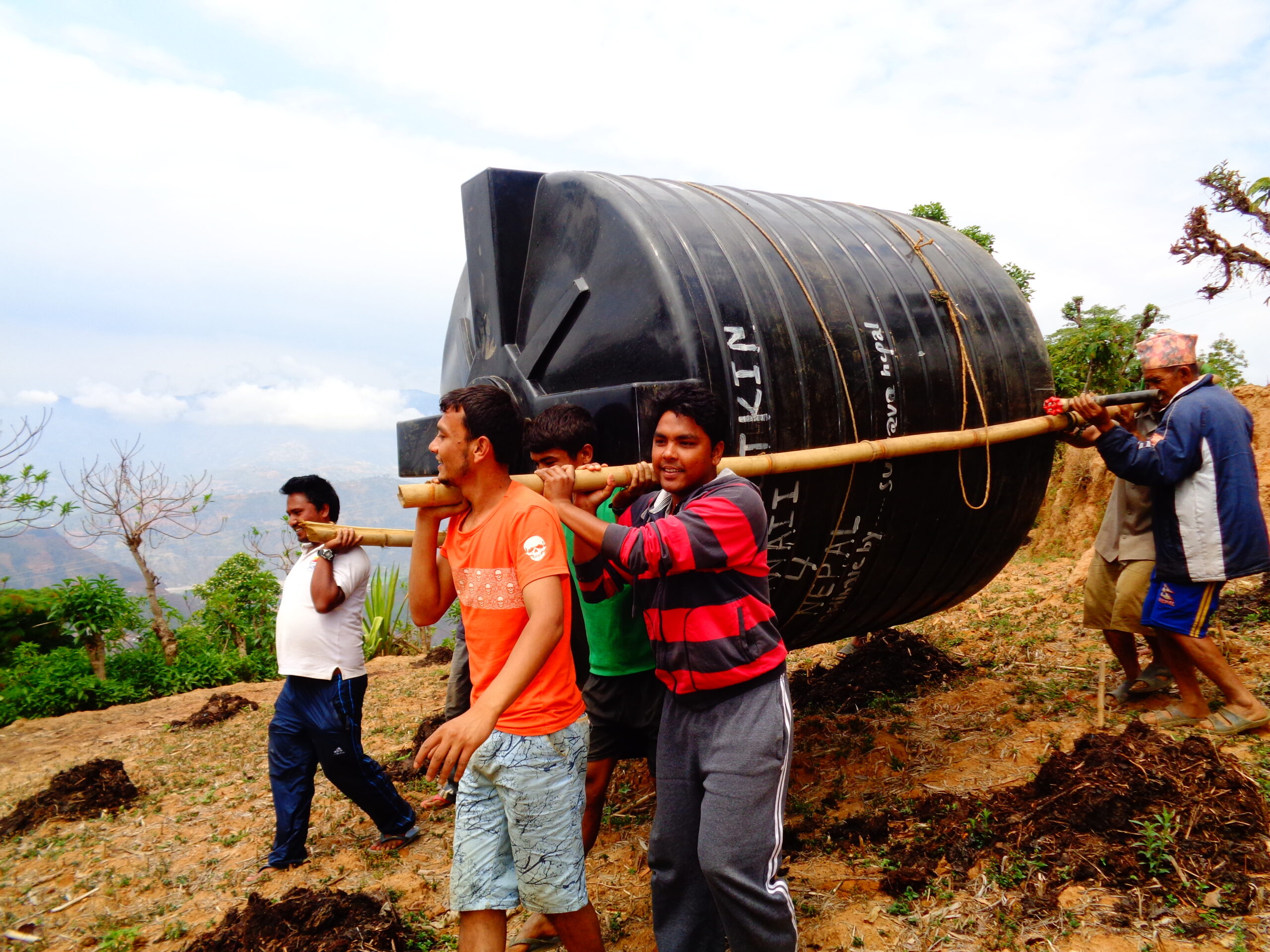 During this time, Lalit and his team lived among those they were serving, in rough conditions with very few amenities. Lalit led the project team, managed reporting and admin, navigated government red tape, handled logistics for construction projects, and coordinated community members, political leaders, local NGOs, and others to ensure each project supported the recovery of the communities as smoothly as possible. The project was very difficult at times. But Lalit is proud of the ways it allowed his leadership skills to blossom.
When he returned to Kathmandu in 2017, Lalit's success in Sindupalchowk earned him a promotion to NYF Operations Manager. He's been handling operations and logistics on a day-to-day basis since then, with his skills stretched and strengthened again during the COVID-19 pandemic.
Spearheading the Caste Equality Project
Lalit is eager for his newest challenge, and is preparing to relocate his family (himself, his wife, and their two children) to a village in Saptari District where he says the conditions are even worse than those he grew up with.
He's especially enthusiastic about the improvements planned for educational resources in the area. Many members of the Dalit community aren't even aware of the rights they are guaranteed under Nepali law. "They are deprived from the fundamental right," Lalit says, "and human rights. So the education is very powerful."
"Education is a very, very powerful thing to avoid discrimination," he explains. "If the children get a good chance for better education, and they're able to find a good job, they can earn good money. And if they have good money, they can build their nice house, they can send their children for good school, they can easily fulfill their basic needs. So education is very, very important."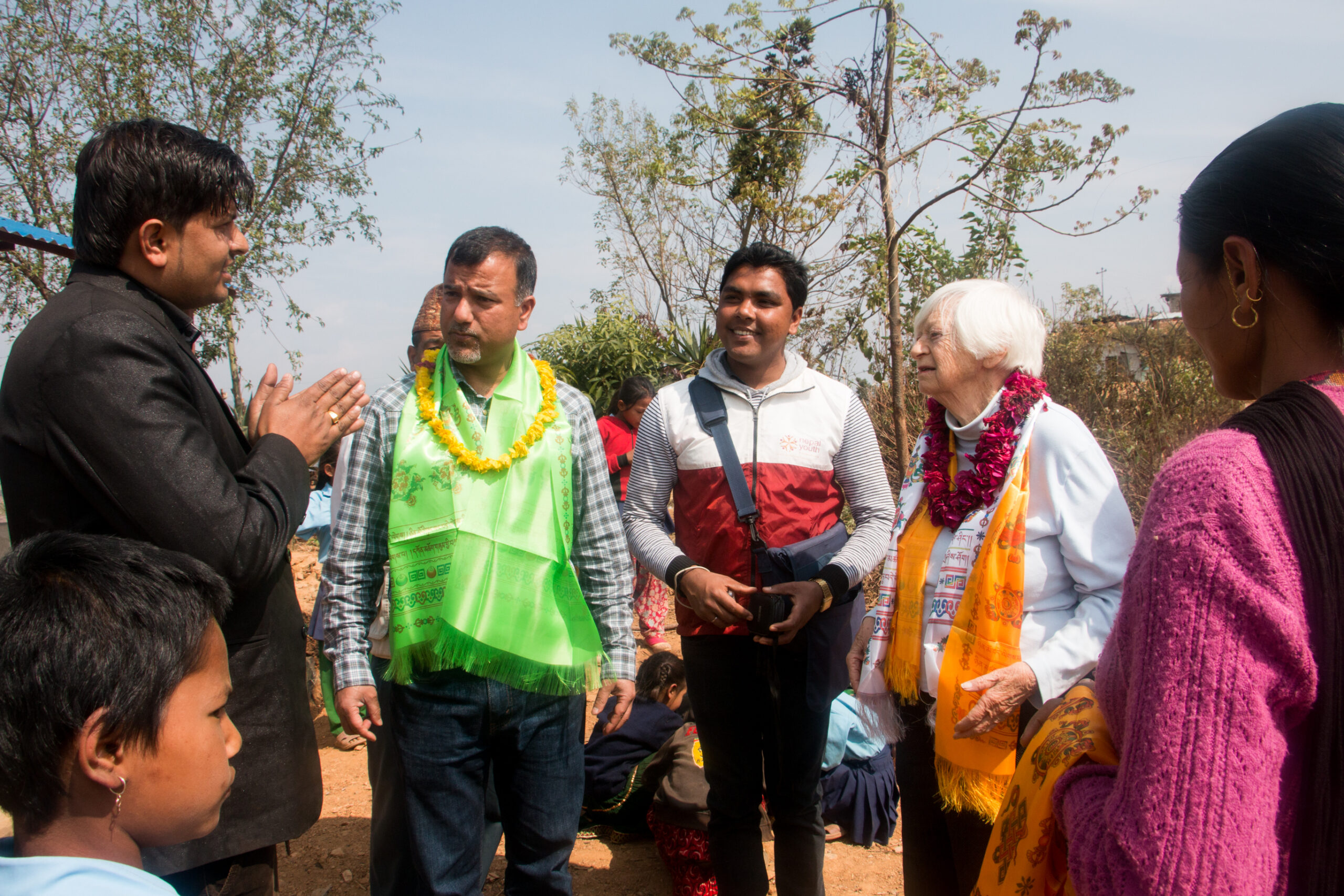 It's an ambitious vision.
Even now, Lalit is still encountering the cruelty of casteism in his own life. When he recently returned to his home village for his mother's funeral, local Brahmin priests outright refused to carry out her last rituals because of her caste, leaving the family to manage the heartrending services on their own. Denied the profoundly human comforts of shared grief and spiritual community during this difficult time, Lalit describes this indignity as one of the most painful of his life. After living so far from home for so long, he had not realized casteism was still so alive—so open and so ugly—back home.
But the experience spurs him forward in his hopes for Saptari District, where the situation is such that a family's "main focus is to work for survival rather than to send the children to school." These communities have been so neglected by the society around them, and even by other well-meaning NGOs, that they are hesitant to trust the hopeful promises of outsiders who may not understand the realities they face each day.
But Lalit, with his existence as part of the Dalit community himself, is optimistic. "Sometimes I ignore which caste I belong to," he says. "I'm a human being. I have to do some good work for society, for the people."
Higher-caste parents don't often refuse to allow Lalit to help their children these days. But some still comment on his caste when they hear his full name, generally with surprise at the level of education he's managed to attain.
In Saptari District, the tone is different, with Dalit community members reacting with admiration. There's a big difference between knowing that a Dalit child can attend college and meeting a Dalit man who has actually done it—and is now using that education to empower the community.
Lalit's first order of business in Saptari District will be to establish trusting connections within the community. "My main role is coordinating the people and the government authority, because without their help, we cannot do anything. So I'll live with the community. I'll visit the school day-to-day and monitor the school. What is the education system? Why are the children not going to school? What are the factors? I'll try to find them."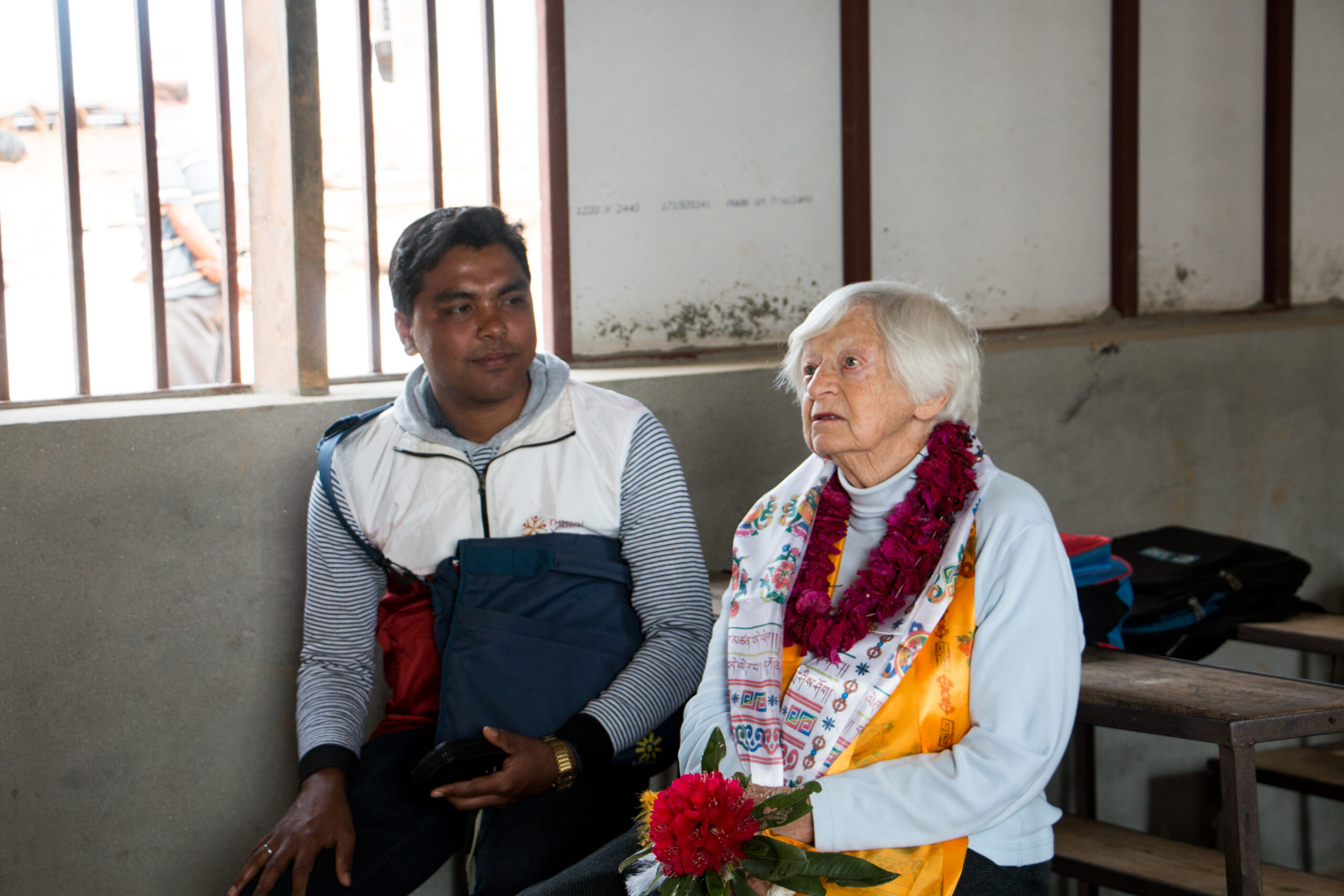 ---
We'll be sharing more about the Caste Equality Project (CEP) at this year's hybrid Founder's Day celebration on June 1st. If you haven't registered already, please click here!