November 20, 2017
Happy Thanksgiving to You From the Children at Olgapuri
We are so grateful to have you in the NYF Family. Your support enriches and brightens lives.
On behalf of all of us at NYF and especially the children and families you support, THANK YOU.
Happy Thanksgiving!
November 14, 2017
Saving HIV Positive Kids with Your Support, Inauguration New Life Center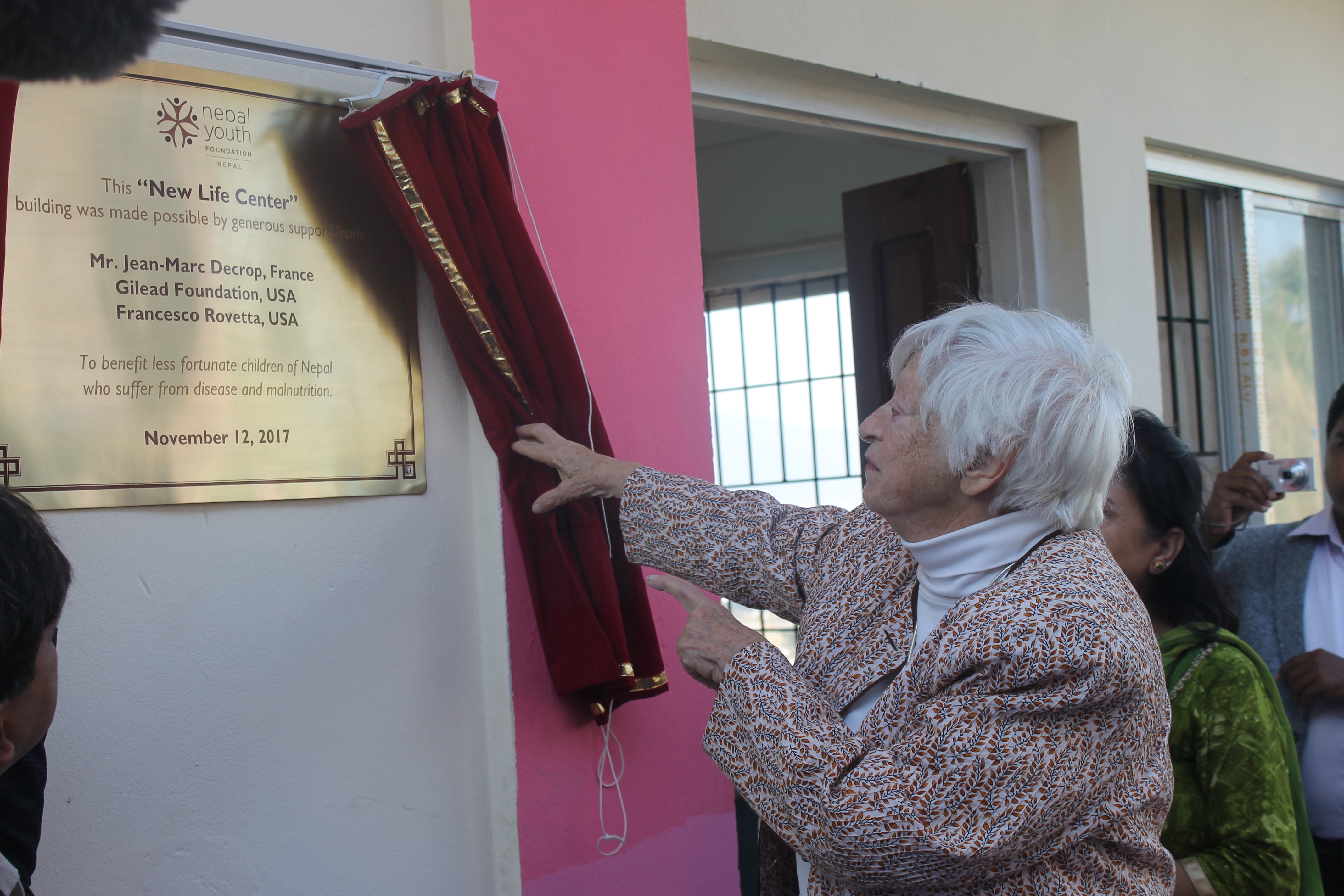 Saving HIV Positive Kids in Nepal – Sunday, November 12, 2017 marked the inauguration of NYF's "new" New Life Center (NLC), a tremendous milestone made possible by friends like you! The specialized building is located on the grounds of the existing Nutritional Rehabilitation Home in Lalitpur, Nepal.
With your support, the NLC provides transitional shelter and care for children and their mothers living with HIV/AIDS, one of the most stigmatized diseases in Nepal. Pediatricians and Nurses provide the children antiretroviral treatment and medical attention while nutritionists educate mothers on how to care for their infected children and themselves. Residents also receive nutritious meals and psychological counseling, participate in recreational and social activities, and the children attend classes to keep up with their studies during their stay.
In 2016-17, the NLC program served 70 children and 53 mothers; 58 children were discharged with improved health by the end of June 2017.
Thanks to friends like you, HIV positive kids, who might otherwise be ostracized, can be healthy, have a normal life expectancy, and attend school with their peers.
Please make a donation to help ensure a brighter future for Nepali children.
NYF extends our deepest appreciation to generous donors who made the construction of the NLC possible: Mr. Jean-Marc Decrop, Gilead Foundation, and Mr. Francesco Rovetta.
November 1, 2017
National Authors Day, NYF Celebrates Youth and Senior Authors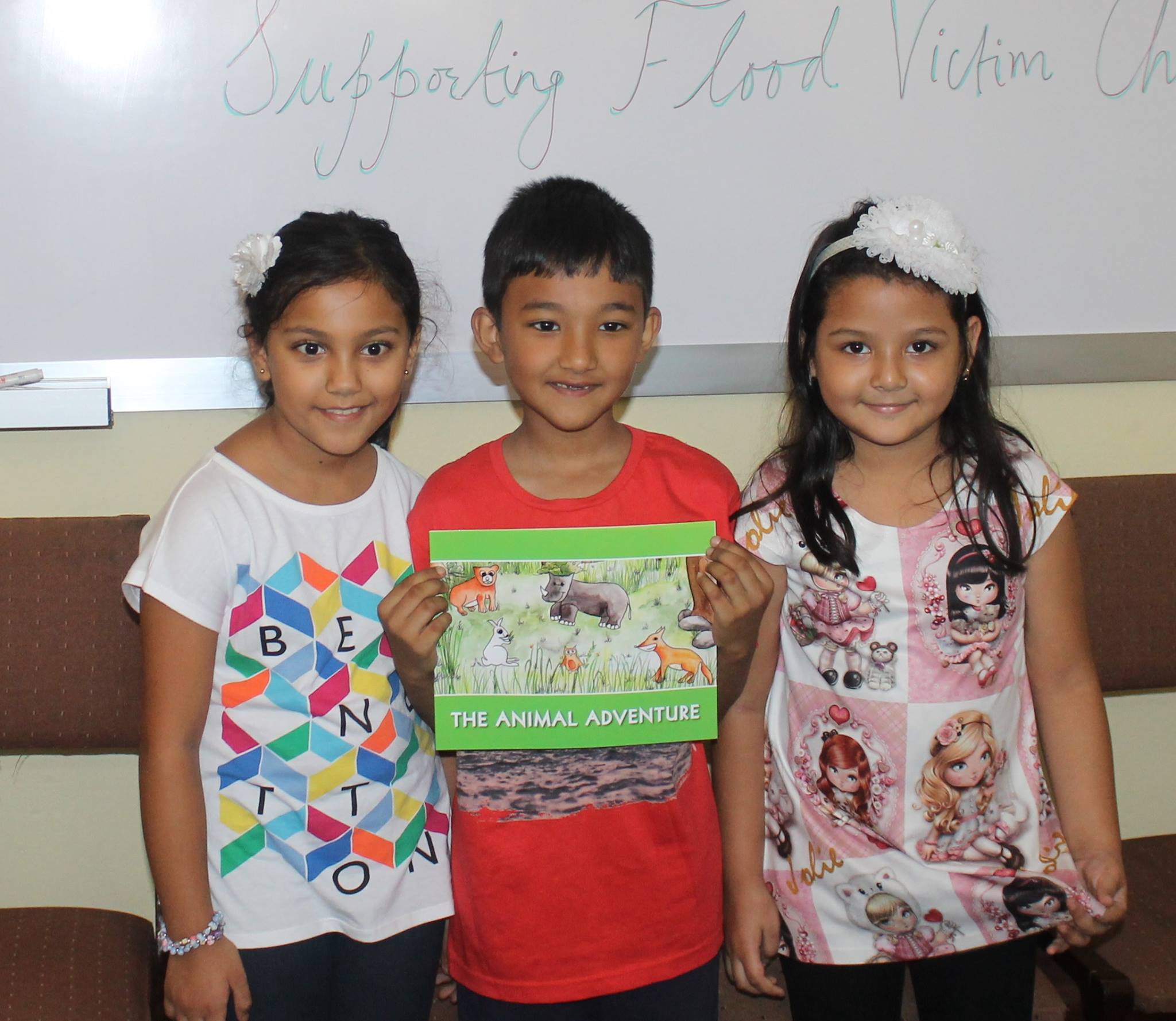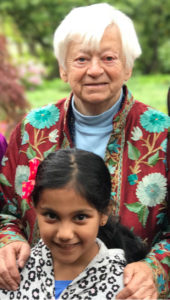 This National Authors Day, we're celebrating NYF's youngest and most senior authors: Karuna and Olga.
Eight year old Karuna wrote The Animal Adventure for her seven year old cousin.
Upon learning of the heartbreaking situation of flood victims in southern Nepal, she asked her parents to help her print the book and sell copies to raise funds for these communities. In September, she presented a $1,375 check to NYF-Nepal Executive Director Raju Dhamala.

In 2015, at age 90, NYF Founder Olga Murray, along with Mary Callender, published Olga's Promise: One Woman's Commitment to the Children of Nepal (available here).
The book is inspiring proof that it is never too late to make a difference in the world.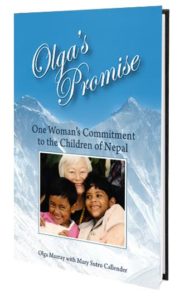 Another wonderful author, Isabel Allende, says, "Olga Murray is dedicated to saving children from neglect and exploitation. She is the beloved mother of thousands of kids to whom she has given protection, opportunities, joy, and above all, love. She has boundless kindness to embrace the least fortunate and unmoving determination to  fight for them. Olga is my hero."
Allende has not had the opportunity to read Karuna's book yet, but we're certain she'd be equally impressed!
Please support NYF's favorite authors this National Authors Day and their commitment to improving the lives of Nepali children by making a donation in their honor.