June 24, 2021
Frontline Warrior: NYF's Lila Tharu Celebrates Freedom Day by Saving Lives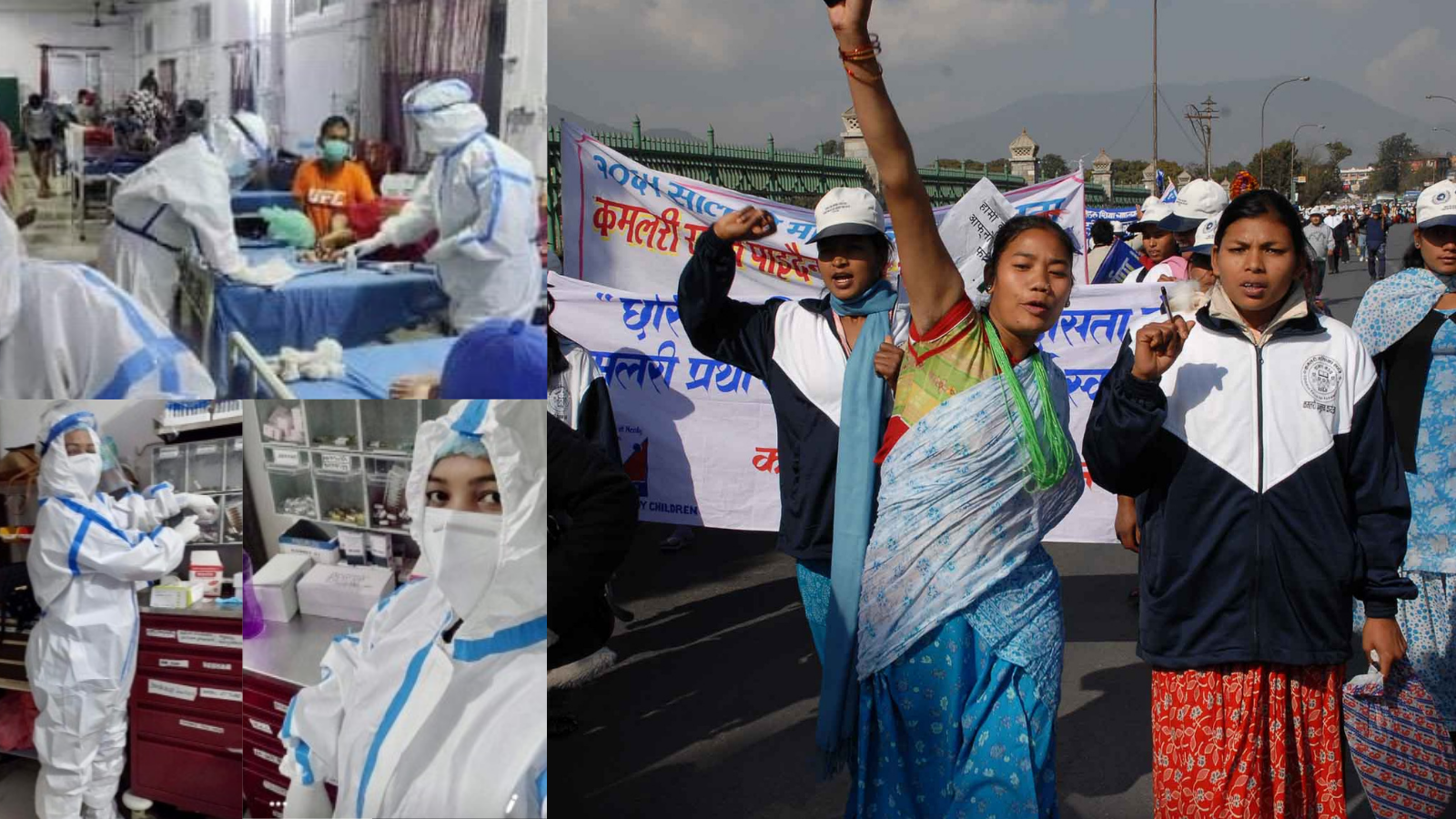 Frontline warrior healthcare workers across the world have spent nearly 18 months battling COVID-19 to defend their communities. These heroes have saved countless lives during the pandemic.
For one of these warriors, Lila Tharu, age 26 (below), her status as a nurse and midwife is a source of particular satisfaction. NYF is proud to count Lila among our many accomplished alumni now to heal their communities during this crisis.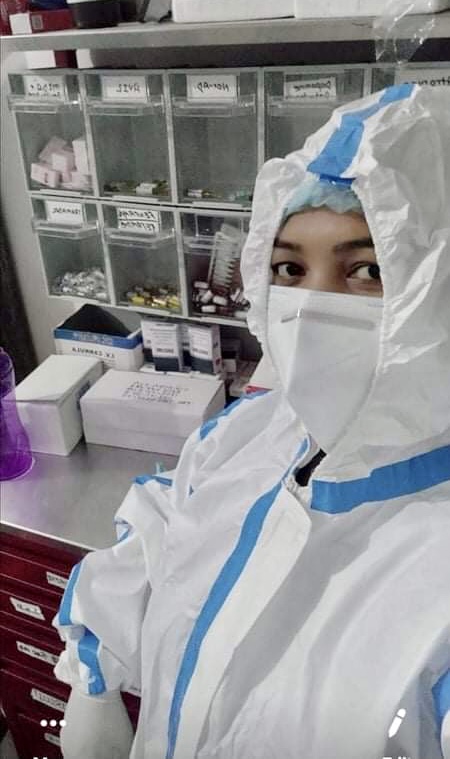 Kamlari Freedom Day
June 27th, 2021 marks the 8th anniversary of the legal abolition of the kamlari practice in Nepal—otherwise known as Kamlari Freedom Day.
Kamlari was a form of indentured servitude which exploited the daughters of the Tharu ethnic minority group in Western Nepal's Terai region. After generations of predatory lending by more powerful "land-owning" groups, the practice emerged as the only way for families to pay back exorbitant generational debts.
At every Tharu New Year, parents sold their daughters—some as young as six years old—to work long hours in the homes of strangers. In return, families would receive an average of only $30 for an entire year of their child's labor. Thousands of Tharu girls spent their entire childhoods in kitchen slavery. Some never returned home.
To people in the Western Terai, the kamlari practice had come to seem inevitable. It was a baked-in cultural truth that very few people dared to question.
Lila Tharu – Kamlari Life, Rescue & Education
Lila was born in Thakurbaba Municipality in Bardiya District. When she was 12, Lila was sent away to work as a kamlari in 2005. Her two older sisters had also worked as kamlaris.
After two years working in her master's house and being denied an education, Lila was identified and rescued by Nepal Youth Foundation in 2007. Through the Indentured Daughters program, her family was provided with economic support to offset Lila's lost "wage." It also included the materials needed to allow Lila to return to school: a kerosene lamp to study by, a school uniform, notebooks, and more.
Lila was a determined student who dreamed of becoming a midwife. Soon after her rescue, she enrolled in grade 7 at a local school. She completed high school (10th grade at the time in Nepal) in 2012, passing her country's notorious SLC "Iron Gate" exam. Lila earned a place in the Auxiliary Nurse Midwife program at Sushma Koirala Memorial Institute in Nepalgunj. NYF provided her with a college scholarship throughout her studies.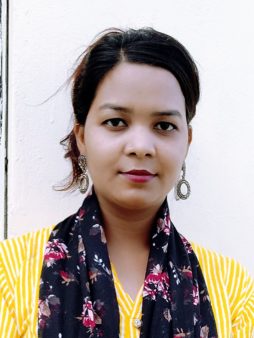 NYF continued to provide career support as Lila began her nursing career in a private hospital in Banke District. And in November 2016, she finally landed her dream job as an Auxiliary Nurse Midwife at Bheri Hospital in Nepalgunj, the largest government hospital in the region. She has remained there ever since, continuing her education by taking Nursing Care and Skilled Birth Attendant trainings to further enhance her skills.
The salary she brings home each month is far beyond what members of the Tharu community thought possible for one of their daughters only 10 to 20 years ago. Not only is Lila serving a critical role in her community's health system—she is proving the incredible potential within a Tharu girl.
Lila Tharu – Frontline Warrior
At the beginning of 2020, Lila was living at home with her mother while continuing her career. Lila's father had passed away years before, and her two sisters were now married.
Things changed in Lila's work life when the pandemic hit. She was added to a special COVID treatment team early on and assigned temporarily to nearby Sushil Koirala Cancer Hospital in Khajura. This hospital had been set aside especially for COVID patients. Lila worked there for several weeks during the pandemic's first wave. She also served COVID patients in mandated isolation in a Kalpatri hotel during this time.
Now, during Nepal's intense second COVID wave, Lila's hospital in Nepalgunj is at the epicenter of the crisis. Many young people from Western Nepal cross the border into India to find work. When the virus surged in India earlier this year, they fled back north to escape the pandemic—not realizing they were bringing the virus home with them.
Bheri Hospital now has four dedicated COVID wards. Lila (below, in white at far right), who has valuable COVID Care experience from 2020, is a frontline warrior in one of them.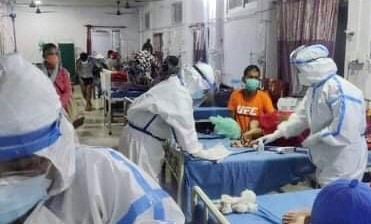 She is hard at work monitoring her patients' vital signs, measuring oxygen levels, and providing intravenous therapy and medicine, as well as other critical care. COVID death rates for hospitalized patients are frighteningly high everywhere, and Lila's ward is no different. During this second surge, they have lost an average of 3-4 patients per day. But Lila tries to remember the lives she has helped to save as well. Many of her surviving patients would not be able to return home if not for her.
In spite of rigorous safety protocols, Lila herself caught COVID in the spring, like many other frontline warriors across the world. Fortunately, her symptoms were mild. After a short isolation, she returned courageously to the COVID ward to continue her lifesaving work.
She will continue this work until her expertise is no longer required in the COVID ward. She (below, preparing medicines for a patient) is proud to be doing this important work in her community—and grateful to the NYF Community for making her journey possible.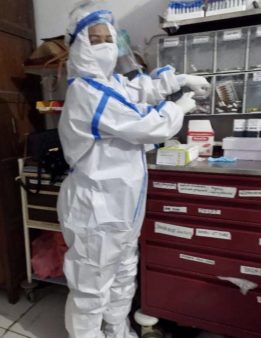 Just One Story of Thousands
Lila says she was afraid when the virus first arrived in Nepal. But now, she is extremely dedicated to the community she serves. Her courage is nothing new to NYF.
Like the other Freed Kamlari women, Lila had already experienced intense hardship and taken many daring steps before COVID arrived. Together, while most of them were still children, these girls dared to challenge their communities, abandon their masters, question their culture, and declare their own worth. Many of them returned home to families who resented them for taking such bold steps. Others were injured while marching for kamlari freedom, as police objected to the girls' protests against the government.
Lila is one of thousands of Freed Kamlari who refused to stop simply at being rescued from an exploitative practice.
She and so many others have claimed their personal power by seizing educational opportunities and chasing their dreams – and working to lift their sisters and daughters in the process. Some are becoming lawyers, determined to defend human rights. Others have become small business owners or specialized farmers, gradually building personal and generational wealth in ways their parents could not.
And some, like Lila Tharu, dreamed of helping others in the healthcare field. They've grown up to be frontline warriors in a global crisis they never imagined.
Happy Kamlari Freedom Day, Lila!

Happy Freedom Day to ALL of the Freed Kamlaris
and to the young girls and women who will never be bonded away!

And Happy Freedom Day to the NYF Community—to everyone who helped support this incredible program. Lila's story, and so many others like it, are proof of the amazing way your #LoveWorks.
Celebrate with NYF today.
To help celebrate this joyous occasion and support the education of brave young women like Lila, please make a thoughtful gift for NYF Scholarships or our Vocational Education program on our donation page. Additionally, join the NYF Community by signing up to receive emails here.
June 17, 2021
Nepal's Second COVID Surge Continues – New Updates from Som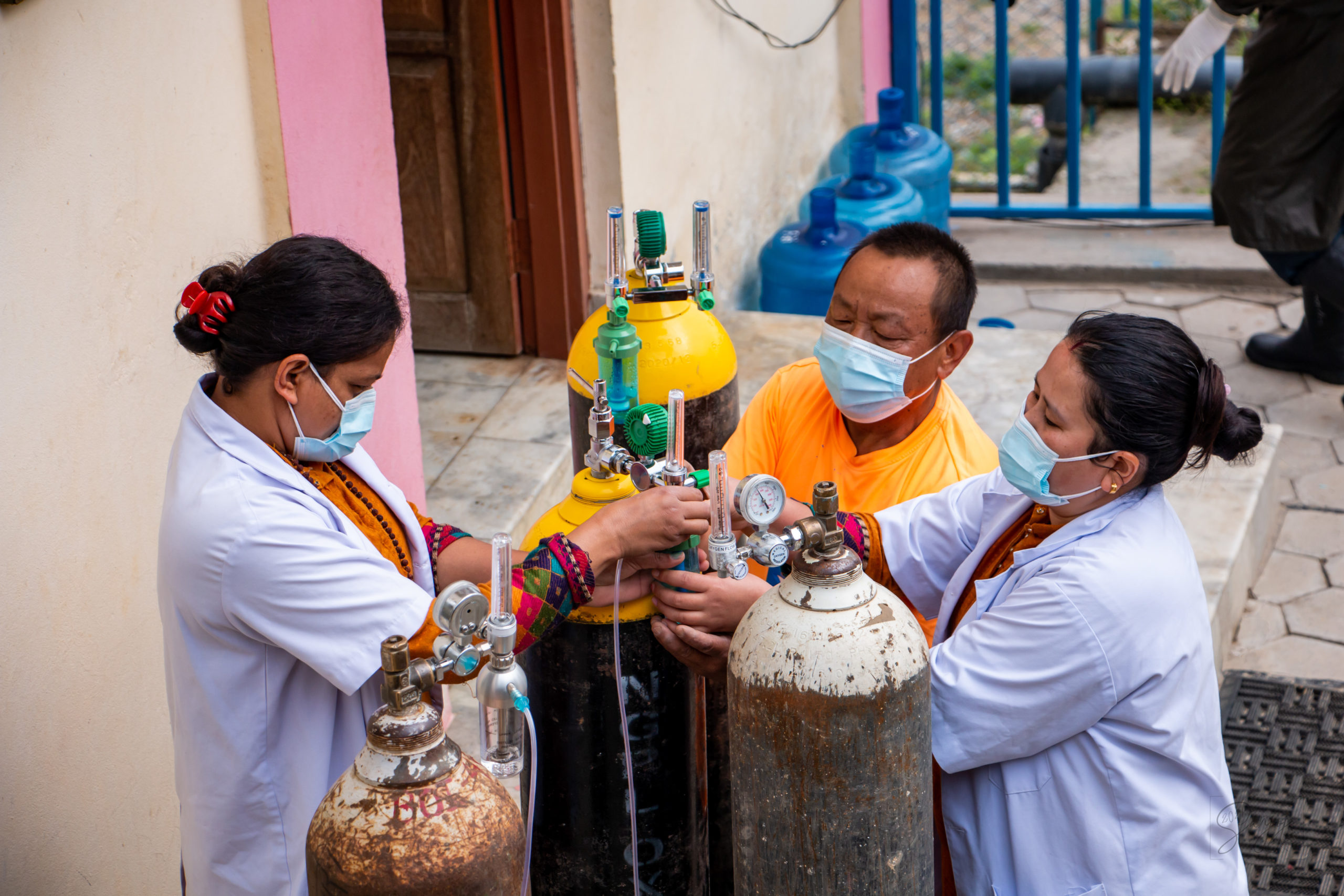 Nepal's second surge of COVID-19 seems to have calmed, but the danger has not passed. This week, NYF president Som Paneru has given the US team an update from his vantage point on the ground in Nepal. (Below, Nutritional Rehabilitation Center staff members arrange precious oxygen cylinders for use in the COVID Isolation Center.)
For details about the impact this most recent crisis has had on our work providing Health, Shelter, Freedom, and Education, please click here. Thanks to the dedicated and compassionate team in Nepal, the children in NYF's care remain safe and healthy!
COVID in Nepal – the Second Surge
Som's description of Nepal's lockdown is intense: essential food outlets are only open for a couple of hours each morning, with the remaining businesses completely closed down to slow the spread. Transportation, both public and private, is halted. Only vehicles for essential services are allowed in the street.
Domestic flights are completely grounded, and only four airlines are allowed to operate international flights. Even these occur only once a week. The passengers are very carefully selected and are either Nepalese citizens returning home or aid workers. Chartered flights arrive periodically, bringing relief materials.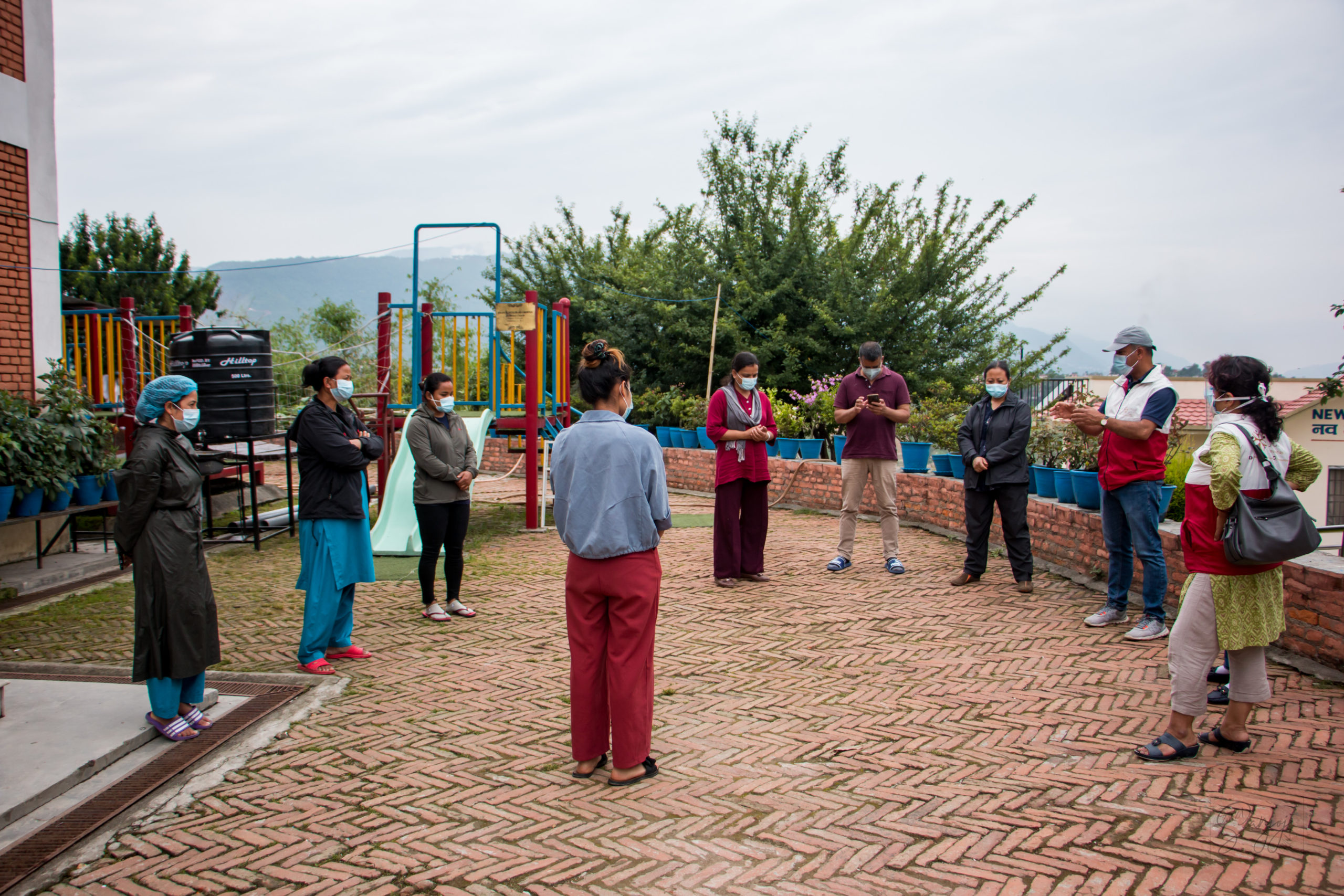 The infection rate is beginning to drop, as is the reported death toll. Som reports that the hospitals are less overwhelmed, and for the moment, there seem to be enough hospital beds for the current patients. (Above, Som and the Nutritional Rehabilitation Home team meet outside to receive up-to-date information.)
However, different from last year, the virus has now reached into very rural areas. Here, people do not have access to COVID tests, and they often do not go to hospitals, making accurate tracking and reporting impossible. Some hospitals in Western Nepal, the epicenter of the current surge, report that they are seeing fewer people arrive – but those who do are arriving from very rural areas, and in critical condition.
These new developments will impact NYF's planning and programming as we proceed into the coming months.
And of course, the halting of economic activities during this extended lockdown is once again worsening human suffering. Families are struggling to make ends meet, hunger is on the rise, and individuals with chronic medical conditions are unable to access care.
But the vaccine situation in Nepal is dire. At the beginning of 2021, vaccine donations arrived from China and India – but future vaccines promised by India never arrived, leaving many people throughout Nepal only partially vaccinated with the first dose of AstraZeneca. Another one million doses have arrived from China, with more donations pending from the UK, Denmark, and the United States, but distribution will be challenging in the midst of this surge. Rural populations will be especially difficult to reach. (When vaccines first arrived in Nepal, front line workers were prioritized, so NYF staff members working with COVID patients have received their vaccines.)
Time to Prepare
Public health officials are predicting a third wave in the fall, with children likely to be impacted more than in the past two surges. The Nepalese government has already warned hospitals, urging them to prepare pediatric ICUs. Ideally, hospitals will prepare at least 25% of their existing ICU beds to suit children.
NYF is taking this warning seriously, planning ahead using lessons learned during this second surge.
Especially in Nepal's urban areas, family homes are often quite cramped, with multiple family members sharing a single bed, and multiple family branches sharing a single residence. In late April, COVID-19 had already reached Nepal from India before the country locked down. This trapped many families in very close quarters with at least one person who was already infected with the virus – and with not enough room for social distancing.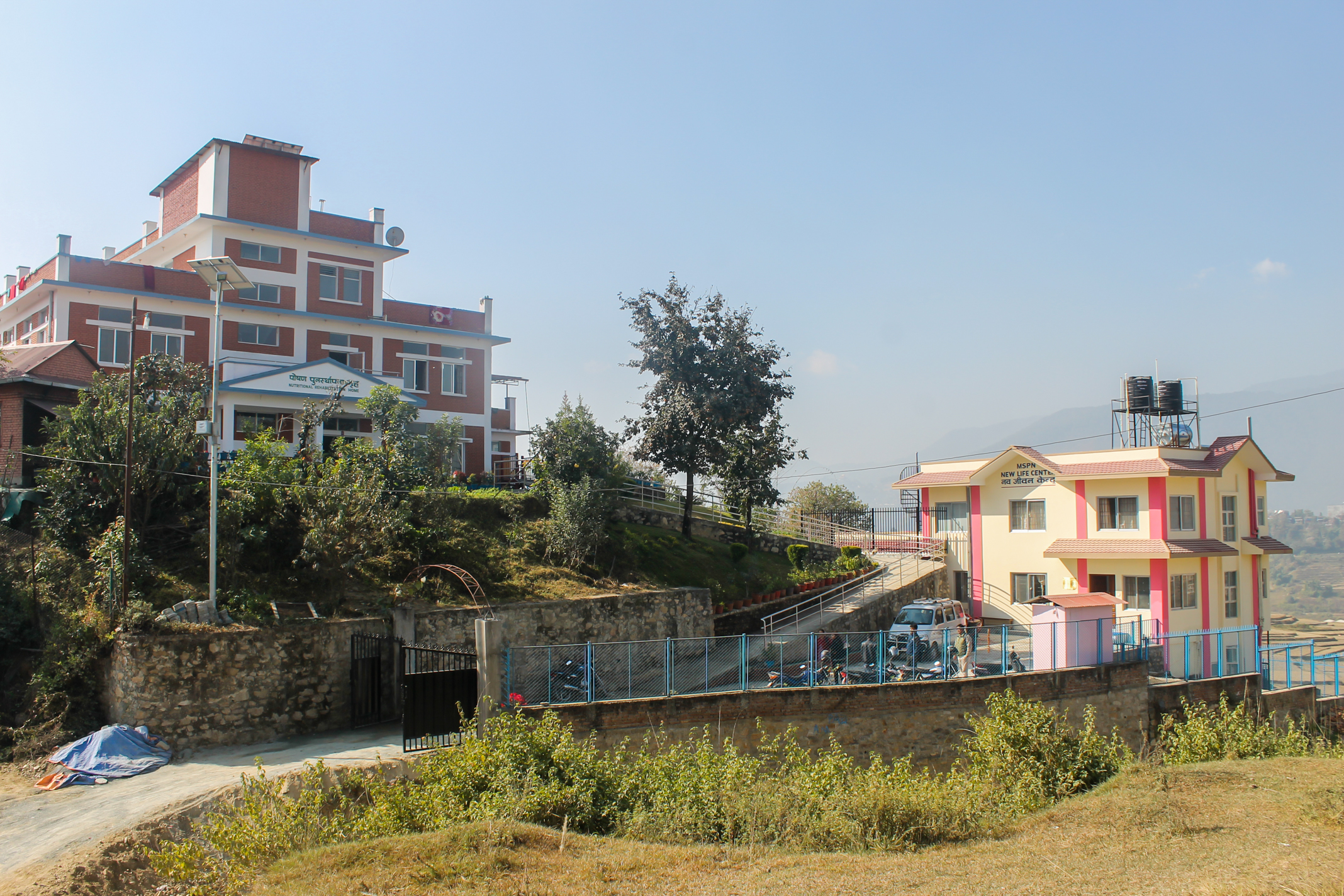 Our COVID Isolation Center (split between our flagship Nutritional Rehabilitation Home, at left in the photo above, and the New Life Center, right) played an important role in slowing the spread in Lalitpur, just outside Kathmandu. But we hope to be prepared to do more during the predicted third surge. Som is working in close contact with local health officials to identify ways we can help lower the risks to families in lockdown and save as many lives as possible.
Emergency Nutritional Care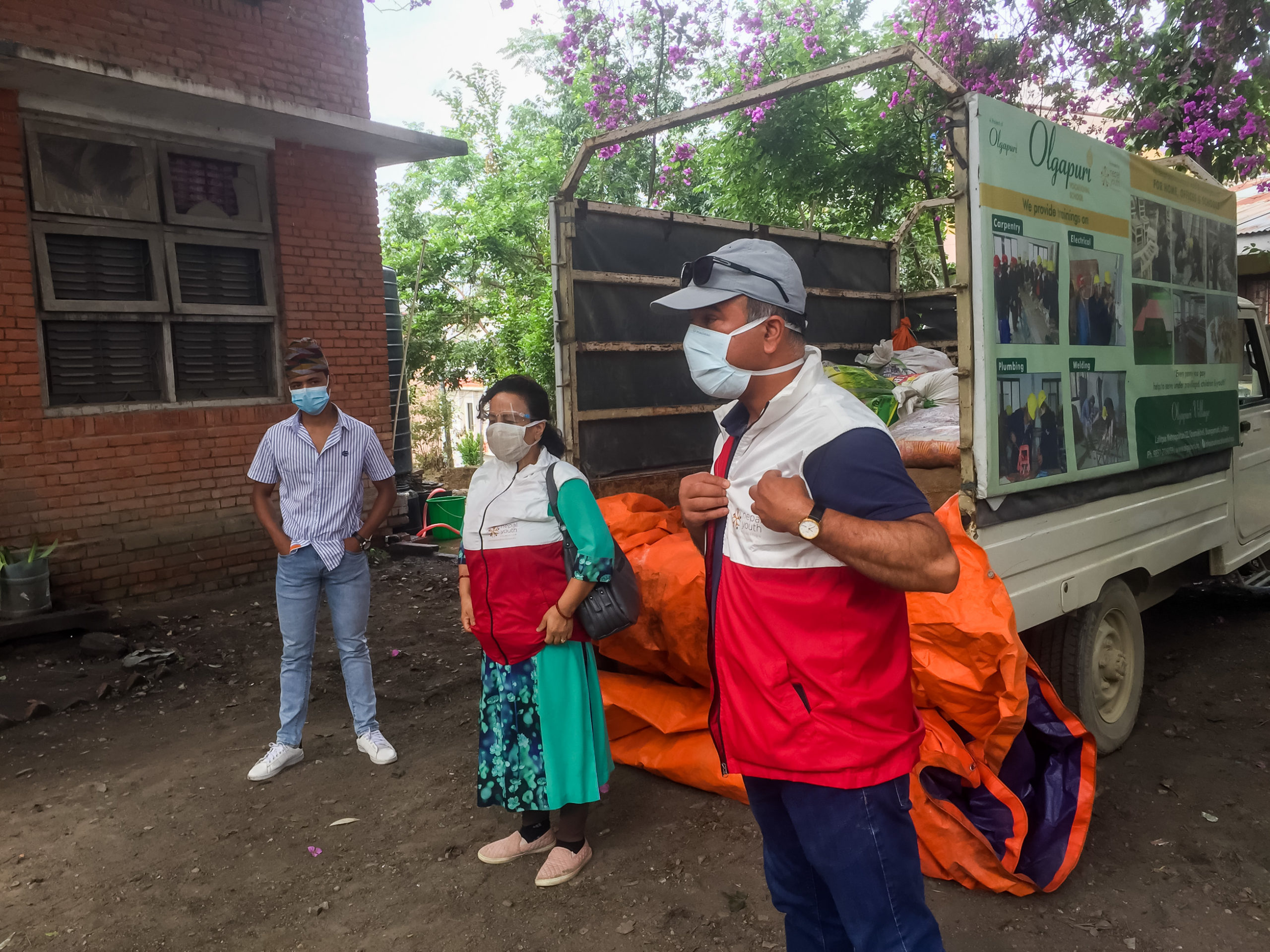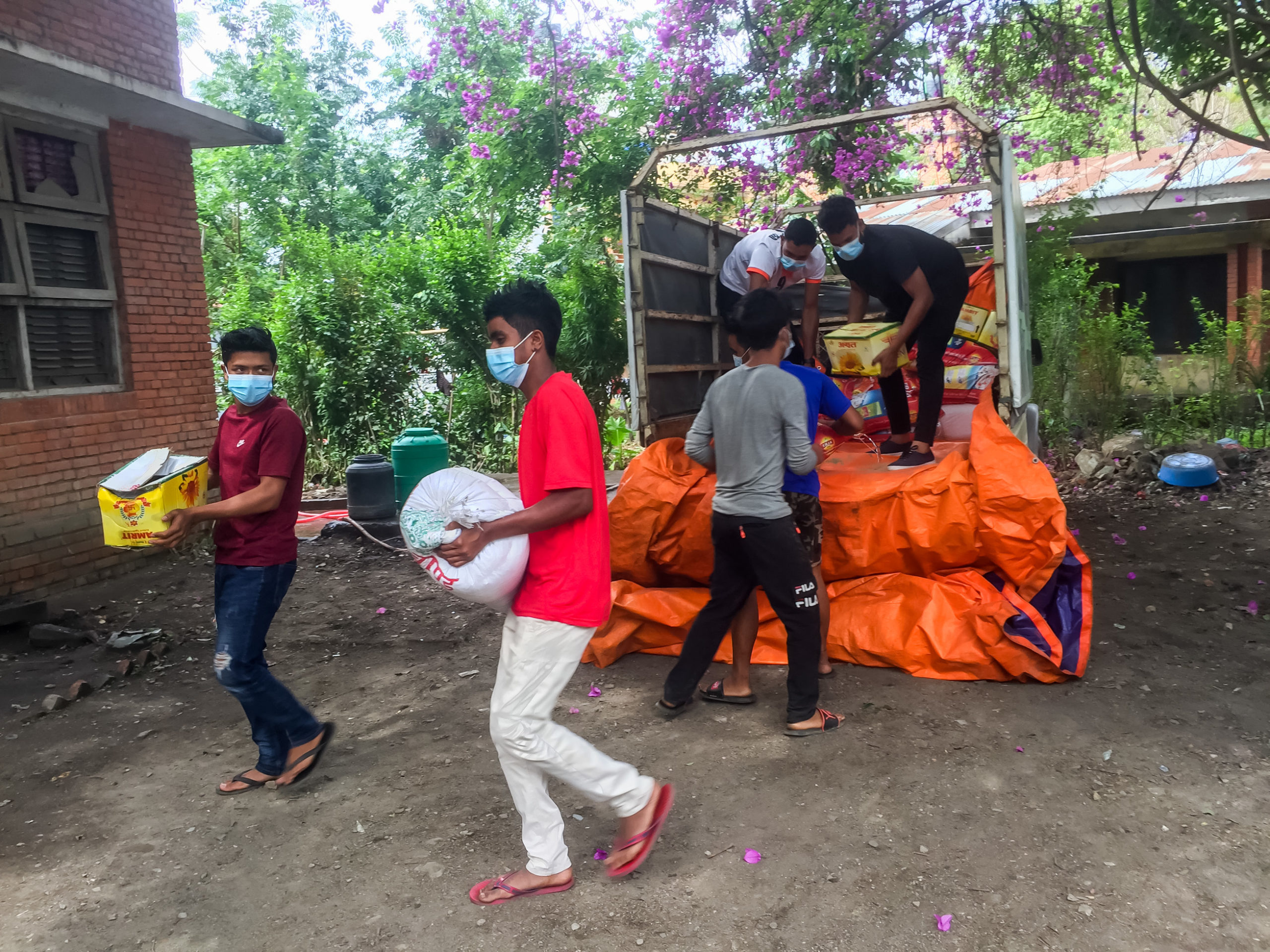 In response to the devastating economic effects of the virus and the extended lockdowns, NYF has expanded our emergency food distribution efforts. We are continuing to run Lito for Life, and we have added food staples like potatoes and other vegetables to our deliveries.
COVID Isolation Center
As COVID-19 tore through Nepal's cities in April and May, hospitals were quickly overwhelmed. Individuals testing positive for the virus were encouraged to isolate at home unless their symptoms became life-threatening.
This approach posed two problems: first, those living in cramped quarters were unable to truly isolate away from their families, and two, many individuals with COVID-19 are unaware of what "life-threatening" symptoms look like. As a result, many people in self-isolation arrived at the hospital too late, and many others unwittingly spread the virus to their loved ones.
Our COVID Isolation Center (in the empty Kathmandu Nutritional Rehabilitation Home and New Life Center) provides a 50-bed space for individuals with COVID-19 who are asymptomatic, or are experiencing mild to moderate symptoms. If symptoms become dangerous, our trained nurses recognize the warning signs right away, and NYF provides a free ambulance ride to the hospital.
In a video made in May, Sajani Amatya shares NYF's gratitude for all those who helped make this swift response possible:
A four-bed High Dependency Unit (HDU) was added as well, providing semi-ICU care to any patients needing to be transferred to a hospital, but for whom a hospital bed had not yet been found. This has been a great life saving addition. Since opening at the end of May, nine patients have received HDU care before being transferred to the hospital.
Most of our patients are under age 18. So far, we have admitted a total of 151 patients, and 115 of them have been discharged after recovering safely. Nineteen individuals have been referred to the hospital, and 17 patients are currently at the center.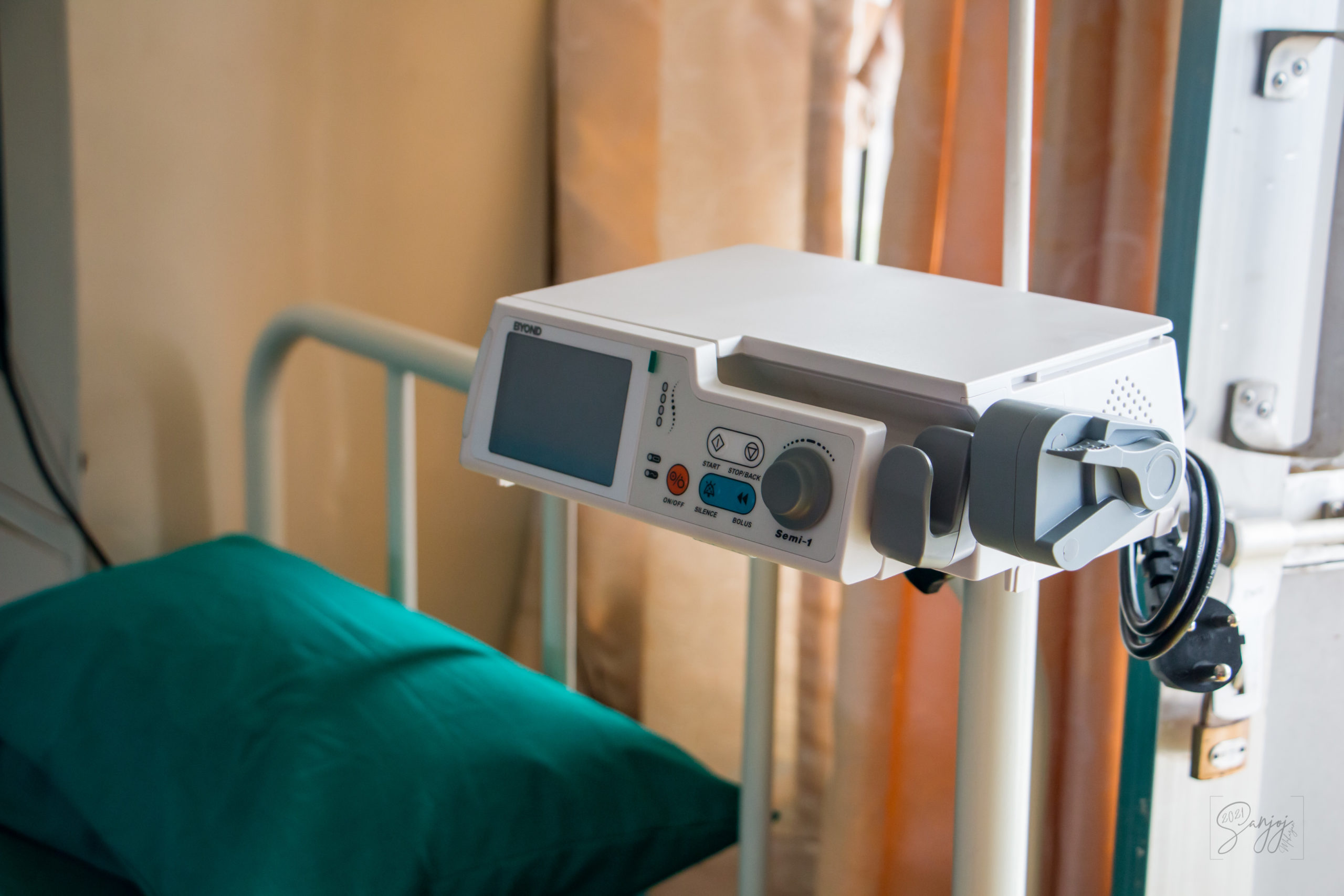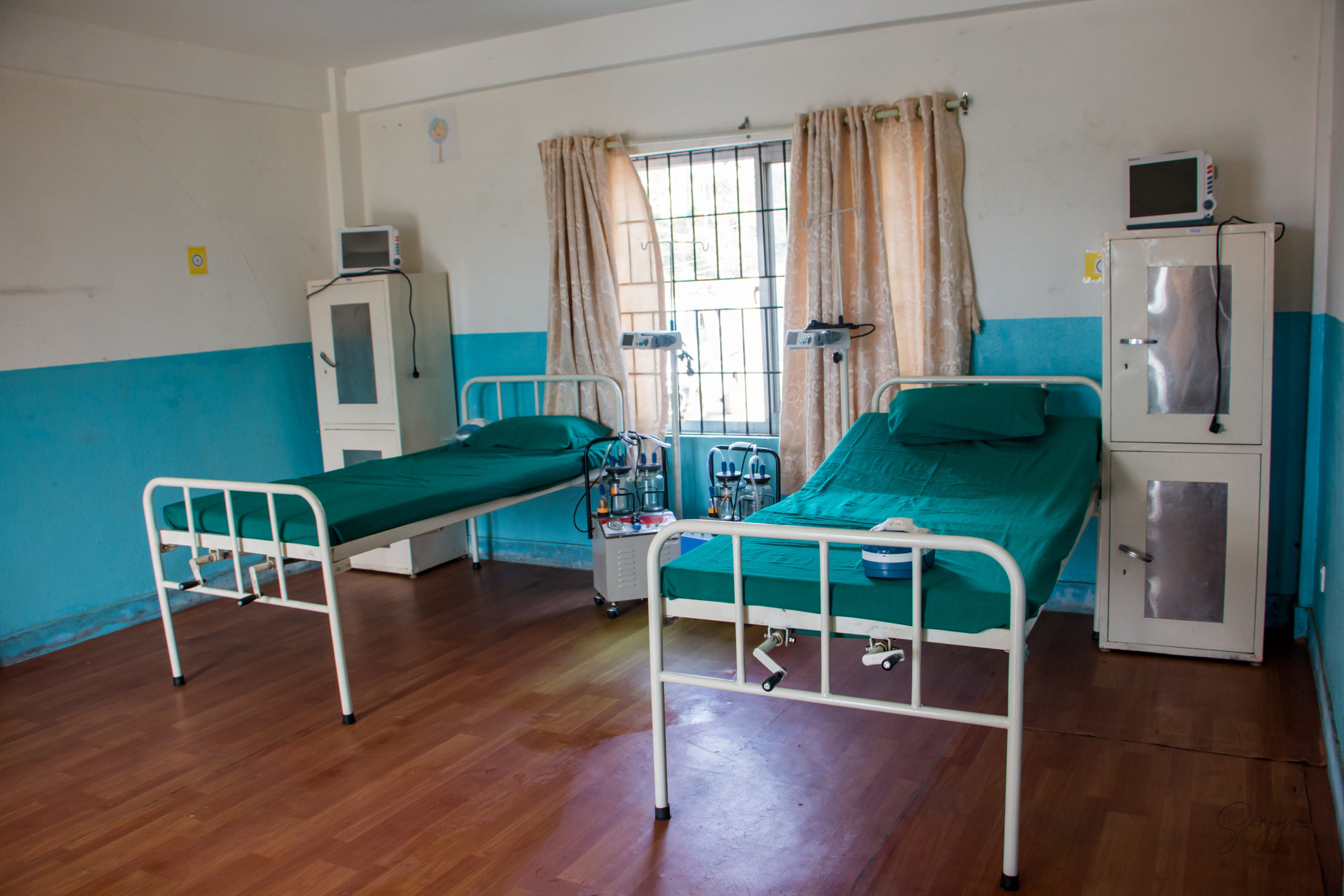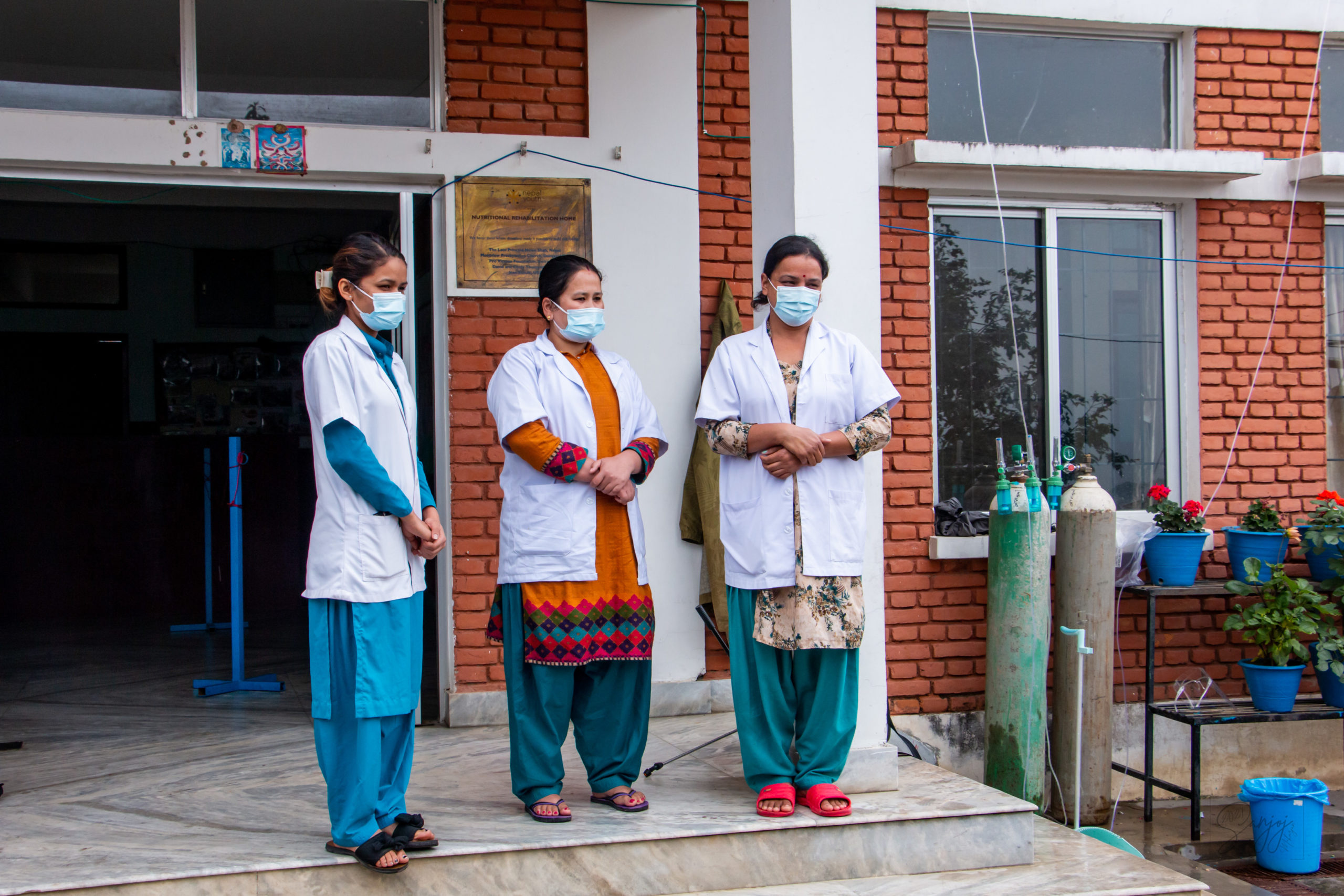 The COVID Isolation Center has also received praise from the National Human Rights Commission, the Women's Right Commission, the District Administration Office of Lalitpur, and even the WHO.
Unrestricted Support
In times like these, even if COVID has provided the inspiration for your gift, the most effective way to give is to provide unrestricted funding. Unrestricted funding allows us to aim each dollar with the maximum flexibility, allowing the needs on the ground to drive our responses as the situation evolves. Unrestricted funding also allows us to continue keeping our promises to the children in our care by ensuring that each of our programs is fully funded and can continue as best as possible throughout the pandemic – and beyond.
To make your generous gift, please click here. Thank you so much for ensuring your #LoveWorks for the children of Nepal!
June 17, 2021
Founder's Day 2021 – Thank You for Sharing the Joy!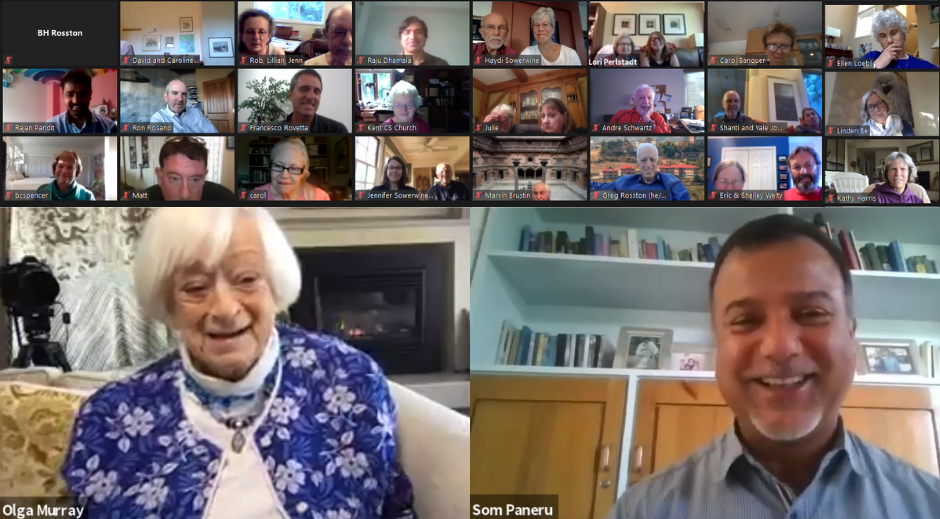 Founder's Day 2021 – held over Zoom on Thursday, June 3rd, 2021 – was a resounding success!
Thank you to everyone who attended! This heartfelt, joyful reunion of old and new friends, supporters, alumni, and team members was an inspiration and a delight to so many. Our team deeply appreciates the many messages of congratulations and support we have received; Olga is touched by the outpouring of well-wishes in honor of her 96th birthday; and Som is so encouraged by the many words of support and love in honor of his 25th anniversary of serving the children of Nepal at NYF.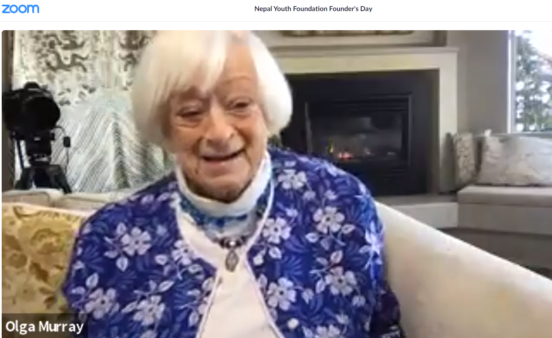 Links to the beautiful videos provided by filmmakers Roy Cox and Robin Mortarotti are available on our YouTube channel. Click here to enjoy and share Som's incredible story. Click here for the video on our efforts to reduce the rate of child marriage in Nepal.
If you missed the event or would like to enjoy it again, a full recording is available here.
Special thanks go to co-hosts Dr. Jagadamba Pandit and Angela Pal, PhD; videographers Roy Cox and Robin Mortarotti; and guest speakers Dr. Kamal Lamichhane and Ajeeta Rana for helping shape the inspiring presentations; author and philanthropist Isabel Allende for her beautiful message; to our host committee: Tanya Bodde, Chris Heffelfinger, Andrea McTamaney, Ron Rosano, and Greg & Barbara Rosston; to the volunteers, board members, advisory board members, and staff working behind the scenes; and of course, to Olga Murray and Som Paneru for giving us so much to celebrate!
Olga's Founder's Day 2021 Birthday Wish
Thank you to each of our wonderful supporters who donated in honor of Founder's Day 2021. Our goal this year was $96,000 in honor of Olga's 96th birthday. Ahead of the event, thoughtful early donations had brought us approximately halfway to meeting our goal.
By the time pledging (public and private) had ended during the event, we were only $1,150 short. And before the end of the evening, a few additional pledges had tipped us over our goal amount, with auction bids pushing us over $100,000!
Our global team is overwhelmed by the generosity of the NYF Community. Thoughtful Founder's Day gifts are still arriving – including some increased pledges. At this time, our incredible, thoughtful supporters have contributed over $105,000 in support of our NYF's mission.
Your love is providing Health, Freedom, Shelter, and Education to Nepal's newest generation – and graduates from our programs are proving that your #LoveWorks. Dhanyabad!
If you have not yet fulfilled your Founder's Day pledge, or if you would like to make another thoughtful gift, please do so here.
Lucky Winners
Our U.S. team is contacting auction winners, pledge raffle winners, and Olga's Promise recipients. If you have any questions about this process, please reach out to us by emailing info@nepalyouthfoundation.org.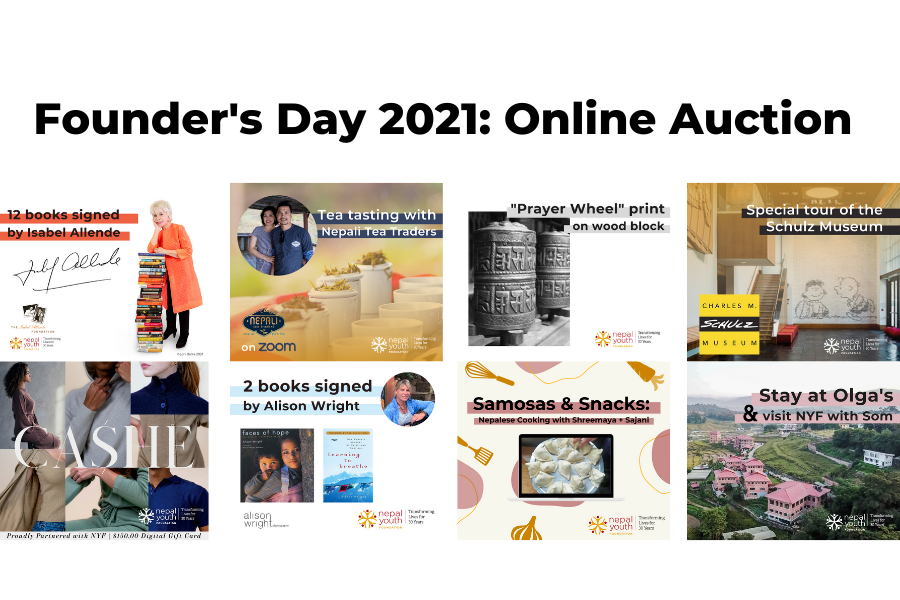 More to Come in 2021
As we step into the coming months, our global team is braced for more pandemic uncertainty – but the NYF Community's encouraging love and enthusiasm inspires us with confidence. Thank you from the bottom of our hearts for your trust and dedication to making sure your #LoveWorks!
We look forward to sharing updates with you right here on our blog as the year continues.

Dhanyabad!