May 18, 2023
Celebrating International Tea Day with Nepali Tea Traders!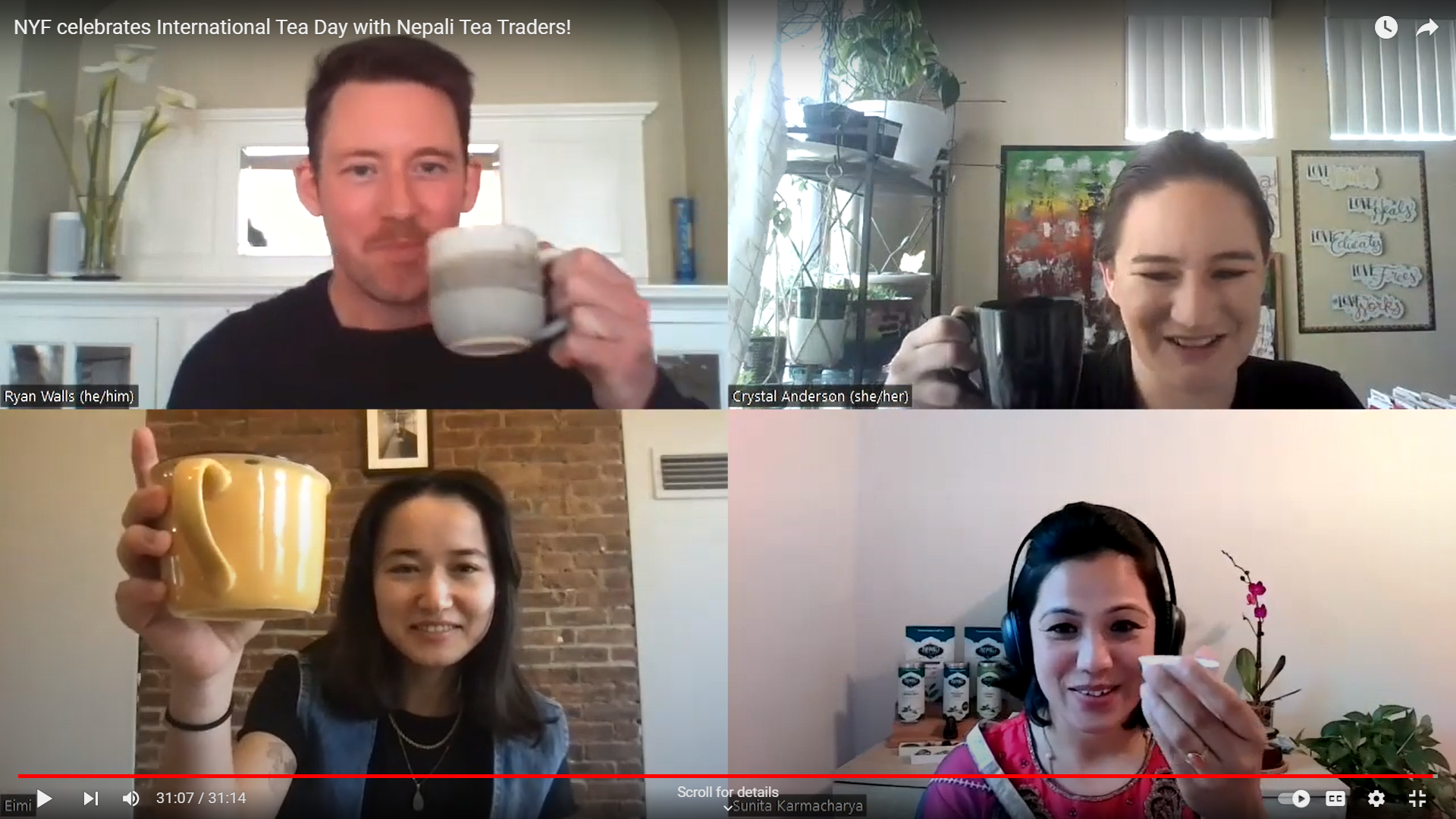 International Tea Day, from https://www.un.org/en/observances/tea-day

"The day will promote and foster collective actions to implement activities in favour of the sustainable production and consumption of tea and raise awareness of its importance in fighting hunger and poverty."

May 21st is recognized by the United Nations as International Tea Day. To celebrate, the Nepal Youth Foundation's U.S. Team sat down with Sunita from the Nepali Tea Traders to chat (over a cup of tea!) about tea culture, our partnership, and our shared values.
We hope you enjoy the below video of our warm discussion, where we get into stories about Sunita's childhood, Ryan's recent trip to Nepal, and NYF's vocational training programs.
Happy International Tea Day to our entire NYF Community!
Partnership with Nepali Tea Traders
NYF's partnership with the Nepali Tea Traders (NTT) began over a discussion of shared values. Sustainability. Connection. Community power. Empowerment of women and families in Nepal. NTT's focus on "trade, not aid" and the associated benefits complements NYF's mission of providing healthcare, education, and shelter to the country's youth.
We both believe in the power of economic empowerment for families and communities. And that the best solutions are those that allow individuals to build their own futures and chase their own dreams!
Learn more about our Sustainable Agriculture and Entrepreneurship Training (SAAET) program here.