April 21, 2021
Volunteer Spotlight: Avipsa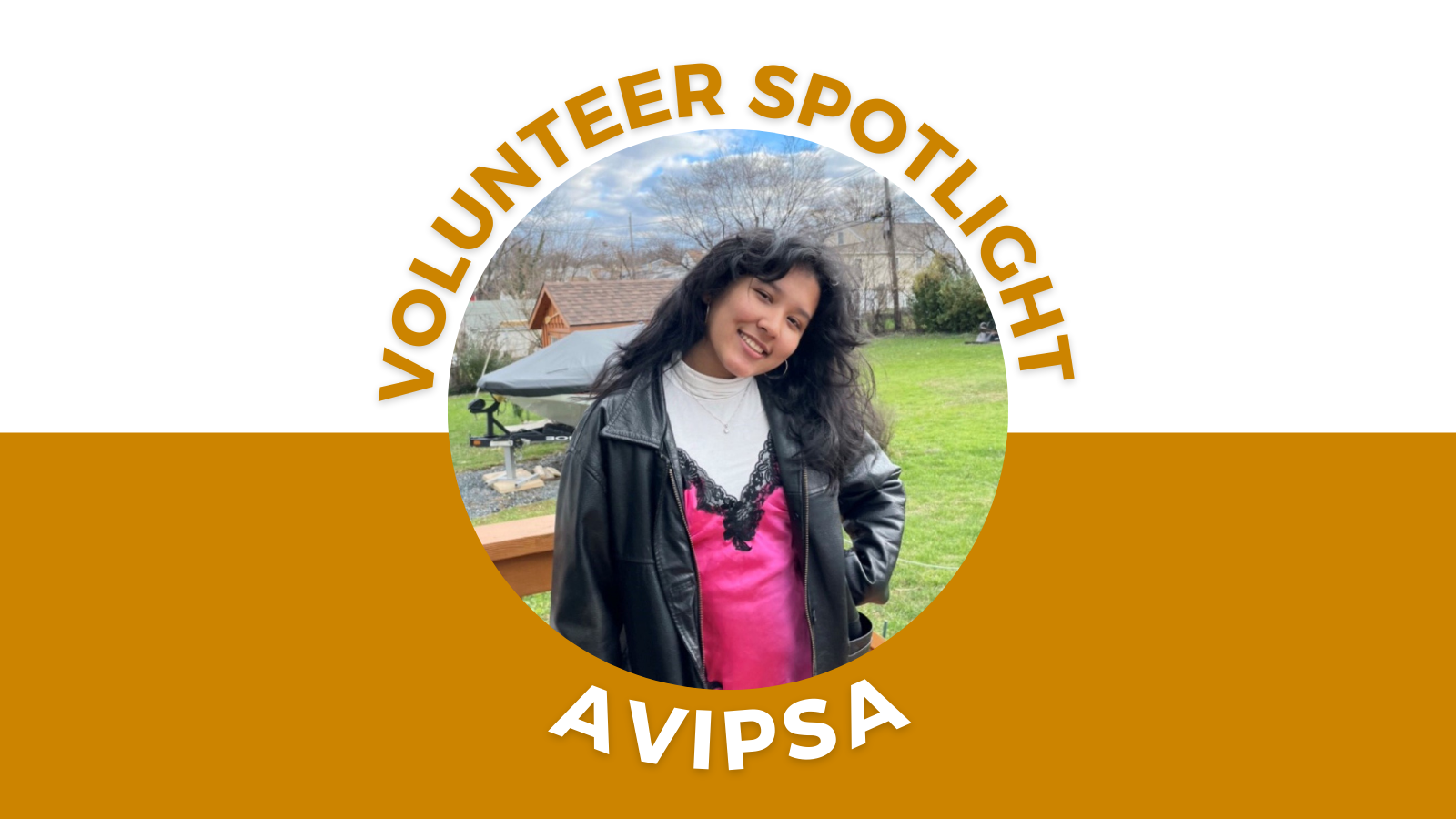 In continued celebration of #NationalVolunteerWeek, NYF is excited to share another spotlight to honor one more wonderful volunteer! Today, we're sharing our Q&A session with Avipsa, a Nepali-American high school student who has been volunteering remotely with the U.S. Office since the beginning of this year.
---
Let's start with why you wanted to start volunteering for NYF. What was your calling?
I wanted to start volunteering with NYF because its purpose and values really resonated with me. Even as a Nepali person myself, I never really knew much about specific issues facing Nepali youth. Seeing that NYF dealt with many of these issues and how much it had accomplished, I knew that this was a place where I could truly make a difference and help Nepali youth receive the opportunities they deserved. It was also a way for me to connect to my own heritage and experience volunteering in the nonprofit sector.
Can you share what you are currently doing for NYF?
Currently, I am volunteering to help with social media and website design. I have been helping with the Editorial Calendar, which focuses on social media posts every month. I am also helping to create and build tests for UserTesting to ensure that our website is appealing and accessible. I have done a little bit of outreach as well.
What are you enjoying the most as a volunteer?
As a volunteer, I enjoy the creative freedom I have, as well as, access to multiple opportunities the most. I've been given a lot of freedom with themes for social media posts such as #FunFactFriday, which I came up with to educate the online audience more about Nepali culture. Before volunteering with NYF, I never heard about UserTesting and I didn't know if I would be interested in doing it. NYF allowed me to try something new and it was actually a very informative experience.
What's something you learned through volunteering for NYF?
By volunteering for NYF, I have learned about the importance of social media in raising awareness and social issues that Nepali youth face. As NYF focuses on social issues such as child servitude, lack of education, nutrition rehabilitation, and more, I learned that just one post can educate so many. Social media is a great way to raise awareness and bring attention to serious topics. It provides an environment to advocate and make a difference in peoples' lives.
What are some of your goals for the future?
For my future in NYF, I hope to connect with more staff and hopefully, the youth! I also hope to recruit more volunteers as well. Personally, I would like to venture out into researching social issues facing Nepali youth and raising awareness about them. As someone who is very interested in psychology and mental health, my goal is to advocate for destigmatizing mental health and connecting with the Ankur Counseling Center for future research. As I grow further into my career, I hope to work in the field of psychology, psychiatry, or public health.
Any advice for other high school students who want to help make a difference?
My advice for other high school students that want to help make a difference is simple: start somewhere. Whether it is your passion, your niche, or something you recently discovered, the only way to make a difference is through action. The day that I found NYF was the same day I reached out to volunteer. Even though I didn't know everything about the nonprofit, I knew it was advocating for a cause that I was also passionate about. Starting somewhere can push you to find new opportunities and eventually, reach your goals.
And lastly, can you share something fun about yourself?
When I visited Nepal in 2016, I went to multiple cities and locations. One of my favorite tourist attractions was Devi's Falls in Pokhara. The waterfall was really extraordinary and mysterious as well. I found it really interesting that also goes through an underground tunnel. When I go back, I definitely want to visit there again!
We're so deeply grateful to Avipsa for all the hard work she is doing to support our work! Thank you, from the bottom of our hearts!
April 12, 2021
Donor Spotlight: Eric Welty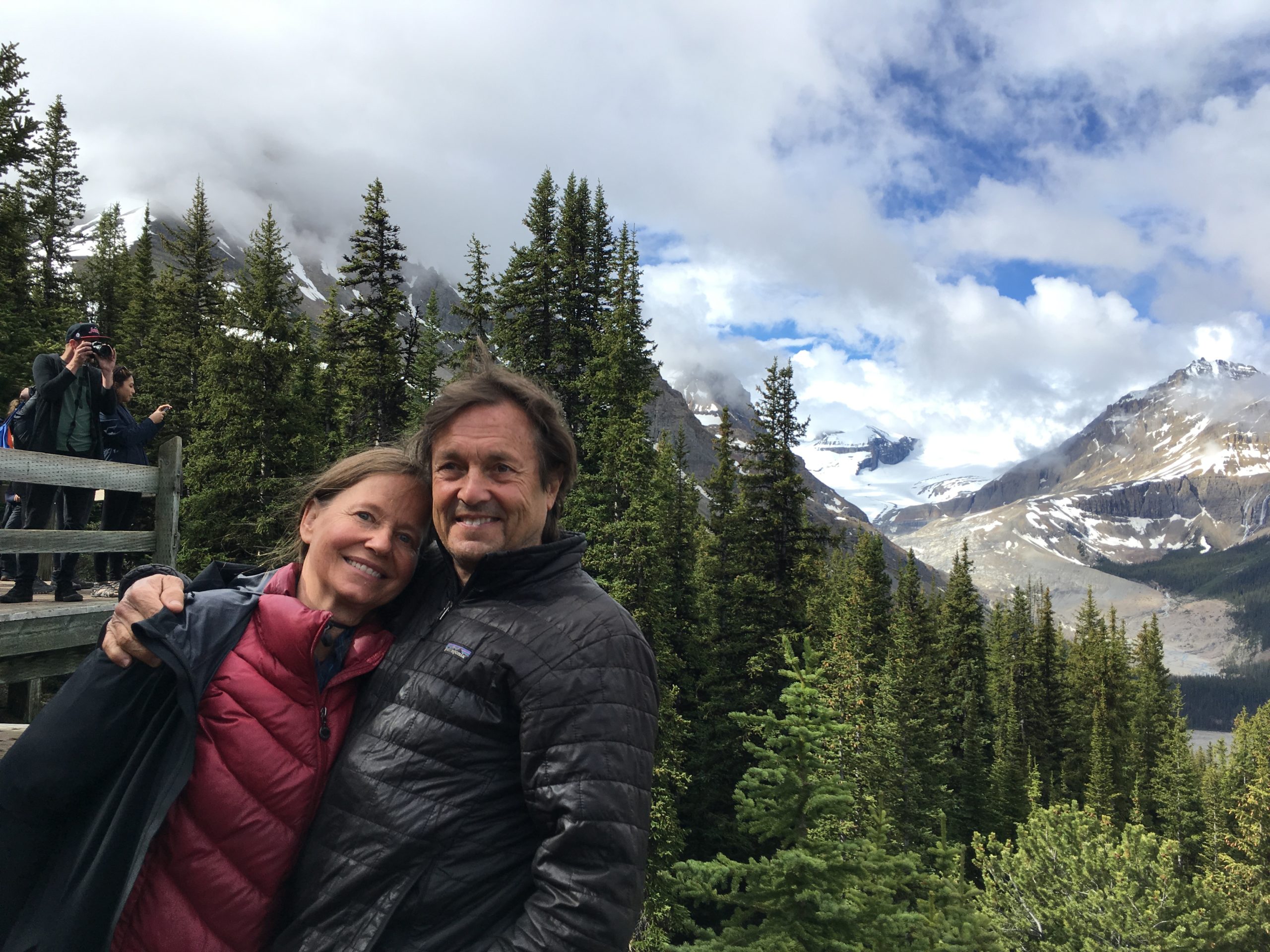 How Eric, a retired carpenter, continues to generously support NYF
Eric Welty and his wife, Shelley, are long-time NYF supporters. They've been giving to NYF annually since 2009.
A couple years ago, we noticed the frequency of his gifts increasing throughout the year. His gifts also started to include notes at the bottom that perplexed us: "built-in desk", "shelves," or simply, "work."
That's when we learned that Eric, who had recently retired as a carpenter, had started donating his time and payment for labor to support NYF.
We were so touched to hear this, and reached out to Eric to see if we could learn more.
Eric was kind enough to chat with us for a quick interview in February 2021 to talk about how and why he supports NYF in this creative and generous way. Now, in honor of #NationalVolunteerWeek, we're excited to share this with all of you a part of our wonderful conversation with Eric Welty.
---
Thank you again for agreeing to chat with us! Let's start with your NYF story. How long have you known and/or supported NYF, and how did you come to know of us?
I allowed my higher self to guide me to Nepal, first. Nepal had a calling to me – and after reading about Nepal and learning more about Nepal's needs, I was then led to NYF.
It was quite a few years ago, actually, back when NYF went by a different name.
Oh! That was back when we were named Nepalese Youth Opportunity Fund. Wow, you've been with us since the old days.
Right! And I feel so very fortunate to have found NYF.
Could you please elaborate on how you are currently supporting NYF?
My wife and I are both retired. We're not wealthy, but we have enough. And as a retired carpenter, I'm still very healthy, and I actually still like working. But I wanted to volunteer now. And so I get projects from friends and friends of acquaintances, and then donate all the money that I make.
That's wonderful. Thank you so much. What's motivates you to continue these projects?
I've learned over the years that to be self-serving and feeding my desires to accumulate more stuff in my life is not very satisfying. I find that it's far more satisfying to feed my inner peace by giving service to those who need it.
I can also make a fair amount of money here, but that money goes so much further in Nepal.
You're absolutely right. What has been some of your favorite moments while doing this work?
I don't know if I have a specific moment – but just knowing that the financial support is going to people who are most vulnerable.
Also, by donating, I know that the love and care that is extended by the staff in Nepal towards the children should help to promote a healthy and more adjusted adult. And in turn, that'll perpetuate a better cycle going forward.
On a side note, another thing that's interesting is that when I made a decision to begin this project, it seemed like the universe was helping in a way. The work comes in a timely manner; not all at once [laughter]. That also reassures me that I'm doing something worthwhile.
[Laughter]. Definitely! What a lovely thing to say though, about helping to perpetuate better cycles. That brings us to our next question: Do you have a favorite NYF program?
What struck me originally was the work you were doing to rescue and free girls sold into Kamlari indentured servitude. I found that inspiring. I realized what little money was needed save these girls. How could I not?
And when I would write a check at the end of the year, I would really feel like something was being done.
Our Empowering Freed Kamlari program is a really great one. I'm not sure if you've heard, but it's actually coming to an end on our side. The freed girls have started their own nonprofit!
I heard! That's great.
It really is.
You know, I've been watching NYF evolve as time has gone by, and I'm even more encouraged now than I was years ago.
That means a lot, Eric, thank you. Our last question is if you had any advice for other kindhearted folks who want to help out like you.
Run with whatever you find that resonates with you, like it did for me. Trust your inner guide!
Love it! Thank you so much!
We're so grateful to Eric Welty for this special chat, and of course, for all that he's doing to support our work. If you are fundraising for NYF or supporting our work in a creative way, and would like to be interviewed for a donor spotlight, let us know! E-mail us at: info@nepalyouthfoundation.org.
The Olgapuri Farm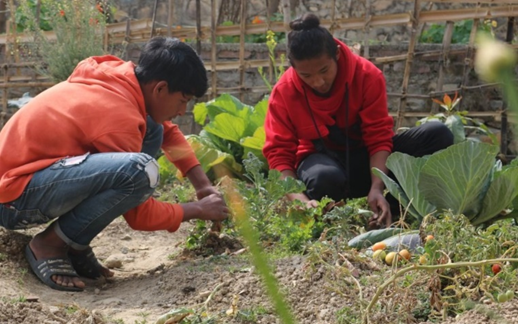 NYF President Som Paneru grew up on a family farm in Nepal's Gorkha District. Every member of the family had to work very hard ensuring the crops grew well and the livestock were cared for. Hard work was a matter of survival. When his schooling began at age seven, Som would wake early enough to do farm chores, then hurry for an hour on foot to attend classes. At the end of the school day, he would hurry home, eat a quick snack, and return to the fields until dusk.
When he talks about his upbringing, Som does not shy away from discussing the hardships. But farm life taught him valuable life lessons, too. Lessons about personal responsibility, teamwork, motor skills, decision-making, risk-taking, and resourcefulness.
Olgapuri Children's Village was designed with these lessons in mind. After all, for most of Nepal's population, agriculture is still an integral part of family life. Som wanted our family-style oasis to share these opportunities with the children in our care.
The Olgapuri farm is home to 19 cows, 129 chickens, and ten dogs, so the milk and eggs consumed on the enclosed campus are all produced on-site. Nutritious vegetables are grown here, too, using organic farming methods, and a brand-new row of greenhouses are helping to significantly expand growing options. Food not used by the children and staff can be sold at local markets.
Olgapuri children are not required to work on the farm, but they are certainly encouraged to connect with nature by doing so. Some children prefer not to participate, but others really enjoy working with growing things! A small group of them have even created a child-led gardening club. The remaining work is done by staff members.
Som hopes that one day Olgapuri Children's Village will be entirely self-sufficient, and the farm is part of that dream.