July 14, 2022
NYF Launches Phase I of Caste Equality Project: Educating Dalit Lawyers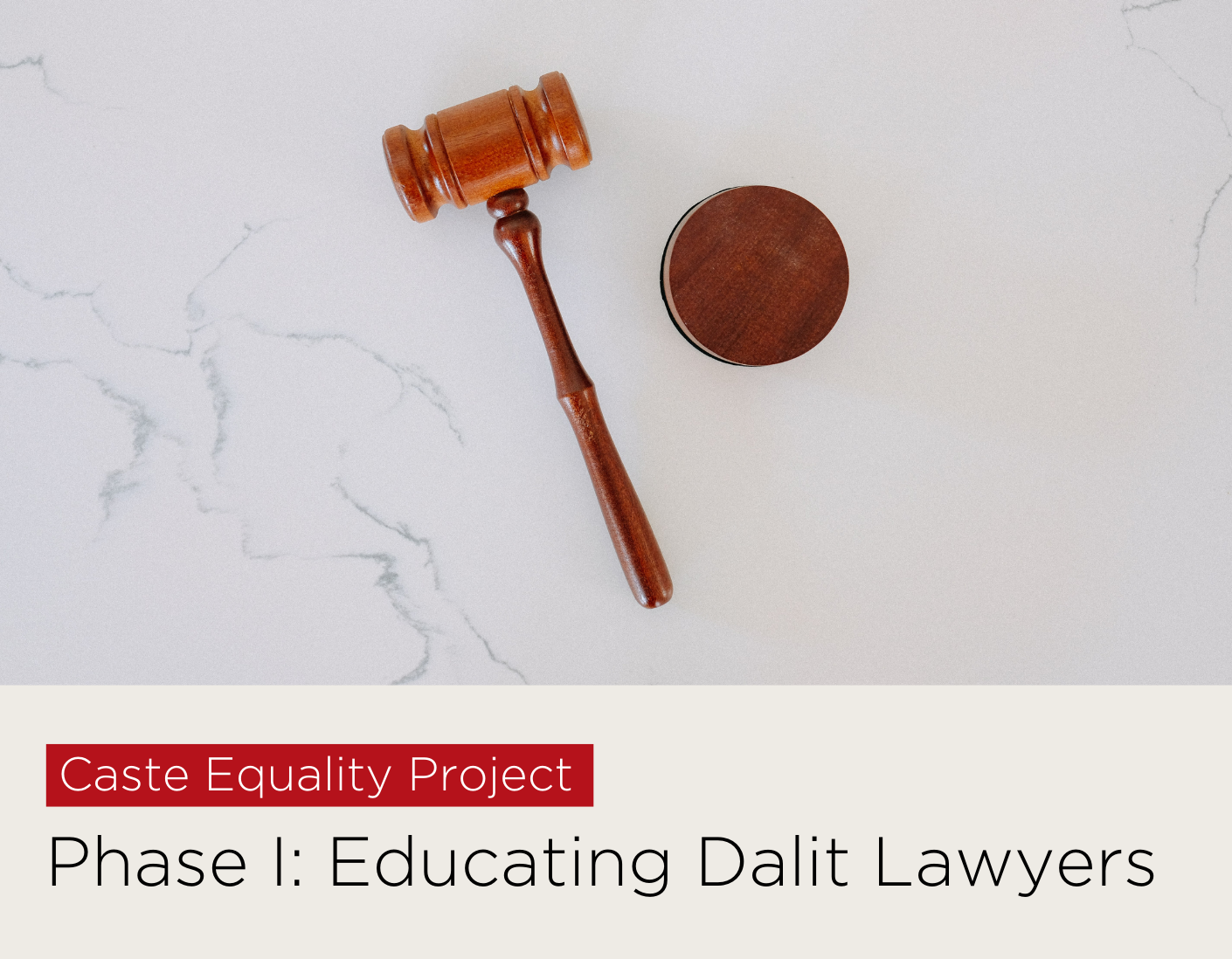 We are so thrilled to officially announce the launch of Educating Dalit Lawyers (EDL), the first phase of NYF's Caste Equality Project! Educating Dalit Lawyers is an enriched law school scholarship for graduating Dalit high schoolers aiming to become human rights lawyers.
In partnership with Dignity Initiative, a Dalit-led NGO based in Kathmandu, NYF will provide incoming law school students with full-ride scholarships through five years of law school at some of Nepal's best colleges. We're also excited to provide accommodation and food stipends; extracurricular, mentorship, and leadership opportunities; and internship placement support.
As of now, we have received over 100 applications from hopeful students from all seven of Nepal's provinces. Applicants come from a strong mix of male and female candidates, with individuals coming from a wide variety of Dalit subcastes.
Our team will select 20 students who will come to Kathmandu to prepare to take Nepal's rigorous law school entrance exam. The top 15 students will receive the full scholarship.
---
Your Support
Join us in launching NYF's most daring program yet! NYF is currently raising funds in support of Educating Dalit Lawyers. One year of support for each student in this program costs approximately $4,000. To support these determined students, please donate now.
---
Timeline
July 2022 – Testing Prep
20 promising students are selected from applicants from all over Nepal and brought to Kathmandu to attend prep classes for the competitive law school entrance test. All expenses are paid.
Aug. 2022 – Law School Entrance Exams
Sept. 2022 – Selection & Mentorship
The top 15 students are selected for the full 5-year scholarship. As they receive acceptance notification from law schools, NYF facilitates housing, enrollment, and other logistical matters. Courses begin. Each student is matched with a human rights lawyer mentor.
Winter 2022 – First Semester!
As classes get underway, NYF works with Dignity Initiative to organize special program features like advocacy trainings, leadership activities, workshops, celebrations, and more. These activities dovetail with law school, enhancing it without interrupting it.
Spring 2023 – A New Start
NYF releases the 2nd year's call for applications across the country, committing to select an additional 15 law school students.
Summer 2023 – First Annual Dalit Law School Student Conference
NYF, Dignity Initiative, and our scholarship recipients hold a networking conference for Dalit law school students across Kathmandu, creating an opportunity to make connections, present learnings, share personal stories, and more while practicing skills like public speaking.
2027 – Graduation & the Bar Exam
NYF's first group of 15 lawyers completes their final year of law school. Each graduate is matched with a paying internship opportunity at a local law firm, allowing them to gain experience while preparing for Nepal's Bar Exam. NYF also provides community-based legal awareness workshops, including fieldwork in Dalit communities experiencing significant hardship. NYF funds all expenses associated with preparing for and taking the Bar Exam at the end of this period.
Spring 2028 – First Graduates Now Practicing Law!
Questions about this project?