Tag:
Caste Equality Project
April 26, 2023
Staff Spotlight: Lalit Gahatraj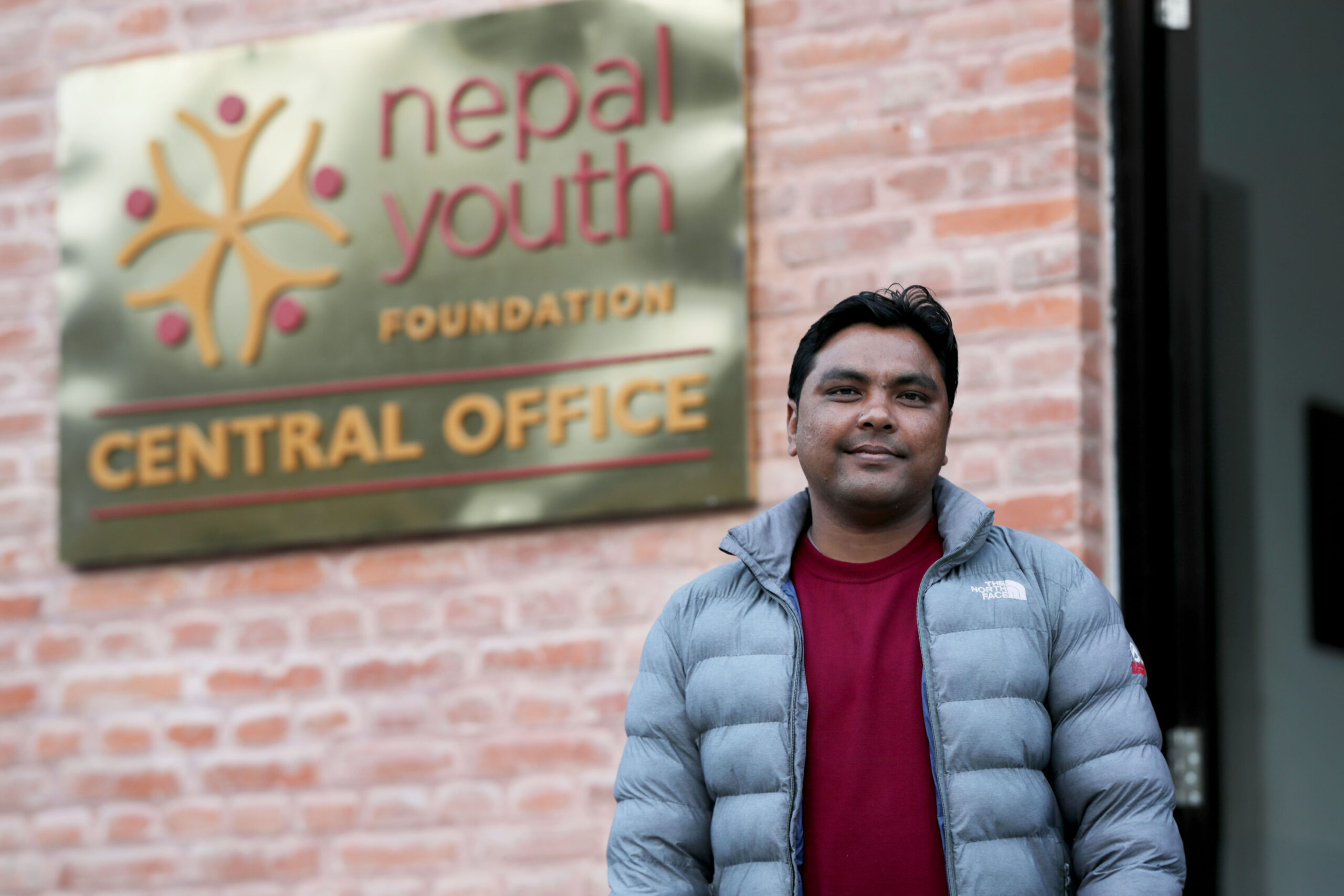 Eighteen years ago, when Lalit Gahatraj was still in school for social service, he signed up for a volunteer teaching opportunity for kids in western Nepal who had limited access to K-10 education.
When he arrived in the area he would be serving, he faced a disappointing reality. Many parents refused to send their children to Lalit's classes when they learned he was part of the Dalit community. "I went to them to help their kids," he says. "But they would not accept me as a teacher."
Soon thereafter, at age 18 and still working through school in evening classes, he joined the NYF team as a field worker for the Nutritional Rehabilitation Home. He's been with NYF ever since, developing his career through a series of positions.
Now he's about to begin the tough work of leading the Caste Equality Project: Phase II launch in Saptari District.
Lalit, now 36, grew up on a farm in Dhankuta District, a hilly region of eastern Nepal (north of Saptari). He is still one of the only people from his village's Dalit population to have completed college. He's also the only one who has earned a master's degree (he focused his studies on anthropology). Lalit is very excited to be playing a role in creating programming especially for the Dalit community.
He's bringing tremendous insight to the role, both professionally and personally. Though the practice has been formally outlawed since the 1960s, Lalit grew up experiencing "untouchability." As a child, he was part of a particularly strong soccer team that competed in a tournament away from his village. Higher-caste teammates were invited to sleep inside the homes of other competitors. "But they didn't allow me to enter their house because they knew I'm from the Dalit community," he explains. He couldn't touch water or food intended for the whole group, either. If he did, higher-caste people would refuse to eat or even touch it again.
Despite this, Lalit felt more impacted by discrimination when he arrived in Kathmandu for college. Finding a room to rent was an unexpected challenge. The first question—his full name—always announced his caste status (Nepali surnames are linked to caste). Even though he could prove he was able to afford the rent, landlords refused to rent to him once they learned his caste. "It hit me a lot," he says. "I thought that Kathmandu is a city area, with civilized, more educated people living here. But the thinking is traditional."
Lalit's time with NYF has been a much better experience.
From the beginning, NYF has worked to ensure casteism had no place in its hiring practices. Leadership had also always cultivated a culture of respect and warmth among staff members. Lalit has always felt like family on the NYF team. "When I joined NYF, I was just 18. I never thought I would work here so long, in the same organization. But the work culture prevalent in this organization and the programs run by NYF are directly connected to the core of my feelings. I've learned so many things here. Olga, she's amazing. I've been impressed by her contribution to the Nepali children for a long time. Som, Raju, our whole team is a very good team for humanitarian work in Nepal. So I'm lucky I'm here."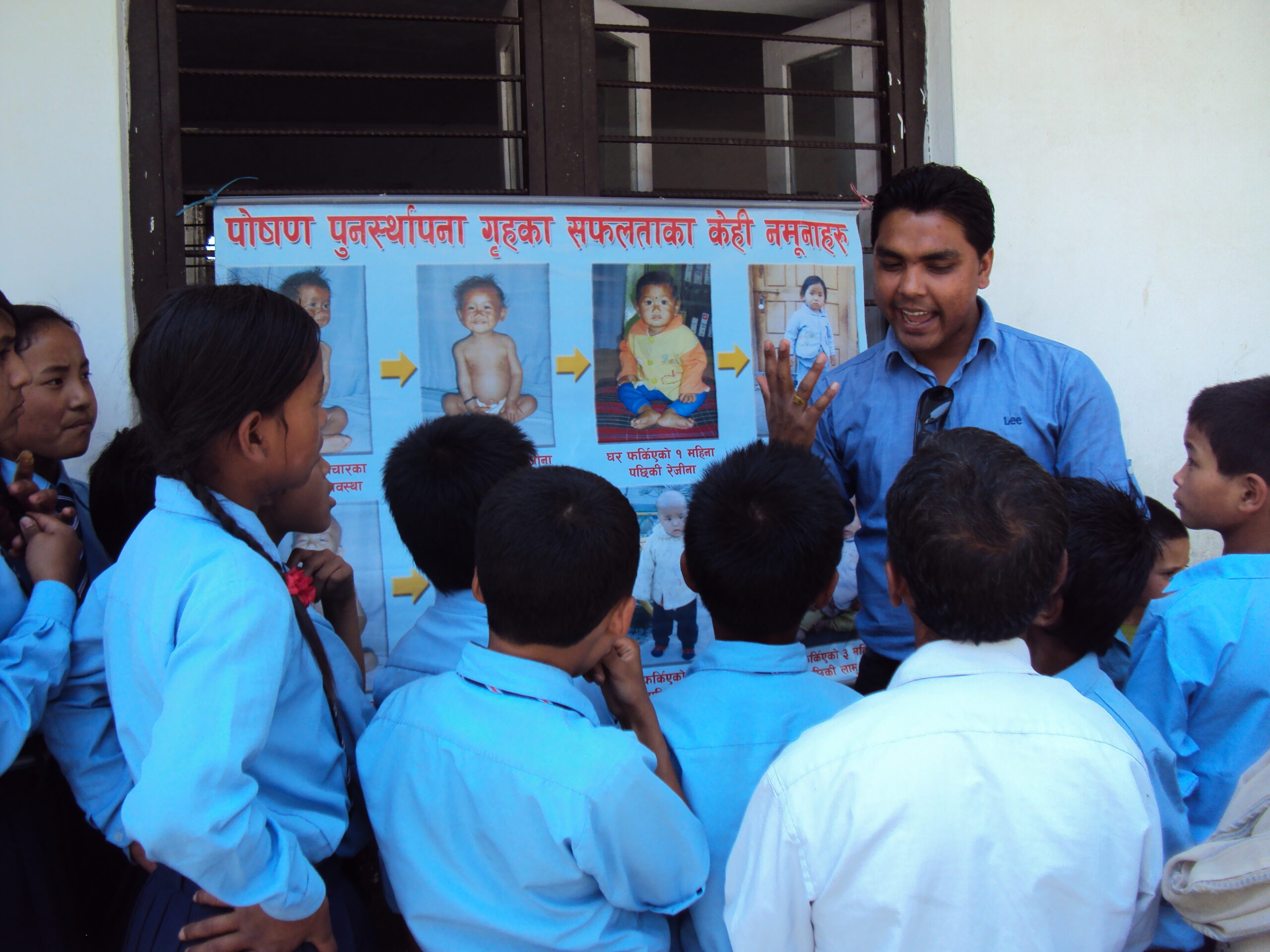 Lalit's strong role managing NYF's Earthquake Response
For Lalit's first 11 years at NYF, he stayed with the Nutrition team in various capacities. Then, in 2015, the Gorkha earthquake hit. In the immediate aftermath, Lalit became the In-Charge for the humanitarian assistance NYF offered to those injured in the disaster. Four months later, when it became clear how long earthquake recovery would last, he was placed in charge of NYF's relief work in Sindhupalchowk District. This was one of the worst affected areas, high in the treacherous Himalayas.
Here, for almost 18 months, Lalit oversaw a complex array of projects: safe housing for displaced children; the establishment of ten Community Nutrition Kitchens in community schools; a daycare-style program allowing parents of young children to focus their energy on rebuilding while their kids were under the watchful care of trustworthy, loving educators. Lalit also managed a campaign that brought running water to villages whose natural springs—their only water source—had been destroyed or shifted by the earthquake.
"Finally and most importantly," he says, "we reconstructed 51 community schools, building 225 rooms in five districts."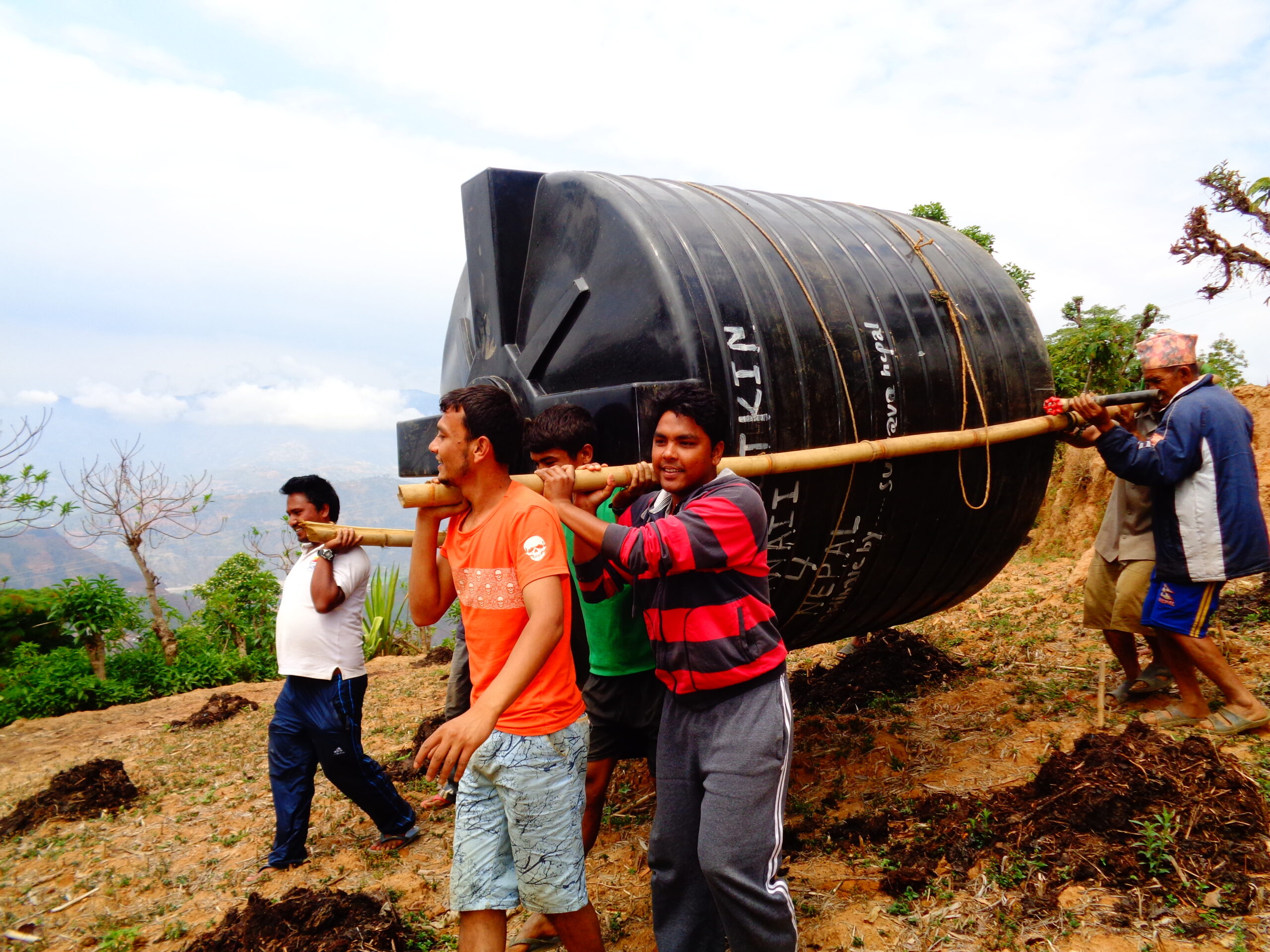 During this time, Lalit and his team lived among those they were serving, in rough conditions with very few amenities. Lalit led the project team, managed reporting and admin, navigated government red tape, handled logistics for construction projects, and coordinated community members, political leaders, local NGOs, and others to ensure each project supported the recovery of the communities as smoothly as possible. The project was very difficult at times. But Lalit is proud of the ways it allowed his leadership skills to blossom.
When he returned to Kathmandu in 2017, Lalit's success in Sindupalchowk earned him a promotion to NYF Operations Manager. He's been handling operations and logistics on a day-to-day basis since then, with his skills stretched and strengthened again during the COVID-19 pandemic.
Spearheading the Caste Equality Project
Lalit is eager for his newest challenge, and is preparing to relocate his family (himself, his wife, and their two children) to a village in Saptari District where he says the conditions are even worse than those he grew up with.
He's especially enthusiastic about the improvements planned for educational resources in the area. Many members of the Dalit community aren't even aware of the rights they are guaranteed under Nepali law. "They are deprived from the fundamental right," Lalit says, "and human rights. So the education is very powerful."
"Education is a very, very powerful thing to avoid discrimination," he explains. "If the children get a good chance for better education, and they're able to find a good job, they can earn good money. And if they have good money, they can build their nice house, they can send their children for good school, they can easily fulfill their basic needs. So education is very, very important."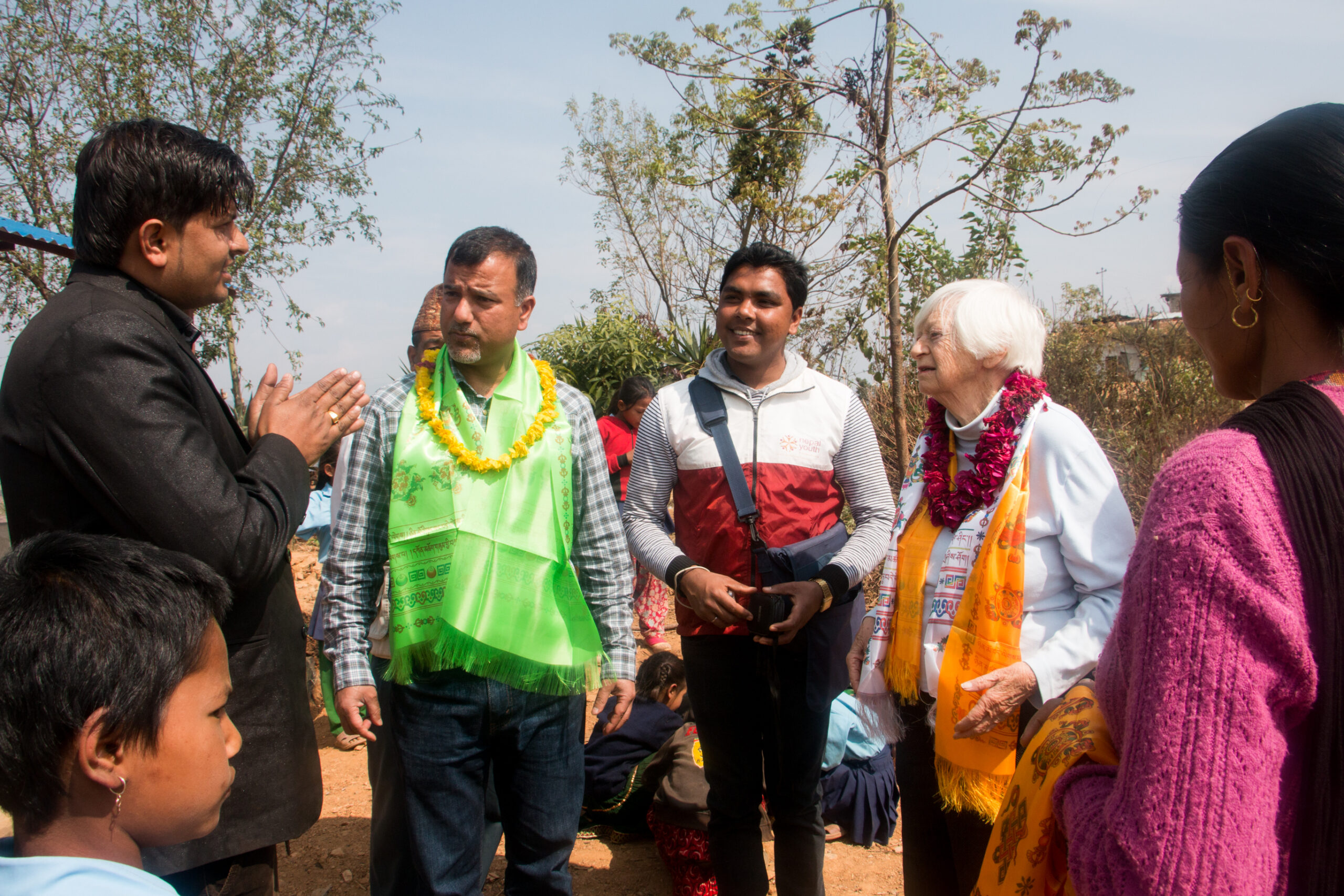 It's an ambitious vision.
Even now, Lalit is still encountering the cruelty of casteism in his own life. When he recently returned to his home village for his mother's funeral, local Brahmin priests outright refused to carry out her last rituals because of her caste, leaving the family to manage the heartrending services on their own. Denied the profoundly human comforts of shared grief and spiritual community during this difficult time, Lalit describes this indignity as one of the most painful of his life. After living so far from home for so long, he had not realized casteism was still so alive—so open and so ugly—back home.
But the experience spurs him forward in his hopes for Saptari District, where the situation is such that a family's "main focus is to work for survival rather than to send the children to school." These communities have been so neglected by the society around them, and even by other well-meaning NGOs, that they are hesitant to trust the hopeful promises of outsiders who may not understand the realities they face each day.
But Lalit, with his existence as part of the Dalit community himself, is optimistic. "Sometimes I ignore which caste I belong to," he says. "I'm a human being. I have to do some good work for society, for the people."
Higher-caste parents don't often refuse to allow Lalit to help their children these days. But some still comment on his caste when they hear his full name, generally with surprise at the level of education he's managed to attain.
In Saptari District, the tone is different, with Dalit community members reacting with admiration. There's a big difference between knowing that a Dalit child can attend college and meeting a Dalit man who has actually done it—and is now using that education to empower the community.
Lalit's first order of business in Saptari District will be to establish trusting connections within the community. "My main role is coordinating the people and the government authority, because without their help, we cannot do anything. So I'll live with the community. I'll visit the school day-to-day and monitor the school. What is the education system? Why are the children not going to school? What are the factors? I'll try to find them."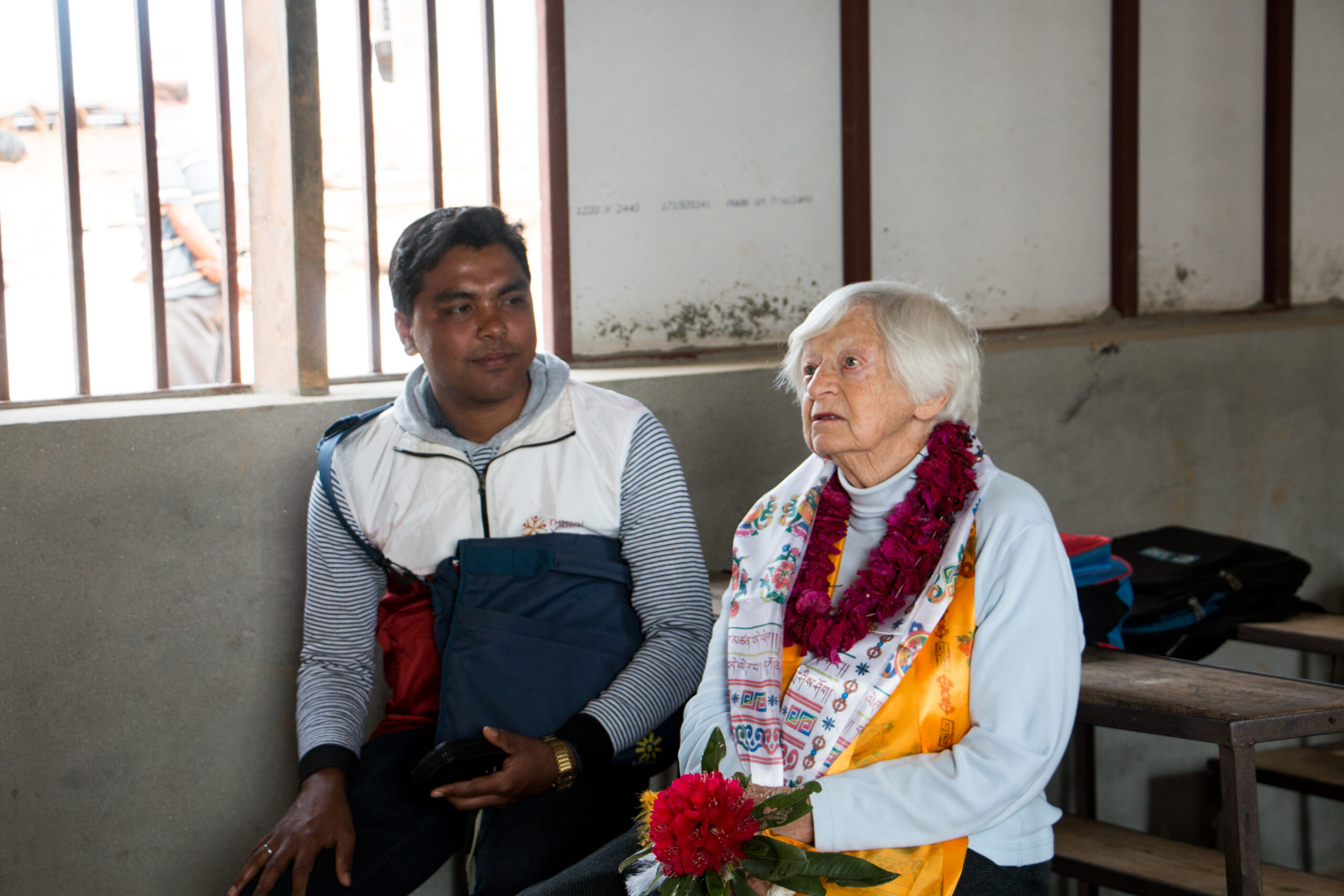 ---
We'll be sharing more about the Caste Equality Project (CEP) at this year's hybrid Founder's Day celebration on June 1st. If you haven't registered already, please click here!
March 29, 2023
Educating Dalit Lawyers Update: Students have started school!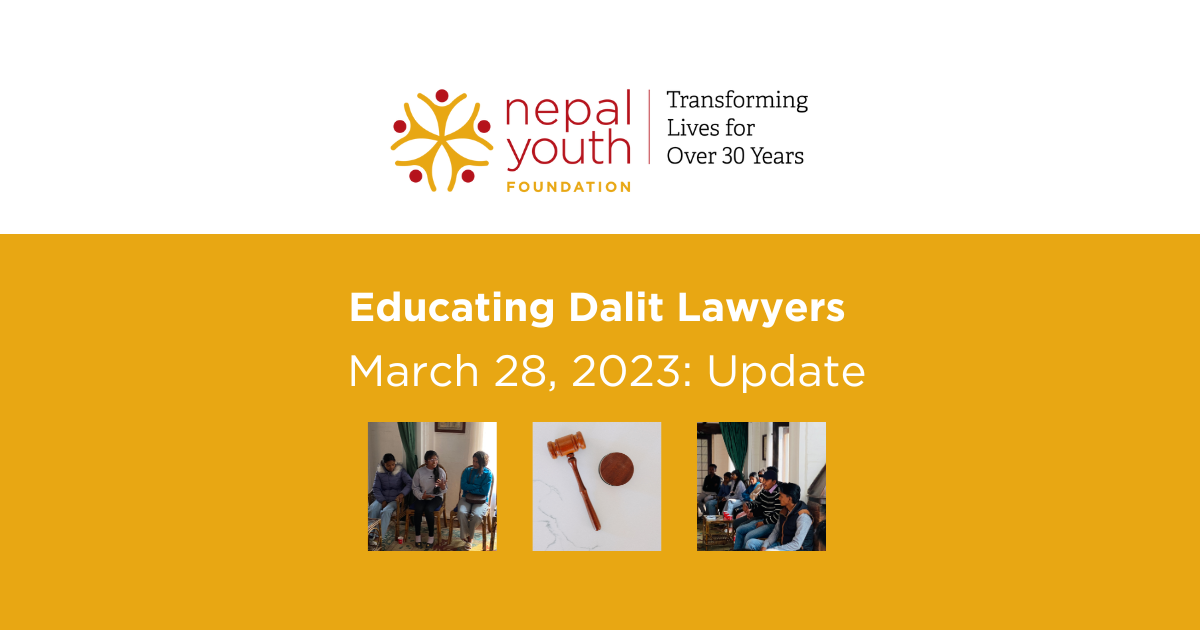 Thank you to everyone in the NYF Community for generously supporting the launch of Phase 1 of the Caste Equality Project—Educating Dalit Lawyers!
We are proud to announce that our first group of 15 Educating Dalit Lawyers (EDL) scholarship recipients started classes on Monday, February 27th, 2023.
About the Students & the Law Schools
Our EDL students are attending the top three law campuses in Nepal, each affiliated with Tribhuvan University. Specifically, five students are attending Nepal Law Campus in Kathmandu (the best, most competitive law school in Nepal). Five are attending National Law College in Kathmandu, and five are attending Prithvi Narayan Campus in Pokhara. These colleges offer excellent human rights law courses.
This year, a total of 1,152 prospective law students earned a passing score on the rigorous entrance exam. The Tribuhuvan University-affiliated law campuses only offer 280 seats per year, which go to the highest scorers. Our students have worked tremendously hard for their places in law school. We are honored to be supporting their goals of providing much-needed legal services to their communities!
Student Profiles
Two of our students are from the Madhesi subcaste (often identified as the most oppressed of the Dalits), with three other subcastes also represented. We have students from all seven of Nepal's provinces: Lumbini (5), Madhesh (3), Bagmati (1), Sudurpashchim (2), Province-1 (1), Gandaki (2), & Karnali (1).
Nine of the students are brand new law students, and six had already begun law school before we began offering our scholarship. Of these six, two are in their second semester, three are in their third semester, and one is in his fifth semester.
Ten of our students are men and five are women. This was a surprising outcome, because two-thirds of our original group were women. The nuanced challenges facing Dalit women is just one of the areas we are determined to understand better in the coming years.
Ravi*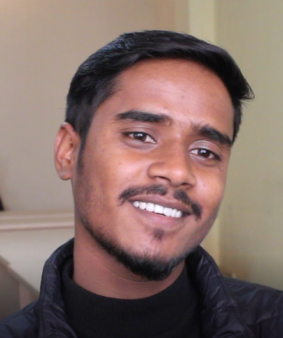 Ravi comes from Nepal's eastern plains region, where Dalit families often have limited job opportunities due to illegal untouchability practices. Growing up, he witnessed tremendous injustices towards Dalit people within his own village, including accusations of witchcraft and humiliating public punishments.
After his brother married a young woman from a higher-caste family, their home original village expelled Ravi's family. The woman's relatives filed a legal case accusing Ravi's brother of human trafficking. Their family went into debt combatting this unjust charge, and Ravi became keenly aware of how little access they had to legal support. Having no one to turn to for guidance during this time was terrifying for the entire family.
Now Ravi hopes to become a public prosecutor focused on safeguarding the rights and interests of the Dalit community.
He is thrilled to be receiving the Educating Dalit Lawyers scholarship and living in a shared EDL apartment near campus. "Living together with other friends from this group is fun, and it has also helped me in my studies. We discuss various issues and topics, which enhances our understanding and clarity," says Ravi.
Sushma*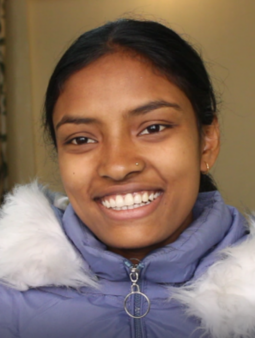 Sushma grew up facing the especially unjust treatment Dalit women experience every day. Her childhood was full of horrifying instances of violence against women and girls from her community. This unfortunately includes personal experiences which she has only just begun to share with anyone.
This mistreatment by all parts of society caused Sushma to doubt her own worth. She grew up feeling isolated and never truly safe.
In school, Sushma learned about Nepal's constitutional provisions regarding the rights of Dalits and women. But she knew first-hand that violations were being suffered every day. She hopes to specialize in criminal law, ensuring these rights are honored by Nepal's legal system and making society safer for future generations.
Being surrounded by other EDL scholars has already given Sushma a new sense of safety and purpose. When Sushma put on her formal uniform for the first day of college, she says, "I felt an amazing sense of accomplishment, as if I had already become a lawyer. This opportunity is extremely valuable and I want to utilize this to do my best."
*Names changed to protect the privacy of our students.
Next Steps
Our scholarship team is working with Dignity Initiative to refine our application and selection process for the next group. We expect to be launching our next call for applications in our Educating Dalit Lawyers program in June 2023!
We are also preparing to launch K-12 educational programs in the Dalit communities living in eastern Nepal's Saptari District—the groups of Dalits facing some of the worst multifaceted, complex forms of discrimination, including massive educational neglect.
Our team is exited to share more about these new programs in the coming months.
Dhanyabad!
March 18, 2023
Visiting Nepal as NYF's new U.S. Executive Director
Written by Ryan Walls, U.S. Executive Director, regarding his recent two-week trip to Nepal to visit our Nepal Country Office, programs, and NYF staff. Above photo by Sanjoj Maharjan.
Namasté from Nepal! Last month, I took a trip to Nepal for the first time in nearly 20 years. This time, I was there to spend time with Som, Olga, and the rest of the NYF family.
I first visited Nepal in 2001 as a wide-eyed 20-year-old student. My program was grounded in anthropology and from day one we were immersed in Nepali language and lived with local families in Kathmandu. My Newari host family lived on what was then the western edge of Kathmandu's urban sprawl beneath Buddha's benevolent eyes atop Swayambunath Stupa. We studied Nepali and engaged in discussions and lectures on Nepali history, ethnic groups, economic development, environmental issues, women's rights, and more.
Although Kathmandu has changed in many ways since my first visit, the essence of the city remains, along with the kindness and gentle curiosity of its people. The scents and smells were as I remember – a heady mix of wood smoke, incense, and car exhaust. The intricate choreography of the ceaseless street traffic is also the same.
Little shrines still pepper the city, often where you least expect them. Kathmandu is filled with homages to religious deities from grand to tiny and barely perceptible. One morning my taxi swerved around a small offering plate in the middle of a busy intersection and it reminded me of how faith pervades many parts of life there.
The most noticeable change is the sheer density of Kathmandu. I vividly recall my first entrance to the city in 2001. After landing at Tribhuvan International, we were whisked away to Pharping, a village in the hills of the southern valley rim for an orientation. Days later, we trekked into Kathmandu, traversing the edges of expansive dayglow green rice terraces. Many of these same terraced fields are now filled with housing for the capital's burgeoning population.
The auto rickshaws, a thrilling way to explore the city 20 years ago, are long gone, now replaced with more scooters and motorbikes than I remember.
Olgapuri Children's Village
I spent several days at Olgapuri Children's Village and the NYF offices during my Nepal trip, getting to witness the magic that Som and his smart, caring team create.
Olgapuri, in many ways, strikes me as a self-sustaining ecosystem. Each moving part supports the others. The staff cultivate a safe, nurturing environment where the children thrive and grow. The industrial tailoring students craft clothing for the children at Olgapuri and the Nutritional Rehabilitation Home. The vocational students make furniture for the residential homes, the community center, and the NYF offices. The gardens produce organic vegetables that nourish the children and the staff. The cows offer up their fresh milk while their manure returns to the crops as rich fertilizer. And, of course, the children infuse the community with a vibrant undercurrent of life and love. It's a perfectly balanced system.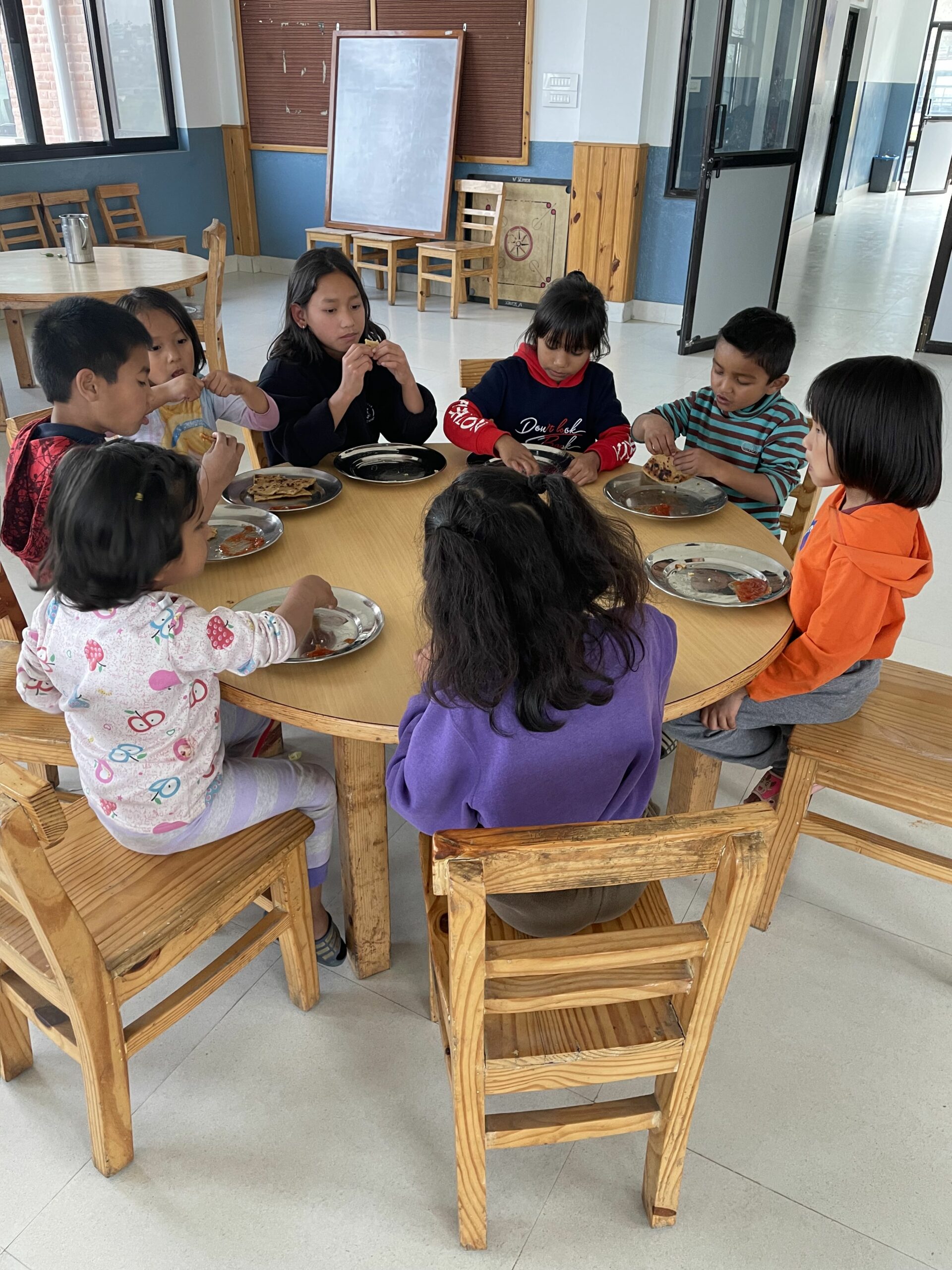 I engaged in deep conversations with the Nepal NYF staff who manage and lead the education programs, the scholarships, the vocational training programs, the counseling center, and the finance and accounting department. I now have a more nuanced understanding of how each program fits into the broader holistic NYF model. It's difficult to fully understand the sophistication of these programs without seeing them in person. The genius of NYF really is in this multi-layered, systematic approach to breaking the cycle of poverty by empowering Nepali children to fulfill their dreams.
Trip to Saptari District in Nepal
During my second week, Raju Dhamala, NYF's Nepal Executive Director, and I flew to the southeastern city of Biratnagar. We were to visit the villages where NYF will launch the Caste Equality Project, our most ambitious project to date. We met with local leaders and teachers, spoke with parents and children, and visited schools. The villagers are part of the Musahar caste, the lowest of the Dalit sub castes. They're barred from owning land and therefore cannot even grow their own food.
The schools are in poor shape with crumbling, cracked walls. They're vulnerable to heavy rain, wind, and any hot or cold weather. Snakes and other animals crawl into classrooms while school is in session. There are two or three usable classrooms in each village but they have limited student capacity. Other classrooms sit vacant, falling apart and lacking doors or sometimes even ceilings. The teachers we met often received only a three day orientation before being thrown into classrooms that combine two or three grades into one. Attendance rates are low – typically less than 15% of children in this community go to school.
Despite innumerable challenges, Som and his team have devised thoughtful objectives and strategies for addressing these inequities. This summer, NYF will launch a comprehensive program, compiling the best practices our Nepal team has developed over the years in education, nutrition, vocational training, mental health counseling, community development, and other areas, to uplift the entire socio-economic status of these communities.
We'll be sharing more about the Caste Equality Project in the coming months.